Dwayne 'The Rock' Johnson's Eldest Daughter Simone Is Now 18 and She Looks so Grown Up
Dwayne Johnson's eldest daughter, Simone Johnson, is officially an adult now and looks the part in recent social media pictures.
Simone Johnson, The Rock's daughter, has grown into a beautiful woman with big dreams, fierce determination, and a fervent desire to reach for the stars.
The retired wrestler's daughter looked all grown up in pictures shared to her Instagram page, sporting amber hair, and red lipstick.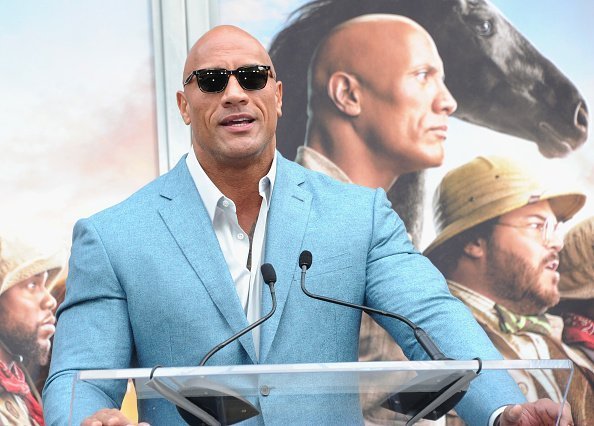 A GROWNUP SIMONE
Now eighteen, the actor's eldest has an idea of what she wants and goes for it, from a career in modeling to a prospective 4-year run at NYU. Via Instagram, the eighteen-year-old model revealed her latest wish, alongside pictures of herself rocking a dark-colored pullover, and killer looks. She wrote:
"I wanna be a part of the Addams family so bad."
Her intention to be a part of the bizarre fictional family from the 2019 Universal Pictures production, "The Addams Family," was partly fulfilled by her hairdo and makeover, which most fans confirmed was "spooky" enough to fit right in.
MEET SIMONE JOHNSON
The teenager has been in public eyes all her life, with two famous parents, retired-wrestler-turned-actor, Dwayne Johnson, and his ex-wife-turned-manager, Dany Garcia, making her a regular at red carpets since she was a little girl.
Her most recognized breakthrough came when she made history in 2018, becoming the first-ever Golden Globe Ambassador.
Born in August 2001, the youngster came to be known as The Rock's daughter, but with years of activism, assertive career choices, and her legendary beauty, the teen-idol is gradually making a name for herself.
WHAT HAS SHE BEEN UP TO?
Right from the age of twelve, the former wrestling champion introduced his daughter to possible career choices. At sixteen, the rising-star signed with IMG Models, where she developed her modeling prowess. 
However, her most recognized breakthrough came when she made history in 2018, becoming the first-ever Golden Globe Ambassador. Speaking on her new title, the then-sixteen-year-old explained:
"I feel so blessed and so excited to be part of this, especially being the first Golden Globe Ambassador and knowing that this tradition is going to be carried down."
GROWING UP WITH FAMOUS PARENTS
Since achieving her title, the young beauty embarked on a journey to empower young girls under the auspices of the non-profit, Global Girl Media.
In addition, the 18-year-old is a WWE fan, and trains to become a professional wrestler someday, but first-off, she hopes to bag a business degree from NYU. Dwayne and Garcia's marriage ended "amicably" in 2007 when their only daughter together was barely seven.
Following the couple's separation, Dany assumed the role of her ex-husband's manager, becoming responsible for his "multimillion-dollar enterprise."
Despite their divorce, they remained close-knit parents to Simone, admirable business partners, and co-owners of Seven Bucks Productions.
Growing up with such enterprising parents, with so much dreams and ambitions, the world can hardly wait to see what path the grownup damsel eventually takes.