Pamela Anderson of 'Baywatch' Fame Recently Got Married to Jon Peters - Here's a Look at Her Dating History
Pamela Anderson might be facing happily ever after with a new marriage, but her past relationships didn't always end on a happy note, and she has had a few.
Since the '90s, Pamela Anderson has fallen in and out of love with different men. She has had a lot of high-profile relationships and marriages that didn't always end happily ever after.
Out of all her relationships, which were sometimes tumultuous, she walked down the aisle five times and twice with the same person. Her first marriage was with the Mötley Crüe drummer, Tommy Lee.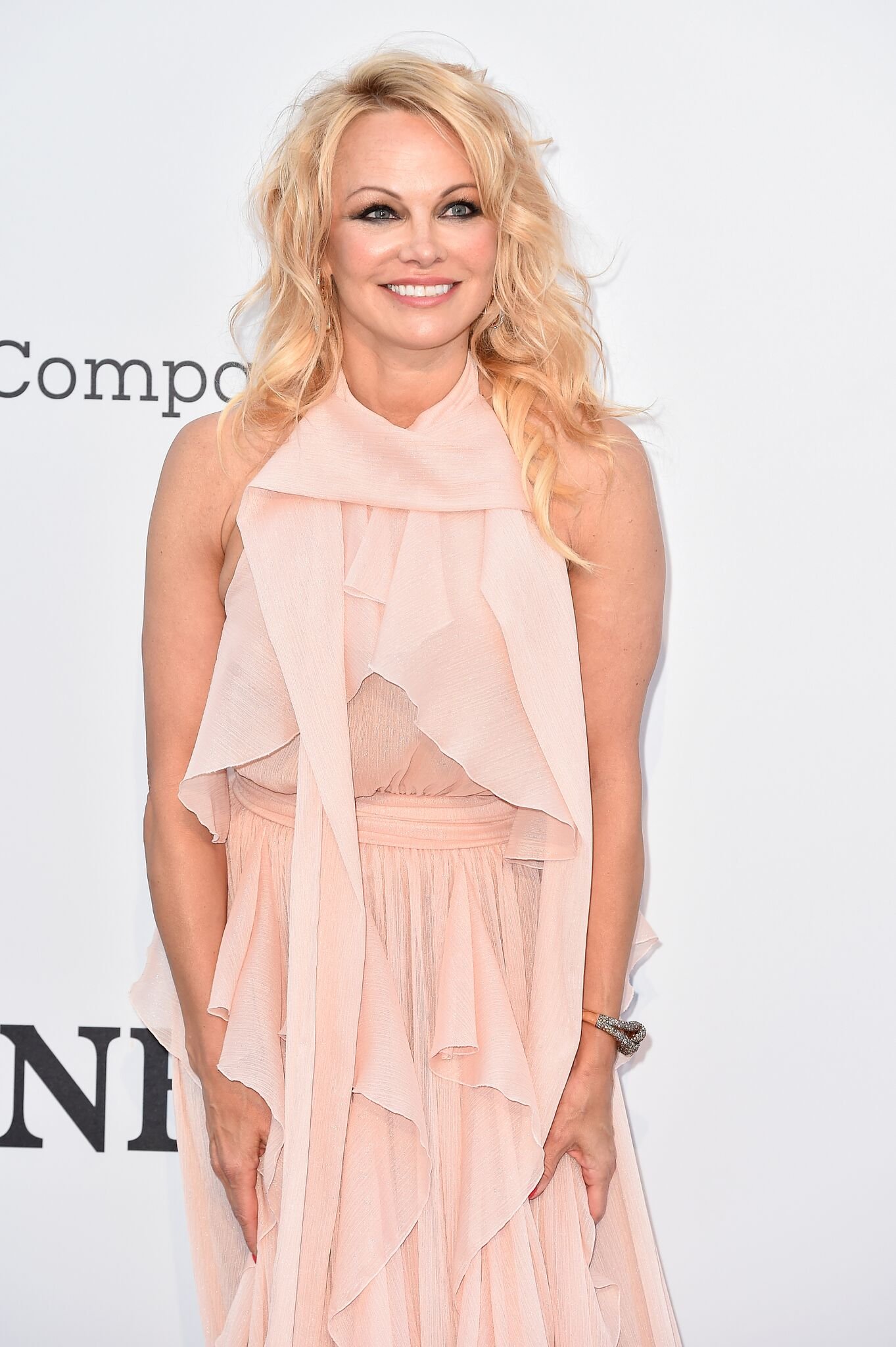 THE FIRST TOOK ONLY FOUR DAYS
The actress/model and the drummer eloped to Cancun, Mexico, in '95 after knowing each other for only four days. The marriage which lasted for three years produced two children, Brandon and Dylan.
Anderson would later reveal that Lee abused her while they were together, which led to the break up of their union. The abuse and how bad things got between the two got captured in the Netflix movie, "The Dirt."
THE NEXT TWO DIDN'T WORK EITHER
The mom-of-two's next public relationship was with the DWTS alum, Marcus Schenkenberg. They were engaged from 2000 to 2001 but never made it to the altar.
After the "Baywatch" star's engagement ended, she moved with the singer, Kid Rock. The former couple got married at St-Tropez in France in 2006, and after their miscarriage, the marriage came crashing down.
THE THIRD WAS NOT THE CHARM
The two never spoke afterwards and remain estranged to date. Next, the model got married to Rick Salmon, a poker player in a Las Vegas Ceremony. The first time with Salmon, which is also Anderson's third marriage, proved not to be the charm.
The couple had their marriage annulled in 2008 but chose to give themselves a shot again in 2013. They remarried, and at the time, the actress told People that they were delighted. Two years later, in 2015, the two filed for divorce, and she went on to date the French soccer player, Adil Rami.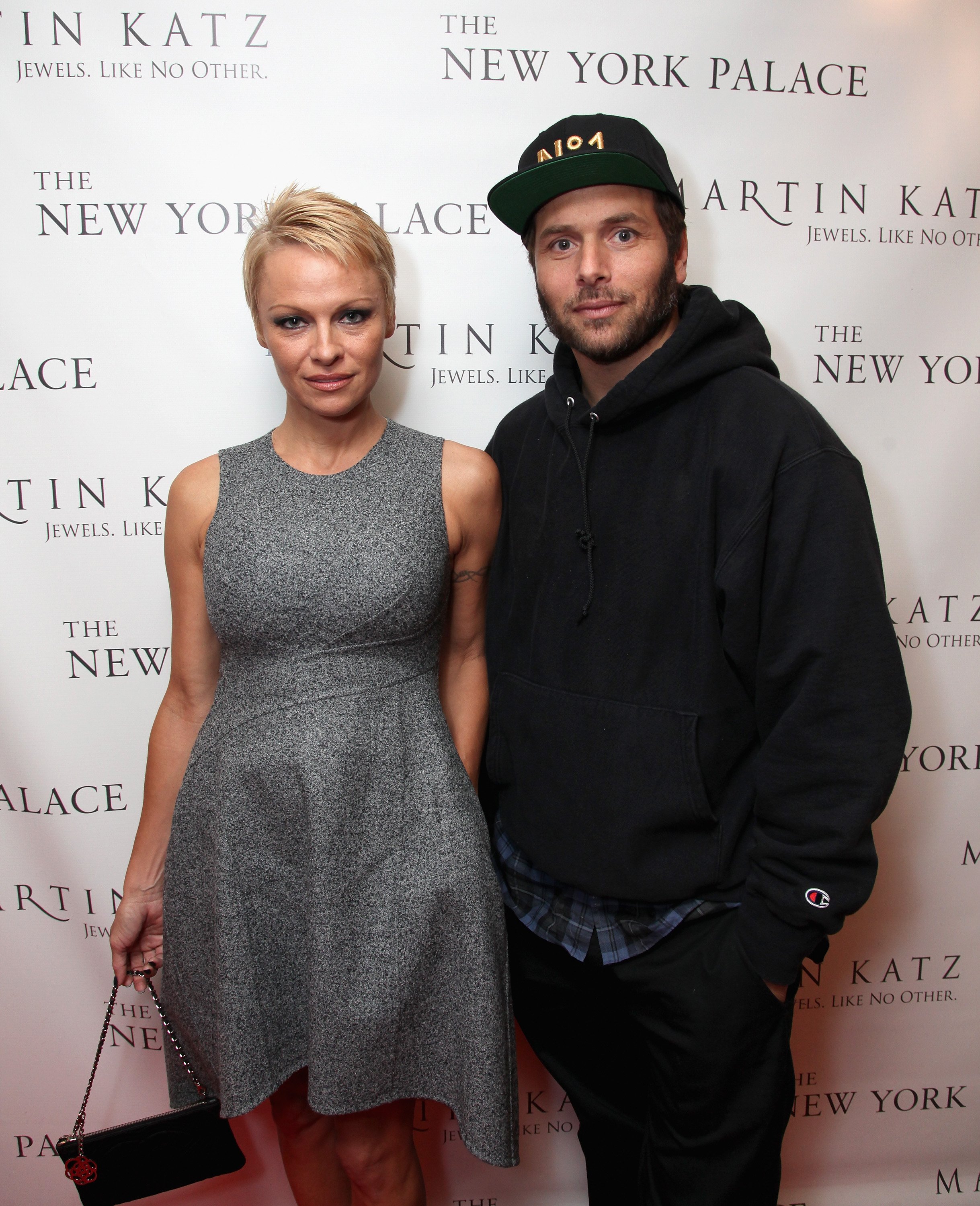 THE FIFTH WAS WORTH THE WAIT
The relationship with the French man didn't last for long, and Anderson stayed single until she began dating the producer of "A Star is born," Jon Peters in late 2019. The two have a 22-year age gap between them and once dated in the mid-80s. In January 2020, the actress and the producer got married in an intimate ceremony in Malibu.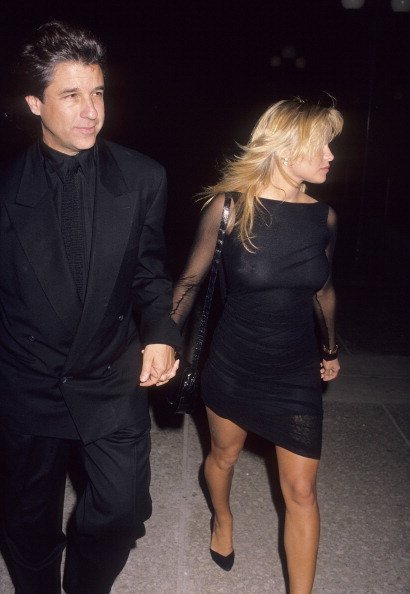 Peters waited 30 years to have Anderson back in his life, and now that he does, he does not plan to let her go. The two are ready to live the rest of their lives together and are excited about it.