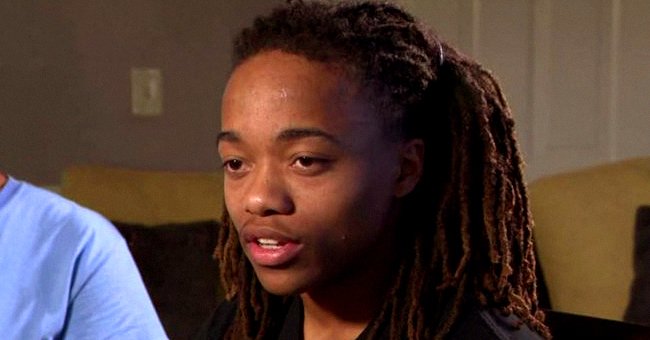 Twitter/KCRG
Texas Teen DeAndre Arnold Allegedly Suspended & Told to Cut Dreadlocks If He Wants to Walk at High School Graduation
DeAndre Arnold's school district argued that a dress code policy banning the length of his hair prompted his suspension. If he refuses to cut it, he is prohibited from attending his graduation. His parents and their supporters believe it's a race issue.
A Texas teen may not be able to attend his high school graduation if he refuses to cut his dreadlocks. This directive was in response to his school's dress code policy.
In light of the issue, the teen's parents and sectors in the community have called out the school for an issue they believe is more than just about long hair.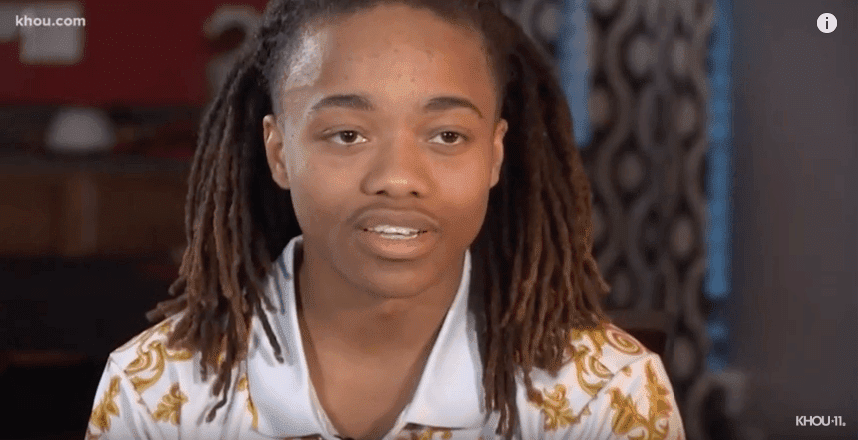 A screenshot of Texas teen, Deandre Arnold during an interview with KHOU 11. | Source: youtube/khou11
A DREADLOCK DEBATE
A controversy has erupted at Barbers Hill independent school district in Mont Belvieu, Texas where DeAndre Arnold has been attending for 10 years. Since seventh grade, he's been growing his dreadlocks only to be told this year that he had to cut them if he wanted to attend his graduation.
Several sectors in the community have sided with the Arnolds and have accused the school district of racial discrimination due to its lack of diversity.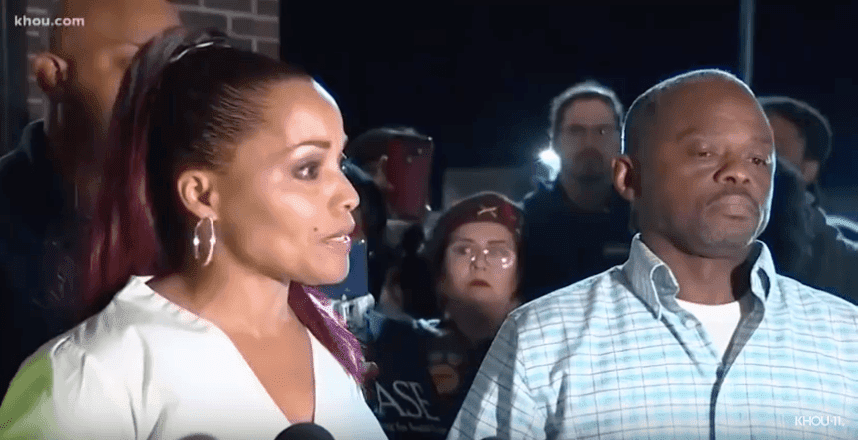 A screenshot of Deadre Arnold's parents, Sandy and David speaking to reporters about their son's issue. | Source: youtube/khou11
The school argues that a policy in its handbook limits the length of its students' hair to above their ears, eyebrows, and collar. But according to DeAndre's parents, they had a previous agreement with the school to exempt DeAndre's hair due to its cultural and spiritual significance. DeAndre's dreadlocks are a means for him to honor his father's Trinidadian culture.
However, upon returning from his Christmas break, DeAndre was suspended for his long hair. The school also threatened to ban him from his own graduation if he doesn't abide by the hair limitations.
A MATTER OF RACE
DeAndre's mother, Sandy, pointed out that her son always kept his long hair tied in school to avoid touching his eyes, ears, or his collar. But regardless of this, he was still threatened with suspension.
Several sectors in the community have sided with the Arnolds and have accused the school district of racial discrimination due to its lack of diversity. Only 3 percent of its students are Black.
"This is a black and white issue," according to Gary Monroe, of the United Urban Alumni Association who joined DeAndre's parents and their supporters in a meeting with the school board to plead their case.
Likewise, Black Lives Matter's Ashton Woods thinks the dress code policy is biased to White people. He says it's "designed by White people for White people and is damaging to Black bodies."
Woods also questioned how DeAndre's long dreadlocks could be disruptive to his peers upon learning this was one of the reasons the dress code policy was established.
THE SCHOOL'S DEFENSE
In the school's defense, a representative for the district clarified that the issue was not the dreadlocks but the length. In its handbook, it states that the dress code policy teaches discipline in grooming and hygiene.
The spokesperson also reiterated that DeAndre was never prohibited from attending school. Moreover, school Superintendent Greg Poole stressed that the rule on hair length has been around for 30 years.
The meeting saw a divided quorum with members of the board agreeing with the school district and refusing to make an exception for DeAndre while the teen's camp fought his cause.
Should the issue not be resolved in DeAndre's favor, his parents, with the support of UUAA, are prepared to take the district to federal court. They gave the school 48 hours to make a decision.
Please fill in your e-mail so we can share with you our top stories!