Steve Harvey of 'Family Feud' Fame Roughens up Slippery Soles of Leather Shoes With Knife in Video & Fans Weigh In
Steve Harvey cuts up soles of brand new shoes, and fans' opinions are divided.
We've all had the unpleasant experience of putting on brand new shoes, and finding that the virgin soles have no purchase on smooth surfaces.
Talk show host Steve Harvey has a unique solution to that common problem, which he shared through a video clip on Instagram.
Steve's followers identified the shoes the mustachioed talk show host was cutting as a pair of Giuseppe Zanotti's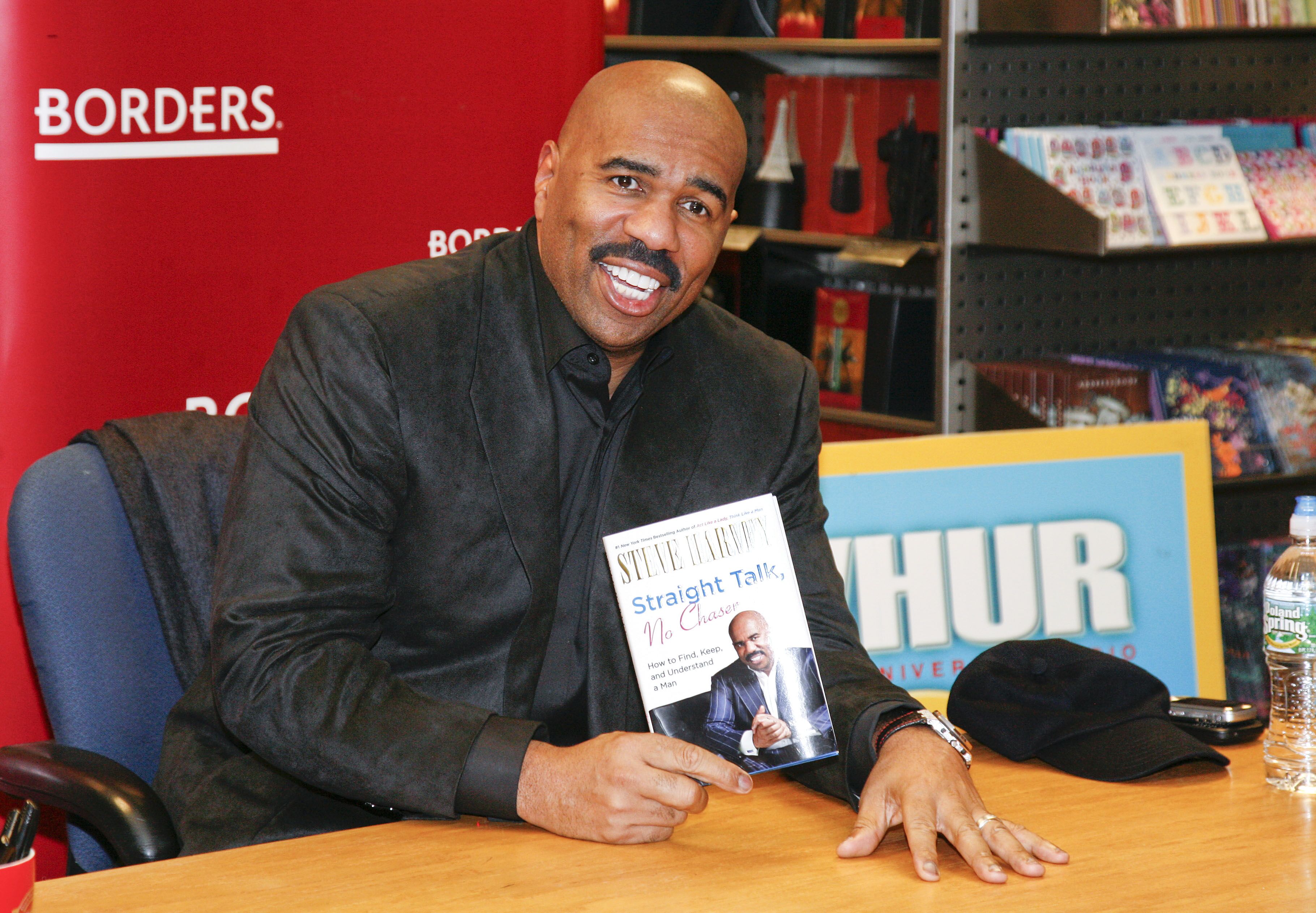 FANS SHOCKED AT STEVE HARVEY'S "SOLUTION"
In the video, Steve can be seen taking a steak knife to the smooth soles of his expensive new shoes in a criss-cross pattern he guarantees will prevent slippage.
But although some fans praised his ingenuity, others were less impressed, and some were downright scandalized by his cavalier treatment of expensive footwear.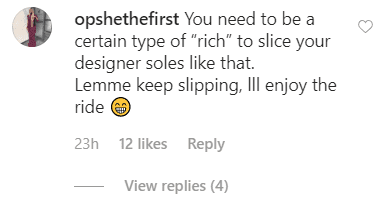 STEVE HARVEY CUTS DESIGNER SHOES
One of Steve's followers identified the shoes the mustachioed talk show host was cutting as a pair of Giuseppe Zanotti's, an Italian luxury footwear brand that can set you back several hundreds of dollars a pair.

STEVE HARVEY - OUT OF TOUCH
Other followers felt that Steve was out of touch with the difficulties so many Americans are facing, and pointed out that only the very rich can afford to take a knife to their shoes.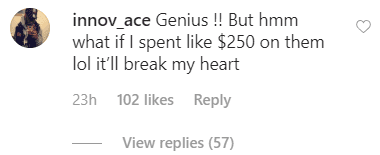 THE SENSIBLE SOLUTION
One of Steve's followers made a sensible suggestion that not only solves the slippage problem but doesn't damage the expensive footwear: gently rubbing the soles with sandpaper, creating an abrasive surface.
Of course, some of Steve's fans weighed in on the talk show host's side, praising his solution and labeling him as a "genius."
A few even stated that they would be using his "hack" (literally) on their own shoes.
Considering the price of a good pair of all-leather shoes these days, we have to think about this very carefully...
Our own suggestion is to rub the soles with the cut end of a raw potato, just like grandma used to do!
STEVE HARVEY FEELS "FLY" AS HE TURNS 63 
Just days before his 63 birthday on January 17, Steve Harvey confided in fellow talk show host  Ellen DeGeneres, and revealed that he was feeling "fly."
Steve told Ellen that he was as energetic and committed as ever and that the only difference he felt was that it was now harder to lose weight.
Then he quipped, tongue in cheek, that he was giving up on dieting and concentrating on making more money:
"Fat people with money - you like them..."
Fans of Steve's hit talk show will be glad to know that the Steve Harvey Show is back on Facebook Watch after being canceled in 2019 by NBC despite its high ratings to make way for Kelly Clarkson's new talk show, in spite of its excellent ratings.