Us Weekly: Princess Diana's Former Butler Paul Burrell Doubts Prince Harry Will Miss Being a Royal
Princess Diana's former butler revealed Prince Harry struggled living a life in the royal family, and shared his doubt that Harry will miss the role he has stepped down from.
Some of Prince Harry's closest friends have spoken out to defend him and Meghan Markle's decision to stepped down as senior members of the royal family in order to protect his family from the challenges of living in the spotlight.
Princess Diana's former butler, Paul Burrell spoke to US Weekly about Harry's royal exit. He worked closely with Diana for many years, and was one of her most trusted confidants.
Sources have revealed that since gaining financial independence and moving to Canada, where they will be balancing life in England too, the couple are "happy" with the chapter in the lives. Sharing the same sentiments, Paul explained:
"Harry's been unhappy in the royal family for years. I doubt he'll miss being a royal. Yes, he was born a prince, but his long-term ambition is to be known as a humanitarian, like his mother."
In an interview with Good Morning Britain, he said that he believed if Diana were alive today, she would have encouraged her children to do what makes them happy, something he said she didn't have when she married into the royal family, he said:
"Clearly, Harry and Meghan are not happy in the environment that they're in, being stifled by the royal household...you marry the entire household as well. Diana found that impossible."
Paul revealed that Diana also wanted to move to America, and had shared plans of a house she had bought, which had belonged to Julie Andrews in Malibu, California.
He said Harry is following his mother's footstep of wanting to be a humanitarian, and added that the Meghan's plans to do voice overs for Disney are focused on their humanitarian ambitions.
However, Paul shared his concern over Harry and Prince William's crumbling relationship, and hoped that they could repair it, he revealed:
"I do feel sorry for William and Harry not having that bond that they once had, obviously when their mother died they were cemented together and inseparable. And their mother would be sad too."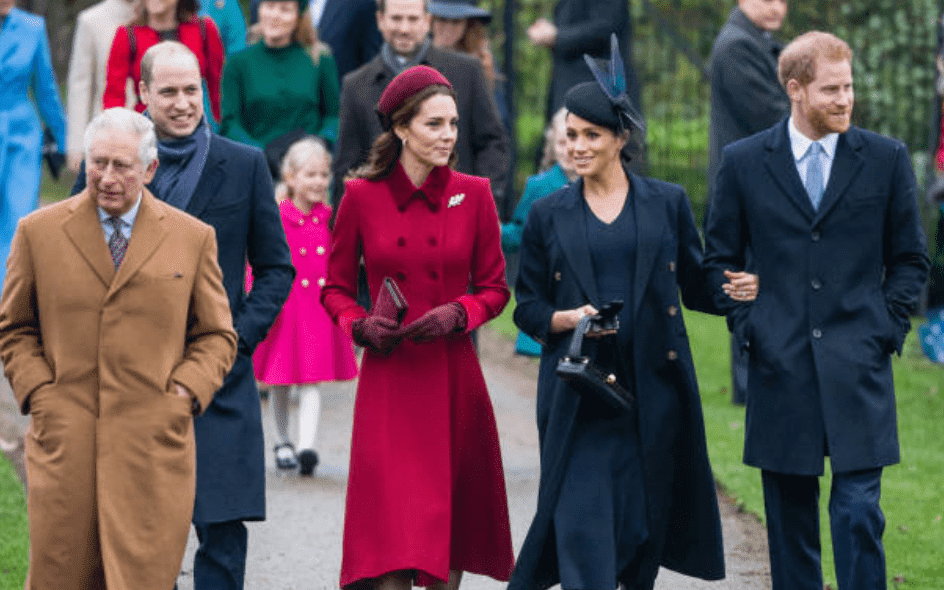 Also following in his mother's footsteps, 
Harry
 made an address about his departure and expressed is sadness over the outcome, but said he felt he had no choice.
In a speech similar to Diana's speech in 1933, Harry said he made the decision after years of challenges and is seeking a "peaceful life" for his family.