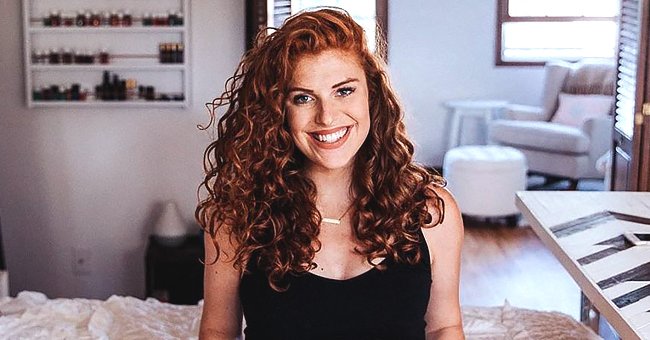 facebook.com/Audrey Roloff
Audrey Roloff From LPBW Shares Meaning of Baby Bode's Name & Story of How They Chose It in Post
"Little People, Big World" star, Audrey Roloff, has revealed the meaning behind Baby Bode's name and how Jeremy's grandmother helped them confirm it via a call.
A name is more than just what one is called. To choose a name for a child is endearing because it gives the child the identity they begin to associate with from infancy to adulthood.
When Baby Bode was born, some wondered what the name meant and from what origin it was. Amazingly, Audrey has shared the meaning of the name and how they came about it.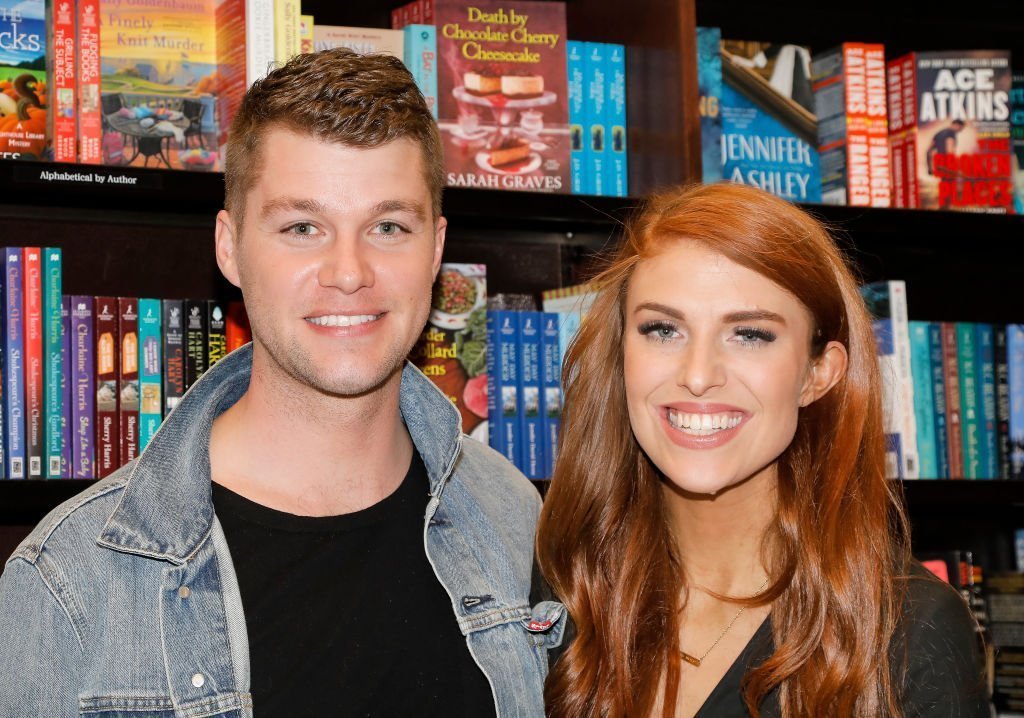 Jeremy Roloff and Audrey Roloff celebrate their new book 'A Love Letter Life' at Barnes & Noble at The Grove | Photo: Getty Images
In an Instagram post, Audrey shared amazing pictures of Bode, Ember, and herself and gave a little back story of how she and her husband Jeremy got the confirmation to go on with the name.
The first picture in the post showed 2-year-old Ember carrying her sleeping baby brother Bode while sitting on a rocking chair in front of helium balloons spelling "Bode." With Audrey's caption expressing that the meaning of "Bode,"
"Bode's name means messenger. We pray for our Bode to be a messenger of the Gospel. That his life would be a message of hope, truth, and love to many."
However, the second photo in the series showed Ember kissing a sleeping Bode on the cheek with the third image is that of Audrey and Bode as she snuggled him closely.
The LPBW alum also mentioned that Bode's name is a nod to her maiden name "Botti" pronounced "bo-tee," as a way to honor her side of the family. His middle name was from his father's side as both his dad and granddad have "James" as their middle names.
While Ember is to shine in the world of darkness wherever she is, Bode is to be a messenger who brings good tidings to a dark world.
The caption further expressed that confirmation came for Audrey and her husband when Jeremy's grandmother called the couple, saying, "I have a really good name suggestion for you! What about Bode?!"
This call was what served as confirmation for Audrey and Jeremy, and it was a shocking confirmation. The caption also mentioned:
"We were pretty set on Bode (pronounced "bo-dee") during my pregnancy but we're still tossing around other ideas into my 3rd trimester."
Fans loved the post and took to the comments section to share their thoughts and opinions. One fan mentioned how the name was a perfect fit for the family.
Jeremy and Audrey announced the birth of their second child in an Instagram post. The family welcomed the baby with joy, although Audrey admitted that postpartum recovery had been tough on her body.
The Roloff's are very particular about the names they give their children, and, as such, while Ember is to shine in the world of darkness wherever she is, Bode is to be a messenger who brings good tidings to a dark world.
Baby Bode James is enjoying being that messenger as he has continually given light and joy to all those around him, especially his family.
Please fill in your e-mail so we can share with you our top stories!