Kobe Bryant Spoke About His Life After Basketball and His Love for Telling Stories in Final Interview
In his last interview, Kobe Bryant spoke about his dreams and hopes for the future.
We think of Kobe Bryant as one of the greatest athletes in the world, one of the greatest basketball players of all time, but he was so much more.
Bryant retired in 2016 at the age of 34, and focused that drive for excellence in new, creative directions, as he revealed in his last interview with USA Today, days before his death.
The enterprising Bryant had already registered Gianna's nickname as a trademark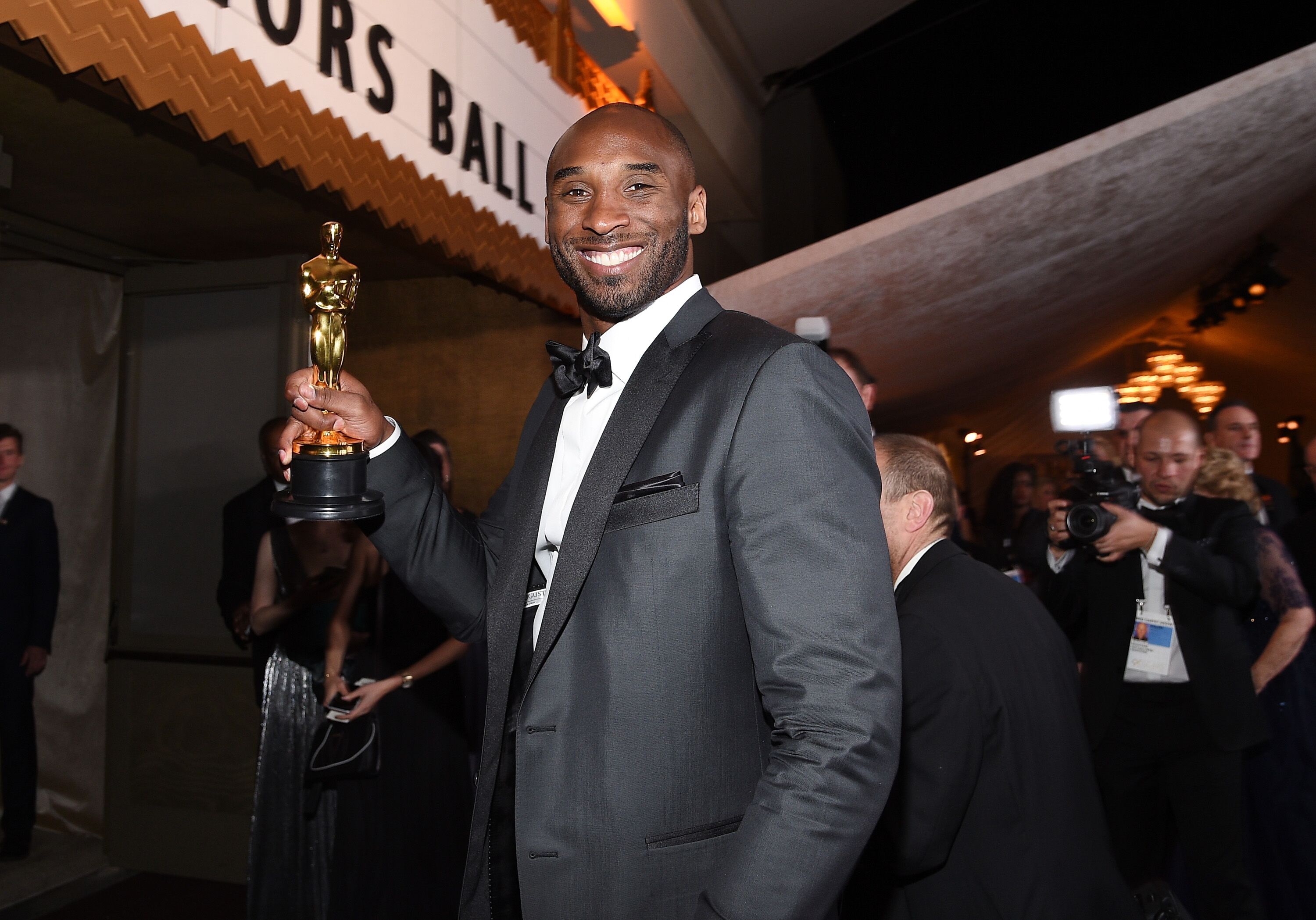 KOBE BRYANT OSCAR WINNER
Of all the things he could have imagined himself doing, Bryant confessed, winning an Academy Award was not on the list.
Bryant won the prestigious award for his short animation, "Dear Basketball," which also garnered a Sports Emmy and an Annie Award.
I hope you love reading this book just as much as I loved creating it. The #Wizenard Series: Training Camp is out March 19! Pre-order now and make sure to follow @Granity for more: https://t.co/x4FXkJQ3XY pic.twitter.com/HiDAEkQ2dk

— Kobe Bryant (@kobebryant) February 26, 2019
"Dear Basketball" was based on a poem Bryant wrote to announce his retirement - something many thought would launch him into a depression. Instead, Bryant turned it into an Academy-Award winning film.
KOBE BRYANT - AUTHOR AND PUBLISHER
Bryant then turned his attention to the publishing world and founded Granity Studios, a multi-media content company that is dedicated to his passion - storytelling - through film
and the written word. Bryant said:
"You got to do what you love to do. I love telling stories."
AN UNFINISHED STORY
Sadly, Bryant's own dazzling story has been cut short by his untimely death on January 26 in a helicopter crash along with 8 other people, among them his beloved second daughter, Gianna, 13.
Of his 4 children, Gianna was the one with the same love of basketball, the one who promised to carry his legacy into the future - his "Mambacita."
Bryant is survived by his wife Vanessa, and three of his daughters: Natalia, 17, Bianka, 3, and tiny Capri, just 7-months-old.
KOBE BRYANT REGISTERS DAUGHTER'S NICKNAME
Kobe Bryant's daughter Gianna was following in her dad's footsteps, and her manifest ambition was to play in the WNBA.
Gianna, or GiGi, was developing into a talented player and earned the nickname "Mamacita" from her father - in honor of his own sobriquet - Black Mamba.
The enterprising Bryant had already registered Gianna's nickname as a trademark and was planning to launch a sportswear line, including sweatpants, sweatshirts, shorts, hoodies, shirts, and hats.