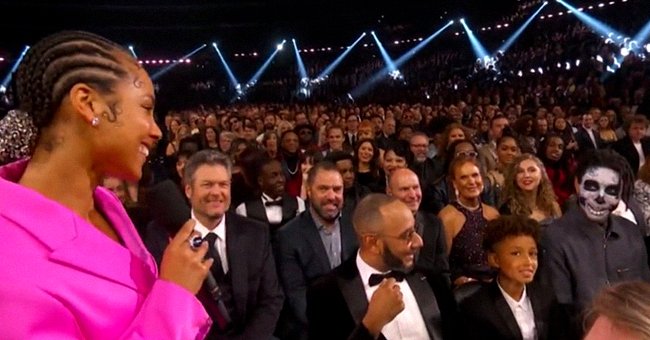 Twitter/TheAVClub
Swizz Beatz's Eldest Son Prince Nasir Wore Skeleton Face Paint to the Grammys & Viewers Reacted

Swizz Beatz's son caught the attention of Grammy viewers when he showed up wearing skeleton face paint. He was seated next to his family and fans questioned who he was.
While Swizz Beatz's wife, Alicia Keys proudly held her own as the host of this year's Grammy Awards, his son caused confusion when he showed up to the ceremony wearing skeleton face paint.
Beatz's son, Prince Nasir Dean who goes by the stage name, Note Mercato raised questions due to his Halloween look. Viewers wondered what his deal was and more so why Alicia didn't bother to mention him when she made her audience intros. He obviously stood out from the crowd.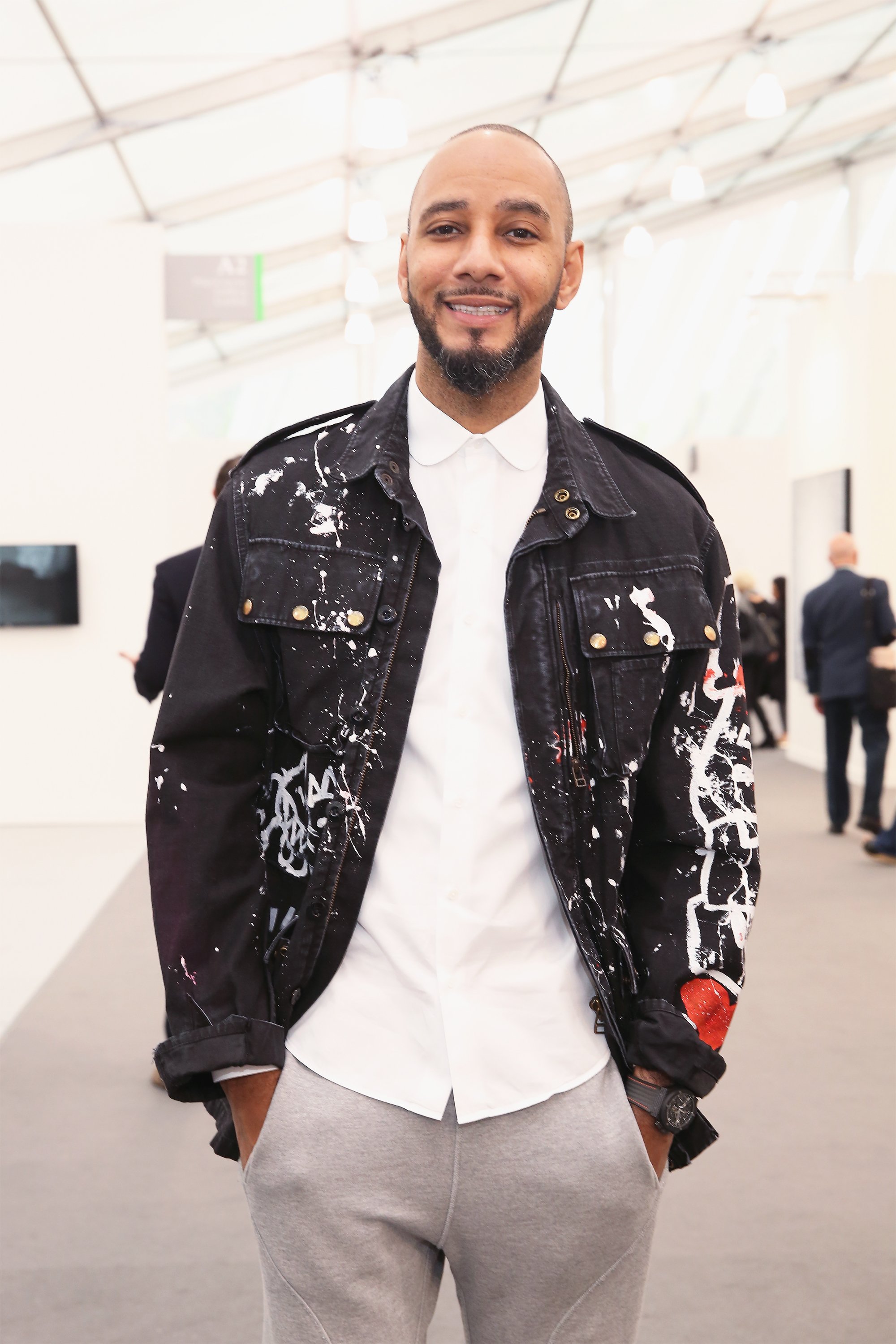 Swizz Beatz at the 2016 Frieze Art Fair in New York. | Photo: Getty Images
CURIOUS TWEETS
Fans first wondered who the skeleton guy was seated among Beatz and the rest of his children. Twitter was abuzz with questions.
"Who is this guy w the skeleton mask on the grammys," asked one curious viewer.
"If you don't see it, someone at the Grammys is in the audience with a skeleton face paint," read another tweet. "I have many questions."
"Did Alicia really make audience intros and not ask Halloween skeleton mask guy what his name was? I mean... I'd like to know," asked a third commenter.
MORE THAN JUST A SPOOKY FACE
But those who are familiar with Beatz's son and follow him on his Instagram would know that this isn't the first time Prince sported skeleton face. In fact, it is his signature look.
Prince is also a model who received a shoutout from his father earlier this month.
On his Instagram stories, he shared a photo of him putting on the makeup before the Grammys. Moreover, it seems it's become an obsession since three of his four posts on his feeds show him sporting the spooky look.
ABOUT PRINCE
Prince is an aspiring hip-hop artist and the son of Nicole Levy. The 19-year-old has yet to make a splash in the music scene but he certainly made a statement with his Grammy appearance.
Prince is also a model who received a shoutout from his father earlier this month. Beatz congratulated him for his first LA show. "I'm so proud of you making your own way my prince keep going!" he had written to accompany a collage of sweet photos of the two of them. Prince's face was also painted in his trademark skeleton look.
On his graduation day, Prince also felt the love from his father who expressed his pride over his achievement. He even shared a pic of him giving Prince a peck on the cheek that day.
"He could of took many wrong turns but he chose the rite direction and landed on his feet I respect that," Swizz wrote to caption the photo. He also announced that Prince had been accepted to New York University and was newly signed under Epic Records. He also proudly revealed Prince's success on the runway for Virgil Abloh.
Prince is one of Beatz's five children. He shares two sons with Alicia, a son with his ex-wife, Mashonda Tifrere, and a daughter with UK-based singer, Jahna Sebastian.
Beatz is close to his children but he's had problems with the mother of his daughter lately. Sebastian accused him of threatening her life. In social media, she slammed Beatz and Keys for bullying and mocking her and expressed her fears for her life.
Please fill in your e-mail so we can share with you our top stories!