Gene Simmons of Kiss Has Been Married to Shannon Tweed for 8 Years and They Have Two Kids
Bassist and co-lead singer of Kiss Gene Simmons tied the knot with actress Shannon Tweed in 2011. The couple shares two children — Nick and Sophie.
In spite of the fact that Simmons and Tweed started dating in 1983, they did not marry until 28 years later, as reported by US Weekly.
Before marrying Tweed in front of 400 guests in Beverly Hills in October 2011, the rocker admitted that he had been doing "a lot of wacky stuff for an awfully long time."
Simmons, also known by his stage persona The Demon, once claimed in an interview that he slept with nearly 5,000 women.
However, despite the sheer number of women, he still prioritized his family and was finally prepared to make a commitment to Tweed when they got married, Ninja Journalist reported.
"I need Shannon in my life. Not just because of love and family but because she holds me accountable," Simmons said.
In spite of the challenged it posed to her welfare, his wife Tweed has figured out how to overcome all of his different affairs.
"I am the most blessed guy, I think, who ever walked the face of the planet," Simmons said in an interview with US Weekly.
Tweed, who once posed for Playboy magazine, is one of the best actresses of mainstream erotica.
Between 2006 and 2012, their family life, including their two children, was documented on the reality show, "Gene Simmons Family Jewels." One of the features of the show was the proposal of Simmons to Tweed and their wedding.
Tweed, who once posed for Playboy magazine, is one of the best actresses of mainstream erotica. She is recognized with the genre of the erotic thriller.
Tweed was born in March 1957 in Placentia, Newfoundland, Canada, to Donald Keith Tweed, a mink rancher, and Louise Tweed, as reported by Closer Weekly.
She was raised on a mink ranch in Markland. Her notable works include, "Baywatch," "21 Jump Street," "Nash Bridges," "1st and Ten," "Days of Our Lives," and "SpongeBob SquarePants."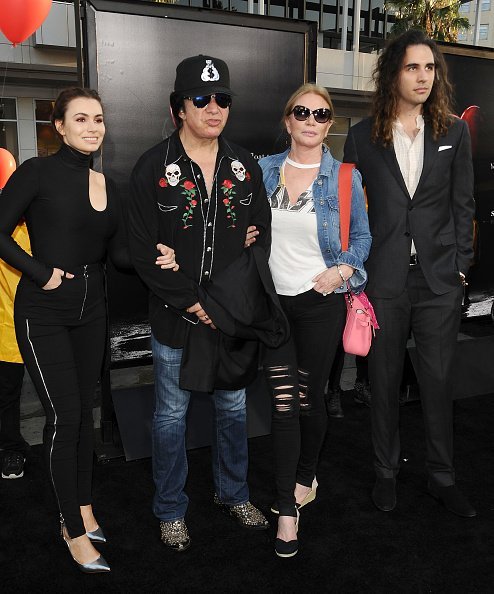 When the blonde beauty got married to Simmons, who is a science fiction and comic book fan, it was the first time she had ever walked down the aisle.
Although Tweed is not as famous as her husband, she still reels in the fans. She has many followers on her social media accounts.