Kobe Bryant Fan Shares Throwback Photos from When the NBA Legend Took Time out to Encourage Her Son
The mother of one of Kobe Bryant's littlest fans revealed how the NBA star changed her son's life.
Kobe Bryant has had a tremendous impact on millions of people around the world, and his athletic prowess had inspired many to take to the basketball court.
But Kobe's greatest impact was not on the crowds, but on the people who were lucky enough to meet him one on one. Little Myles Patton was one of the lucky few.
Kobe's Mamba Sports Academy sponsors several programs dedicated to helping children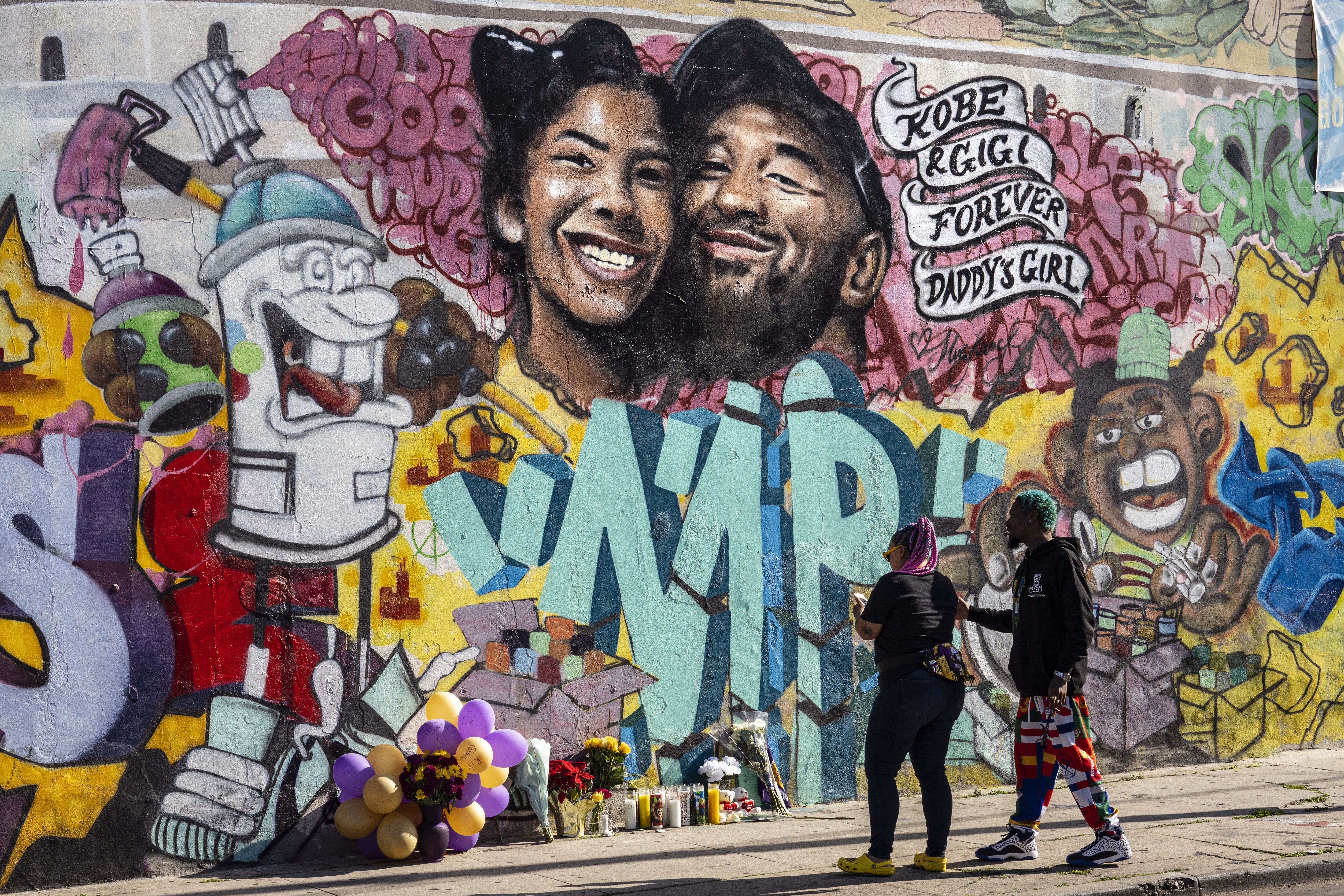 MOM SHARES SNAPS AND VIDEO OF KOBE BRYANT
After Kobe Bryant's death, Manuella Patton, whose son Miles got to meet the NBA star in person, shared photos and a video clip of their meeting.
Manuella explained that since Miles is the smallest boy in his basketball team, Kobe's words of encouragement empowered him. She captioned her post:
"Kobe took the time out to encourage Myles. Being the smallest one on the team can sometime be a struggle."l
In the video clip, Kobe explains to Miles that the first time that he played basketball he was terrible, but that he never gave up. He practiced and played until he became good, then one of the best, and then, finally the best.
Kobe has been working with children throughout his career, going out of his way to encourage them to work towards their dreams, whatever they might me. As part of this commitment, he published a series of children's books, "The Wizenard Series: Training Camp."
Kobe's Mamba Sports Academy sponsors several programs dedicated to helping children develop their potential as athletes and as people.
Together with his wife, Kobe also founded the Kobe and Vanessa Bryant Family Foundation which provides financial and logistic support to children and families in need.
This is the famed Tenement basketball court in Manila, where work continues Monday night on a tribute mural to Kobe and Gigi. The hand-painted court is surrounded by candles and personal tributes written on surrounding walls. Amazing work by @IamMikeSwift and his team. pic.twitter.com/po5UG4zbOZ

— Wayne Drehs (@W_Drehs) January 27, 2020
PHILIPPINES HONORS KOBE BRYANT
The horrific news of the sudden demise of NBA icon Kobe Bryant, his 13-year-old daughter Gianna and seven people in a chopper crash flew around the world.
In Valenzuela City, Philippines, a brand new basketball court had been inaugurated hours before the crash, and coincidentally, it was named "House of Kobe."
The edifice had been decorated with murals featuring Kobe, and now a new mural will be added, depicting Kobe embracing his beloved daughter Gianna.
Kobe and Gianna may be gone, but they will never be forgotten.