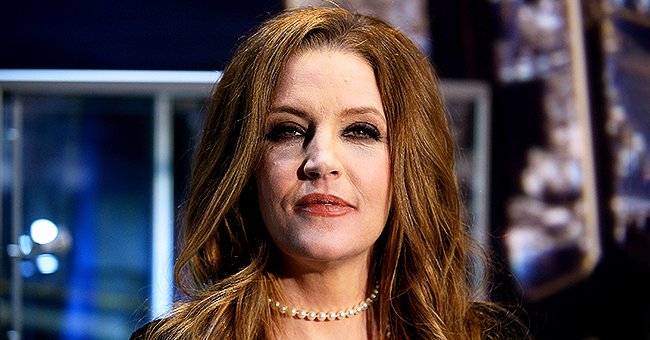 GettyImages
Elvis Presley's Only Daughter Lisa Marie Has Been Married 4 Times and She Has 4 Children
She was born into Rock and Roll royalty and as she grew up, everybody wondered who could be the man to match Graceland's own princess, but all her marriages ended up in divorce.
52-year-old singer Lisa Marie Presley, the only daughter of the legendary late singer Elvis Presley and his once wife Priscilla, has had a rocky love life, with each of her attempts to be in a lasting and healthy relationship leading to a dead end.
But to balance things up for her, just as Lisa Marie has four failed marriages behind her, she has also the four blessings that are her four children to thank for. This is what you have to know about her former spouses and her descendants.
DANNY KEOUGH
In 1988, Lisa Marie tied the know for the first time, marrying bass guitar player Danny Keough, who once was part of her backing band. The two were husband and wife for six years, finalizing their divorce in 1994.
Meeting at the Church of Scientology, the two started living together as a couple prior to the wedding, which was officiated at the Celebrity Center International in West Hollywood, as it was later revealed by a representative of the singer.
Lisa Marie's two older children are the product of that relationship, and she and Keough reportedly remain good friends more than 20 years after taking separate ways.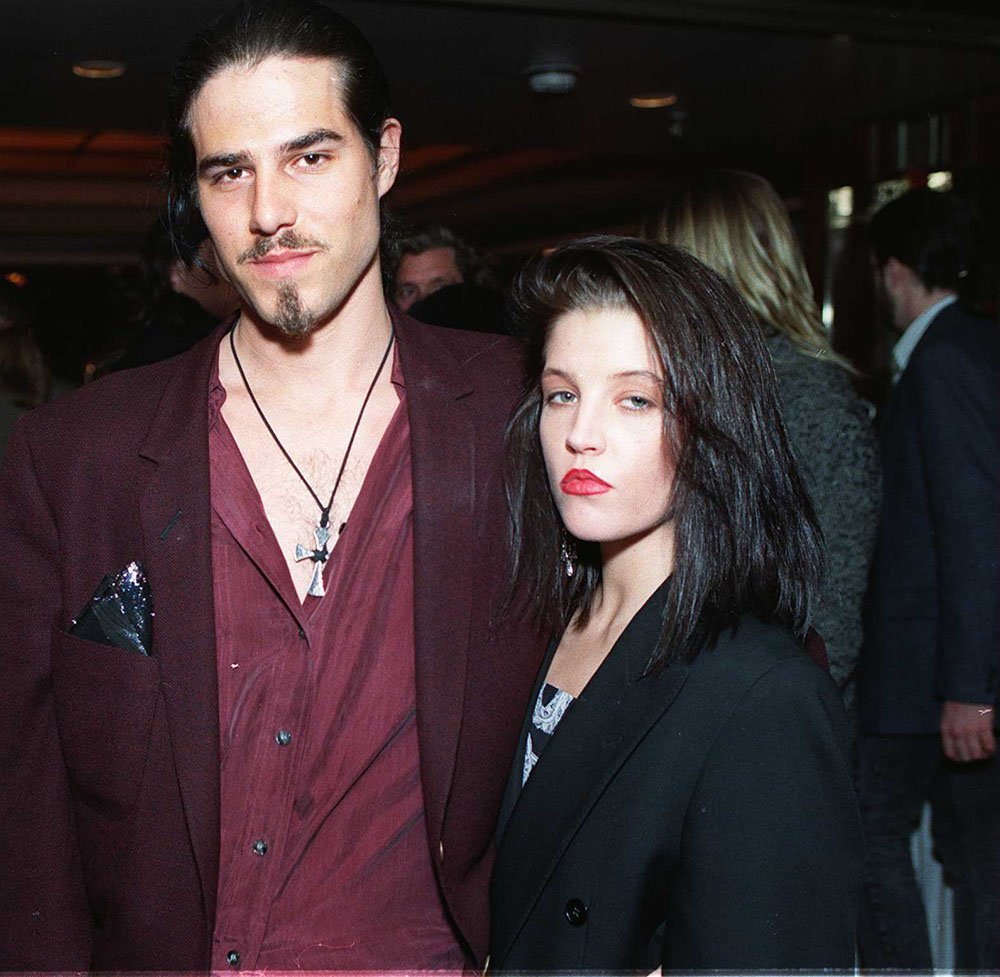 Danny Keough and Lisa Marie Presley. I Image: Getty Images.
Danny was born in Chicago in 1964, and thanks to his strong links to Scientology, he became close to jazz pianist Chick Corea, a fellow Scientologist, with whom he worked as a session musician and whose son Thad is his best friend.
MICHAEL JACKSON
Merely 20 days after finalizing her divorce from Keough, Lisa Marie shocked everybody by marrying no other than the eccentric "King of Pop," late singer Michael Jackson, her first celebrity husband.
Lisa Marie and Jackson actually met long before it was possible for them to imagine marrying one another when she was still a 7-year-old and her famous father was alive. The occasion was a Jackson Five's concert in Las Vegas.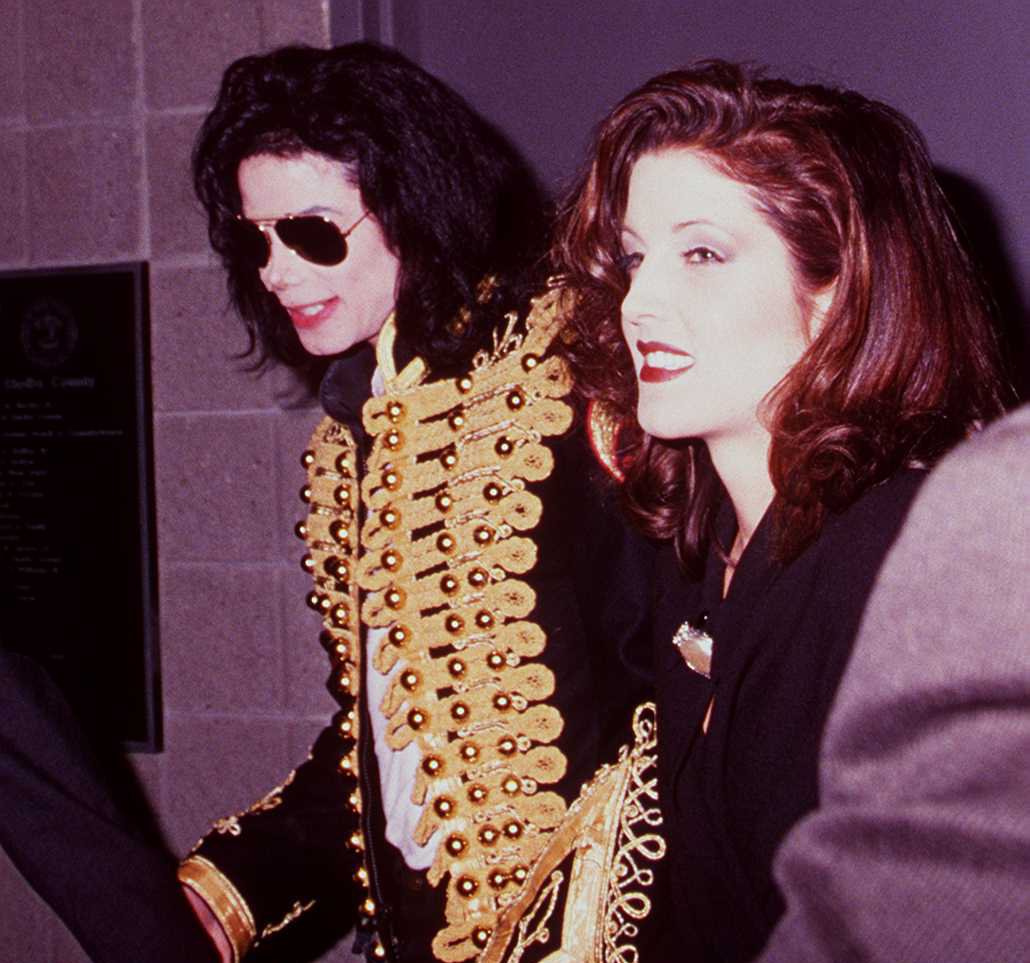 Michael Jackson and Lisa Marie Presley. I Image: Getty Images.
Given Jackson's controversial nature, whose sexuality was questioned for his entire life and who was dealing at the time with the first accusations of child molestation, it is not surprising that the marriage fascinated the media.
Although it lasted only for two years and was dismissed by some people as a publicity stunt, Lisa Marie has always insisted that it was a genuine and loving relationship.
NICHOLAS CAGE
Lisa Marie stayed single for six years after the failure of her second marriage. Even though she got engaged to musician John Oszajca in 1998, she called it off in 2001 and went on to meet Hollywood star Nicholas Cage at a party.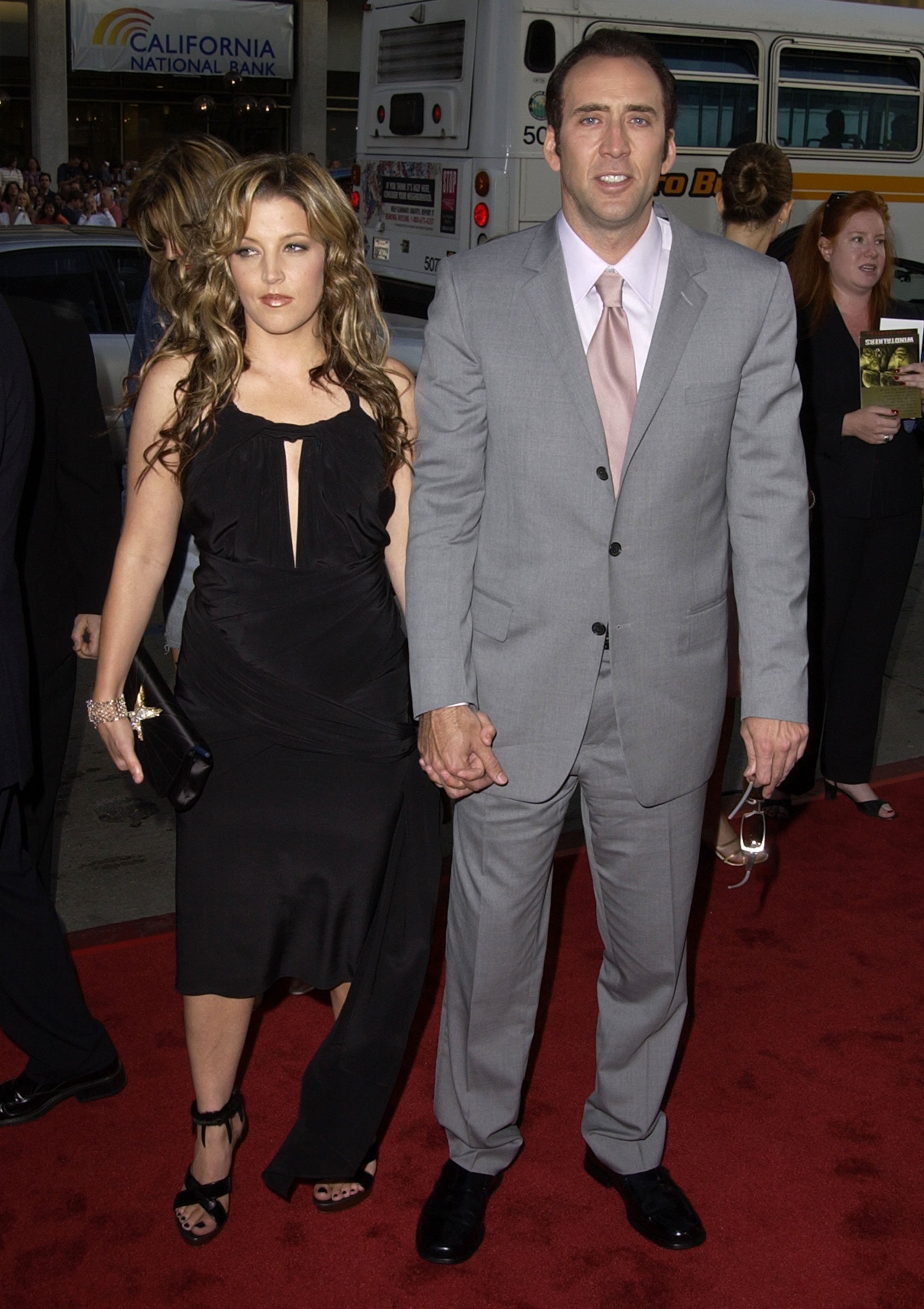 Lisa Marie Presley and Nicolas Cage. I Image: Getty Images.
Even though they felt drawn to each other right away because of their similar personalities, those same similarities and emotional baggage caused them to constantly clash, which made their marriage a lost cause from the start.
They exchanged vows in 2002, and while the marriage officially finalized in 2004, the relationship was completely over just three months after they were declared husband and wife.
"We were both a bit - we're sort of these gypsy spirited, you know, tyrannical pirates. And one pirate marries another they will sink the ship basically is what it comes down to," Lisa Marie explained in 2003, in rather poetic terms.
MICHAEL LOCKWOOD
Despite being her longest relationship to date, Lisa Marie's fourth marriage is probably the one that ended up causing her the most trouble, since it descended into a nasty legal battle that still goes on.
Lisa Marie spent ten years married to Michael Lockwood, who served both as her band's guitar player and musical director. They said their yes to each other in January 2006 and went on to have a pair of twin daughters together.
Unfortunately, she filed for divorce for a fourth time in 2016, citing irreconcilable differences. The story doesn't end well, because the two became involved in a court case over spousal support and the custody of the children.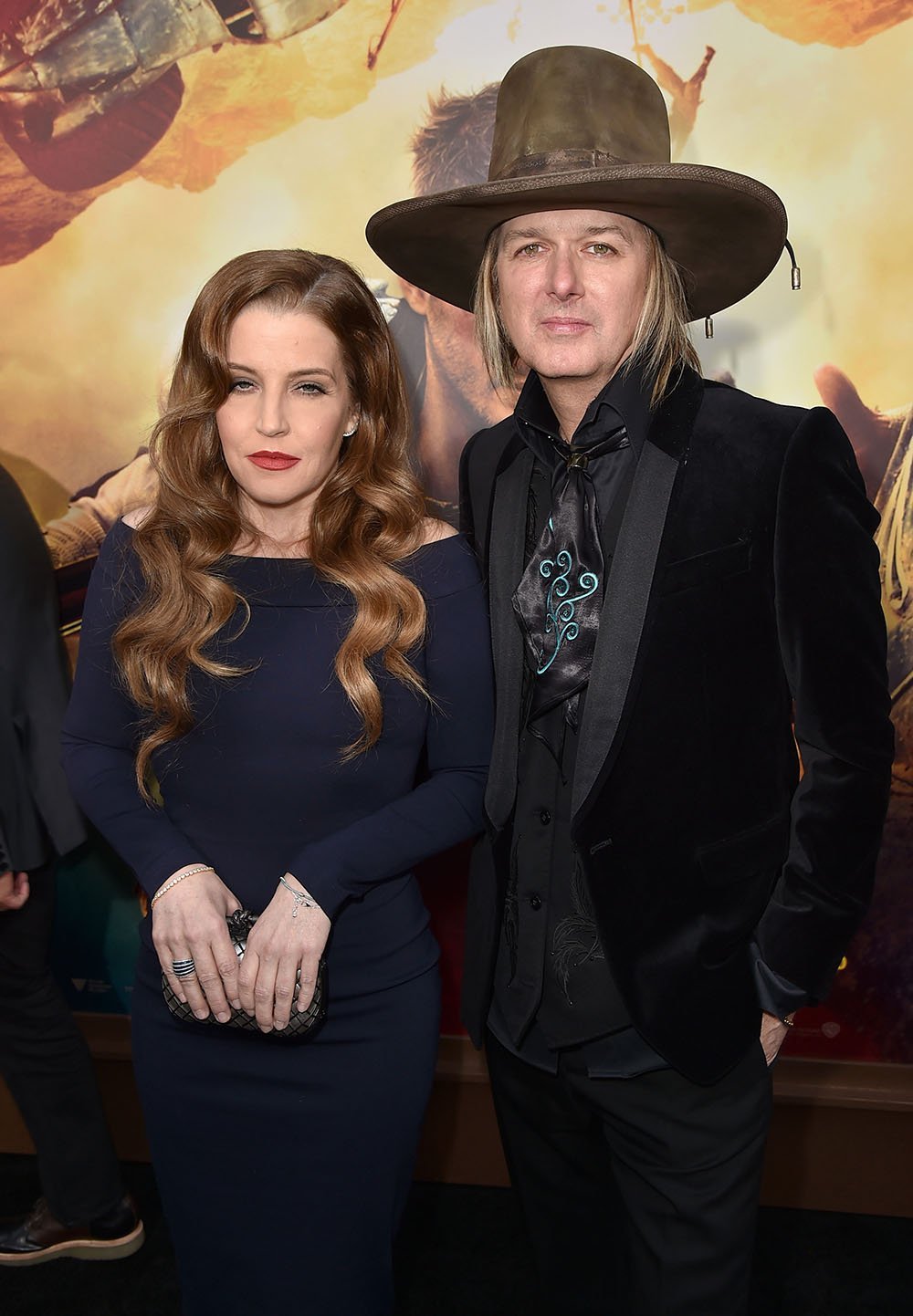 Lisa Marie Presley and Michael Lockwood. I Image: Getty Images.
In a recent development, Lockwood frustrated Lisa Marie's plans to travel to Memphis on January 8, 2020, to celebrate Elvis' 85th birthday with her twin daughters, using the current custody agreement they have to prevent the girls to travel outside of California.
OLDEST DAUGHTER RILEY KEOUGH
30-year-old Riley Keough is Lisa Marie's first child, shared with her first husband Danny. Born in 1989, one year into her mother's first marriage, Riley has grown to be a successful Hollywood actress, debuting with "The Runaways" in 2010.
Her acting credits include "Mad Max: Fury Road" (2015), "American Honey" (2016), "Logan Lucky" (2017), and "The House That Jack Built" (2018). She earned a Golden Globe nomination in 2017 for her role in the TV series "The Girlfriend Experience" (2016).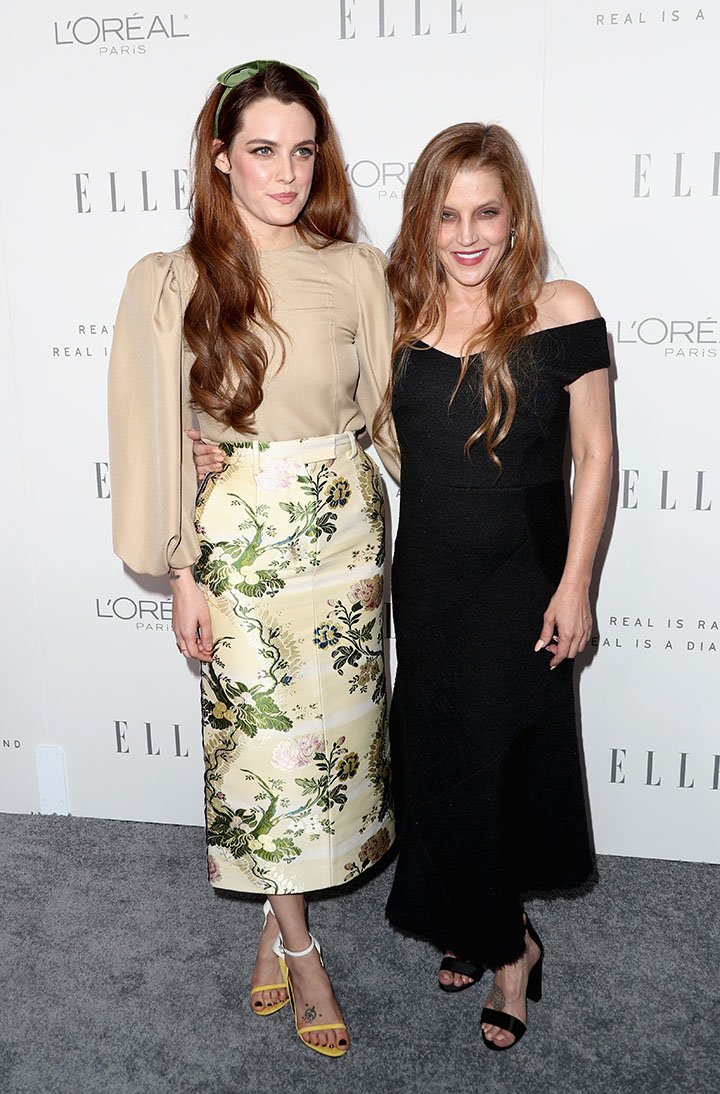 Riley Keough and Lisa Marie Presley. I Image: Getty Images.
In 2017, Riley shared how different it was to stay at her father's from staying with her mother since her father lives a much simple life.
"When I was like eight I told him, 'I want to grow up and be poor like you!' He was eating a bowl of cereal. I didn't realize how wildly offensive that was!" the actress told The Guardian.
ONLY SON BENJAMIN KEOUGH
27-year-old Benjamin Keough is Lisa Marie's only son, also shared with former husband Danny. Born in 1992, Benjamin is a very reserved person, and contrary to his older sister Riley, he has mostly kept a low profile.
Recently, Benjamin has been drawing a lot of attention because of how much he resembles his famous grandfather Elvis, something that Lisa Marie has publicly acknowledged.
"He does [look so much like Elvis] He was at the Opry and was the quiet storm behind the stage. Everybody turned around and looked when he was over there," Lisa Marie told CMT in 2012.
"Everybody was grabbing him for a photo because it is just uncanny. Sometimes I am overwhelmed when I look at him," she added.
TWIN DAUGHTERS HARPER AND FINLEY
Some of Lisa Marie's fans have also suggested that the singer's 11-year-old twin daughters Harper Vivienne Ann Lockwood and Finley Aaron Love Lockwood also share a likeness to Elvis.
Harper and Finley might seem to not only have inherited their grandfather's looks but his love for singing, something that they also have in common with Lisa Marie who followed her father's steps and became a recording artist too.
For Riley's 30th birthday, Lisa Marie revealed that the twins and herself had recorded a cover of Elton John's "Tiny Dancer" to pay tribute to their older sister, who was visibly touched when she listened to the little girls sing.
Please fill in your e-mail so we can share with you our top stories!