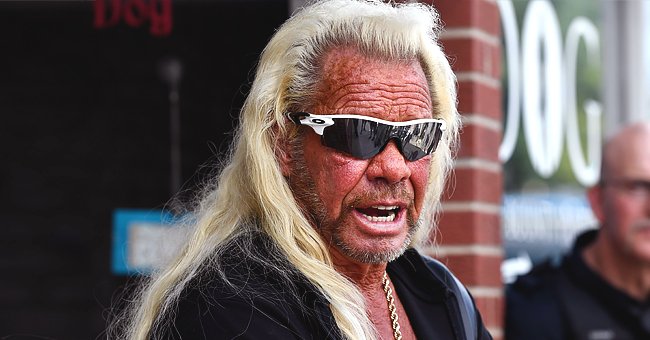 Getty Images
Duane 'Dog' Chapman Clarifies His Apparent Proposal to Moon Angell on 'The Dr Oz Show'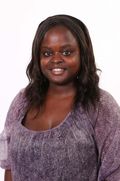 Duane "Dog" Chapman explained his relationship with Moon Angell, and revealed why he proposed to his late wife, Beth Chapman's best friend and former assistant live on television on "The Dr Oz Show."
After a clip for an upcoming episode of "The Dr Oz Show," showed the moment Duane "Dog" Chapman shocked audiences when he spontaneously proposed to his rumored girlfriend Moon Angell, more have been revealed about their relationship.
The full episode aired on Monday, it was revealed that "Dog" had only proposed to Moon to prove a point about where there their relationship stands.
Moments after his impromptu proposal, a visibly shocked Moon turned down his offer, and told him they are only friends, and emphasized that she only loved him as a friend, she explained:
"I think he's an amazing human being, but I've known him before he was famous…Beth was my best friend. Duane is my best friend. I'm not crossing that line."
An emotional "Dog" revealed to Dr Oz that after his wife, Beth Chapman died from throat cancer in June 2019, she left a lot of pills in the house and he had contemplated taking them in an attempt to commit suicide.
Fortunately, he said it was Moon who talked him out of it, and encouraged him to stay focused on his life, and stay busy with his career.
According to Daily Mail, a source said "Dog's" children are upset over his claims that Moon has was the reason he decided not to commit suicide, and not them. However, In an interview with Radar, "Dog" explained his bond with Moon since he's been grieving, he said:
"I know Almighty God hears my broken heart and I didn't ask him for another Mrs. Chapman, but I asked him for a friend and He gave me Moon."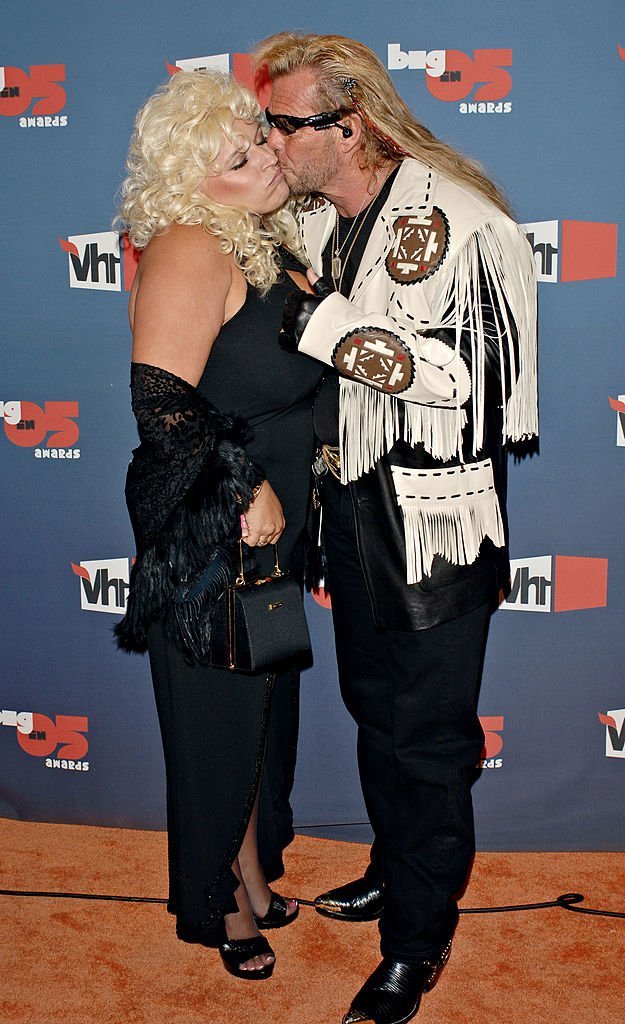 Duane "Dog" kisses Beth Chapman on the check as they arrive at the VH1 Big In '05 Awards held, on December 3, 2005, in Culver City, California | Source: Stephen Shugerman/Getty Images
In the midst of the speculation over his friendship with
Moon
, "Dog" shared an emotional tribute to his late wife and admitted to missing her.
In previous interviews, he said that he made a pact with Beth to never get married again, but revealed that he does plan on dating because he has been lonely since her passing.
Since the clip of the fake proposal aired, fans have joined his daughter Lyssa Chapman in sharing their disapproval of the relationship.
Lyssa was the first to blow the lid on the rumored relationship months ago, when she accused Moon of replacing Beth's clothes with her own, and only going after "Dog" for his money, after dating one of her brothers.
Please fill in your e-mail so we can share with you our top stories!