Colin Kaepernick Served Meals and Donated Clothes to Those in Need on Super Bowl Sunday
While his former NFL team lost to their opponents, Colin Kaepernick spent Super Bowl Sunday serving up food and donating clothes to people in need. The football player-turned-community activist looked like he had the best time.
It's been almost four years since Kaepernick began his "take a knee" protests against police brutality and racial injustice. A lot has changed since then, but he remains involved in community advocacy and activism.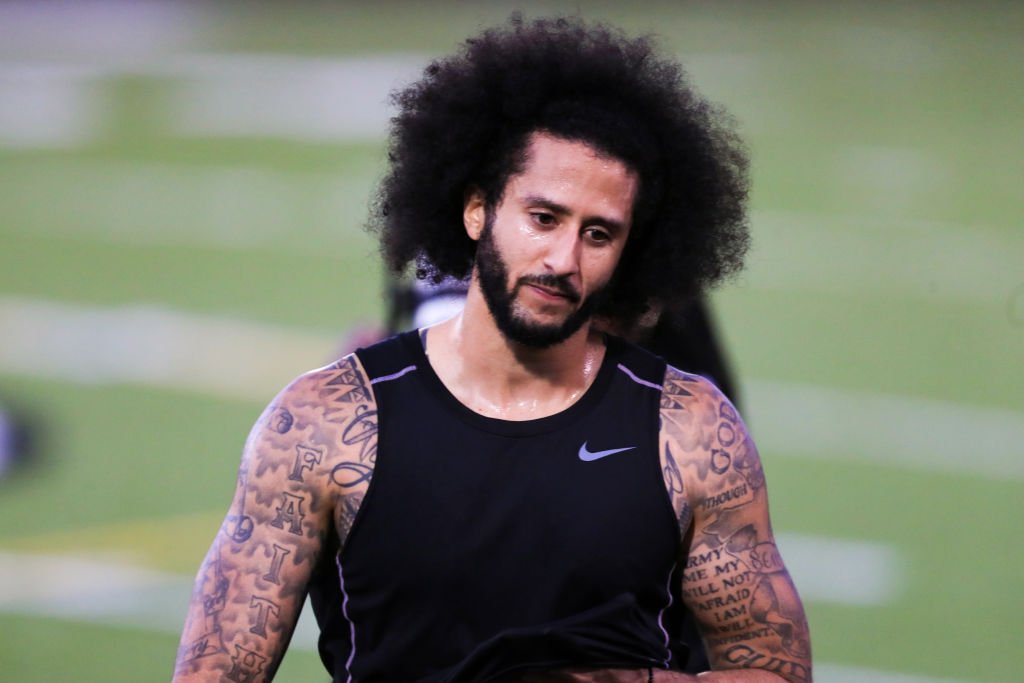 While Super Bowl LIV was underway in Miami, Kaepernick was in New York, serving food and handing out clothes to those in need. His first stop, however, was a black culture library in Harlem, Meaww reported.
Kaepernick has not played for any NFL team, and the 32-year-old Wisconsin native alleges that the NFL blacklisted him.
Kaepernick and his team reportedly spent over an hour touring the Schomburg Center for Research in Black Culture located in Harlem. The library is said to be dedicated to the research and preservation of African American experiences.
After his library tour, Kaepernick went to Jamaica in Queens to serve up food at the SCO Family Shelter. The former quarterback was pictured getting to work with a smile on his face and even had time to speak with some of those at the shelter.
After the feeding, 100 Suits for 100 Men organized a pop-up shop at the center, and Kaepernick was pictured picking out clothes for those who came looking.
Posting photos from the event to Facebook, the nonprofit organization wrote:
"We had food catered by the Door, and they received free suits, Shoes, haircuts, and a good vibe DURING Super Bowl! This is what real community love looks like."
Kaepernick was joined by his partner Nessa, and his longtime friend and supporter, Carolina Panthers player Eric Reid. They all posed for pictures and took several selfies with excited attendees.
While Kaepernick, 32, was out and about in New York, his former NFL team, the San Francisco 49ers, was losing the Super Bowl LIV to Kansas City Chiefs. The latter secured a 31-20 victory in the fourth quarter.
The Kansas City Chiefs are your #SuperBowl champions, defeating the San Francisco 49ers 31-20 in a close and hard-fought game. Kansas City quarterback Patrick Mahomes is the youngest player to ever win both an NFL MVP award and a Super Bowl title. https://t.co/UsOXROhcjL pic.twitter.com/MNDAOn6Yp0

— CNN (@CNN) February 3, 2020
Kaepernick has come a long way from 2016 when he first knelt during the National Anthem to protect racial killings and police brutality. That singular action sparked one of the biggest NFL controversies ever.
Since becoming a free agent in 2017, Kaepernick has not played for any NFL team, and the 32-year-old Wisconsin native alleges that the NFL blacklisted him. Kaepernick seems to have found fulfillment in activism, however, and it doesn't look like he'll be stopping anytime soon.