Mark Hamill, Rob Reiner, Danny DeVito & Other Legends React to Kirk Douglas' Death
Hollywood celebrities, sports stars, and more are coming out to mourn the death of the iconic actor, Kirk Douglas. The industry has lost a legend who will never be forgotten. 
On Wednesday, Michael Douglas announced the death of his father,  the great Kirk Douglas, at the age of 103. In a lengthy caption, he shared heartwarming words of tribute.
Michael's last words to his father were how much he loved him and his pride in being Kirk's son. It was just the beginning of a slew of praise that followed the actor's death. The reactions are found below.
Hollywood's best react to Kir's death
"Desperado" actor Antonio Banderas took to Instagram to grieve Kirk with a brief caption alongside a black and white photo of the deceased. Actor George Takei also shared some words on Twitter.
Comedian and actor Danny DeVito took to Twitter as well in a playful but solemn message about Kirk, calling him "the inspirational scalawag." BenDavid Grabinski shared Kirk's favorite scene from "Ace In the Hole."
Kirk Douglas. The inspirational Scalawag. 103 years on this earth. That's got a nice ring to it! Great hanging with you man.

— Danny DeVito (@DannyDeVito) February 6, 2020
Kirk stood up for his values
Mark Hamill, "Star Wars" actor and a writer, also shared words, pointing to Kirk's defiance against the Hollywood Blacklist by hiring Dalton Trumbo for "Spartacus" — a film that solidified Kirk's legend status.
Kirk Douglas was one of the biggest stars of all time & a brilliant actor with an unforgettable, blazing charisma. He will also be remembered for putting his career on the line by defying the Hollywood Blacklist, hiring writer Dalton Trumbo for the classic Spartacus. #RIP 💔 pic.twitter.com/snzoHPMtDr

— Mark Hamill (@HamillHimself) February 6, 2020
Filmmaker and actor Rob Reiner shared another tweet mentioning the blacklist incident as he gave condolences to Kirk's family. Journalist Dan Rather also added his sympathetic voice.
KIrk Douglas will always be an icon in the pantheon of Hollywood. He put himself on the line to break the blacklist. My love goes out to my friend Michael and the whole family.

— Rob Reiner (@robreiner) February 5, 2020
Remembered by a sports legend
The multi-talented William Shatner shared a brief tweet extending his condolences as he called Kirk and icon. Tennis star Billie Jean King also lent her voice to the crowd. 
Condolences to the family of Kirk Douglas. What an incredible icon he was in this industry! 😞

— William Shatner (@WilliamShatner) February 5, 2020
"Kirk Douglas loved tennis... He was a talented actor who truly loved his craft. He loved his family even more," she wrote in part. Kirk's wife, Anne Buydens, was with him for 65 years.
Kirk Douglas loved tennis. He attended many tournaments and I knew him back when I was playing junior tennis in the 1950s.

He was a talented actor who truly loved his craft. He loved his family even more.

May he Rest In Peace. https://t.co/lPUU2YqoGo

— Billie Jean King (@BillieJeanKing) February 6, 2020
Kirk's remaining family and legacy
Kirk is also survived by his three sons, Michael, Joel, and Peter. Kirk was Jewish and the son of immigrant parents. He joined the war soon after 1941 when his career was just kicking off. 
When he returned, Kirk established himself as both an actor and a humanitarian. President Jimmy Carter awarded him the Presidential Medal of Freedom on January 17, 1981.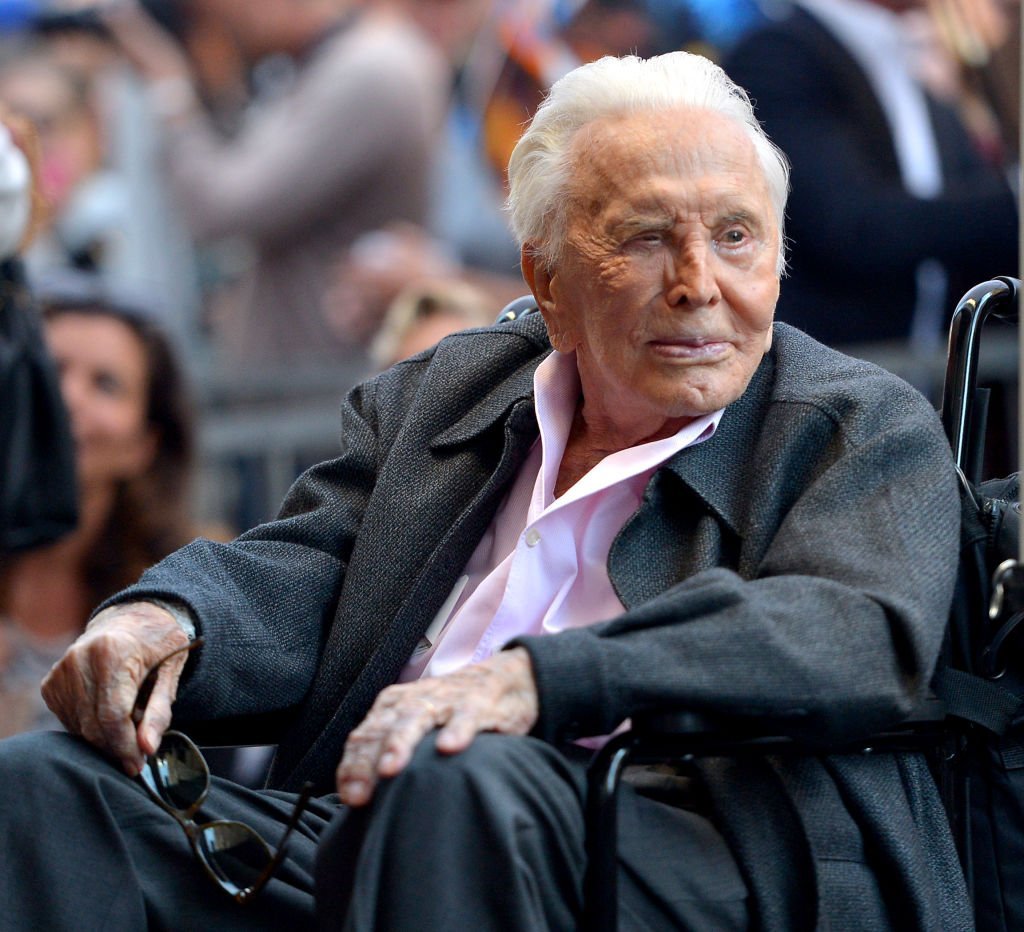 Kirk was very hard-working, making up to three films a year, typically in western, war, and Roman-era genres. He's collected numerous awards over the years. Our deepest condolences go out to his family.