Michael Douglas Recalls Life Lessons Dad Kirk Taught Him after His Recent Death at the Age of 103
In the wake of Kirk Douglas's death, his son Michael Douglas reflects on his father's life, and revealed some of the life lessons he learned from the legendary actors.
In the days following Kirk Douglas' death at 103-years-old many of his friends, fans and family members have been paying tribute to him by sharing some of their favorite memories. His son Michael Douglas once remembered some of the life lessons Kirk taught him, he shared:
"I think his stamina and tenacity are the qualities that stand out for me. He has taught me to always give it your best shot at whatever you take on."
Living for over a hundred years had made Kirk one of the most recognizable and longest-standing actors on in Hollywood. It is something Michael had always been proud of, he explained:
"It is all about quality not quantity. 100 years old is certainly a milestone but the facts are what Dad has accomplished in his 100 years."
With over 90 movies under his belt as a star and producer, eleven books written and published since Kirk turned 70, and his humanitarian work, Michael couldn't help gushing to Closer Weekly about how proud he was of his father. Sharing another lesson from Kirk he said:
"Never give up. Never give up. Just keep working out. That's what he says. Keep working out."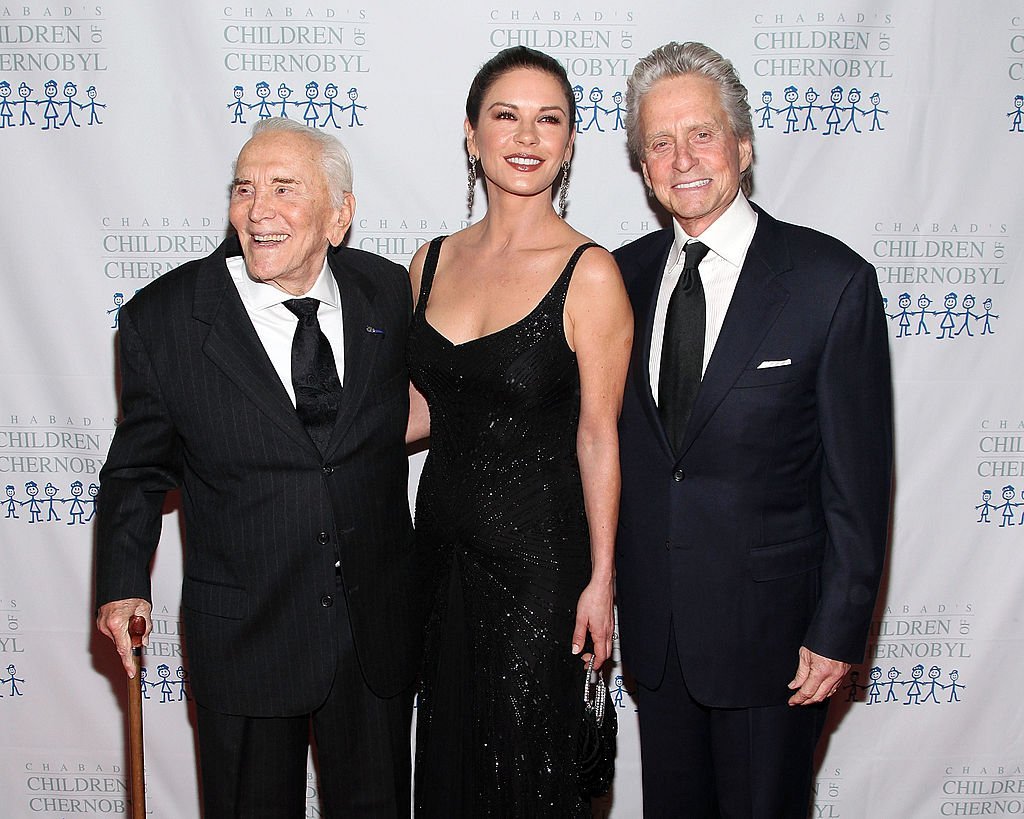 Kirk
 was the only son among six daughters born to Russian immigrants. Growing up in New York, his father struggled to find a steady job because many factories at the time, did not want to hire Jewish workers. 
In sharing about his childhood, Kirk had always admitted that his father was never affectionate with him, making it difficult for the two to share a bond.
For most of his life, Kirk always longed to have a close relationship with his father, who never seemed interested in him, even after his career took off.
Having grown up with an abusive and alcoholic father, he was determined to have a better relationship with his four sons, Michael, Eric, Joel, and Peter.
Kirk made sure to create a strong bond with his children as they grew up, and was a very supportive and involved parent. 
According to Closer Weekly, Michael admits that when he started off acting he wasn't good. After a terrible first performance, his father was honest with him about how bad it was, but it was the start of Kirk guiding him through his career.