Getty images
Meghan McCain from 'The View' Shares Photos of Her Grandma Roberta as She Turns 108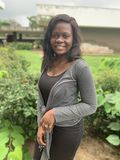 One of the co-hosts of "The View," Meghan McCain, took to Instagram to celebrate her ageless and classic grandma, Roberta, as she clocked 108. The proud grandchild stated all the attributes she loves in her Nana.
Meghan McCain posted her grandma, Nana Roberta's photo on her Instagram page to celebrate her 108th birthday. In her caption, she described the granny saying:
"You are our matriarch. Completely ageless, classic, lovely, strong, smart, sarcastic, irreverent and all things I love in this world. We are so grateful for you."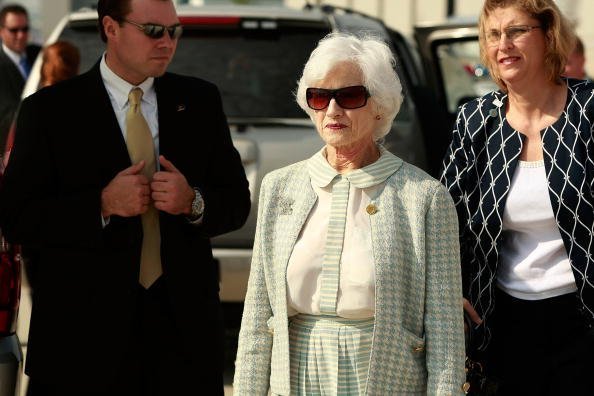 Roberta McCain in Philadelphia, Pennsylvania on October 16, 2008.| Photo: Getty Images
It is indeed hard to believe that someone who looks that young could be anything close to 80 not to imagine being 108; this made many fans and followers express their surprise towards the old granny.
Indeed, she has managed to beat the age with her ever-young look.
It, in no time, triggered fans to drop their comments under the post, earning many reactions from different individuals with some appreciating her ever-youthful look, while some wished to know her secret for looking so youthful.
In amazement, talk show anchor, Paula Faris, scored Roberta's agelessness a 10000%, stating further that her gene pool was strong.
To another fan, it was somewhat unbelievable that she has clocked 108 because she looked way younger. She furthered stated that she wished to know the secrets of her longevity.
Another follower opined that it was hard to imagine that Roberta looks so ageless even after all she's been through in life.
Wishing her a happy birthday, she also complimented her on a life well spent, saying, "what an amazing life well spent." It is undoubtedly a surprise that the granny still looks so beautiful even in her 100s.
Compared to other older women who are just in their 70s and 80s, it is amazing how "Nana Roberta" still looks half her age, this has made another person ask what her secrets were.
Another astonished fan also described the grandmother as youthful and elegant. Indeed, she has managed to beat the age with her ever-young look.
It is evident in the life of Meghan McCain's grandmother, Nana Roberta, that nature still desires to bless some people with long life coupled with a youthful look.
Please fill in your e-mail so we can share with you our top stories!