Steve Harvey's Wife Marjorie Shares Video of Their Grandkids Making Pizzas & Wearing Cute Chef's Hats
Marjorie Harvey's adorable grandkids Benjamin, Elle, Noah, and Rose were seen making Pizzas, in a video posted on her Instagram page.
The American fashion icon delighted her followers with the chef-like attire her grandkids wore while making Pizzas.
In the shared video captioned: "Kids were in charge of dinner last night," the American comedian Steve Harvey's wife asks her grandkids what kind of pizza they were making.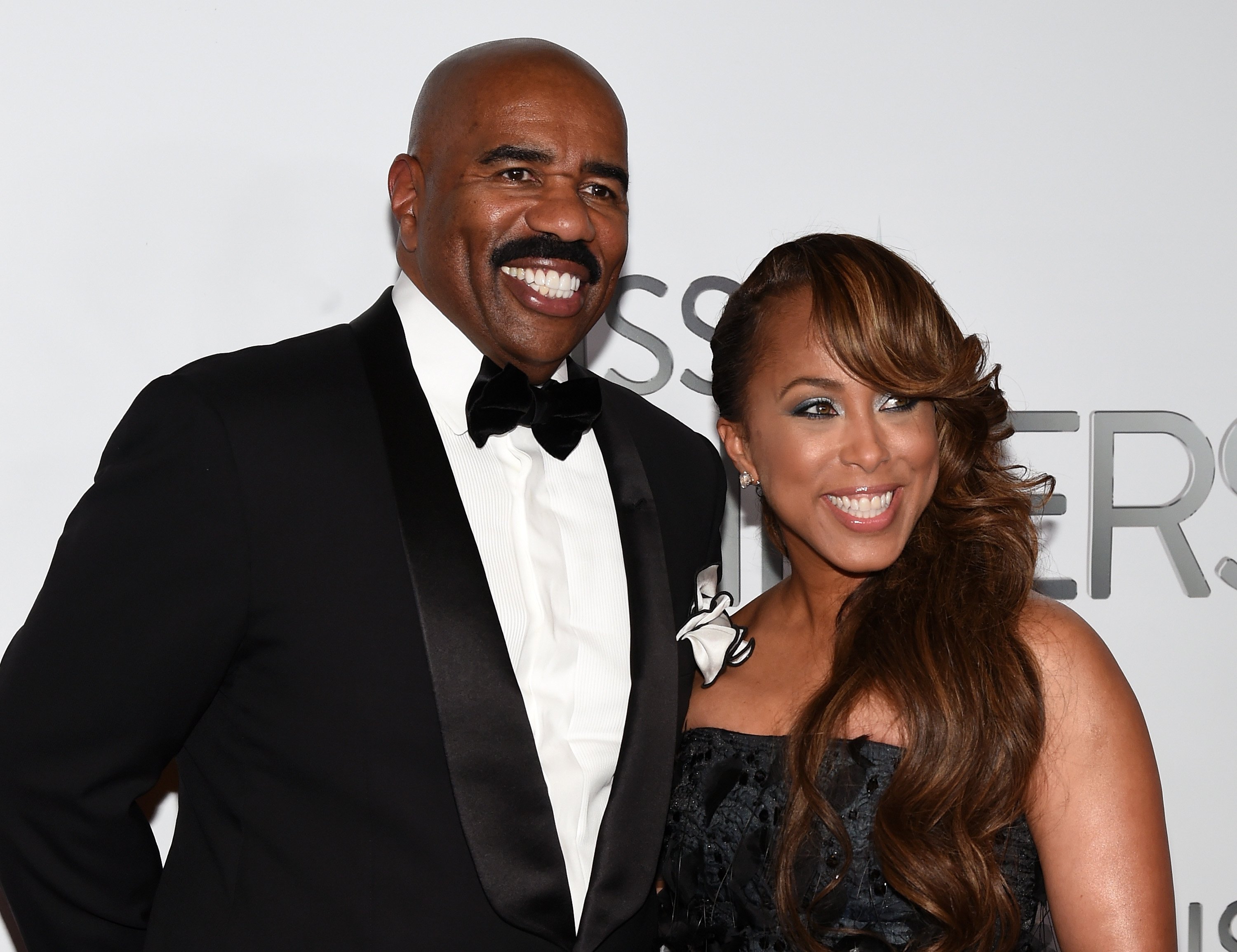 When asked, the grandkids replied, saying they were all making "Cheese with pepperoni." However, Ezra was left out of the making process for obvious reasons; he is too young.
Furthermore, Benjamin demanded more pepperoni as he was in dire need of more pepperoni. Hundreds of fans commented on the act of love shown to the Grandkids by their Grandmother, Majorie. A fan wrote,
"They would cherish this forever; there's nothing like a grandmother's love." 
One half of Harvey's twin daughter Karli Harvey Raymond and her husband Benjamin Raymond gave birth to son Benjamin on June 16, 2016.
The other half, Morgan Hawthorne, with her husband Kareem Hawthorne on March 22, 2015, also welcomed their baby, Elle.
Steve Harvey's stepson, Jason and his wife Amanda, had son Noah on August 24, 2015. Today, Noah Ellington is four years old and the middle child of the family.
FANS DEFEND MAJORIE
Fans are coming to the defense of Steve Harvey's wife Marjorie after the proud grandmother shared a video of their granddaughters "breastfeeding" their dolls.
The video, posted on Marjorie's Instagram, showed cousins Elle Monroe, and Rose with their shirts, pulled up, with the dolls against their chests.
When asked what they're up to, Rose responded casually, "Feeding our babies" while Elle added, "From our boobies."
While most comments were supportive and aimed at how cute the girls were, other Instagram users were quick to jump in with unprompted criticism.
"Not cute. For little girls," an angry fan wrote. Some fans, however, came to Marjorie's defense immediately, with one musing,
"It amazes me how many women have a problem with this. Srmh, the most natural thing in the world, you all want to sexualize."
"Leave the babies alone. There's nothing wrong with this video. I think the video is cute," another fan wrote.
Majorie and Steve Harvey got married in 2007 after the first meeting when Steve was doing stand-up shows at a comedy club in Memphis, Tennessee, in 1990.
But they parted ways after their first meeting. Fate brought them together in 2005, and they got married in 2007. However, the couples were in previous relationships and had children, which blended over time.
Steve Harvey and his wife welcomed his fifth grandchild in September, and they seem to be enjoying being grandparents to their adorable brood.