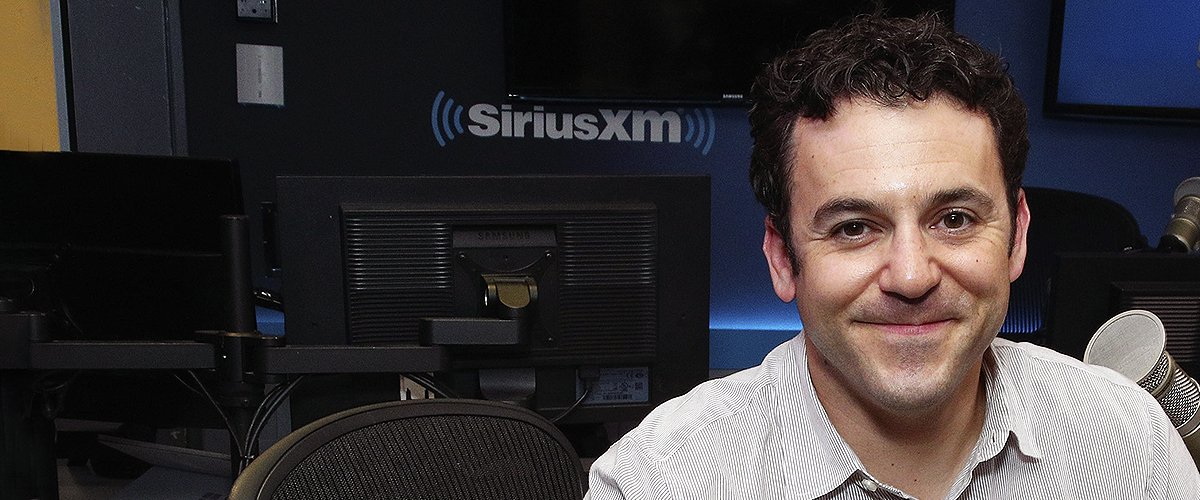 GettyImages
Fred Savage from 'Wonder Years' Joked about Raising His Three Kids
Fred Savage, better known for his childhood role as Kevin Arnold in the '80s sitcom "The Wonder Years," is now the father of three kids. And while he couldn't be prouder of his brood, Savage once joked about the children being "lazy" for not working at a young age as he did.
Fred Savage knows a thing or two about working hard from a young age and growing up before a nation's eyes, so it's only natural that he has some expectations for his children too.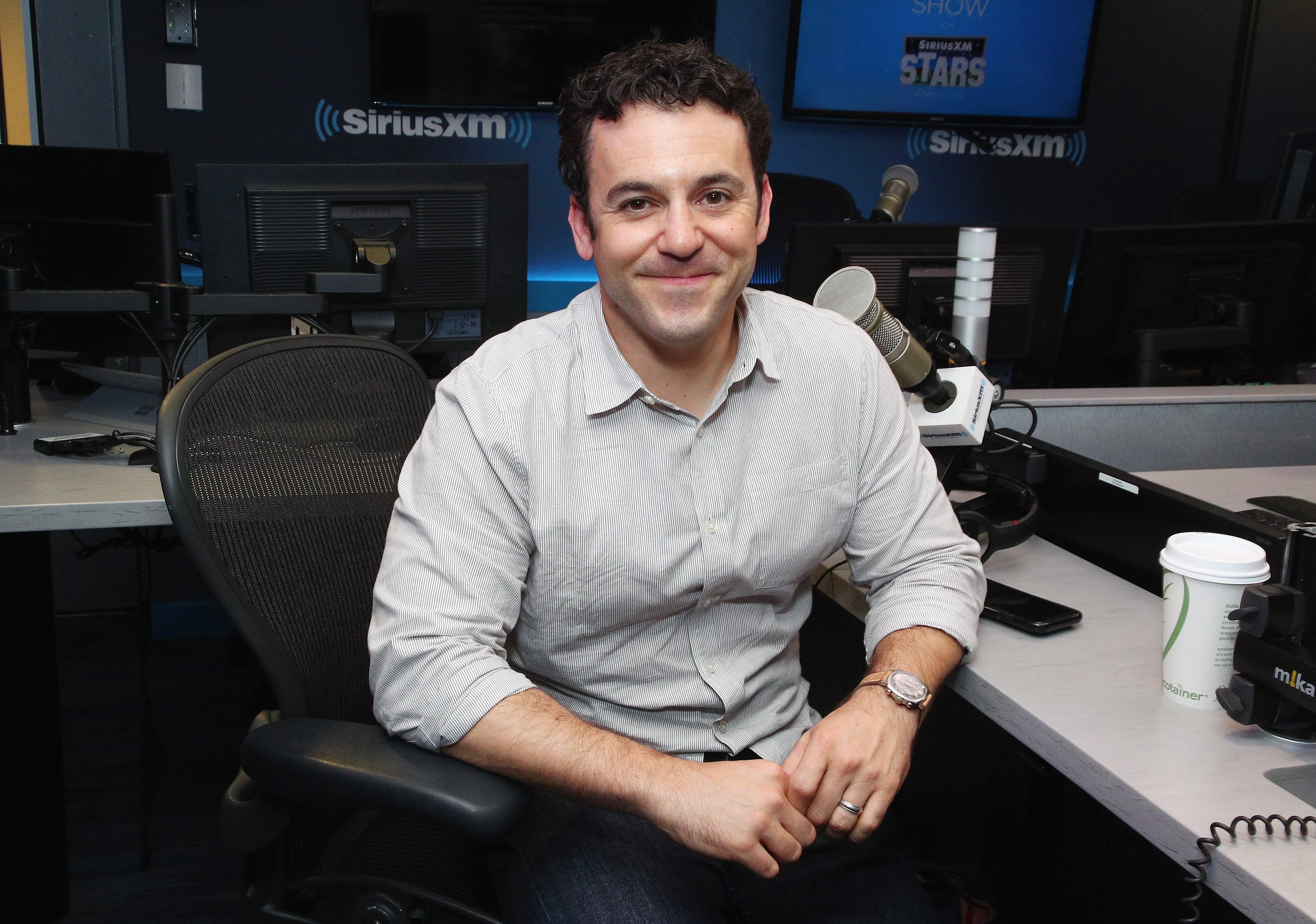 Fred Savage visits the SiriusXM Studios on July 23, 2019 in New York City. | Photo: GettyImages
MEET SAVAGE'S FAMILY
Savage married his childhood friend, Jennifer Lynn Stone, in August 2004 with a small ceremony at LA's L'Orangerie restaurant.
The two lost contact back in 1988 when Savage moved to Los Angeles to focus on his career and later reconnected at his 22nd birthday party.
"I promised to always bring up a glass of water to her before we go to bed," Savage told People of his vows at the time, "and she promised to never let me dress myself."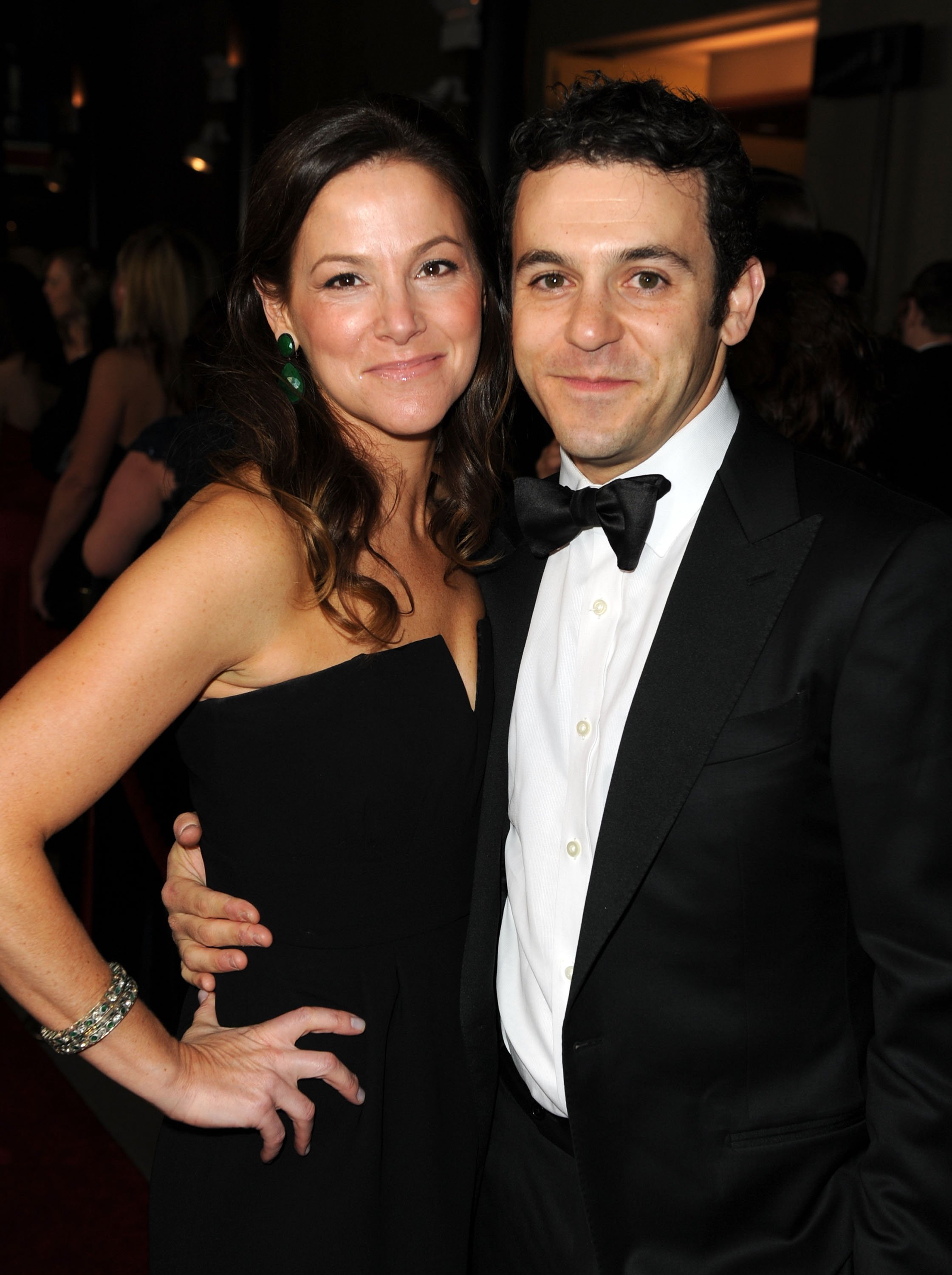 Fred Savage and wife Jennifer Lynn Stone arrive at the 64th Annual Directors Guild Of America Awards held at the Grand Ballroom at Hollywood & Highland on January 28, 2012 | Photo: GettyImages
The couple went on to welcome three kids: sons Oliver Phillip, 13, and August Maxwell, 6; and daughter Lily Aerin, 11.
The kids, Savage revealed on People TV's "Couch Surfing," go to the same school as Beyoncé's daughter, Blue Ivy.
Talking about the time he decided to approach the legendary pop singer, Savage said he was nervous but used the fact that they worked together in "Austin Powers" to introduce himself.
"And she goes: 'I know who you are. I saw you at the beginning of the year. I just didn't want to come up and say hi and bother you.' I'm like, 'Beyoncé, bother away!'" he continued.
Savage says he hasn't talked to the singer or her husband Jay-Z after that but made sure to mention they're wonderful parents.
ON LAVING LAZY KIDS
For a child star who started making at such a young age, having kids that go on with their normal lives is almost an offense. Or at least that's how Savage made it seem while joking with Jimmy Kimmel on his late-night show last year.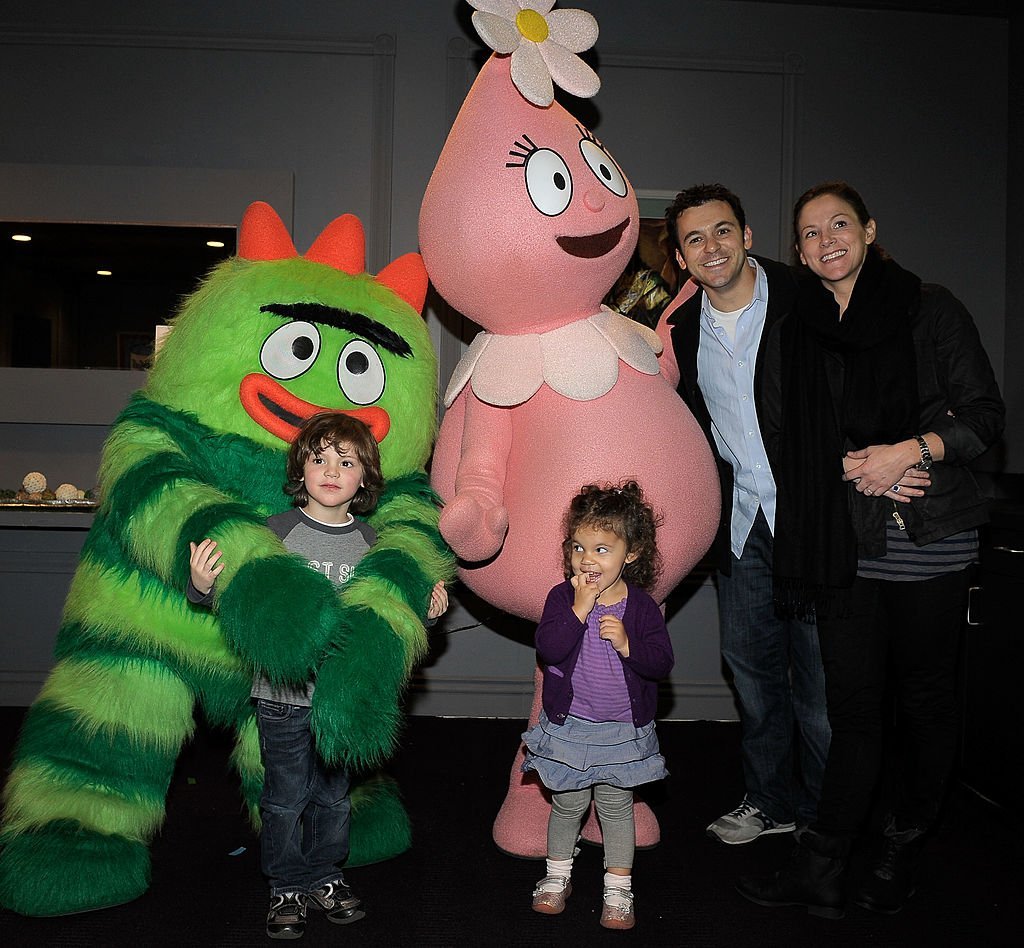 Fred Savage, his wife Jennifer Lynn Stone and children Oliver and Lily greet characters of YO GABBA GABBA! at Nokia L.A. LIVE on November 26, 2010 | Photo: GettyImages
When asked if his eldest son had already earned an Emmy Nomination, just like he did back then, a faux offended Savage replied:
"He's done nothing! I'm glad you brought that up because I look at him and I'm like 'I had fired three agents by the time I was your age.'"
"They've done nothing, Jimmy," Savage continued. And moved on to explain that the kids actually made some special appearances on his newest show, "What Just Happened??!"
Kimmel then joked, saying maybe that appearance would earn them an Emmy nomination, to which Savage replied:
"I hope so. I hope that gets them started because they're behind."
And that was not the end of the jokes. Savage continued saying how the kids were "wasting their time" at school, spending time with their friends, and learning how to read when "they could be in television."
FRED SAVAGE'S CAREER
Fred Savage started his career in the entertainment industry when he was 9-year-old, making commercials in his native Chicago before he landed his first role in television in the series "Morningstar/Eveningstar" in 1986.
What followed were a series of appearances both in film and television, including the series "The Twilight Zone," and the movies "The Boy Who Could Fly," "The Princess Bride," and "Vice Versa."
It was his performance in the last one that caught the attention of ABC producers in Los Angeles, who called him to audition for a role in "The Wonder Years."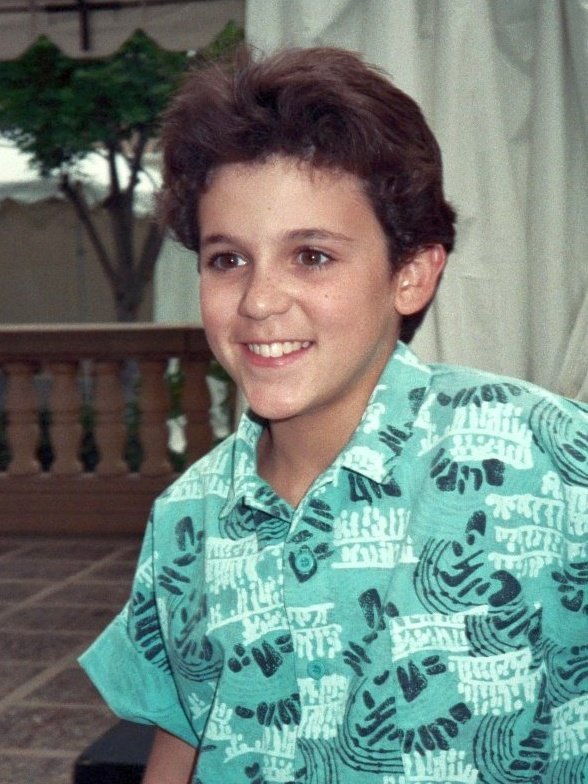 Fred Savage at rehearsal for the 41st Emmy Awards, 1989 | Photo: Wikimedia Commons Images
Savage was 11-year-old then, and he remembers strolling around LA with his dad and having shrimp for lunch before going into ABC to read the script in front of the whole network.
"I didn't really know I was testing for the network," Savage confessed to Esquire almost thirty years later. "I didn't know that was a big deal. I'm not gonna lie, my favorite part was going to eat with my dad and having shrimp."
Savage went on to play the role of Kevin Arnold throughout six seasons of the show, which ran from 1988 to 1993. He grew up in front of the cameras and even earned an Emmy Award nomination at age 12 for Outstanding Lead Actor in a Comedy Series.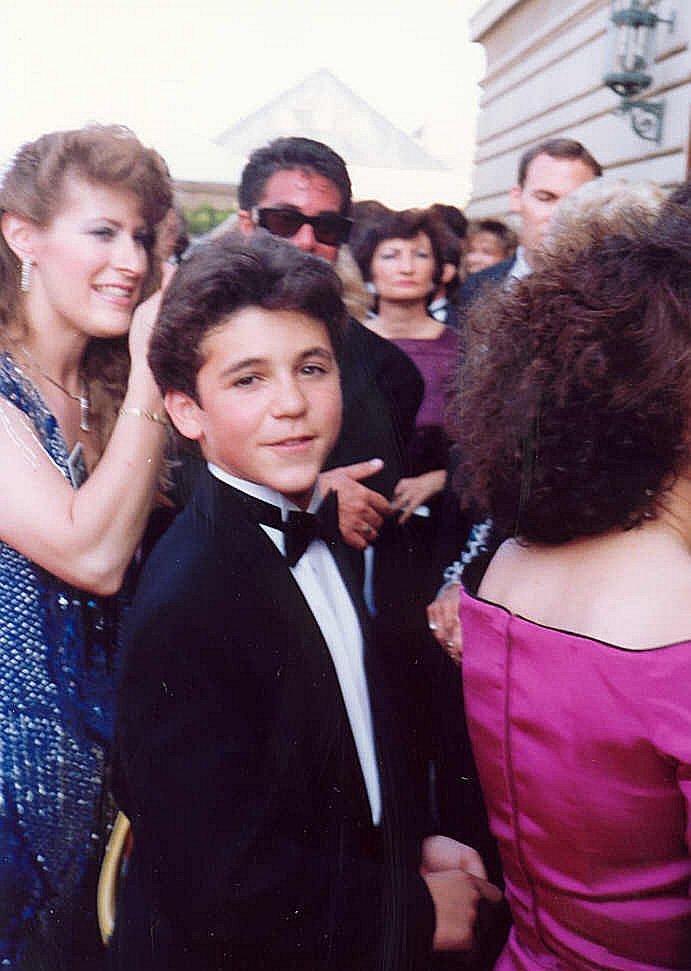 Fred Savage at the 43rd Emmy Awards, 1991 | Photo: Wikimedia Commons Images
LIFE AFTER THE SERIES
Right after the series ended, Savage went back to high school and then attended Standford University, where he explored his interest in directing and producing.
He starred in "Working" and got the chance to direct his first episode of a TV series in the show's last season.
Savage also appeared in other series like "Boy Meets World," where he also had the chance to direct, "Crumbs," and the film "Austin Powers in Goldmember," among other minor roles.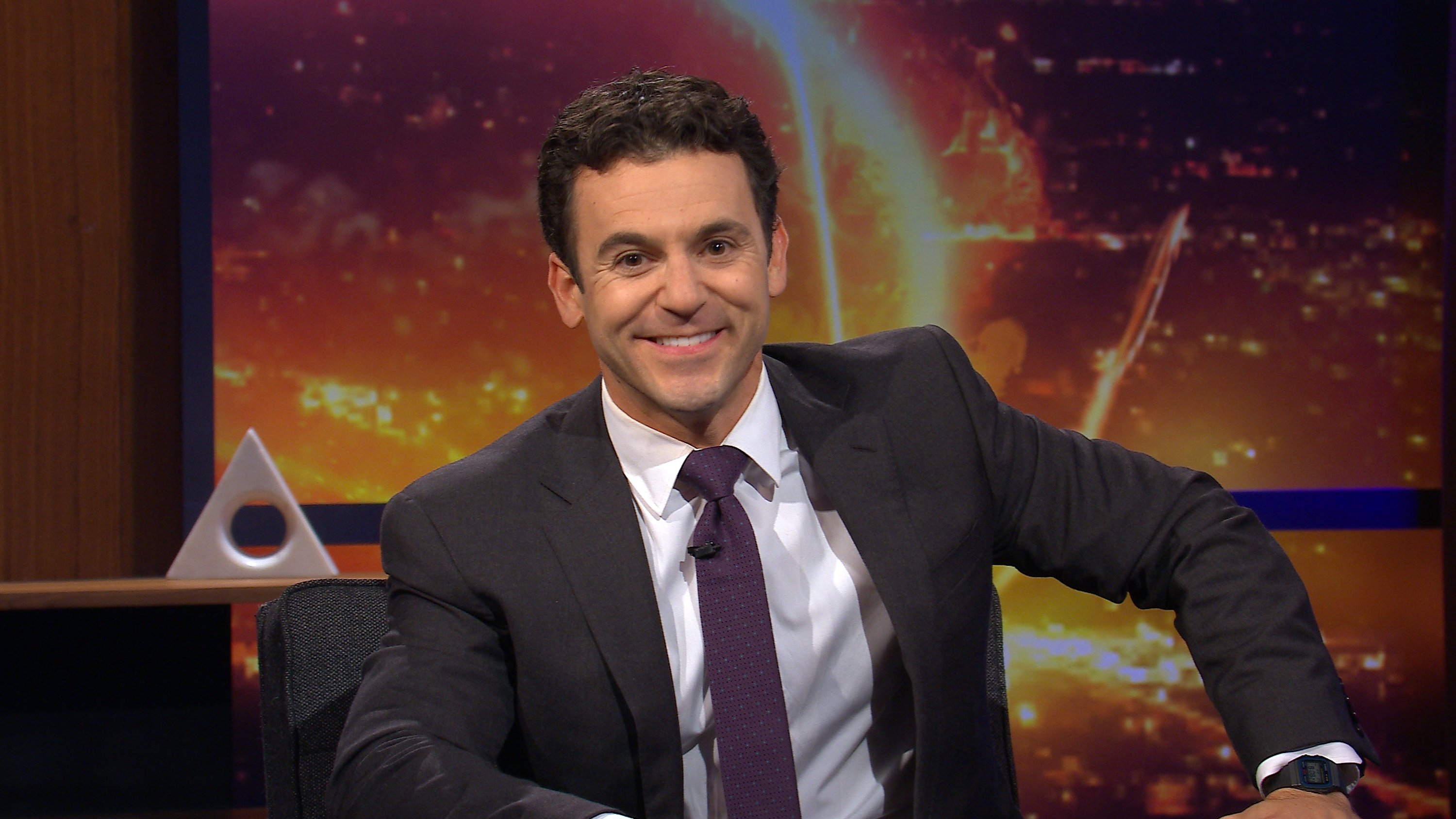 FOX's What Just Happened??! With Fred Savage - Season One, April 2019 | Photo: GettyImages
However, during the early 00's, Savage stayed mostly behind the cameras, directing and producing series for Nickelodeon and Disney, like "Drake & Josh," "Ned's Declassified," "That's So Raven," "Phil of the Future," and even "Hannah Montana" and "Wizards of Waverly Place."
Some of his most relevant work as a producer/director includes the shows "It's Always Sunny in Philadelphia," "Modern Family," "2 Broke Girls," and "Friends with Benefits."
His most recent show, "What Just Happened??!" blurs the line between real life and fiction with an innovative premise that Fox executives found brilliant, but that the audience didn't quite embrace—as ratings have shown.
"What Just Happened??!" it's an after-show for the series "The Flare," a sci-fi show based on TJ Whitford's book series "The Moon Is the Sun at Night." Except none of the last two exist.
The series mixes some elements of late-night shows and after-shows, and Savage is the host, although he plays a heightened version of his hyper self. The first season ended last September, and it doesn't seem like the series will get renewed.
Please fill in your e-mail so we can share with you our top stories!