Eddie Murphy's Ex-Wife Nicole Shares Adorable New Pics with Their Grandbaby Evie by the Ocean
Nicole Murphy's happiness knows no bounds after welcoming her granddaughter, Evie Isla Murphy, into the world! The former model took to Instagram to give her fans a glimpse of her time with the little one. 
Eddie Murphy's ex-wife, Nicole Murphy, is happy to be a grandma. Ever since her granddaughter, Evie Isla Murphy, was born, she cannot help but share cute pictures of her on Instagram. 
Recently, the doting grandma shared a brand new picture of Evie and herself on Instagram. Looks like the grandma-granddaughter duo spent some quality time together by the sea. 
A DOTING GRANDMA
Nicole is evidently smitten by her granddaughter. Evie makes an appearance on her Instagram every now and then and the moments they spend together make it pretty clear that Nicole enjoys being a grandma. 
Evie was born to Nicole and Eddie's son Miles Mitchell on July 2, 2019. She is the first child of Miles and his girlfriend, Carly Olivia. 
Just like Nicole, Eddie is a doting grandpa to his first granddaughter, too, but he is not a big fan of little responsibilities that come along with having a baby. In an interview with "Extra TV," the star once admitted that he isn't a big fan of changing diapers. 
"You know, I'm not a good... I don't change diapers… 'cause I would be horrible at it and that's not fair to the child."
EDDIE IS A FAMILY GUY
However, it would be hard to believe that Eddie doesn't have a way around kids. After all, he is a father to his 10 kids and his youngest child and his granddaughter are only months apart in age. 
The comedian shares five kids with his ex-wife Nicole, a son from his previous relationship with Tamara Hood Johnson, a son with  Paulette McNeely, a daughter with Melanie Brown, and a son and a daughter with his fianceé, Paige Butcher. 
In an appearance on "The Ellen DeGeneres Show," Eddie talked about how people generally react when they find out that he is a father-of-ten. 
"t's funny the reaction the audience gives. Men kind of look at me like, 'He's crazy. How much did that [explitive] cost?'"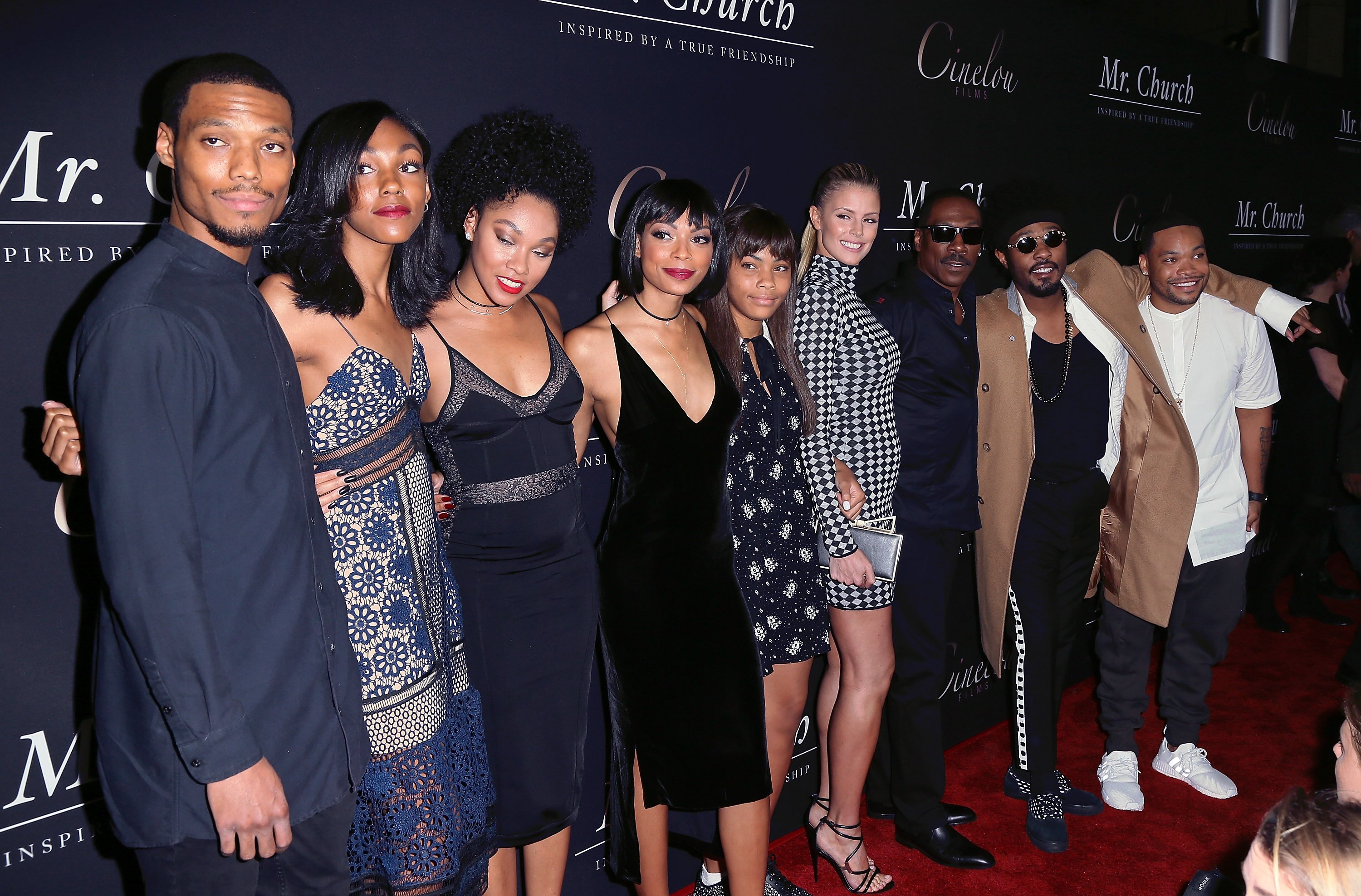 EDDIE LOVES HIS FAMILY
As for how the ladies react to the fact, Murphy said that they don't react do badly. In fact, they find it kind of sexy. According to the star, he is okay being the father to his big brood. 
Eddie's oldest child, Bria, is 30, while his youngest child, Max, is one-year-old. Eddie also confessed that he is happy about having a grandchild and agreed that he likes having a big family and lots of kids.