Duane 'Dog' Chapman Says His Family Is Doing Good after TV Proposal to Moon Angell
Duane Chapman shared an update on the family dynamics after drama-filled weeks with a fake wedding proposal, an arrest, and his friend Moon Angell moving out.
In the wake of Duane's daughter Lyssa getting arrested in Hawaii, his friend Moon moving out of his house, and an emotional post to his late wife, Beth Chapman, the bounty hunter said the family is doing "good."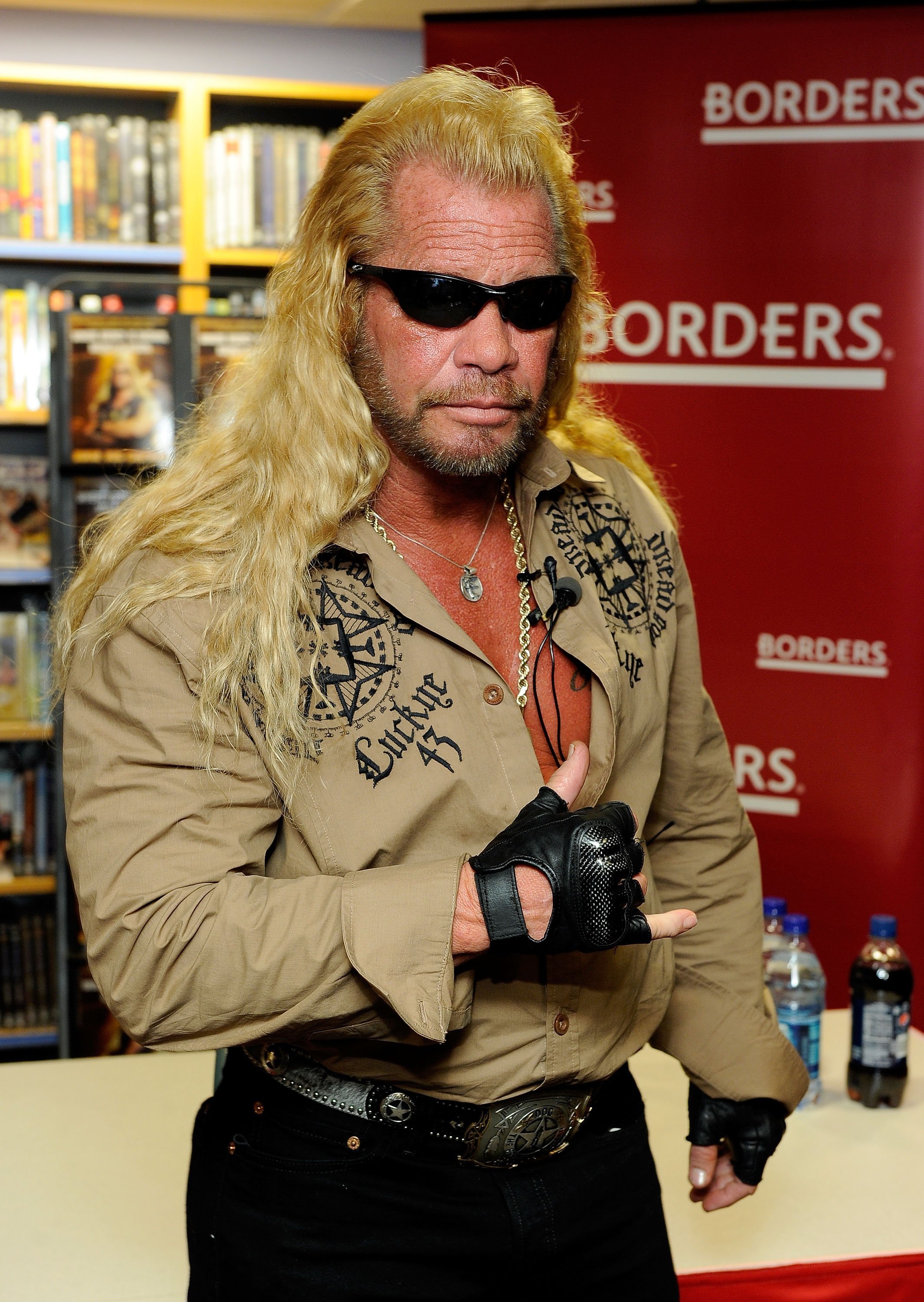 When TMZ caught up with Duane at the BOA Steakhouse in Wedo on Monday, he noted that the relationship between him and his daughter Lyssa is on solid ground despite the friction, as he said:
"We're good, she's one of my crazy daughters. It's just how families do, right!"
However, Duane also noted that the situation with Moon is not the only thing that caused drama between him and Lyssa, as he added:
"It wasn't just that, but we squabble. Like I said we're a normal family right, and they're all nuts."
Moon moving out of Duane's home came after their temporary agreement for her to help after Beth's passing had run its course. 
The outlet reported that Duane and Moon sat down for a long chat, during which he explained his readiness to move on while thanking her for the help she gave him during his time of need.
Beth's death left a hole in Duane's life, and Moon initially moved in to help organize himself and the house. Her move also comes shortly after the fake wedding proposal.
Earlier this month, Moon and Beth appeared on the "Dr. Oz" show, during which they discussed the nature of their relationship. 
However, in an attempt to show everyone that his relationship with Moon is only platonic, he fake proposed to prove a point. 
In hindsight, Duane feels bad that he "embarrassed" Moon in that way, and said afterward that she still works for him and handles his finances. 
But the bounty hunter also admitted that even though he never loved, and will never love anyone as he did Beth, he looked for a similar connection after her passing.
Quick to put a stop to that, Moon is the one who told Duane to "stop looking," because there is "no woman alive" who can love him like Beth.
Last year, during the final episode of last season's "Dog's Most Wanted," Duane Chapman admitted that he couldn't go to the hospital when Beth passed away.
Reportedly home at the time of her death, Beth's doctors notified Duane through a phone call about her condition.