Queen Elizabeth & Sarah Ferguson Pay Tribute to Prince Andrew on His 60th Birthday Amid His Scandal
In honor of Prince Andrew's 60th birthday, Queen Elizabeth and Sarah Ferguson publically paid tribute to him as they both took to social media to send him birthday wishes.
Prince Andrew might be getting the cold shoulder after his public fallout following his failed interview with BBC in defending his friendship with convicted sex offender Jeffery Epstein. However, his mother, Queen Elizabeth, was not deterred by his recent backlash. In a birthday message for him, she wrote:
"On this day in 1960, Prince Andrew was born at Buckingham Palace, the first child born to a reigning monarch for 103 years. Happy Birthday to The Duke of York."
In her birthday tribute, the Queen shared a vintage black and white photo of Andrew smiling while sitting on her lap.
In the second photo, she shared a more recent portrait of him looking less bubbly than his early years but more stoic and regal in a suit and tie.
Days after Andrew announced that he would be stepping down from his royal duties and patronages for the foreseeable future, he was pictured horseback riding with the Queen.
According to PEOPLE, the outing was strategically done to show the public that she stands by him despite him being publically disgraced.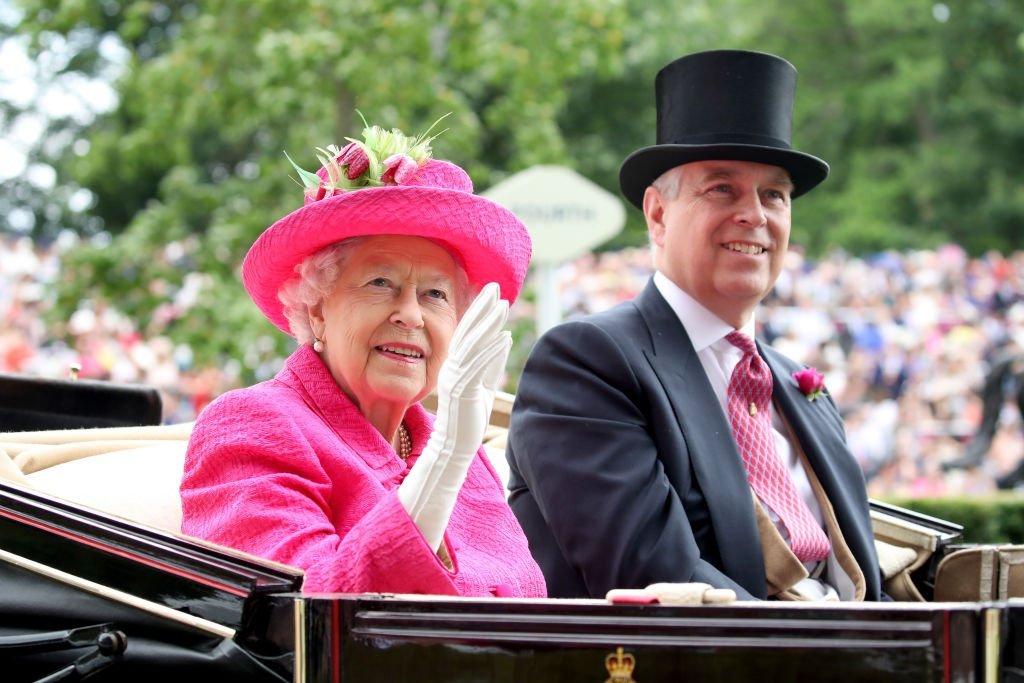 In light of the negative comments on the post by the Queen, his birthday message appears to be the sign of her ongoing solidarity with her son. Not to be outdone by her former mother-in-law, Sarah Ferguson also shared a birthday message.
Despite their divorce in 1992, Andrew and Sarah have managed to maintain a very strong friendship and admirable co-parenting relationship.
Sarah posted a recent black and white photo of her ex-husband sitting on a couch with two Norfolk terriers. In her caption, she simply said, "Happy 60th Birthday to Andrew."
The couple's daughter, Princess Eugenie, also sent Andrew a birthday tribute with a picture from her childhood, which showed Andrew standing by her side as she rode on a pony.
Andrew's eldest daughter, Princess Beatrice, has not made her birthday wishes public yet. She has also been keeping a low-profile while she prepares for her upcoming nuptials with Edoardo Mapelli Mozzi. 
Amid her father's public backlash, she was forced to change her wedding date twice and plan a smaller affair compared to the normal grand royal wedding. Trying to avoid media attention, Andrew was also noticeably absent from her engagement party.