Donnie Wahlberg from 'Blue Bloods' Shows His Resemblance to Father & Siblings in a Throwback Photo
Donnie Wahlberg shared a throwback picture last week showing himself, father, and three brothers, and the resemblance is almost unbelievable.
Donald Edmond Wahlberg Jr, famous for his role as "Danny Reagan" in CBS' "Blue Bloods" is the eighth of nine children. The 50-year-old also has three half-siblings from his father's first marriage.
The Boston Celtics' fan is not the only actor in the family. His only younger brother, Mark Wahlberg, is famous for starring in major television hits, including "Instant Family."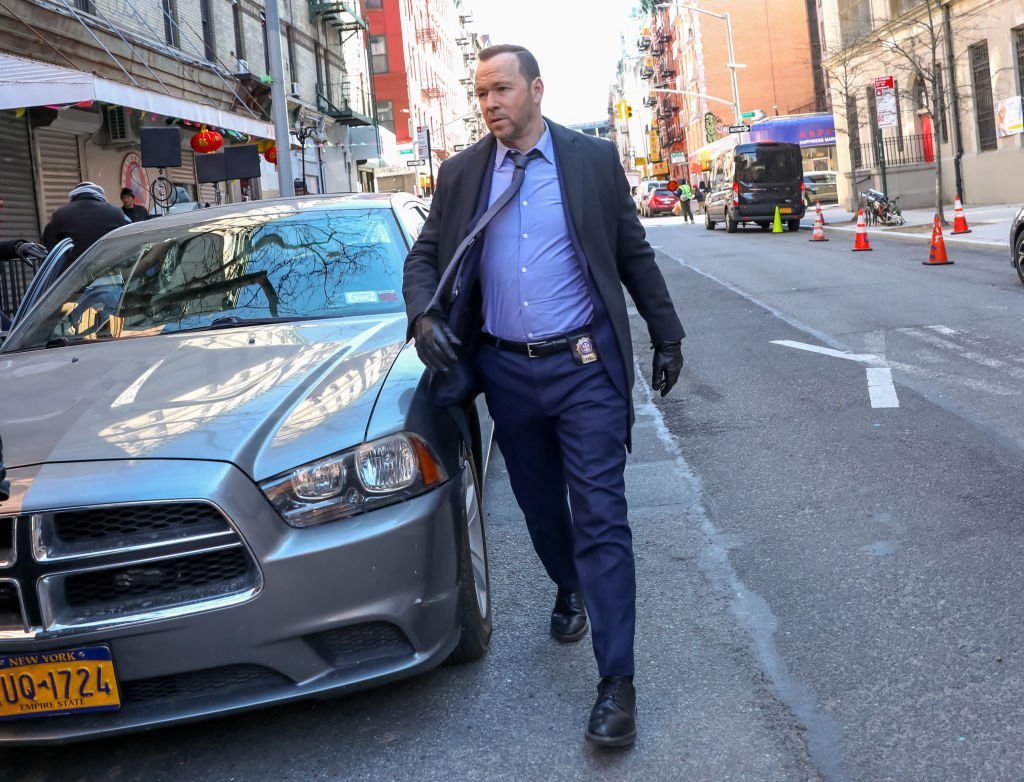 The "Rock This Boat: New Kids On The Block" reality tv show star shared a throwback picture of himself, father, and brothers last week on Instagram. The internet could not get enough of the striking resemblance between them.
In the Instagram post, the "Boston's Finest" producer was spotting a red face cap as he posed with members of his family. The post read:
"Right to left: Daddy O, D-Dub, Monk D, J-Wally and Chef Paul — AKA — Donnie Sr, Donnie Jr, Mark, Jim, and Paul. #Wahlberg #Familia ❤️??☘️#Dorchester #BostonBoys #BackInTheDay"
Despite the clues in the Instagram post, it is easy to mistake one brother for the other. The two youngest brothers, Donnie and Mark, looked so alike it is hard to conceive there was ever any rivalry between them.
However, there has always been sibling rivalry between the two brothers, who are also movie stars. The competition is about something more profound than money.
Alcoholism threatened to destroy the family from within. 
The Wahlberg brothers who rose from humble beginnings have always fought over who they perceived their mother loves the most with Donnie winning most of the time.
While Mark will sometimes admit he isn't sure if he is his mother's favorite, Donnie has always claimed that spot for himself. In an interview with ET in 2006, the songwriter declared:
"I'm the favorite."
The Wahlberg family had it tough while growing up. At some point, they could only survive by scraping food stamps and eating leftover food.
The family was so poor that they could not afford proper healthcare. While poverty was hitting them on the outside, alcoholism threatened to destroy the family from within. 
Thankfully, the Emmy-nominated actor was able to pull himself from his beginnings to reach for the stars. The actor once described himself as a roughneck kid who was probably headed for jail.
Together, Donnie, Paul, and Mark (featured in the throwback picture) started their first Wahlburgers and then expanded to another location. Today, the brothers are multimillionaires.