Vanessa Bryant Couldn't Hold Back Tears during Emotional Tribute at Kobe and Gianna's Public Memorial
Vanessa Bryant broke down in tears in an emotional tribute for her husband, Kobe Bryant, and their daughter Gianna Bryant's during their celebration of life at the Staples Center.
Vanessa Bryant made her first public appearance since losing her husband, Kobe Bryant and their daughter, Gianna Bryant, in a helicopter crash in Calabasas on January 26.
She started her speech by thanking everyone from around the world for their outpour of support for her family and said it was "uplifting."
WATCH NOW: Kobe Bryant's wife, Vanessa, speaks publicly for the first time at the memorial for her husband and daughter https://t.co/uX9ZqmKS5v pic.twitter.com/SmYwxuBiot

— CBS News (@CBSNews) February 24, 2020
Looking visibly emotional, Vanessa appeared chocked up and fought back the tears as she started the eulogies by talking about her "baby girl," Gianna, she said:
"Kobe always said she was me, she had my fire, my personality and sarcasm, but she was tender and loving on the inside. She had the best laugh. It was infectious, it was pure and genuine."
Vanessa and Kobe were high school sweethearts and had been married for 19 years and had four daughters together. In sharing his eulogy she called him her "soulmate," Vanessa revealed:
"Kobe loved me more than I could ever express or put into words. We loved each other with our whole beings, two perfectly imperfect people making a beautiful family and raising our sweet and amazing girls."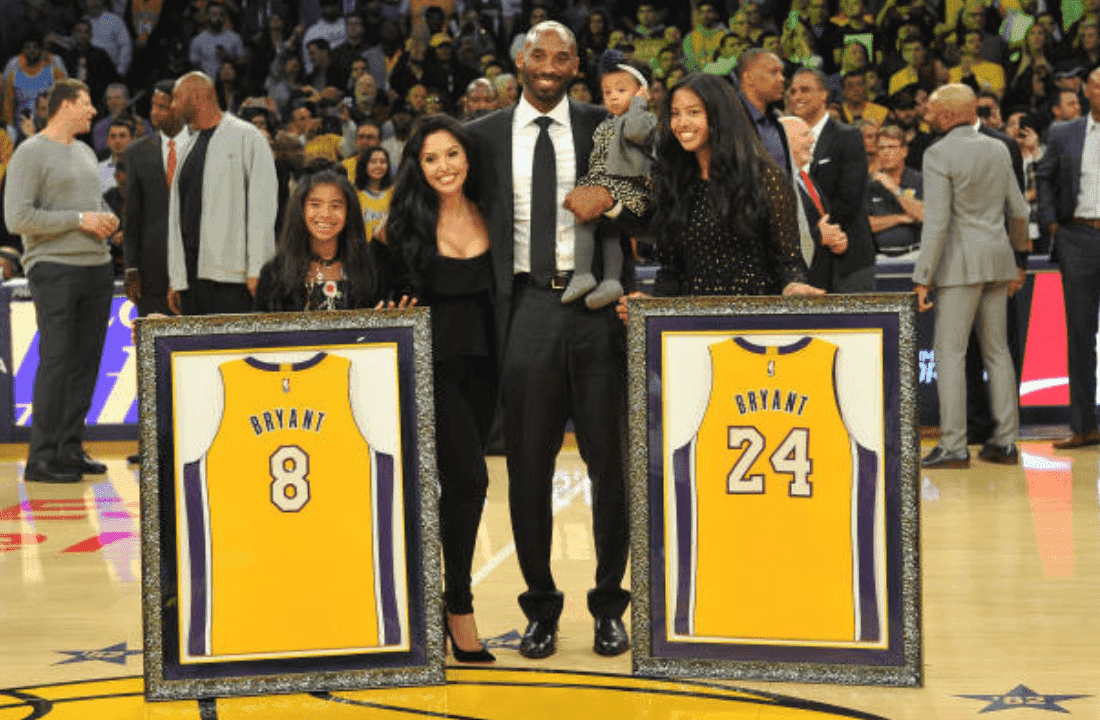 Vanessa
 admitted that she misses Gianna and Kobe every day. She is sad that she will never be able to share certain milestones with her daughter, like teaching her how to drive or watching her walk down the aisle.
She mentioned her other daughters, saying Kobe spent his night watching movies with their eldest Natalia. His dedication as a father is something Vanessa said she would miss because their toddlers Capri and Bianka will never have the same bond.