Khloé Kardashian Shares Outdoor Video of Daughter True, 1, Jumping on Trampoline with Her Two Furry Toys
"Keeping Up With The Kardashians" star, Khloe Kardashian shared sweet moments from her daughter, True Thompson's playtime with two furry toys, while jumping on trampoline.
The adorable video showed the beautiful tot having fun as she played with a set of pink toy trolls while bouncing on a grounded trampoline.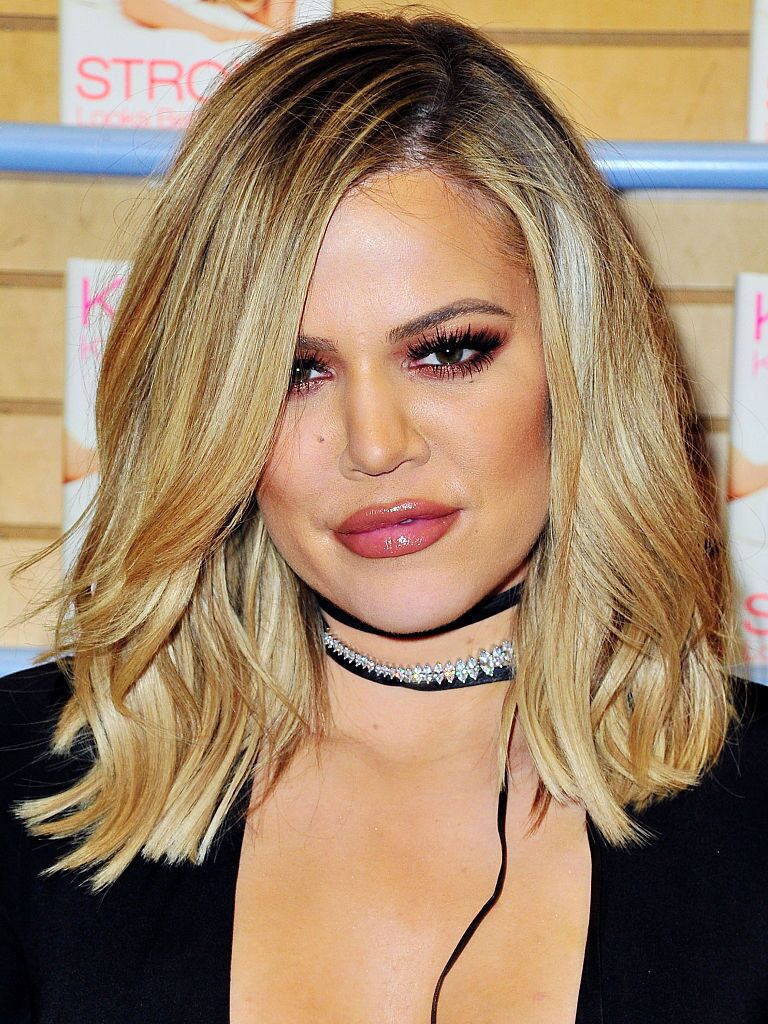 Following the fun clip was a video of the toddler hanging from a swing, with her stuffed dolls secured on a second swing. Khloe also shared a video of True, dressed in her night-wear, as she sweetly tucked her smiling trolls into a sleeping cot.
In another slide, the 22-month-old looked ready to bake herself some bedtime snacks as she got busy with her cooking set. The post was captioned:
"True playing with her toys."
A video of the young diva hit the internet earlier, showing the little one and her mom going about their usual morning routine.
However, there was nothing "usual" about the routine, which showed the tot dancing to Justin Timberlake's "Can't Stop The Feeling," alongside her mom, with her dolls insight.
The single mom divulged that she tried hard not to expose her child to abundant energy.
The mother of one revealed that the dance session had become part of their morning routine, with the same songs and dance partner, and undoubtedly, the toddler enjoys every bit of it.
Although the co-parenting True, with her basketball star dat, Tristan, got off on a wrong footing last year,  Khloe is willing to let go of all the toxicity, choosing happiness instead. She shared:
"I am choosing to only take with me the happiest of times! True, you are my entire heart! My happy place! My forever and always! I love you."
Earlier this week, the mother of one opened up about co-parenting with her ex and how she has managed that without stealing away her daughter's happiness.
The single mom divulged that she tried hard not to expose her child to abundant energy, which included her differences with Tristan. 
The television personality went on to refer to Tristan Thompson, whom she has since forgiven and welcomed back into her daughter's life as, "a great dad."
Protecting True from her parent's issues was the entrepreneur's way of letting the youngster have the same experience she did as a child with her divorced parents, and so far, she's done an excellent job at it.