Chrissy Teigen Shares Funny Video of 3-Year-Old Daughter Luna Getting Her First Haircut
Chrissy Teigen is a proud mother as she takes to social media to post a funny video of her 3-year-old daughter, Luna, getting her first haircut.
American model Chrissy Teigen recently took to her Instagram story to post a short video clip of her first child getting her first trimming.
The video featured little Luna seated patiently while famous stylist Jen Atkin went to work on her ringlets curls. The 3-year-old toddler seemed to be enjoying the moment as she could be seen with her cute mouth stretched wide in a smile.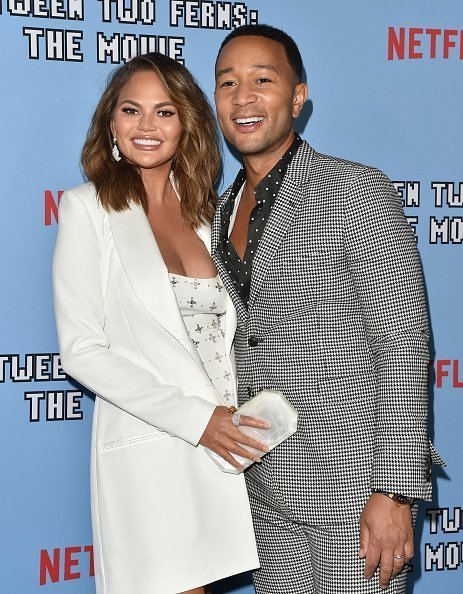 When she was done, Chrissy handed the beaming child a five-dollar bill to pay for the service she received. 
"Luna, do you have Apple Pay?" Chrissy asked the satisfied Luna, who shyly replied that she didn't. Atkin chipped in then, asking if she had an apple instead. "I'll take one apple," the famous stylist joked.
She often felt down because she used to think her daughter loved her husband, John, more than she loved her.
On February 20, the 34-year-old mother opened up to Today Parents about what she often gets criticized for as a parent. She said,
"Any time I post a picture of them holding ribs or eating sausage, I get a lot of criticism. Vegans and vegetarians are mad and feel that we're forcing meat upon them."
Teigen also added that she also received backlash for other things like not making sure her kids had their seatbelts on in the car and leaving the TV on a lot. She says this will remain the same because both she and John enjoy watching Television.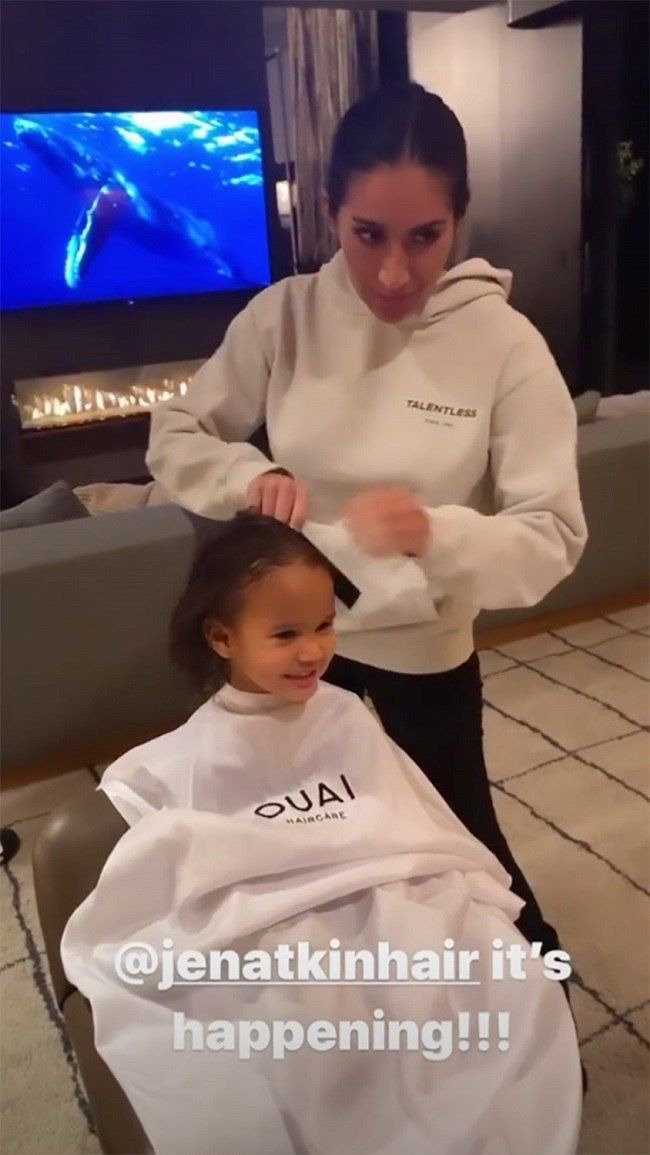 Though she often brushes the critiques off, the talented cookbook author shared that she always worries about what a hater might say to her concerning her method of parenting.
Aside from the criticism she receives from others, Chrissy also spoke about how much she expects from herself as a parent.
According to her, she often felt down because she used to think her daughter loved her husband, John, more than she loved her. Now, whenever her son, Miles, pulls away from her, she doesn't feel as bad because she knows she and Miles will get there too.
Miles is Chrissy's second child with John Legend. He was born on May 16, 2018, and his resemblance to his dad is uncanny.
Teigen married singer John Legend on September 14, 2013, in Como, Italy. Legend proposed to Teigen in December 2011, after four years of dating.