Future Shares Sultry Photo of Steve Harvey's Daughter Lori in Blue Swimsuit & Fans Weigh In
Rapper Future showed how proud he is of his girlfriend, Lori Harvey, after posting a sexy picture of her wearing a blue swimsuit, after which many of his fans reacted. 
The picture shared by Future showed Lori lying down on the shore of a beach, and behind her was the beautiful clear blue waters of the sea. Ahead of her was a beautiful landscape, with the hills and forests in full view. 
The picture also showed Lori's gorgeous features, including her curvaceous backside, which she flaunted, and which Future was also proud to share with his fans.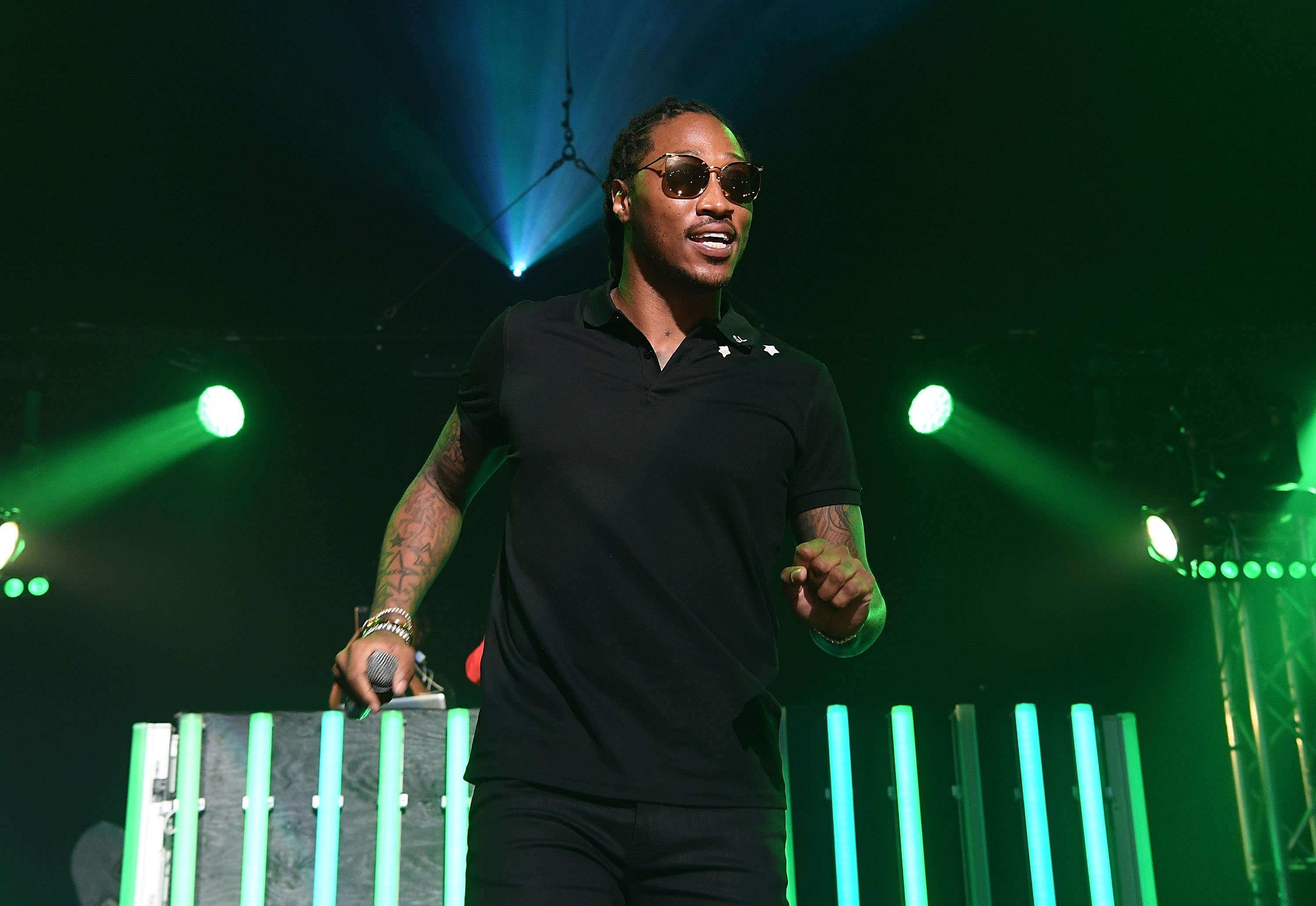 In the caption to his post, Future stated his pride in Lori, writing, "Proud of u. #lifeisgood." Over 860,000 people liked the post, while there have been almost 9,000 comments on it. 
Some of those who commented couldn't help but imagine the thoughts of Lori's father, famous comedian and television show host Steve Harvey, when he sees the post by Future. One fan wrote:
"Imagine this is the first thing Steve sees when he opens up IG."
Another fan had words of advice for the rap star, by asking him to spend his pride and energy on taking care of his kids. Future is father to as many as six children from six different women. 
The rapper is also facing paternity suits from two women claiming he is the father to their children. A third fan commented by referring to Future's ex, Ciara, saying, "Ciara could never."
The comedian told The HollywoodFix, on January 8, that he didn't know anything about Lori's relationship with Future.
Another fan of the rapper couldn't understand what the "Life is Good" crooner was proud of, and said, "Proud of her?! Proud of u! What she do." Another fan opined that Future needed his heart to be broken again. 
Another of Future's followers, who claimed to have never seen him display so much affection before, said:
"Man you must be IN LOVE! Never witness you post anyone you were involved with."
Lori Harvey and Future's relationship has been a trending topic on social media after some of the rapper's posts seemed to show that there was something between them. 
Future also attended Lori's January birthday bash in Jamaica, while she shared a video of the rapper kissing her on the cheek. A recent post from her also showed her dancing to the remix of Future's "Life is Good."
Lori was dancing to a lyric in the song, where Future said, "And she calls me daddy cause my money long like Stevie." Since their relationship became the talk of the internet, many wanted to know the reaction of Steve Harvey to all of these. 
The comedian told The HollywoodFix, on January 8, that he didn't know anything about Lori's relationship with Future when asked about how he felt about the relationship, and whether he approved of the rapper.