Trevor Noah's Rise to Stardom from Virtually Unkown Comedian to Host of 'The Daily Show'
Trevor Noah is better known as the host of the satirical talk show "The Daily Show," but while he was virtually unknown in the U.S before taking the job, Noah was already a superstar in South Africa.
When Trevor Noah was announced as the replacement of Jon Stewart—who hosted "The Daily Show" for 14 years—people were equally surprised and disappointed by Comedy Central's choice.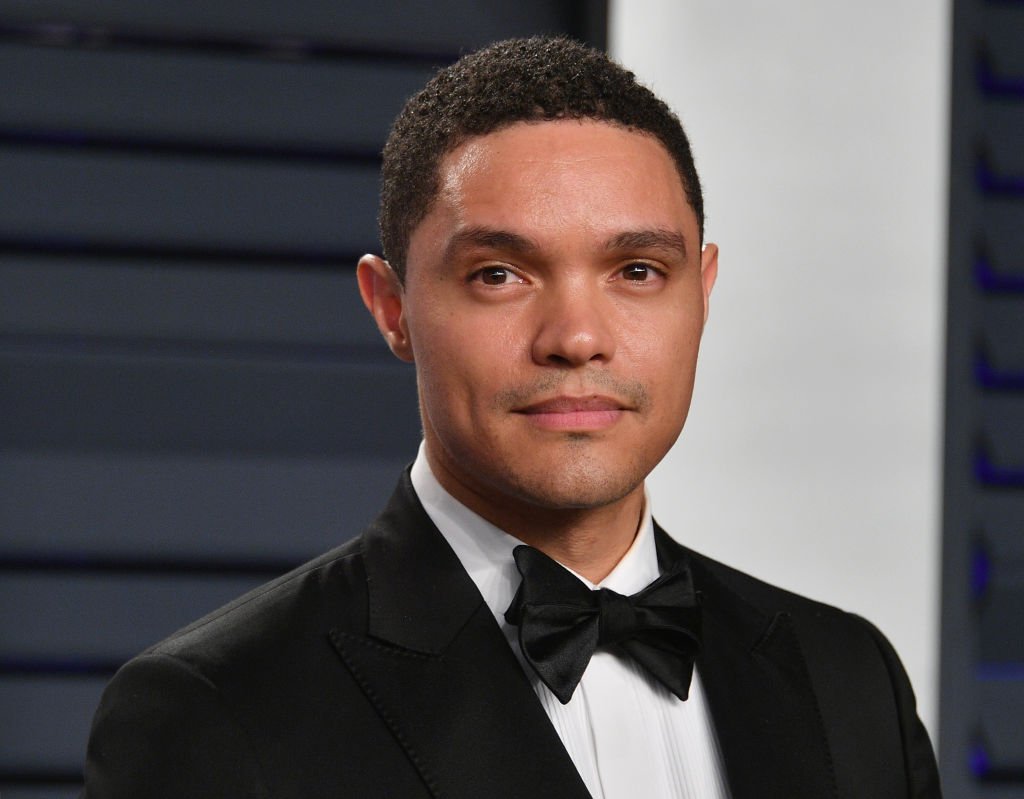 Although Noah had made some guest appearances on the show as an international correspondent, many people didn't know who he was or what he did in the entertainment industry. That is because he built his career in another country.
A LOOK BACK INTO HIS LIFE
Trevor Noah was born in Johannesburg, South Africa, in 1984 to a black mother and a European white father.
At the time of his birth, Noah's parents' relationship was illegal under the apartheid legislation, an institutionalized racial segregation system that was established in South Africa until the early '90s.
For loyal fans of the show and Stewart's satirical style, having a near-stranger take over the hosting duties of one of the most viewed shows in television was not a smart choice.
Because of that, his mother was often penalized and jailed by the local authorities, and Noah wasn't allowed to call his father "daddy" if they were out in public.
His mother and grandmother raised Noah in Soweto, and because of the political tension, he didn't see his father that much while growing up. Still, being in apartheid shaped his vision of the world with a focus on race and the injustices committed in its name.
But Noah built a career based on jokes about that experience, and his lack of anger has ruffled some feathers along the way, as he explained in an interview with The Guardian:
"When I first came to the UK to do comedy, there was one reviewer who said: 'Oh well, clearly apartheid was a hoot, according to Trevor Noah.' No, no, not at all. But you can't tell me how angry to be about my life."
"I find that very strange," he continued, "that people have an idea about how you should react to your own environment."
At home, his mother had one established rule: to process life through love and other positive emotions.
NOAH'S CAREER JOURNEY
Noah made his debut on TV in the South African soap opera "Isidingo" in 2002. Then, he went on to host a radio show called "Noah's Ark" in a youth radio station.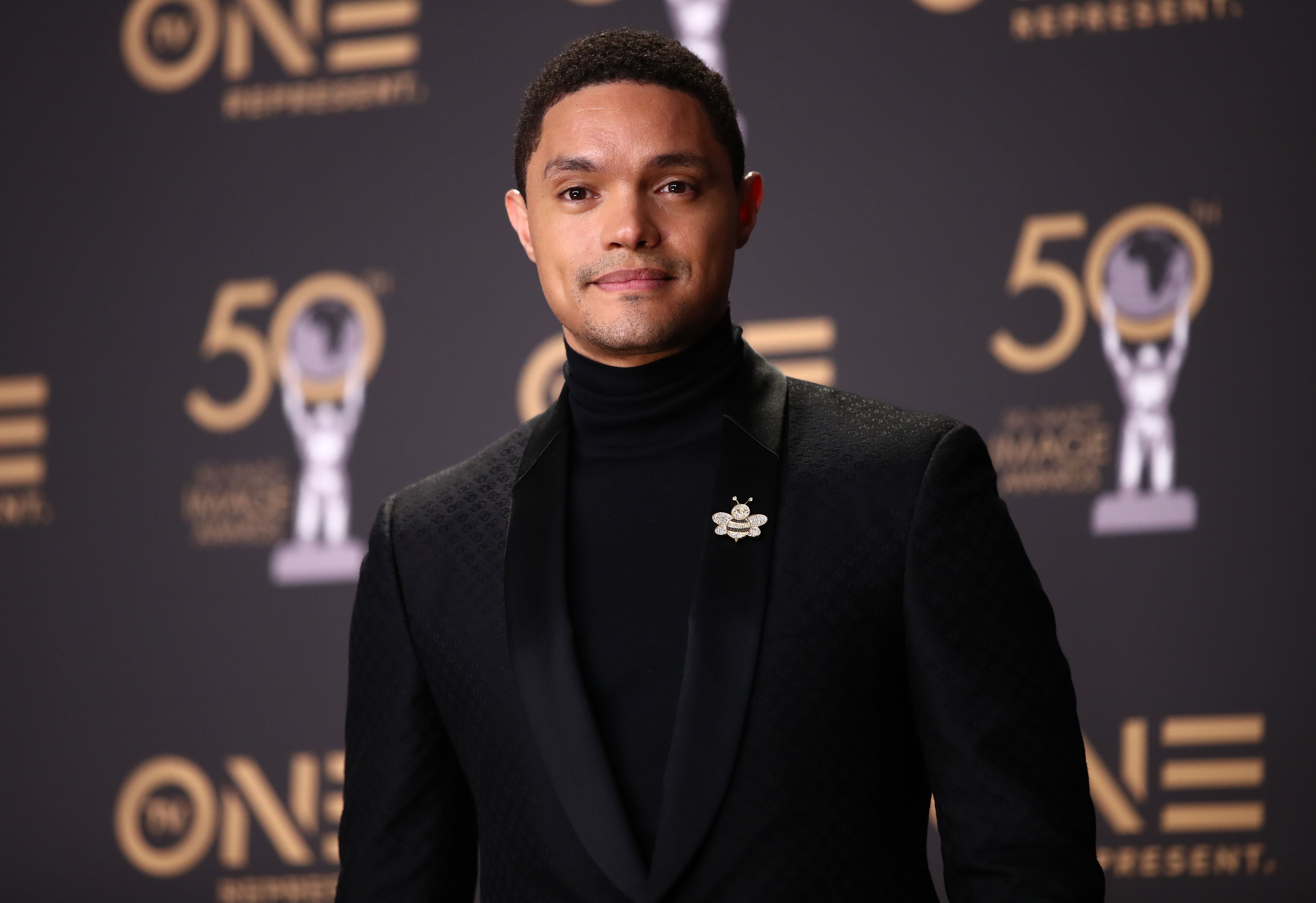 For the now 36-year-old, his goal back then was to be able to buy food whenever he wanted, and he was making a living out of DJing at local parties and selling CDs. Then, on a night out at a bar, his cousin interrupted a comedian who was doing a poor job, and Noah was dared to do better.
He hoped on the stage and, after a few jokes and funny stories from his life, he had the audience in his pocket and a new goal to pursue.
Soon after, Noah became a full-time comedian. He started performing at small clubs and climbed his way up to television, where he became a familiar face hosting some game shows, educational programs, and dancing as a contestant of "Strictly Come Dancing."
MOVE TO THE U.S
In 2010, he hosted his own late-night show, "Tonight with Trevor Noah," and after it, the show was canceled in 2011, he relocated to the U.S.
In 2012, he became the first South African comedian to be featured on "The Tonight Show" with Jimmy Fallon, and he repeated the same feat the next year on the "Late Show" with David Letterman.
Then, in December 2014, Noah became an international correspondent on "The Daily Show," then hosted by Jon Stewart. He appeared only three times on the show before it was announced in March 2015 that he would become the new host of the show.
"THE DAILY SHOW"
For loyal fans of the show and Stewart's satirical style, having a near-stranger take over the hosting duties of one of the most viewed shows in television was not a smart choice.
However, according to Comedy Central President, Michele Ganeless, Trevor Noah was exceptional for the role because "he thinks on his feet. He's a true student of the human condition; he's a citizen of the world; his comedy is very layered, and he's a very quick study."
Within hours of the announcement, as people grew curious about Noah, some of his old tweets were unearthed and created controversy because it painted him as anti-Semitic, and misogynist.
Noah responded to the critics by tweeting:
To reduce my views to a handful of jokes that didn't land is not a true reflection of my character, nor my evolution as a comedian.

— Trevor Noah (@Trevornoah) March 31, 2015
For Noah, accepting the job was not an easy decision, and he was well-aware of the big shows he was going to fill. Still, he didn't want fear to ruin the opportunity of a lifetime, so he dove in.
"If you don't have doubts about a challenge like that, you're extremely arrogant or extremely stupid, I would think," he told Harvard Business Review magazine. "But if I'd let my doubts stop me from exploring the best opportunities, I wouldn't have gotten to where I have in my life."
Besides, Noah said, having Stewart's endorsement didn't hurt. "With him in my corner, I was ready to see what would happen," he added.