Melania Trump, Known as Fashion Icon Today, Wore Handmade Clothes as a Teen
Before she became a high fashion model, Melania Trump wore homemade clothes.
The First Lady of the United States Melania Trump is a fashion icon, always perfectly turned out in the most prestigious haute couture labels.
But when she was a child in Slovenia, Melania wore clothes that her mother made for her after work.
Melania started modeling for the factory in which her mother worked at the age of 5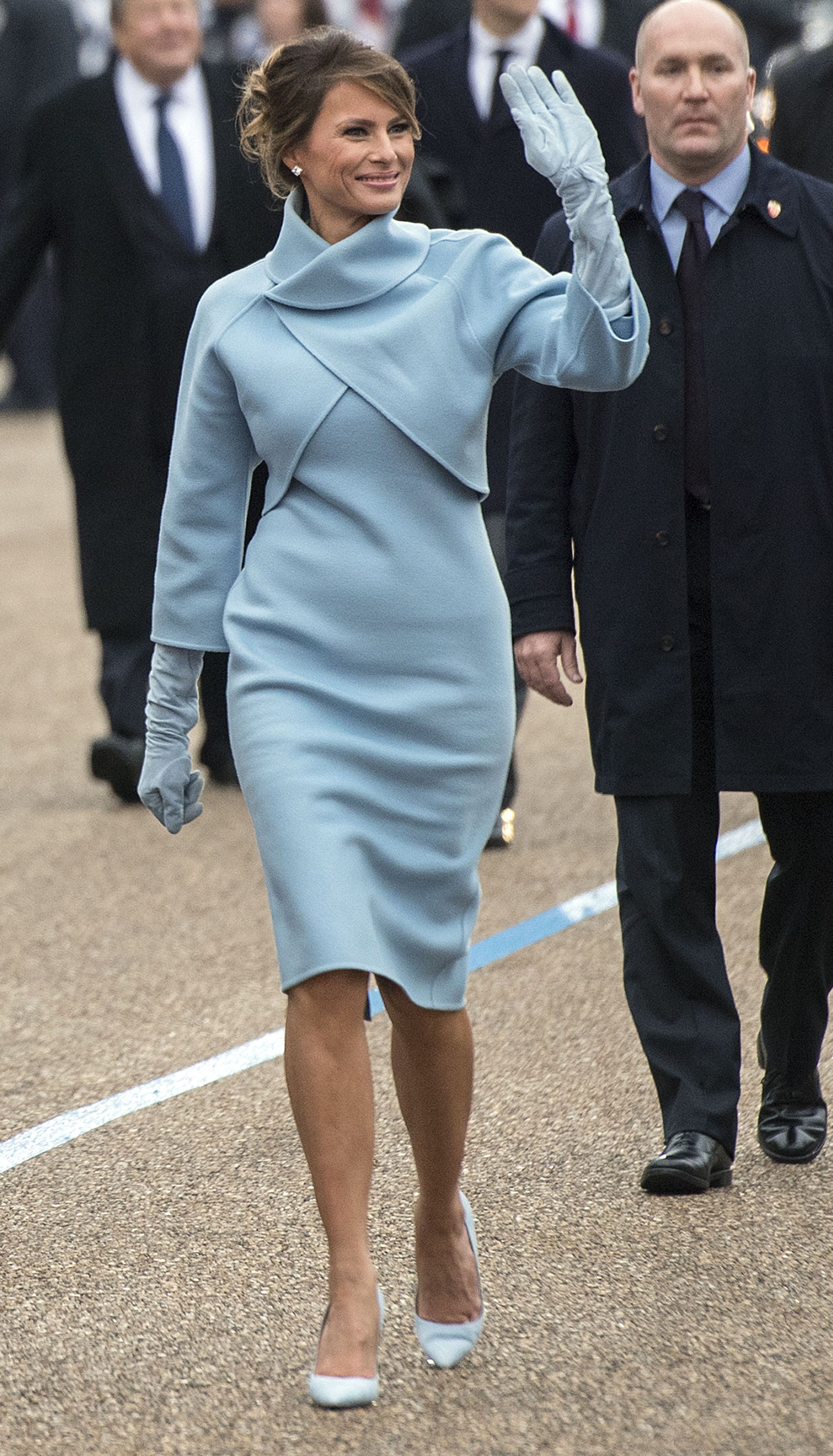 THE FASHION PLATE FIRST LADY
Melania had been a successful international fashion model before she met and married real estate billionaire Donal Trump.
When he ran for President in 2016 and subsequently won, Melania brought all her first-hand knowledge as a high fashion model to her image as First Lady and was soon considered one of the best -dressed women in the world.
CHILDHOOD IN SLOVENIA
Melania was born in Soviet-ruled Slovenia - then Yugoslavia - in a modest family. Her father, Viktor, was an automobile parts salesman, and her mother,  Amalija, had worked as a red onion picker in her native village, Raka.
 Amalija became a patternmaker in Sevnica, working for a children's wear factory. Since money was short, and clothes were expensive, after work,  Amalija would cut and sew clothes for her two daughters, Melania and Ines.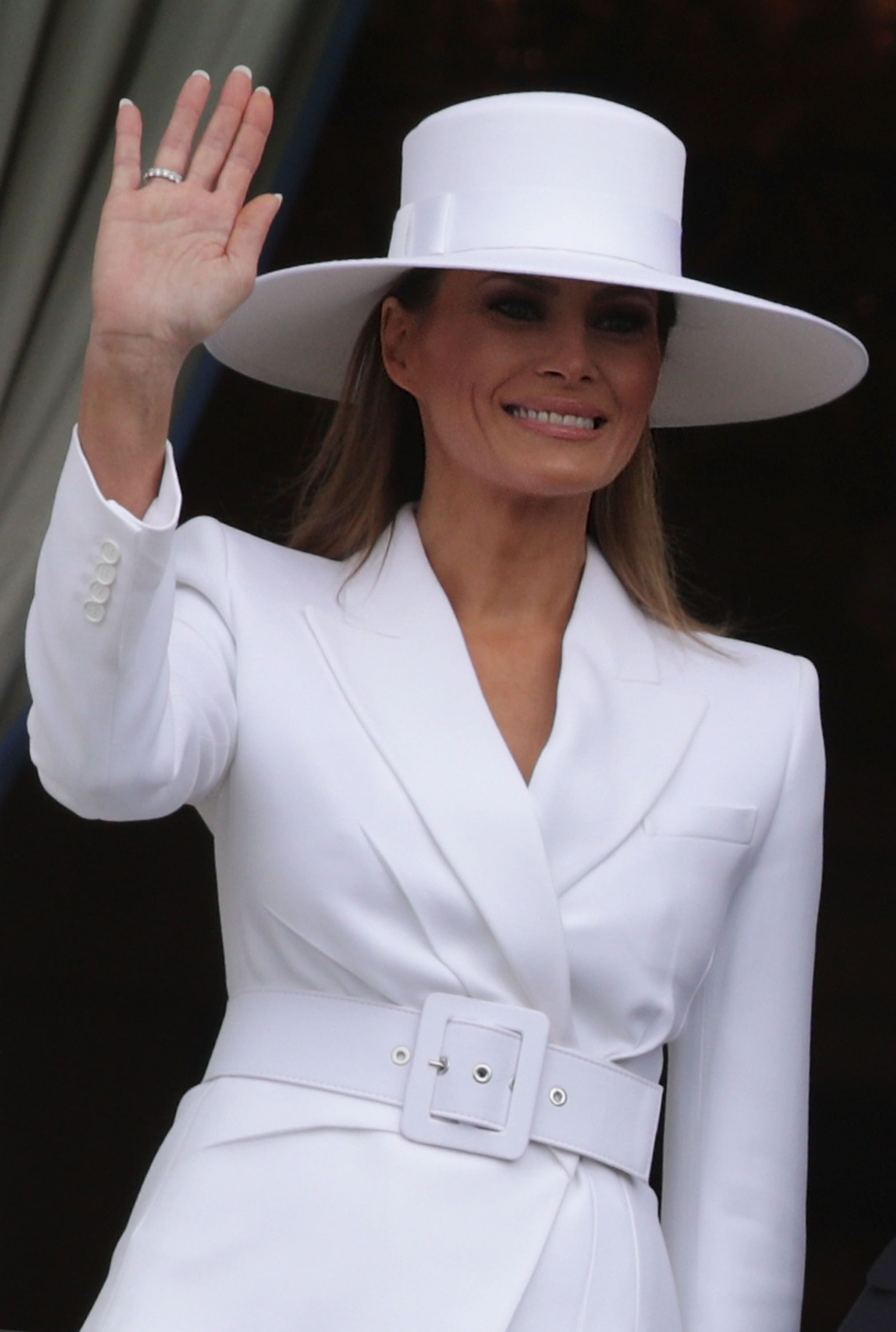 MELANIA TRUMPS BREAK INTO FASHION
Melania started modeling for the factory in which her mother worked at the age of 5, along with the children of other factory workers. The factory would put on fashion shows to showcase their clothes, and little Melania loved it.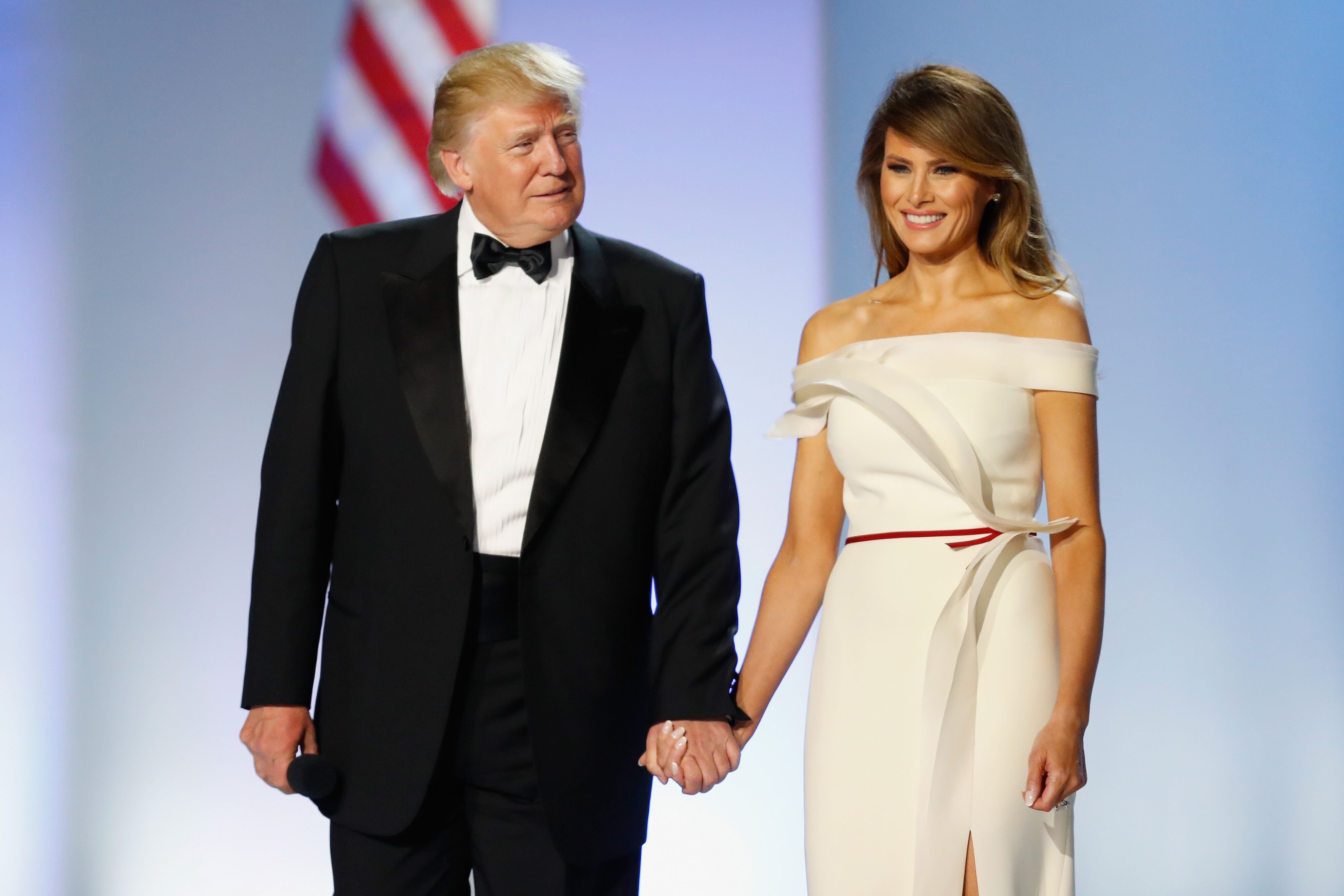 MELANIA TRUMP DISCOVERED
At 16, Melania was still wearing clothes made by Amalija, and sweaters she hand-knitted herself. The two would pour over Western fashion magazines, Amalija would copy the latest styles for her daughter.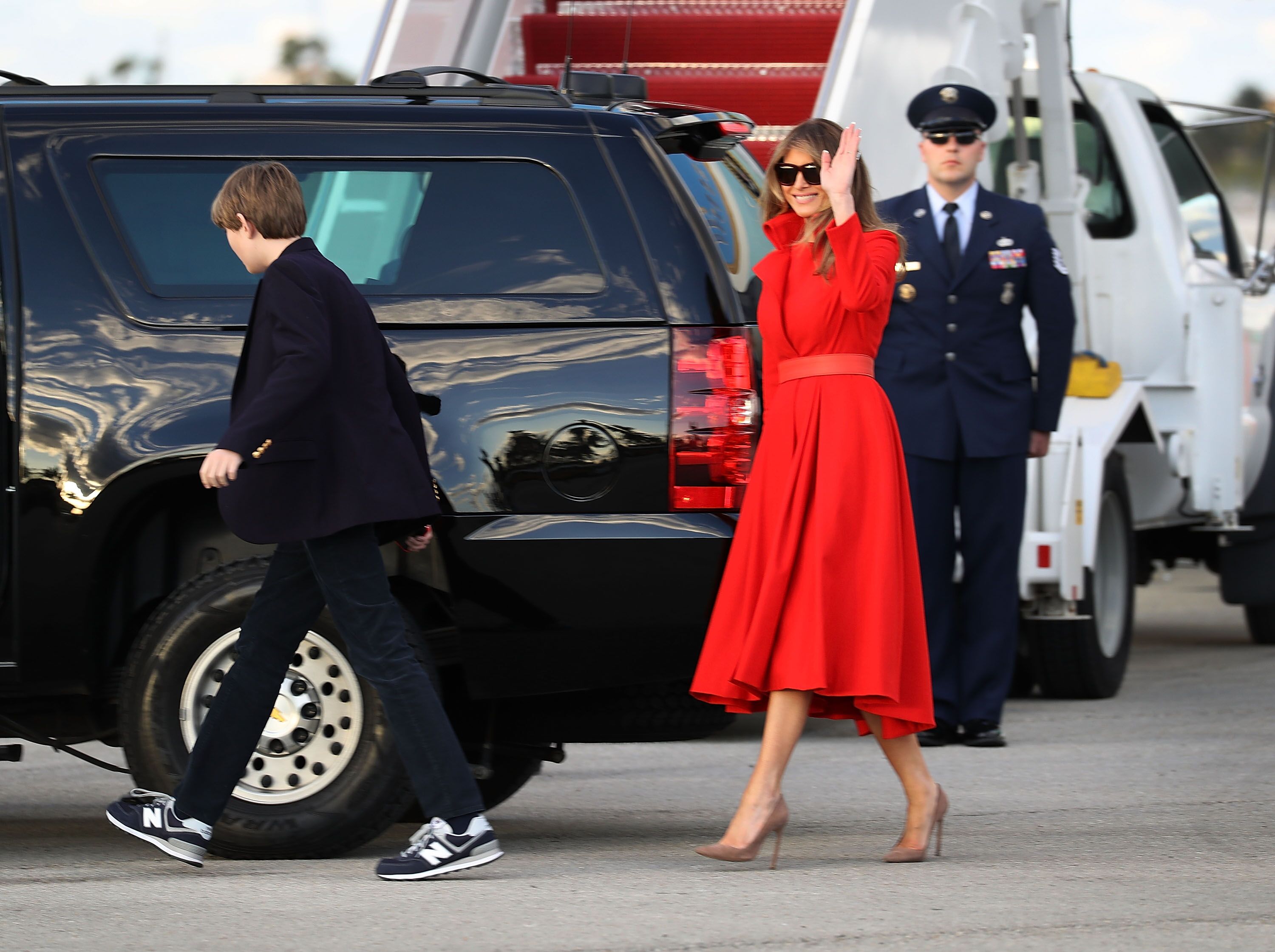 It was while wearing one of her mother's creations that 16-year-old Melania was "discovered" by a Slovenian fashion photographer Stane Jerko. He revealed:
"It was January 1987 when I went home just before the end of the fashion show. On the stairs of the Festival Hall, I saw a girl that immediately caught my eye. There stood a tall, slender and attractive long-haired girl with distinct eyes."
DROPPING OUT OF COLLEGE
Melania was 18 and attending the University of Ljubljana when she signed on with a Milan Modeling agency, and her career as an international model took off. It was impossible to study and work, so Melania opted for putting her college education on hold.
FROM HOMEMADE CLOTHES TO HAUTE COUTURE
Soon Melania was traveling to Milan, Paris, and London, and wearing the most exquisite and exclusive clothes in the world on the runways of the fashion capitals of Europe. In 1995, Melania met Metropolitan Models co-owner Paolo Zampolli, who invited her to work in New York.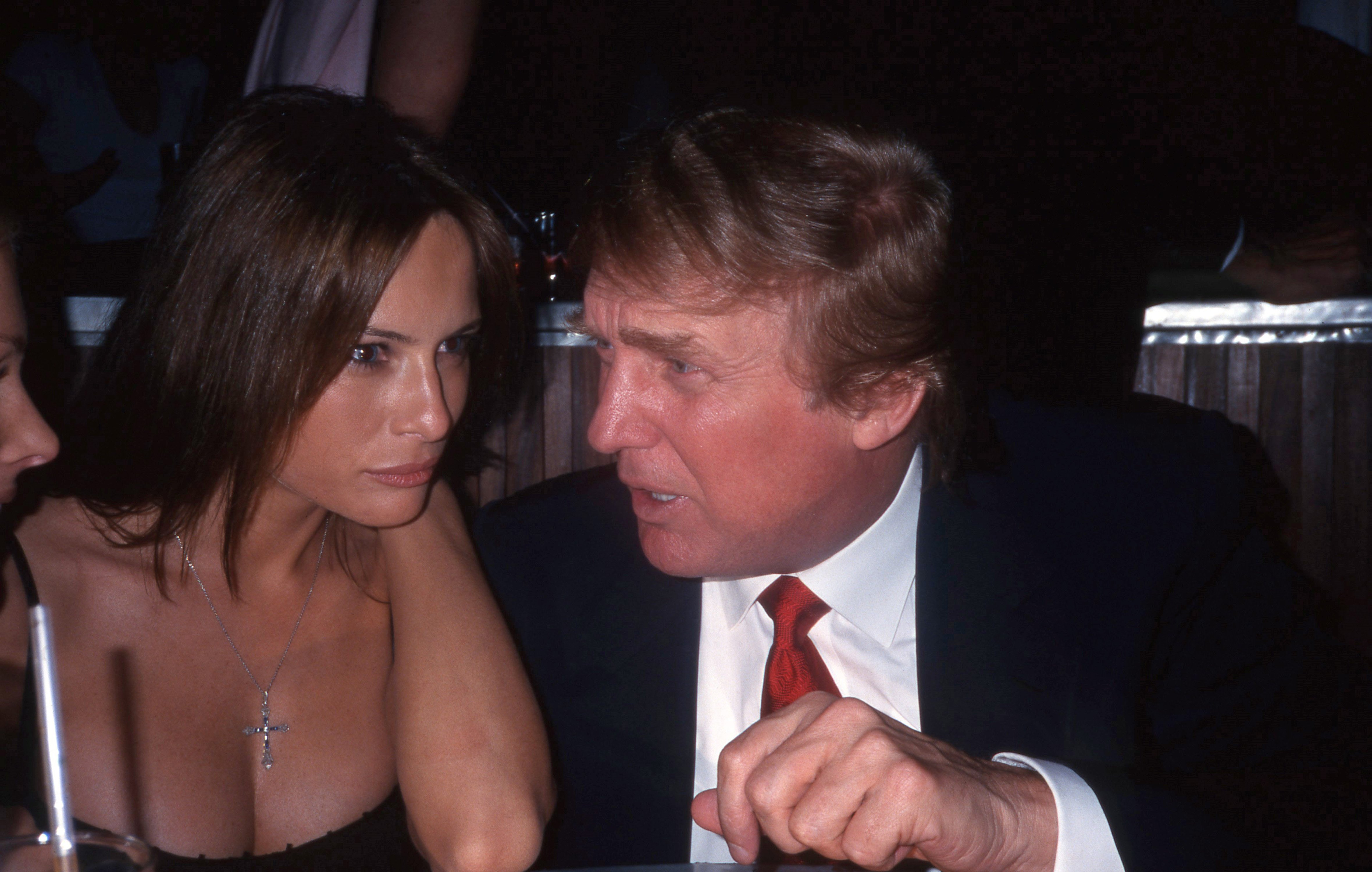 MEETING DONALD TRUMP
Unbeknownst to Melania, she was about to meet a man who would transform her life, and make the most famous woman in the world. ZAmpolli's partner in the modeling agency was Donald Trump, and he was struck by Melania's cool Slavic beauty from the moment he met her.
THE RECLUSIVE MODEL
Melania was nothing like the other high-living, hard-partying members of the fashion circles. She was quiet and rarely went out to bars or clubs. Zampolli would later reveal:
"It was unusual for her to go out; she never went to clubs or bars ... She never dated anyone in New York before Donald. She only went to movies by herself and to the gym."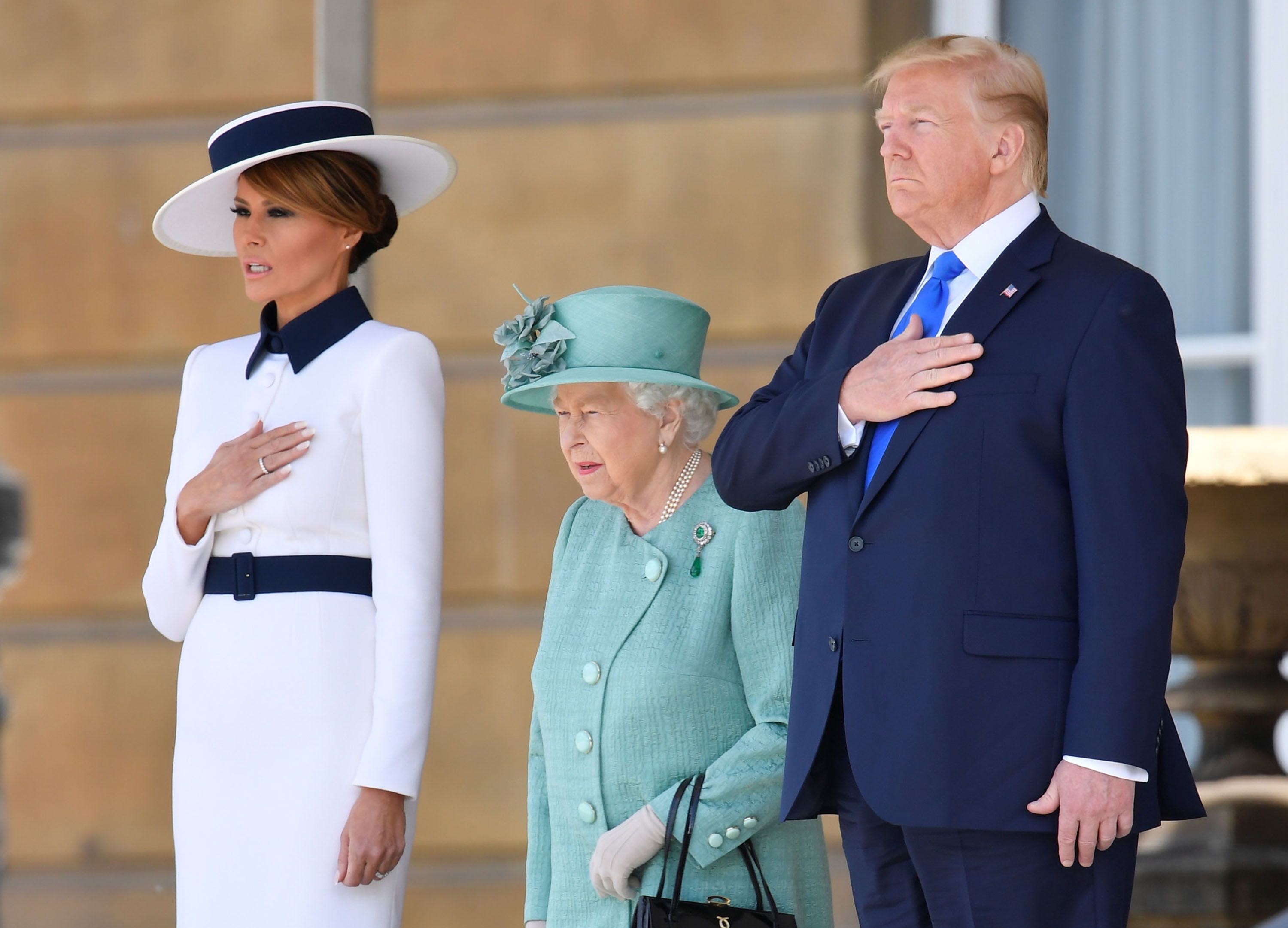 THE ELEGANT FIRST LADY
The quiet and reclusive Melania was thrust into the limelight and became the most photographed and watched woman in the world, by virtue of her marriage to the politically ambitious Trump.
In 2016, she became the First Lady of the United States, and Vogue Magazine compared her subdued elegance to Jackie Kennedy's and her discreet sartorial sumptuousness to Nancy Reagan.
The White House and the corridors of Buckingham palace may be a long way from her home town of Novo Mesto, but Melania is always a perfect fit, with her gentle charm, and her elegant figure.