Astrologist comments on Matthew McConaughey's Name, Which Means 'This Child Is a Gift from God'
Oscar-winning actor Matthew McConaughey's mother, Kay McConaughey, revealed the meaning behind her famous son's name.
Kay McConaughey is the proud mom of three sons, and she chose each of their names with great care.
Matthew was Kay and James McConaughey's third child, born after the couple had struggled with infertility for many years.
Kay never expected her youngest son to become an actor, in fact, Matthew wanted to become a lawyer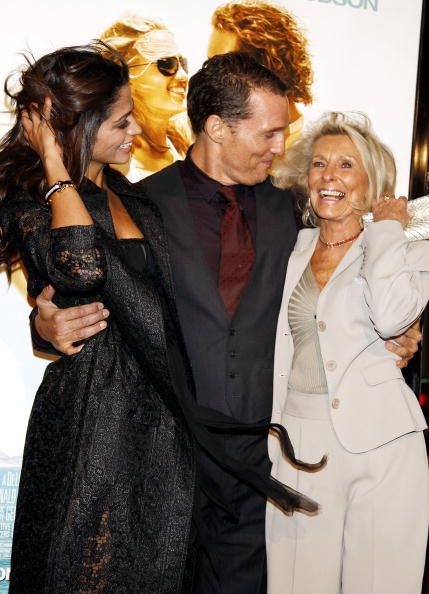 A MIRACLE BABY
James and Kay, who is a published author and a former kindergarten teacher, had welcomed their first child Michael in 1954, but when they tried for a second baby, they discovered they had a fertility problem.
They adopted their second son Patrick in 1962, and then in 1969, the astonished Kay realized she was pregnant with their third child.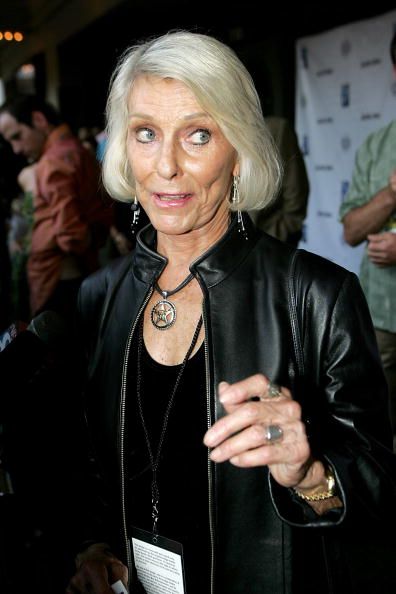 A GIFT FROM GOD
Kay decided to name her third son Matthew. In order to dig deeper into their meaning of this name, AmoMama exclusively contacted professional astrologist Mila Venetsianskaya, who shared her point of view.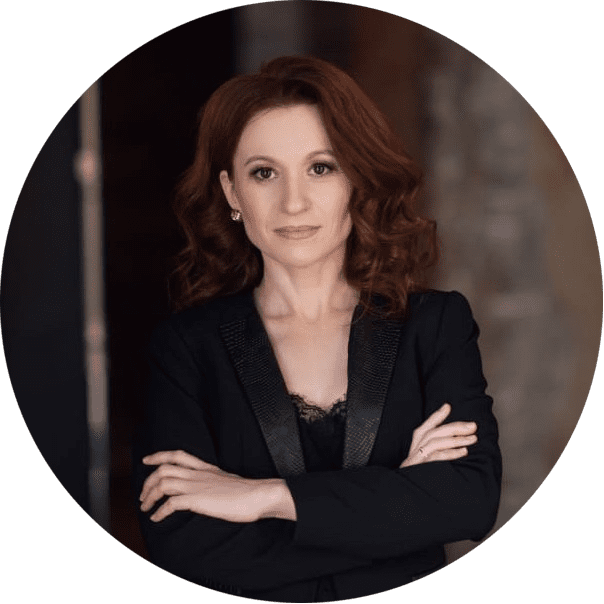 Matthew is a biblical name derived from the Hebrew Matityahu which means "a gift from God." Matthew was one of Jesus's apostles and author of the first Gospel in the New Testament. The name has been popular since the 1960s.
The choice of the name was soon revealed to be appropriate. Matthew was the third most popular boys' name in America throughout the 1980s and '90s and is still one of the top boy names. 
Currently, there are several prominent real-life Matthews and Matts, including Broderick, McConaughey, Lauer, Damon, and Dillon. Mila Venetsianskaya pointed out: "Celebs who have chosen international versions for their star babies include Ricky Martin (Matteo), Benjamin Bratt (Matteo), Colin Firth (Mateo) and Will Ferrell (Mattias)".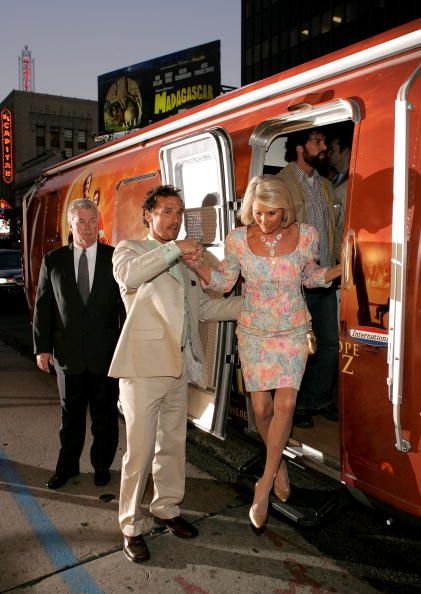 A HOUSEFULL OF BOYS
Even with her experience as a kindergarten teacher, Kay had quite a challenge on her hands, raising three boisterous boys. When Matthew was born, Michael was 15, and Patrick was 7. Kay revealed her secret:
"When I said something, I expected [them] to do it. 'I'm your parent, I'm your mother. And you have respect for me, and you do what I tell you to do.'"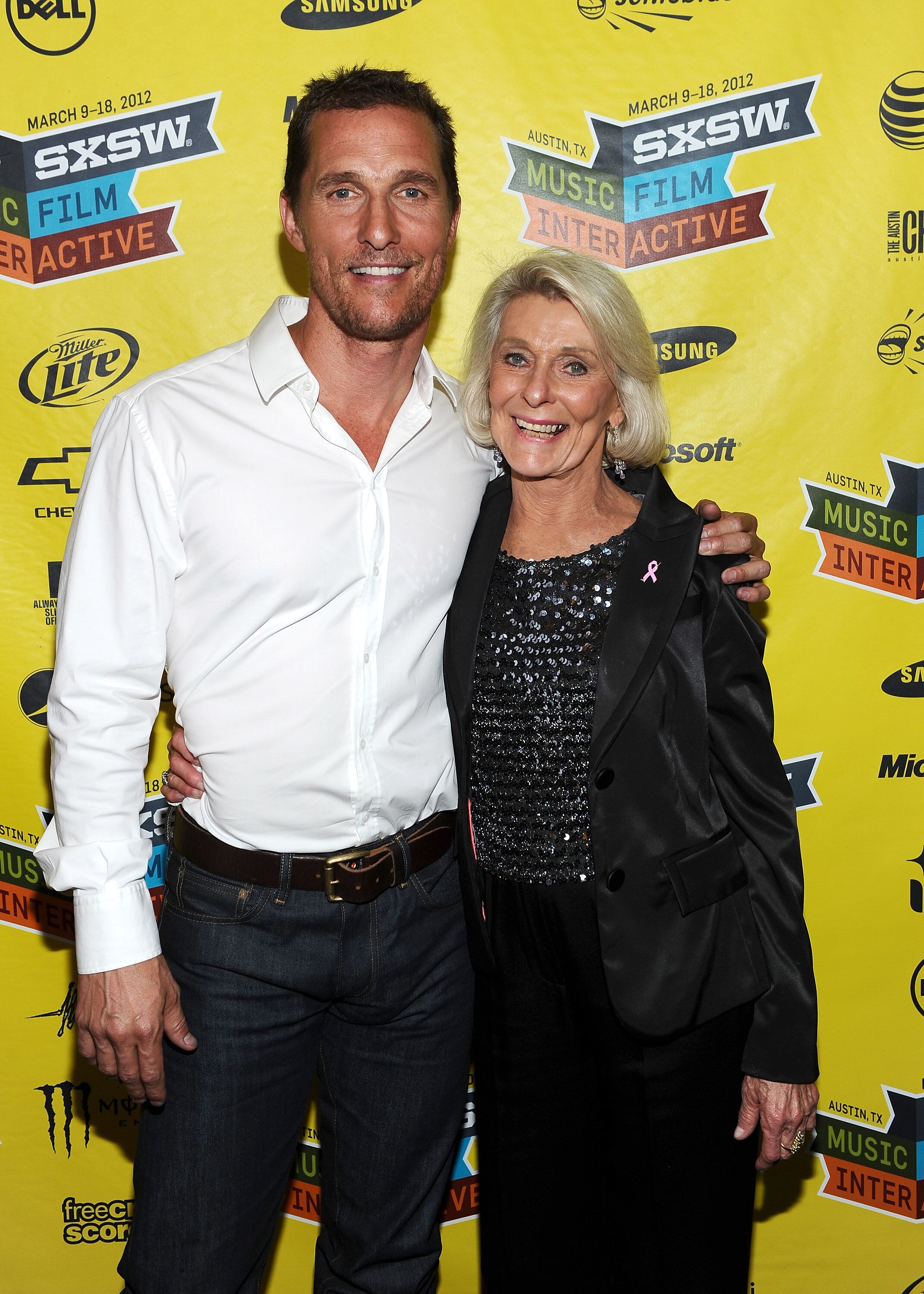 THE POWER OF POSITIVE THINKING
Kay's greatest gifty to her son was her positive attitude, Thanks to that mindset, Michael became a self-made millionaire, known to audiences from the CNBC's  "West Texas Investors Club," and Matthew is an Academy Award-winning actor. She explained:
"I have always been a positive thinker. And that's what I would say, the power of positive thinking. Use it, be it, do it, OK? When you start thinking negative, you know, it pulls you down."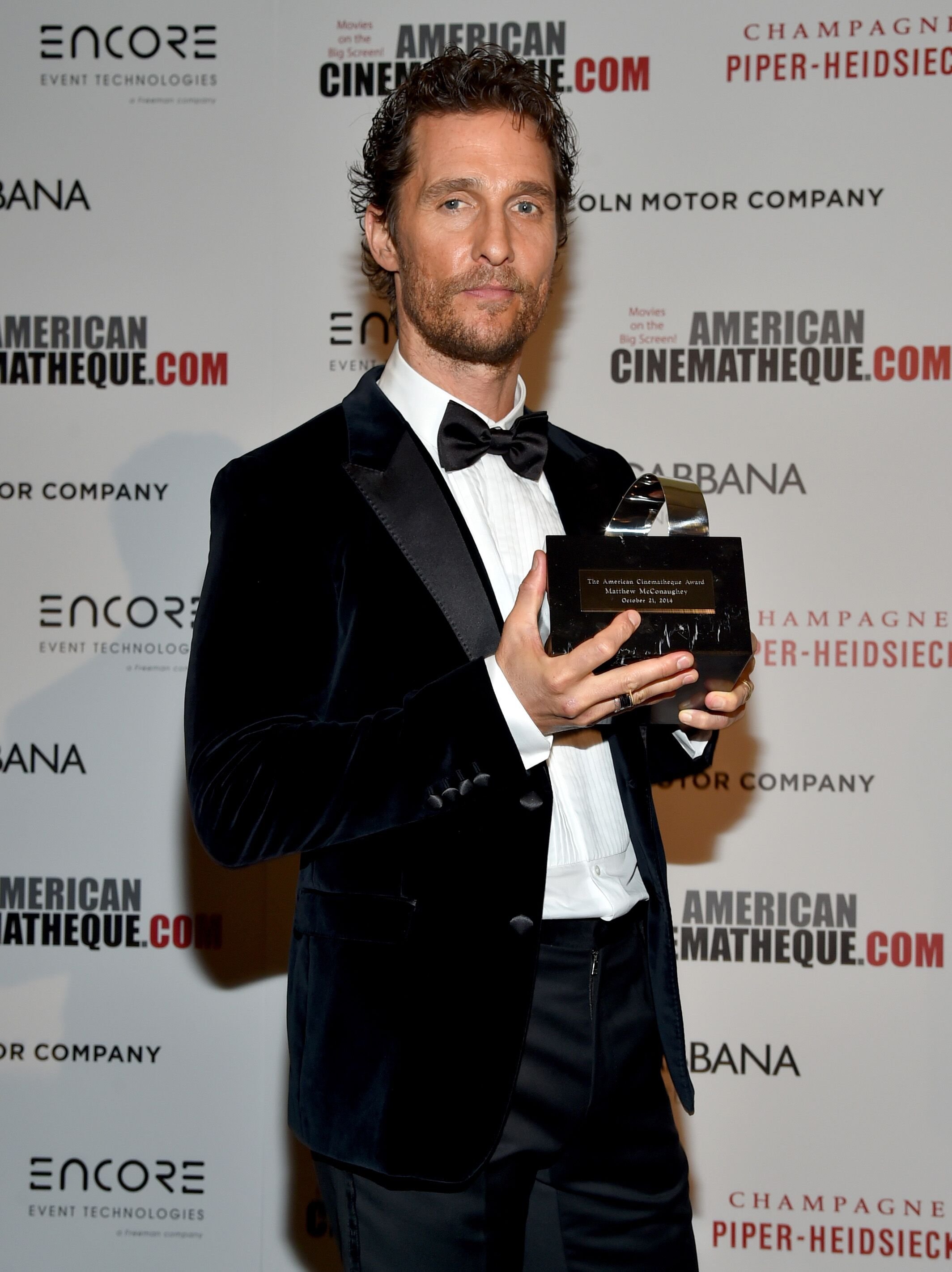 A SURPRISING TURN OF FATE
Kay never expected her youngest son to become an actor, in fact, Matthew wanted to become a lawyer, but fate took a hand. Casting director Don Phillips saw Matthew in a bar and asked him to audition for a part in "Dazed and Confused."
The 23-year-old rookie actor found himself working alongside Ben Affleck, Milla Jovovich, Cole Hauser, and he was bitten by the acting bug. "Dazed and Confused" was a success, and the offers started pouring in.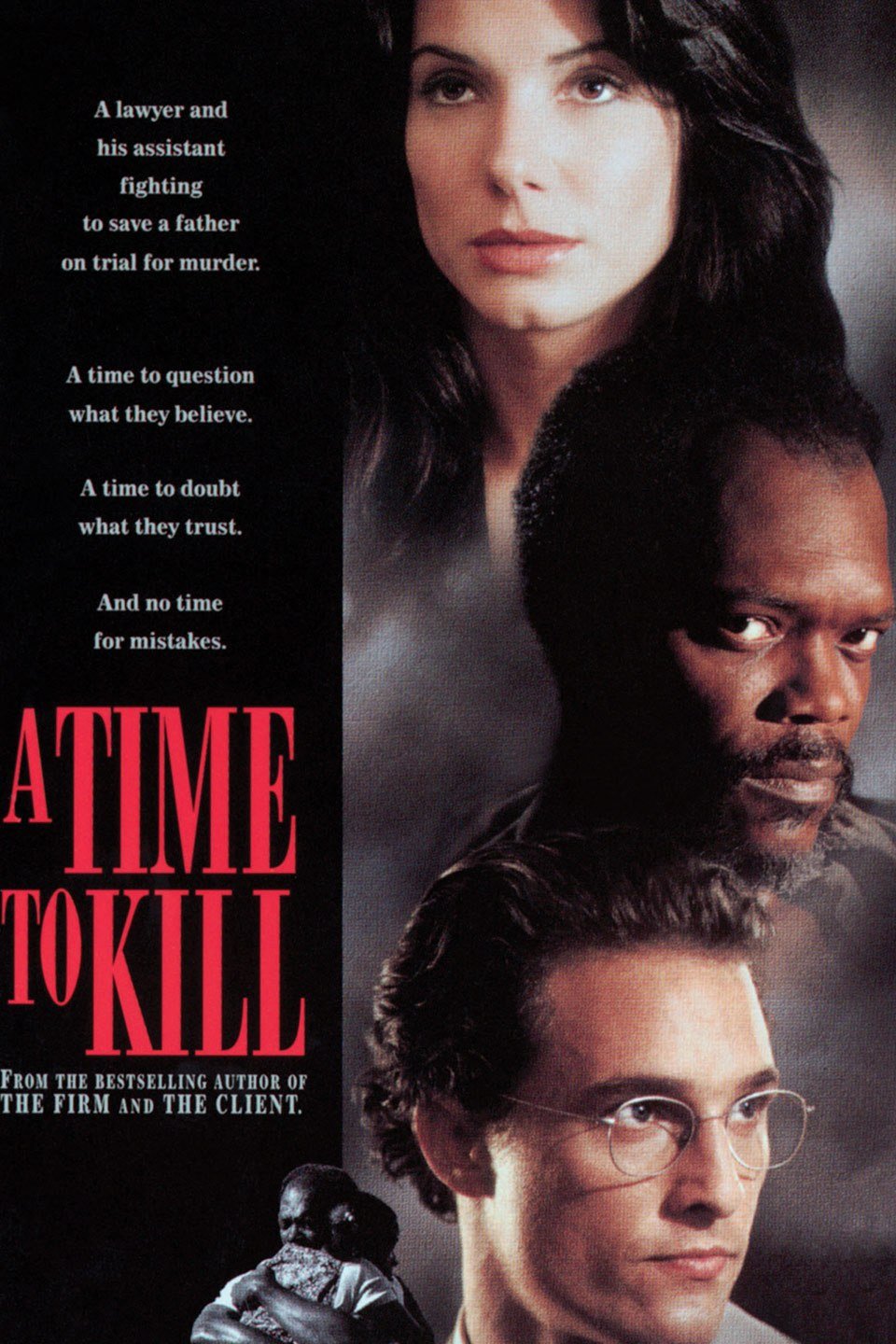 BREAKOUT
In 1996, Matthew won his breakout role. His first lead, as a Southern lawyer defending a black man for murdering his daughter's rapists, co-starring Samuel L. Jackson, and Sandra Bullock. "A Time To Kill."
MR. ROMANTIC
Matthew's golden good looks earned a series of roles as the leading man in some of the most successful romantic comedies of the early 2000s. Among his rom-com movies are "The Wedding Planner," "How to Lose a Guy in 10 Days," and "Failure to Launch."
MR DRAMA
But Matthew wanted more. He wanted the juicy roles that had nothing to do with good looks, and in 2013 he won the role of Ron Woodroof in "Dallas Buyers Club."  In order to portray the AIDS sufferer, Matthew lost 38 pounds.
The golden boy of romantic comedies was gone, and the riveting performance Matthew delivered as the dying rodeo cowboy grappling with AIDS won him an Oscar as Best Actor, to Kay's pride.
A DOTING MOM'S MEMORABILIA
Kay is her famous son's greatest fan, and she has a whole room dedicated to his career, which she calls her "memory room," filled with photos of her son, and mementos from his different acting roles through the years. Kay said:
"I look at these pictures and I go, 'Boy, what a life you've had, Matthew,' I mean, just look at all the movies he's been in and all the people he's met, you know?"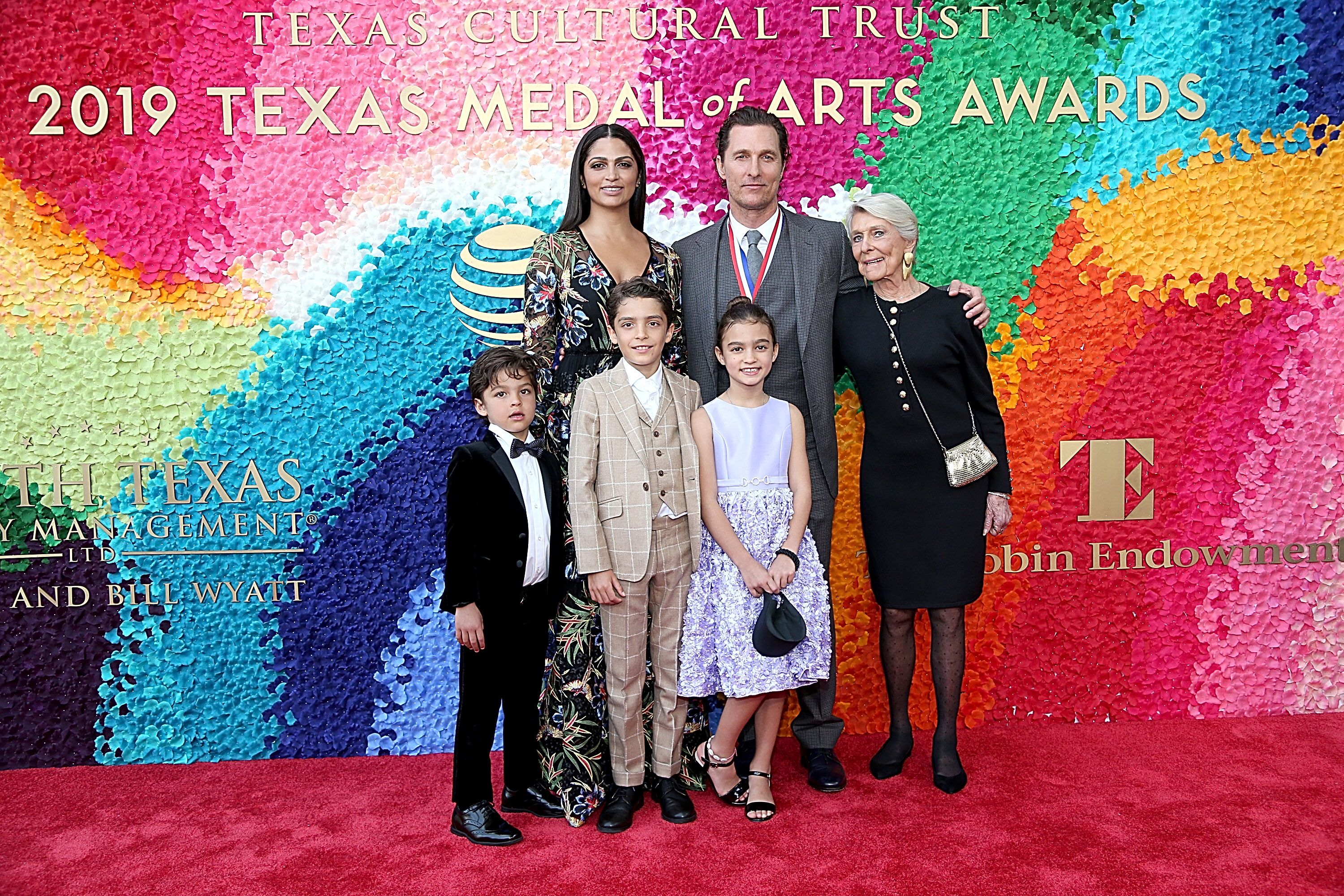 The proud mom of three handsome and successful men, Kay reflected on the outcome of her parenting. She said:
"I've never had any problems with them. They're not perfect, and I'm sure that they did stuff that I didn't know, and I'm glad I don't know it."
Matthew, now 50, is at the height of his career, and the proud dad of 3 children he shares with Brazilian model Camilla Alves. He revealed that he'd like to have 8 more children with Camilla, a plan that loving gran Kay must surely approve.