Queen Elizabeth Carries Young Prince Edward in Rare Throwback Photo Shared on His 56th Birthday
Queen Elizabeth shared a rare throwback picture of her holding her youngest child Prince Edward, on the steps of Frogmore in honor of his 56th birthday celebration.
Queen Elizabeth showed off a rare throwback picture of her holding her youngest child, Prince Edward. The post was in honor of his 56th birthday, the caption said:
"Happy birthday to The Earl of Wessex, who celebrates his 56th birthday today."
The photo, which was taken in 1965, showed the Queen smiling as she stood outside the steps of Frogmore House in Windsor.
The mother-son duo looked stylish. The Queen was dressed in a gray tweed blazer and skirt. The young Edward was dressed in an all-white woolen ensemble. One fan gushed over how precious the memory of the throwback was.

Edward is probably the lesser-known royal as the youngest out of all of the Queen's children among Prince Charles, Prince Andrew, and Princess Anne. 
It is reported, at the time of his birth, he was the third in line to the throne. However, since the birth of the Queen's grandchildren and great-grandchildren, he is now 11th in the line of succession following the birth of Prince Harry's son, Archie.
There doesn't appear to be any bad blood, with him and Harry and Meghan Markle over his move down the line of succession since welcoming their son.
During one of the most anticipated reunions between the couple and the royal at the Commonwealth Day service, Edward stole the show as he spent most of the event casually chatting away with them.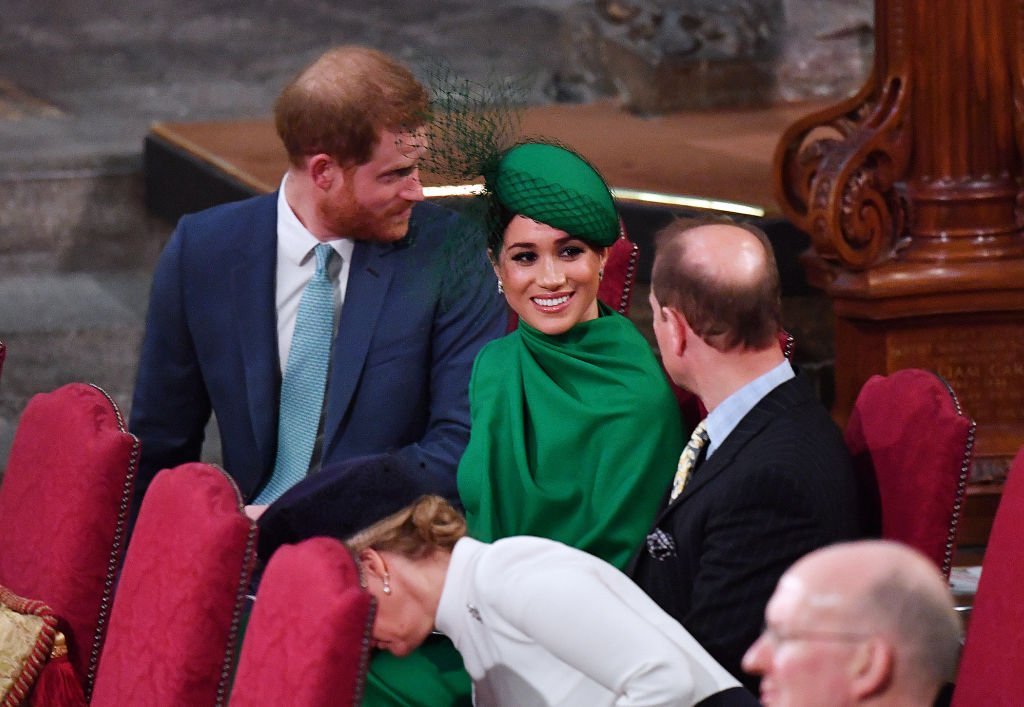 According to 
Daily Mail
, Edward, who was joined by his wife Sophia were seated next to Meghan and Harry and appeared to be having light-hearted conversations during the event.
It is believed that his easy-going demeanor was to help put the couple at ease because all eyes had been on them for their final engagement since announcing their royal exit.
Enjoying the grounds of Windsor Castle, where the Queen proudly showed off her throwback picture with her son for his birthday over 50 years ago, Andrew was spotted horse riding only days earlier.
It is reported, Edward was joined by his daughter, Lady Louise, and the two braved the cold weather as they round around the castle grounds.