Meghan Markle Fans Outraged after British Reporter Victoria Mather Compares Her to Trailer Trash on 'MSNBC Live'
Fans shared their outrage and gave their support for Meghan Markle over negative comments made by a British journalist about her royal exit.
Since Meghan Markle and Prince Harry made their final public appearance before their royal exit becomes official on March 31, 2020, a British journalist, Victoria Mather, shared her views on their departure.
Victoria, who has worked for Vanity Fair and The Telegraph, didn't hold back in sharing her frustrations with what she considered to be "disrespectful" towards the royal family's protocol.
During MSNBC live segment on Saturday, Victoria explained to news anchor Lindsey Reiser how she thought Meghan and Harry's return had been received, she argued:
"Meghan Markle, who many people consider as only, you know, five clicks up from trailer trash, has actually tried to disrespect the Queen."
WHUT?! Megan Markle is " five steps up from Trailor trash"? This guest should never be brought on again. #EVER https://t.co/wFPwJSDSPg

— Malcolm Nance (@MalcolmNance) March 7, 2020
The conversation only got more uncomfortable as Victoria continued to unleash her tirade regarding Meghan's character. Before her interview was cut off, Victoria also added:
"The queen is the most respected person...in the world…[Meghan] didn't want to be second best [to Kate Middleton]."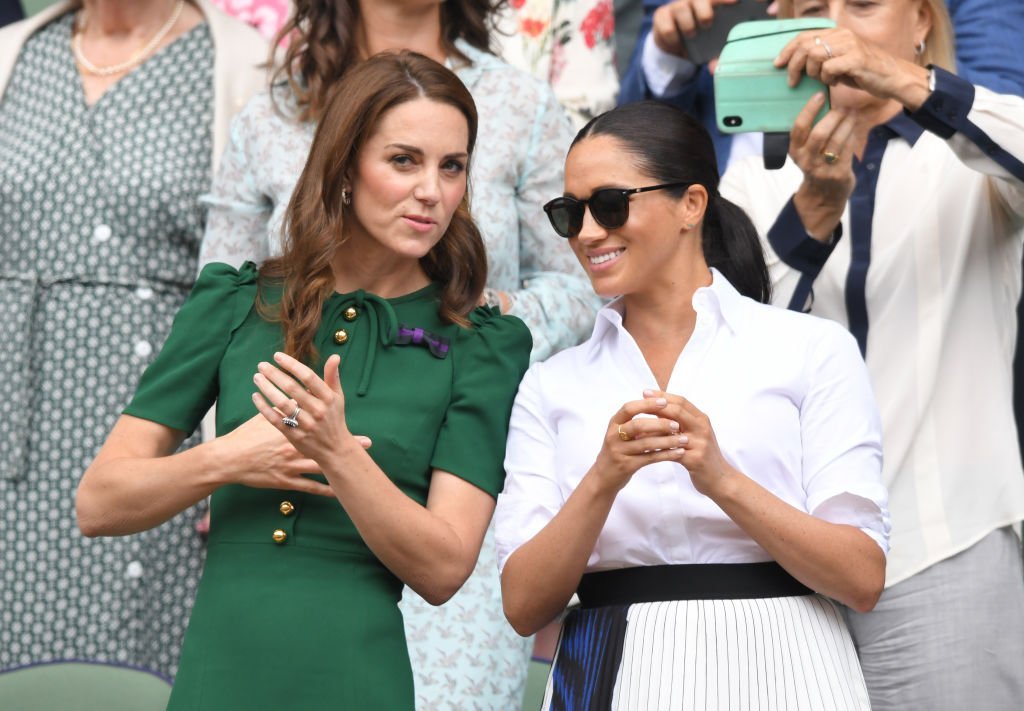 Despite MSNBC's attempt to cut 
Victoria
 off before she could make any more snide comments about Meghan, the clip had already made its round on social media.
Fans commented on the clip sharing their disappointment over the comments made about Meghan supposedly being "five clicks up from trailer trash." One fan also shared their support for Meghan and Harry.
This was one of the most disgusting interviewees I've ever heard. Love to Meghan and Harry ❤️

— Mary Nafius (@mary_nafius) March 7, 2020
In a rare public confession in the ITV documentary, "Harry & Meghan: An African Journey," Meghan admitted to underestimating the level of scrutiny she would have to deal with from the British tabloids.
Victoria's comments about Meghan has unleashed a wave of sympathy that has given another fan a better understanding of why they have decided to step away from life in the public eye. 
Given this kind of comment, no wonder Megan Markle left!

— Annadelf (@Annadel72323904) March 7, 2020
In Harry's final speech before reuniting with his family, who has been in Canada when he made the announcement about their exit, he addressed the role the media had played in the decision to step down as a royal.
Harry recalled how his mother Princess Diana faced similar attacks and he explained his need to protect his family from what he experienced growing up in the spotlight.