Gary Oldman from 'Fifth Element' Has Been Married Five Times — Meet His (Ex) Wives and Children
In parallel to his brilliant Hollywood career, the Academy Award-winning actor has led a rocky love life, and he has walked down the aisle five times in the last three decades. 
61-year-old English actor Gary Oldman is known for his remarkable acting roles in films like "Dracula" (1992), "Leon" (1994), "The Fifth Element" (1997), "Harry Potter and the Prisoner of Azkaban" (2004) "Batman Begins" (2005) and "Darkest Hour" (2017).
Once one of the highest-grossing actors in Hollywood and awarded with a well deserved Best Leading Actor Academy Award, Oldman hasn't been as successful when it comes to his romantic life.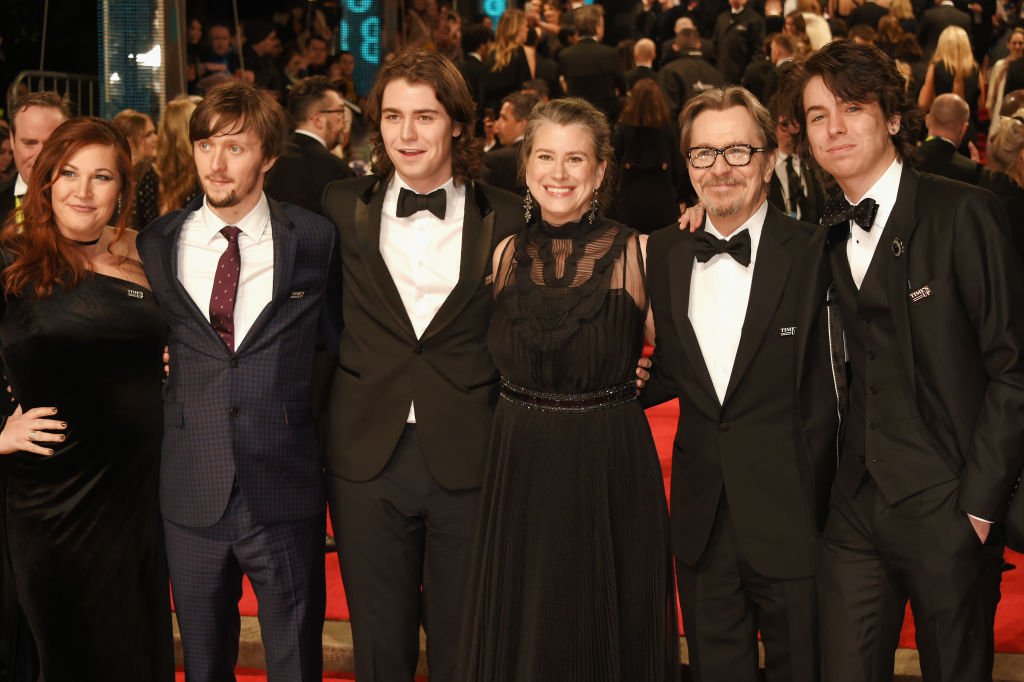 Let's revisit the star's five married and get to know the three grown children that resulted from them.
LESLEY MANVILLE
63-year-old English actress Lesley Manville married Oldman in 1987, and the two went on to play a couple on screen in the 1989 TV movie "The Firm," a year before the two called it quits after sharing one son together, born in 1988.
Manville and Oldman first met while working together at the Royal Court Theatre in London, but the relationship ended abruptly in 1990 when Oldman opted to move back to the US, leaving Manville behind with their infant son.
Oldman eventually reconnected with his son, and the former couple seems to have left the past behind and are friendly to each other, as it was evident when the two shared a rare moment together in the 2018 Academy Awards when they were both nominated for Oscars.
BTS at the #BAFTAs: a rare moment between two old friends, Best Supporting Actress Nominee Lesley Manville and Best Actor Winner Gary Oldman. #PhantomThread #DarkestHour
(📸: Greg Williams Photography - @gregwinsight) pic.twitter.com/INYVZV3zFa

— Focus Features (@FocusFeatures) February 20, 2018
Nevertheless, Manville hasn't shied away from clarifying the kind of parent she considers Oldman has been to their son Alfie."He plays a small part, with the accent on the small, however much you might have read in the press about how wonderful a father he is," Manville told Mirror in 2018.
UMA THURMAN
49-year-old actress Uma Thurman first met Oldman, who is 12 years her senior, as an 18-year-old aspiring actress, and she was immediately taken by the talented actor, even though she later came to regret it.
"It was a crazy love affair that ended, as it needed to. He was my first love. I had no prior experience," the "Kill Bill" star, who was married to Oldman from 1990 to 1992, later told Vanity Fair.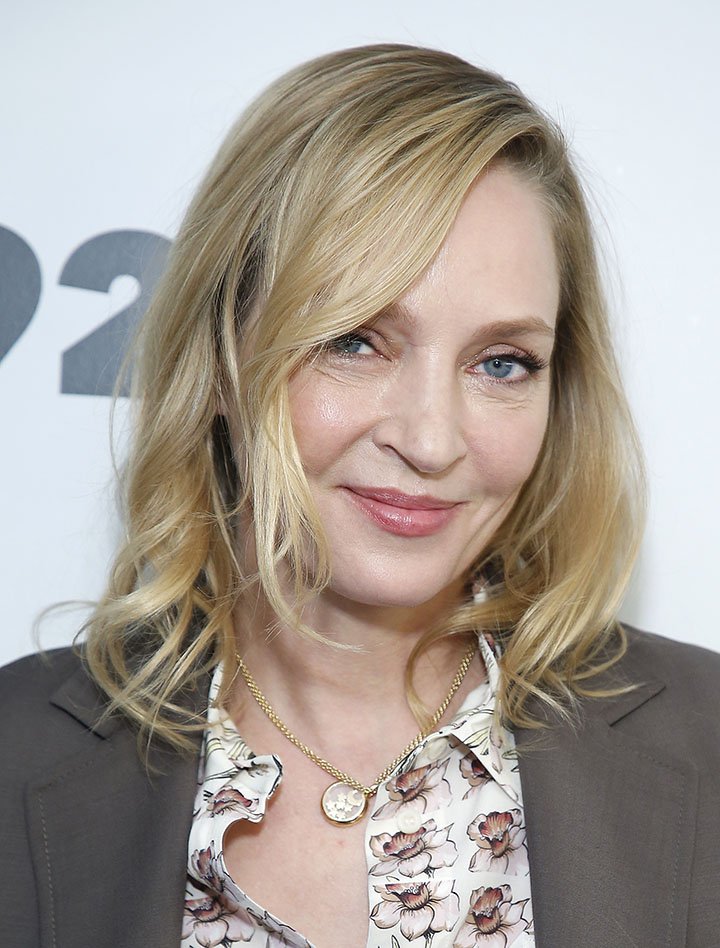 Even though Oldman was apparently crazy about Thurman, whom she compared to an angel, his drinking habit, which eventually led to trouble with the law for the actor, proved to be too much for Thurman to handle, and the marriage collapsed.
"Gary will always be crazy. It takes a special kind of woman to put up with him," Thurman concluded about her former husband.
DONYA FIORENTINO
52-year-old former model Donya Fiorentino, who became Oldman's third wife in 1997 after dating the actor for a year, met the "Fifth Element" star at an Alcoholics Anonymous meeting and there was a spark between them right away.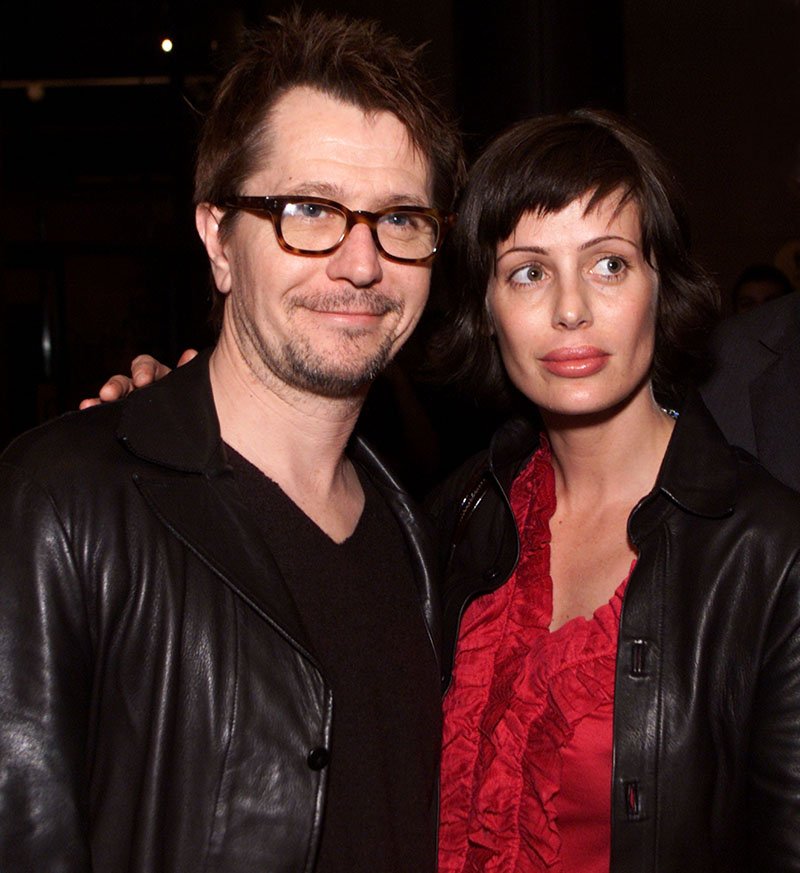 Merely four months later, Fiorentino was expecting a child from Oldman, a piece of news that the couple welcomed by making the relationship official with a wedding. A second child followed, but the growing family's domestic bliss didn't last long.
In 2001, after four years sharing her life with Oldman and co-parenting two children with him, Fiorentino filed for divorce, calling the time she spent married to the actor "a nightmare" and entering into a long legal battle with him over the custody of their two sons. 
ALEXANDRA EDENBOROUGH
Oldman spent the best of the early 2000s a single man, but on New Year's Eve 2008, he tied the knot for a fourth time, with 41-year-old English singer and actress Alexandra Edenborough.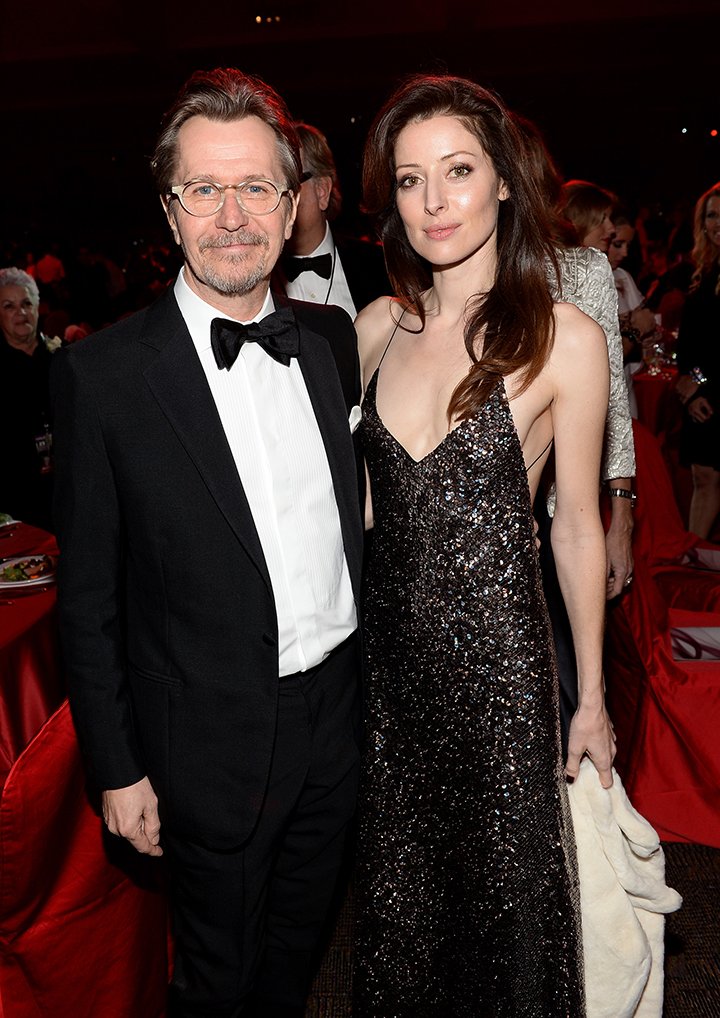 The couple exchanged vows in Santa Barbara, California, and it was a rather discreet ceremony with Oldman's agent serving as the actor's best man.
In a 2014 interview with Independent, Oldman opened up about his fourth marriage, admitting that he was not proud of his failed relationships but hoping that what he learned from them helped him with his then-wife.
"Practice makes perfect. Isn't that what they say? I'm not proud that this is my fourth marriage. But this is a good one. Hopefully, my last one."
-Gary Oldman, Independent, February 2014.
But despite the actor's optimism regarding his marriage to Edenborough, the latter filed for divorce in 2015, after six years of marriage, citing irreconcilable differences.
GISELE SCHMIDT
Although Oldman saw his hopes frustrated in his fourth marriage, the "Harry Potter" actor found the courage to go for a fifth try, and in 2017, he married photographer and art curator Gisele Schmidt, and the two became close in the beginning thanks to their shared interest in the arts.
"I've gone through my thing and we're like peas in a pod… I'm nearly 60 and at last, I think I've come home," a more mature Oldman told reporters at the Paris Theater in 2018.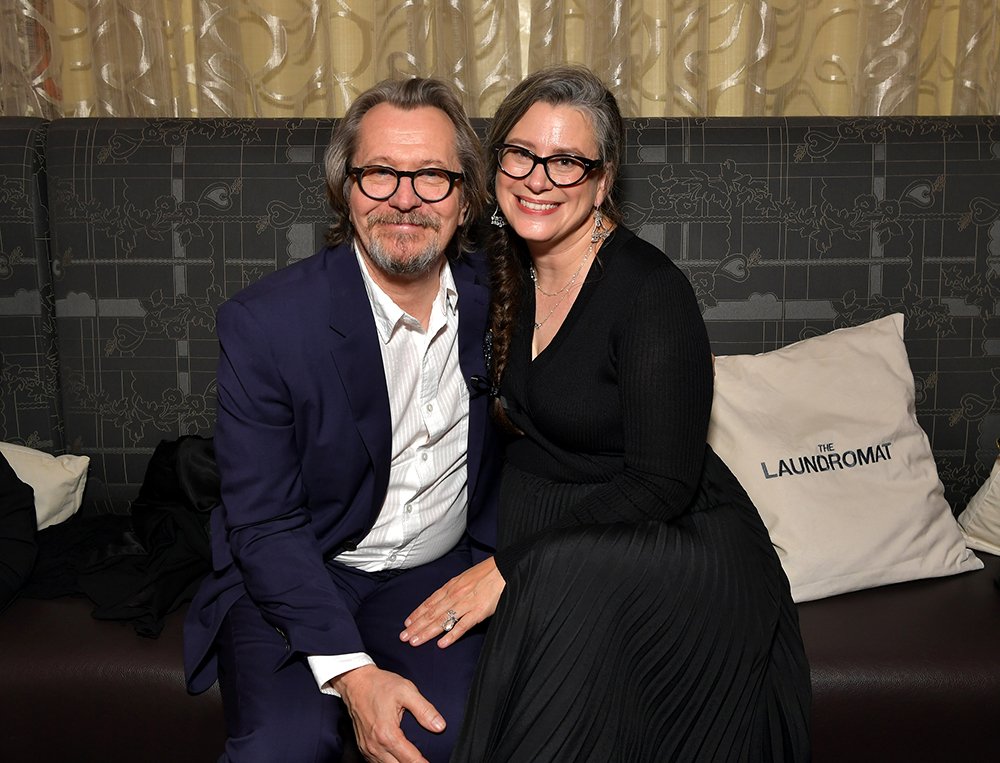 Schmidt has a 10-year-old son named William from her previous marriage, and Oldman has embraced his role as a stepfather to the child, with whom he has been spotted casually walking around, showing that they all get along.
The couple is now sharing an Instagram account, where we can see images of domestic bliss and a life filled with art and love. We wish these two the best of luck in their relationship.
ALFIE OLDMAN
32-year-old Alfie is Oldman's older son, the only one he shares with his first wife Manville. Alfie grew up to pursue a career behind the scenes in Hollywood, mainly as a camera operator.
But Alfie is reportedly set out to pursue acting like his famous father, debuting in a short student film named "Compos Mentis," written by aspiring filmmaker and friend Sian Taylor. 
Alfie has credits in blockbusters like "Thor: The Dark World" and "Darkest Hour," starring his father, and he is now trying to achieve the same success in front of the cameras. 
CHARLIE JOHN OLDMAN
22-year-old Charlie is Oldman's second son, and the first he shared with Fiorentino, his third wife.
Charlie has many interests, as we can tell by looking at his very active social media, including music and photography, but since he has been blessed with a great look, he is starting to make himself a name as a model.
He has walked the catwalk for the likes of Yves Saint Laurent since he was introduced in the industry at age 16, and in 2015 he was featured at Paris Men's Fashion Week, with his father watching proudly. 
GULLIVER FLYNN OLDMAN
21-year-old Gulliver is Oldman's youngest child, shared with his third wife Fiorentino. Like his older brother Charlie, Gulliver grew up with his father, who was granted sole custody of the children after the divorce.
Gulliver has all the admiration in the world for his father, whom he calls his "one and true guiding light" and "only hero," as he wrote in an open letter in 2018.
Oldman's youngest seems to be interested in photography, as his Instagram account shows, and he sometimes makes inspired portraits of his beloved father.