Rory Feek Talks about Late Wife Joey 4 Years after Her Death & Possibility of Dating Again
Rory Feek has revealed that even though his wife, Joey, passed away four years ago, she continues to fill his life.
Grammy award winner, Rory Feek, in an interview with People, has revealed that he still feels his late wife's love around him.
He confessed that he still feels like he is in a regular marriage, adding that the only difference was that she isn't physically present with him.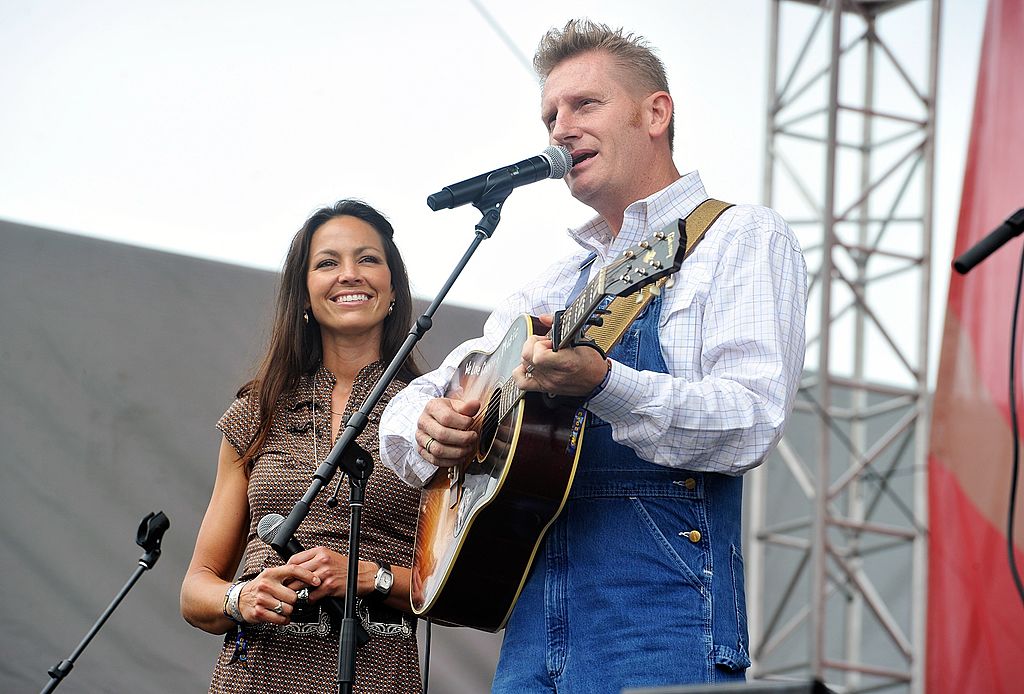 Rory described Joey as someone who had been a fantastic gift to him and that she had filled his life with so much joy, and she continues to fill it.
He also said he didn't see any reason why he should not keep wearing his wedding ring, adding that she always wears hers.
In March 2016, after a long battle with cervical cancer, country singer, Joey Feek passed away at the age of 40. She left behind her daughter, Indiana, and husband, Rory Feek. 
When asked if he was considering dating again, Rory disclosed that dating is not in the books for him. He admitted that he can't imagine dating again but said:
"I'm open to anything God wants to have happened. Absolutely. Do I see it on the horizon? No, but I want what He wants."
Talking about what his morning routines looked like, Rory said he began his days with a walk to his daughter's school.
Indiana, the only daughter of the couple, was born with down syndrome and was initially supposed to be homeschooled by her late mother.
Rory explained that they had to come up with a new plan since her mother couldn't homeschool Indiana. He described the school as "an amazing opportunity" that met his daughter's needs.
Rory Feek, who is also called Rory Lee Feek, was a country singer. With his wife, Joey, they formed a music duo called Rory+Joey. The pair went on to enjoy a successful country music career.
In a 2016 interview, Rory disclosed that he spent his wife's last moment with her. He explained that they had spent time singing to each other. Describing it, he said:
"We repeated 'I love you' three times to each other, It's the last line of a song I wrote years ago called 'Josephine,' an imaginary love story between a husband and wife." 
Rory, who was formerly married in 1985, shared two children with his ex-wife, Tamara Gilmer. His children, Heidi Feek and Hopie Feek, have been supportive of their father since Joey's death.
The two sisters help their father with the care of their baby sister, Indiana. Rory admitted to getting help from his family and friends in the care of 6-year-old Indiana.