Céline Dion Reschedules Concerts Due to Illness as Her Team Says She Doesn't Have Coronavirus
Céline Dion rescheduled the Pittsburgh stop on her Courage World Tour because of a cold, though her team has clarified that the legendary singer does not have the coronavirus.
PPG Paints Arena authorities declared the news, as reported by CBS Pittsburgh. Dion's show has been rescheduled to November 18, 2020.
According to a release, the 51-year-old singer, who rose as a teen star in her homeland with a series of French-language albums during the 1980s, began feeling the symptoms of a common cold a day subsequent to finishing a six-show run in the New York region.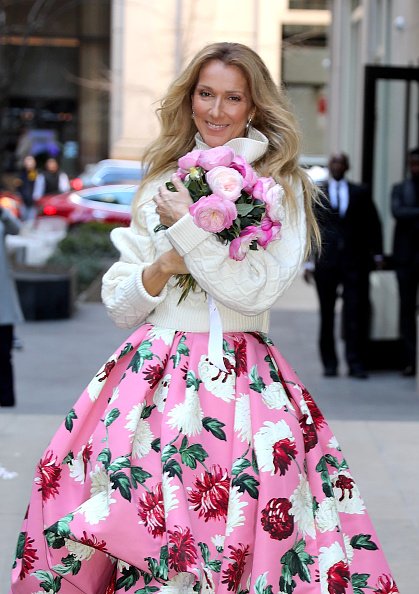 NOT RELATED TO COVID-19
After the symptoms continued, her doctors told her to rest for the following 5-7 days. The release added the doctors concluded that Dion's virus was not associated with COVID-19.
According to CBS Pittsburgh, ticket holders of the veteran singer's postponed show will get more information shortly.
Last fall, the "My Heart Will Go On" singer also postponed many shows in Montreal, Canada, because of a throat infection, as reported by CBC.
SHE'S DISAPPOINTED
At the time, Dion, who initially gained international recognition by winning both the 1982 Yamaha World Popular Song Festival and the 1988 Eurovision Song Contest, said in a Facebook clip that it's difficult to postpone a show than to do a show and that she's upset for disappointing her fans.
Some cities in the United States have suggested that residents stay away from huge social occasions. 
IT'S HARD FOR DION
The singer added that it's hard just waiting to get better, and she feels like she's letting everyone down. She also recognized her fans, saying that it's because of them that she can do what she loves.
"We got off to such a great start in Quebec and I was really looking forward to Montreal, then this throat virus hits me," Dion continued. "Unfortunately, it happens...I really thought I'd be good by now, but the voice is still not there yet.
Meanwhile, as reported by Pop Culture, due to the coronavirus, several artists have adjusted their own schedules, including Mariah Carey, Miley Cyrus, Avril Lavigne, Madonna, BTS, and more.
Music festivals such as Coachella, Stagecoach, and SXSW, have likewise been postponed, according to the outlet.
As a precautionary measure against the virus, some cities in the United States have suggested that residents stay away from huge social occasions. 
Right now, the country has more than 1,000 confirmed cases, and many schools have shut down as well as universities.