'Live with Kelly and Ryan' Shoots without Live Studio Audience Amid Ongoing Coronavirus Concerns
"Live with Kelly and Ryan" have added themselves to the growing list of talk shows which are no longer welcoming an audience in their studios. It's all because of the coronavirus. 
This week, lots of television hosts will be a little lonelier because of the coronavirus pandemic. Luckily, Kelly Ripa and Ryan Seacrest have each other to lean on — and their staff. 
The long-running daytime show will be taping "Live with Kelly and Ryan" without a live studio audience due to the coronavirus outbreak in the US. The clip is found below. 
"Live with Kelly & Ryan" has no audience
Ripa, 49, and Seacrest, 45, took to Instagram on Wednesday to share a clip of what happened on Wednesday when the co-hosts filmed without their regular audience. 
The words "wash your hands" were written in blue and yellow text over the video that showed a sitting area with almost all-empty red chairs. A few producers sat in the front row. 
Ripa and Seacrest were then seen making their way to the front to do their job. They received a round of applause from their crew. "Company decision... No audience today... but that won't stop us," read the caption.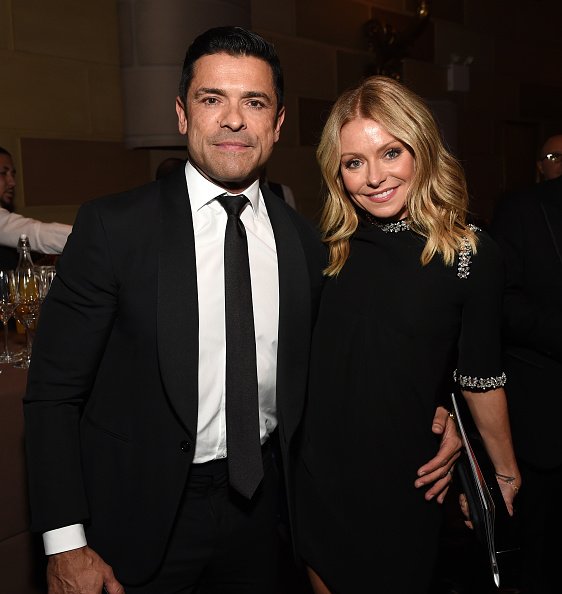 Seacrest & Ripa joke about it
According to People, Seacrest stated during the segment that the coronavirus situation in New York led to taping without an audience. Ripa encouraged: 
"That shouldn't stop everyone from watching at home, because face it, you can't go anywhere else. Our show must go on, so let's do this thing."
The longtime host further joked that the producers who made up the audience were obviously being punished for doing something wrong. Meanwhile, Seacrest said he felt like he and Ripa were auditioning. 
Shows which have done the same
Other daytime talk shows who chose to forgo a studio audience include the "Dr. Phil" show, "The View," "The Wendy Williams Show," and "The Tamron Hall Show."
Two game shows, "Jeopardy!" and "Wheel of Fortune" have also made a similar move in light of coronavirus fears. Additionally, several events were delayed or canceled. 
Engaged couple congratulated by hosts
The decision is especially sad as viewers will be missing out on unexpected incidents that happen on the show. For instance, when Ripa and Seacrest congratulated an engaged couple last week. 
The San Antonio couple Colton Kriss Baker and girlfriend Kelsey shared their sweet but funny story in a cozy conversation with the hosts. The show posted the heartwarming moment to Facebook.
Ripa's daughter asks her to stop
Later that week, Ripa was asked to cool down on sharing throwback family photos by daughter Lola. Ripa shared a photo of Lola when she was a baby with her dad and brother.
Lol was crying in the photo and seemed to find it embarrassing as she wrote: "Can you please not post these baby photos, it's not cute I look weird." She later said she was kidding, though. 
The 18-year-old has a good sense of humor like her mom — most teenagers might have been serious. We hope Ripa, her family, and colleagues stay safe amid the coronavirus concerns.