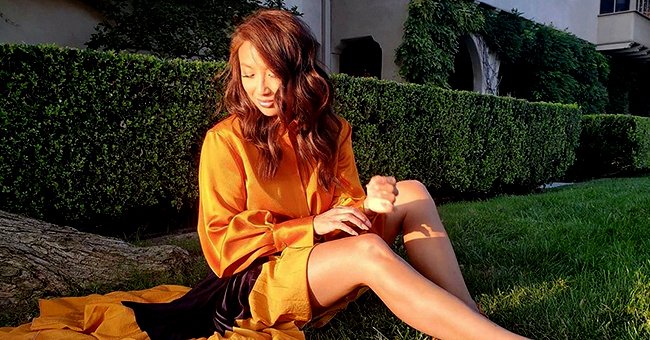 Instagram/thejeanniemai
Jeannie Mai from 'The Real' Flaunts Slim Legs in Orange Dress While Seemingly Shading Ex-husband Freddy Harteis in Post
Jeannie Mai served up some legs and possibly threw shade at her ex in a self-uplifting post.
Jeannie Mai's Instagram feed just got more interesting not only because she treated her fans to a generous glimpse of her flawless legs. She also appeared to have taken aim at her ex-husband, Freddy Harteis.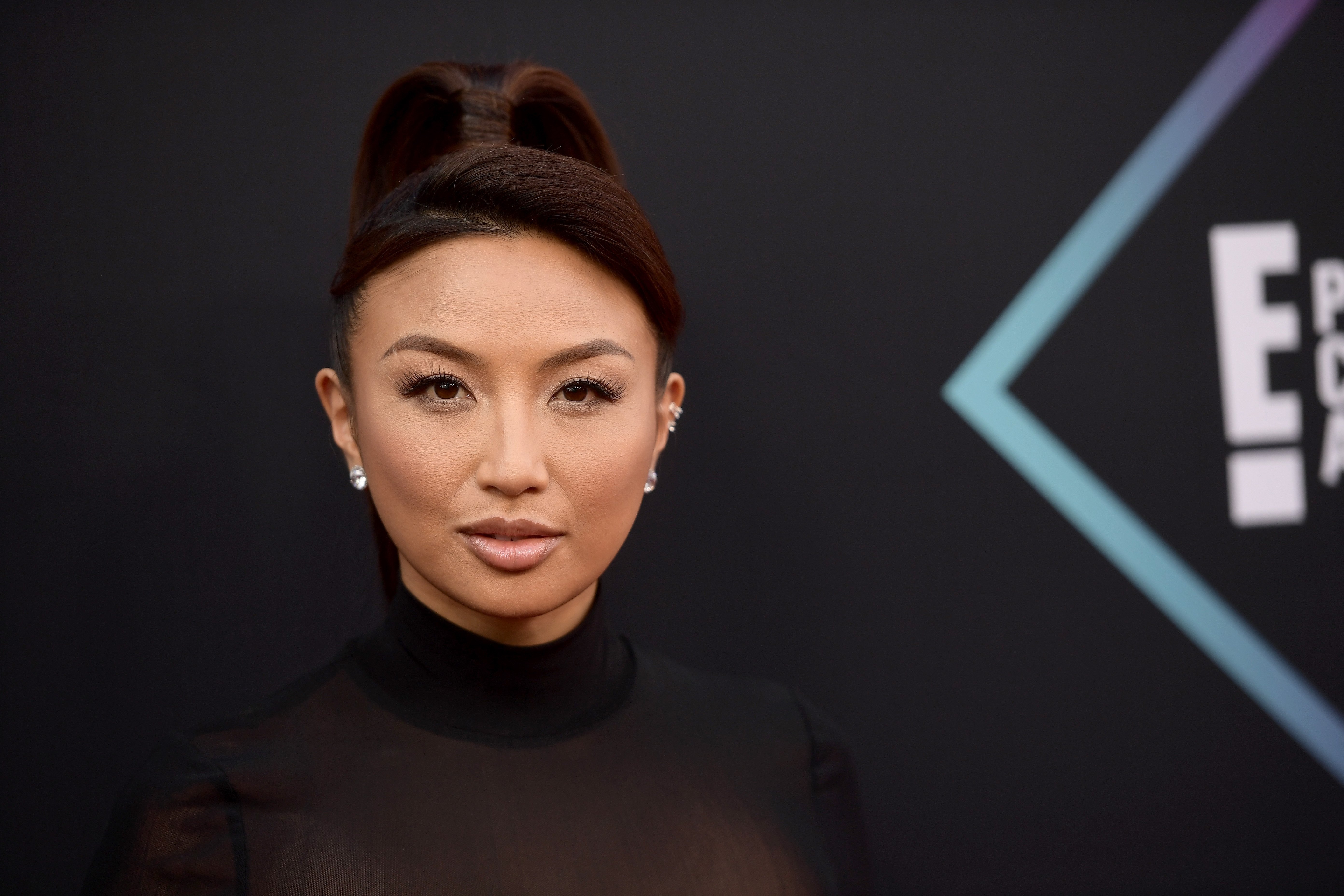 Jeannie Mai at the People's Choice Awards in November 2018 | Photo: Getty Images
LEGS AND THEN SOME
The host of "The Real" shared a photo of herself all-glammed up while sitting on a patch of grass. The photo's angle and her position gave fans a full view of her bare legs courtesy of her skirt's raised hem.
Jeannie slightly tilts her head to the side to catch the sun's light which also shines on her orange dress. Her hair falls in giant curves beneath her shoulders.
Her stunning photo was accompanied by a short message intended to complement herself but also seemed to put down her ex-husband.
"In case no one told you today, you look hella cute and your ex ain't shit."
Jeannie is currently dating rapper Jeezy who made her realize that she compromised her standards when she was with Freddy.
REGRETS OF HER PAST
The ex she may be referring to is Freddy who she was married to for 10 years before filing for divorce in October 2018. The couple split after issues on having children drove a wedge between them.
They went through a nasty divorce battle that saw Jeannie regretting ever marrying Freddy. The talk show host confessed she wouldn't have married Freddy if she knew what she learned about him during their divorce proceedings. Their divorce got ugly when money became the issue.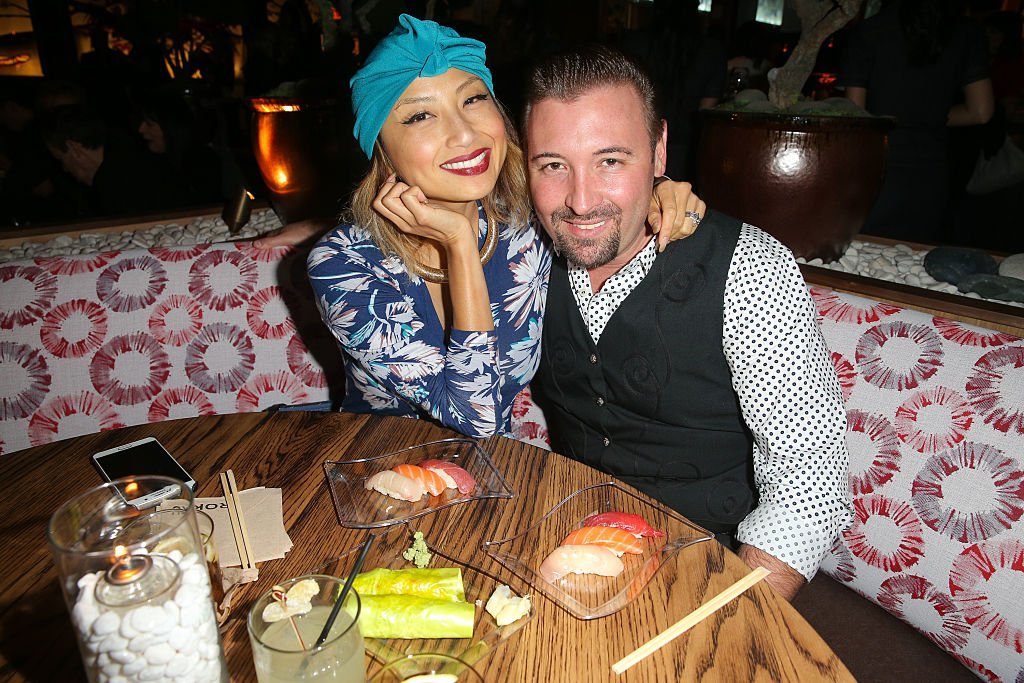 Former spouses Jeannie Mai and Freddy Harteis at the grand opening of Roku in West Hollywood in November 2015. | Photo: Getty Images
THE MAN WHO RAISED HER STANDARDS
Jeannie is currently dating rapper Jeezy who made her realize that she compromised her standards when she was with Freddy. During a tearful chat with her co-hosts on "The Real," last year, Jeannie compared Freddy to Jeezy and how special she felt around rapper.
"When [Freddy] said things like 'good for you' or 'that's cool,' I'm like, that's great, he supports me! That to me is my standard of support," she said.
However, she realized that it was a low standard compared to the way Jeezy showed her his support. As an example, she recounted how Jeezy left his own birthday party to drive her to the airport and see her off.
WHY SHE STAYED IN HER MARRIAGE
Jeannie clarified that she wasn't blaming her ex but instead blamed herself for settling even though she saw red flags as early as a year into her marriage to Freddy. At the time, she felt divorce wasn't an option because of her love for God and her sense of loyalty.
But at some point, Jeannie found discernment and realized she would be happier apart from Freddy. This made her decide to finally let go of her marriage.
Jeannie and Jeezy began showing signs they were seeing each other in January 2019. By August, People confirmed they were dating when they showed up as each other's plus one at the inaugural SnoBall Gala.
Meanwhile, Freddy now has two children with his girlfriend, Linsey Toole. They welcomed a daughter in October 2018 and a son a year later.
Please fill in your e-mail so we can share with you our top stories!