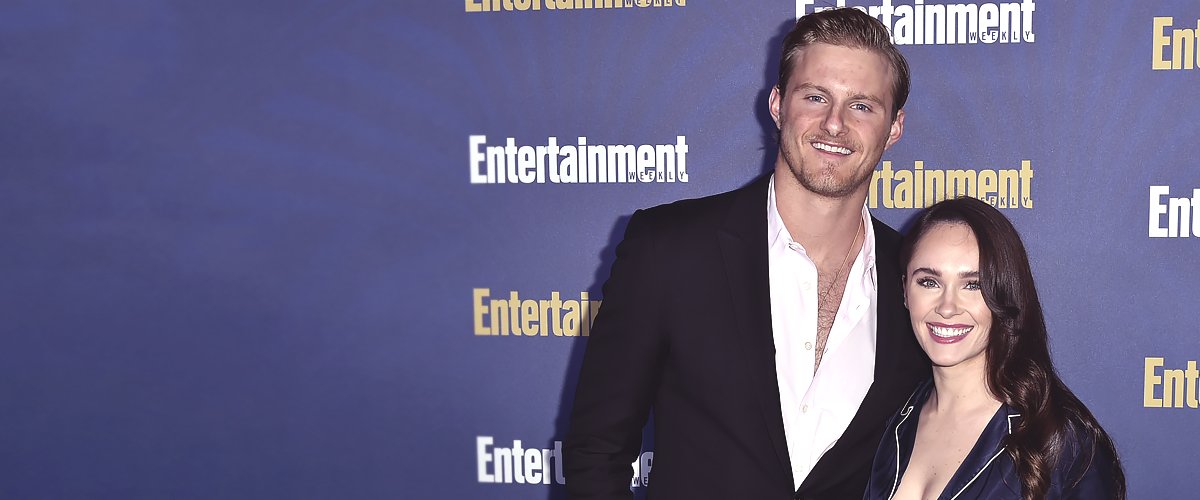 GettyImages
Real-life Partners of Vikings Cast

Fans love "Vikings" for its adventurous storyline, for its battles, for the opportunity to immerse themselves into the ancient culture and, of course, for its amazing cast.
All of them look amazing even when they're covered in mud and blood, but besides their physical appearance, it's the cast's chemistry that made the show such a success.
Here, we answer some questions about the cast and their personal lives.
Are Ragnar and Lagertha dating in real life? Who is the main womanizer? Whose brothers are famous Hollywood stars? Let's find out!
Travis Fimmel as Ragnar Lothbrok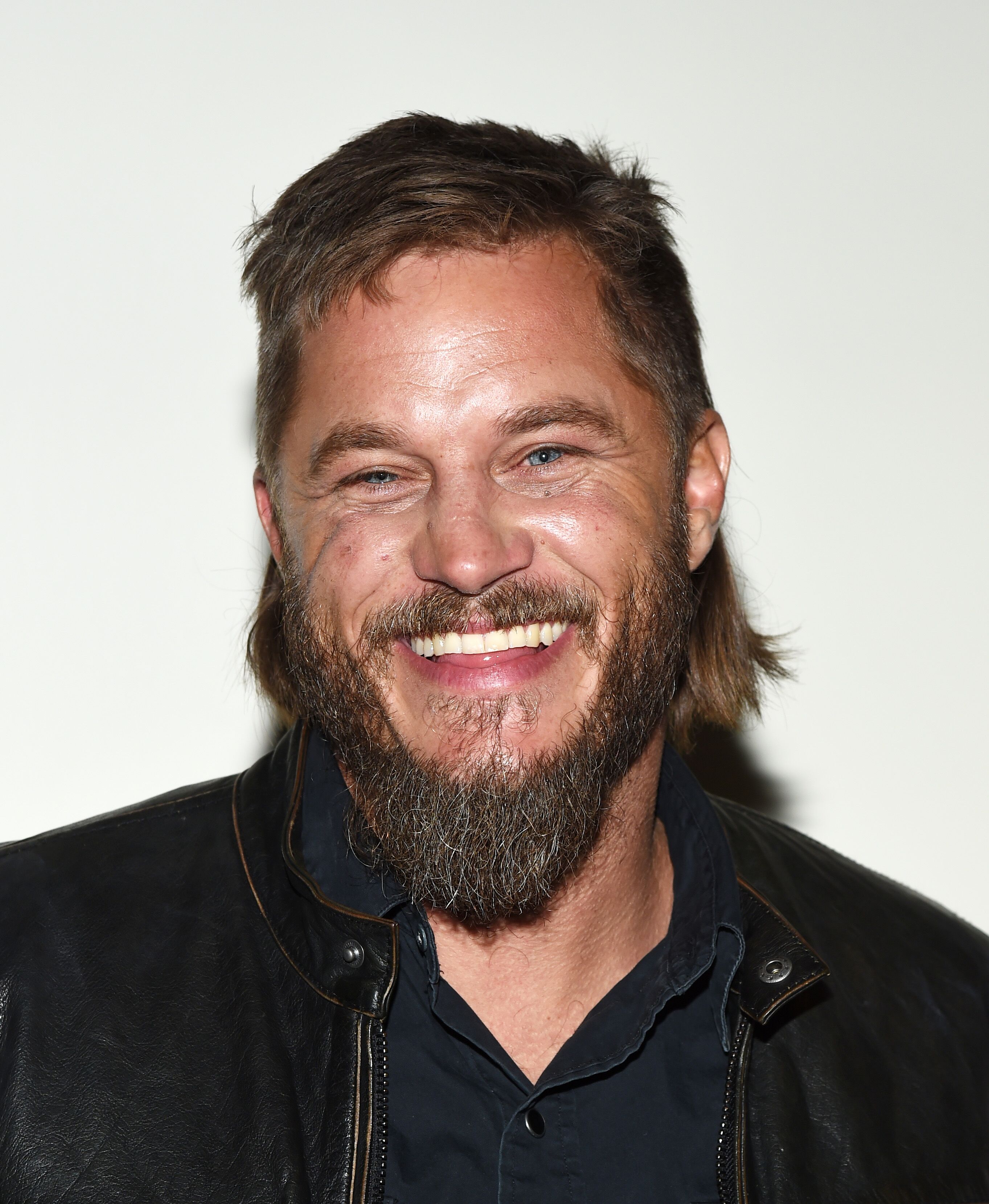 Travis Fimmel attends the "Finding Steve McQueen" Los Angeles special screening and Q&A at ArcLight Hollywood on March 11, 2019 in Hollywood, California | Photo: GettyImages
Although Ragnar found his sweetheart (and even a second one) in the series, the Australian actor and former Calvin Klein model Travis Fimmel, who portrayed the King of Denmark, is single.
Even though Travis was linked with several co-stars, all of his relationships were short-lived and nothing serious came out of it. In the past, he dated All Saints' group member Nicole Appleton, but she dumped him.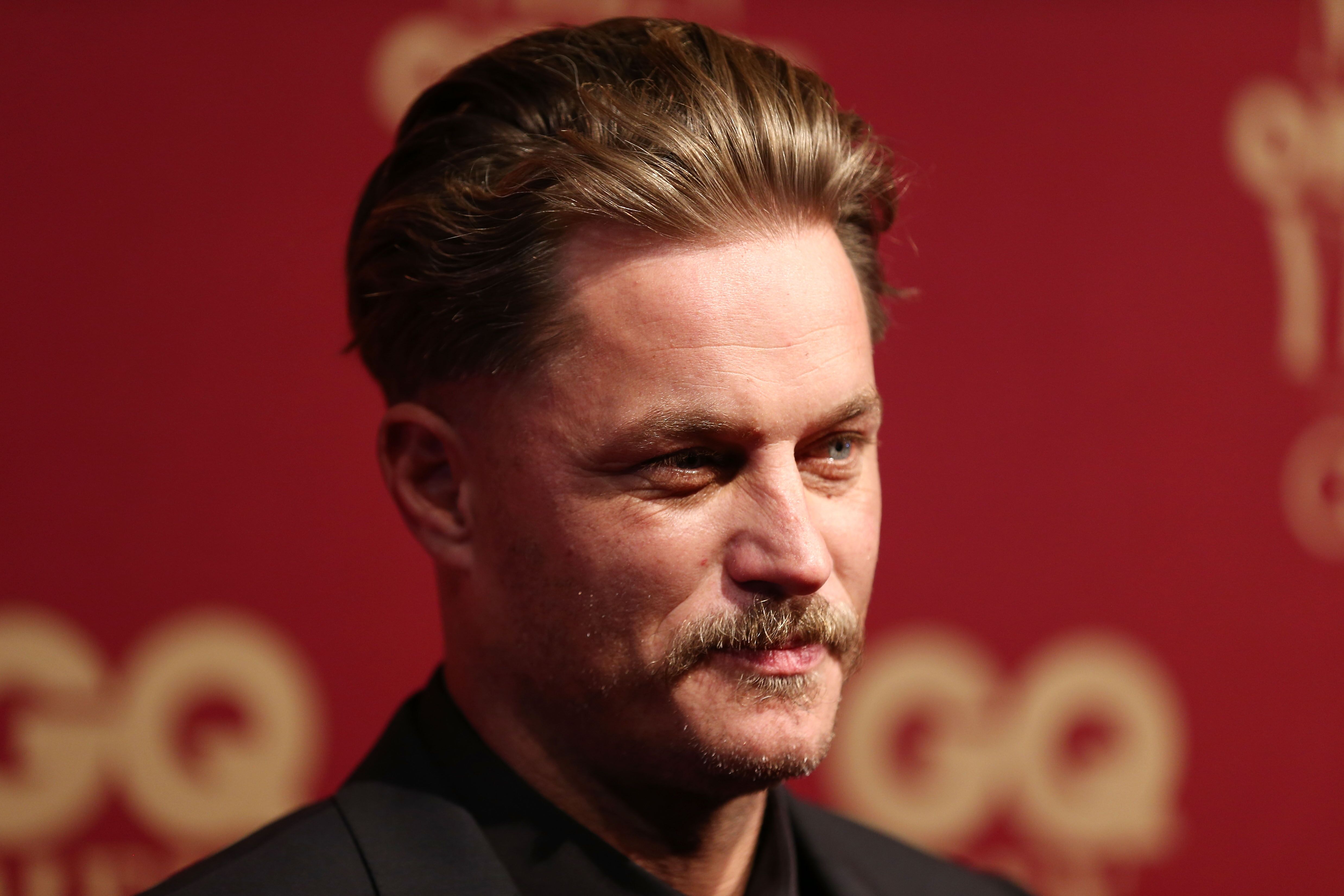 Travis Fimmel attends the GQ Men Of The Year Awards at The Star on November 15, 2017 in Sydney, Australia | Photo: GettyImages
In 2016, there were rumors about a relationship with his co-star Paula Patton, Garona from the "Warcraft" movie.
Their on-screen romance seemed so real that some fans were quick to draw conclusions and assume the pair had a thing going on off-screen. However, Paula has been linked to realtor Zachary Quitman since 2018.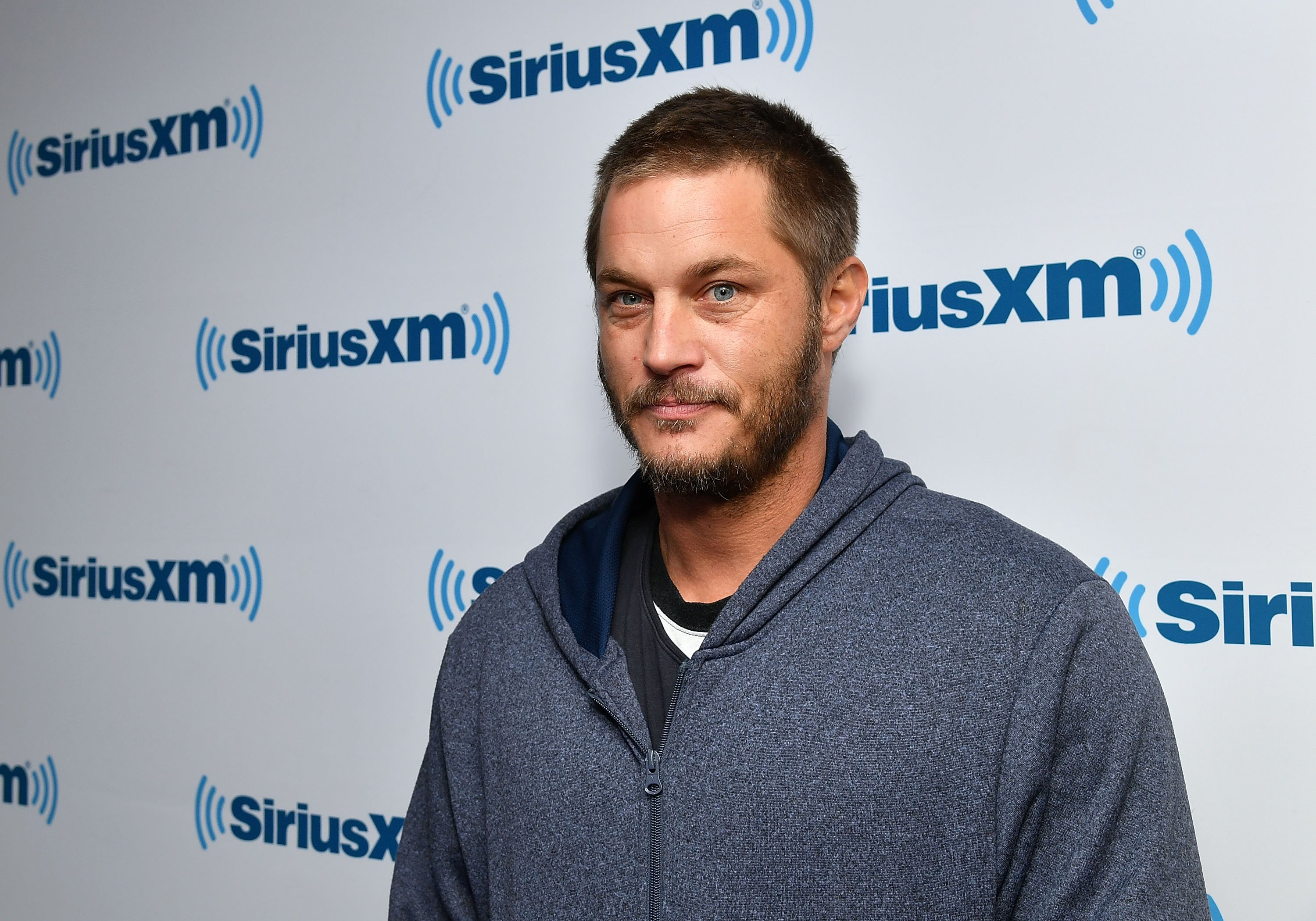 Travis Fimmel visits SiriusXM Studio on November 28, 2016 in New York City | Photo: GettyImages
In an interview, Travis revealed that his on-screen chemistry with Paula came naturally, "Oh yeah. If you saw her in real life... Yeah, pretty easy," said Fimmel
Hopefully, Fimmel will find his queen in the nearest future, but in the meantime, fans keep gushing about the 40-year-old Australian star.
Alexander Ludwig as Bjorn Ironside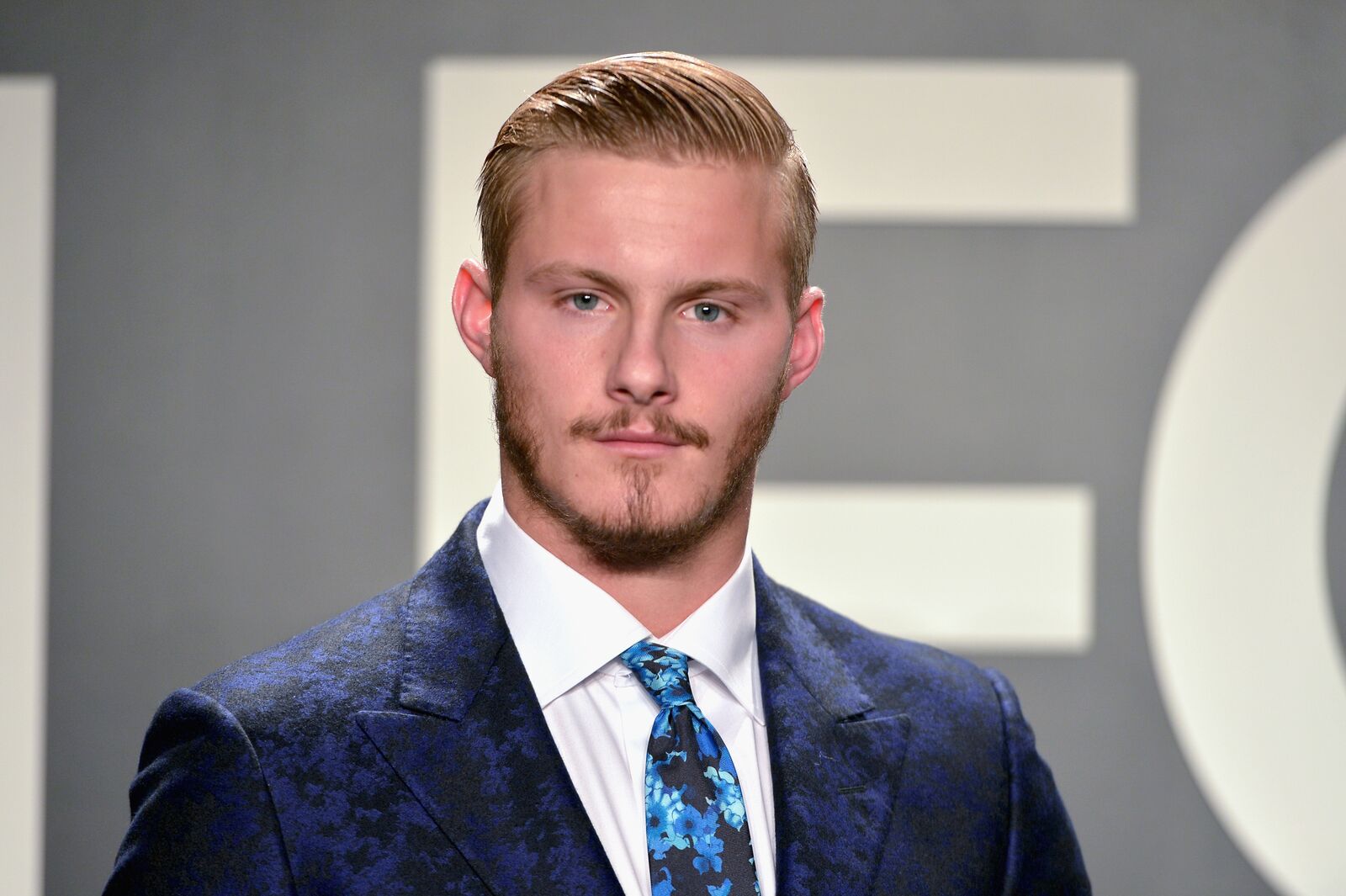 Alexander Ludwig attends the TOM FORD Autumn/Winter 2015 Womenswear Collection Presentation at Milk Studios in Los Angeles on February 20, 2015 | Photo: GettyImages
This handsome young man is also popular with women due to his appearance and charisma.
The first woman the actor dated publicly was his "Race to Witch Mountain" co-star AnnaSophia Robb back in 2008. He was only 16 back then, and Robb was 15. But their teenage romance lasted for a solid 3 years.
Alexander's list of romance victories also includes the actress Leven Rambin, whom he met on the set of "Hunger Games," model Nicole Pedro, and even the alpine ski racer Lindsey Vonn.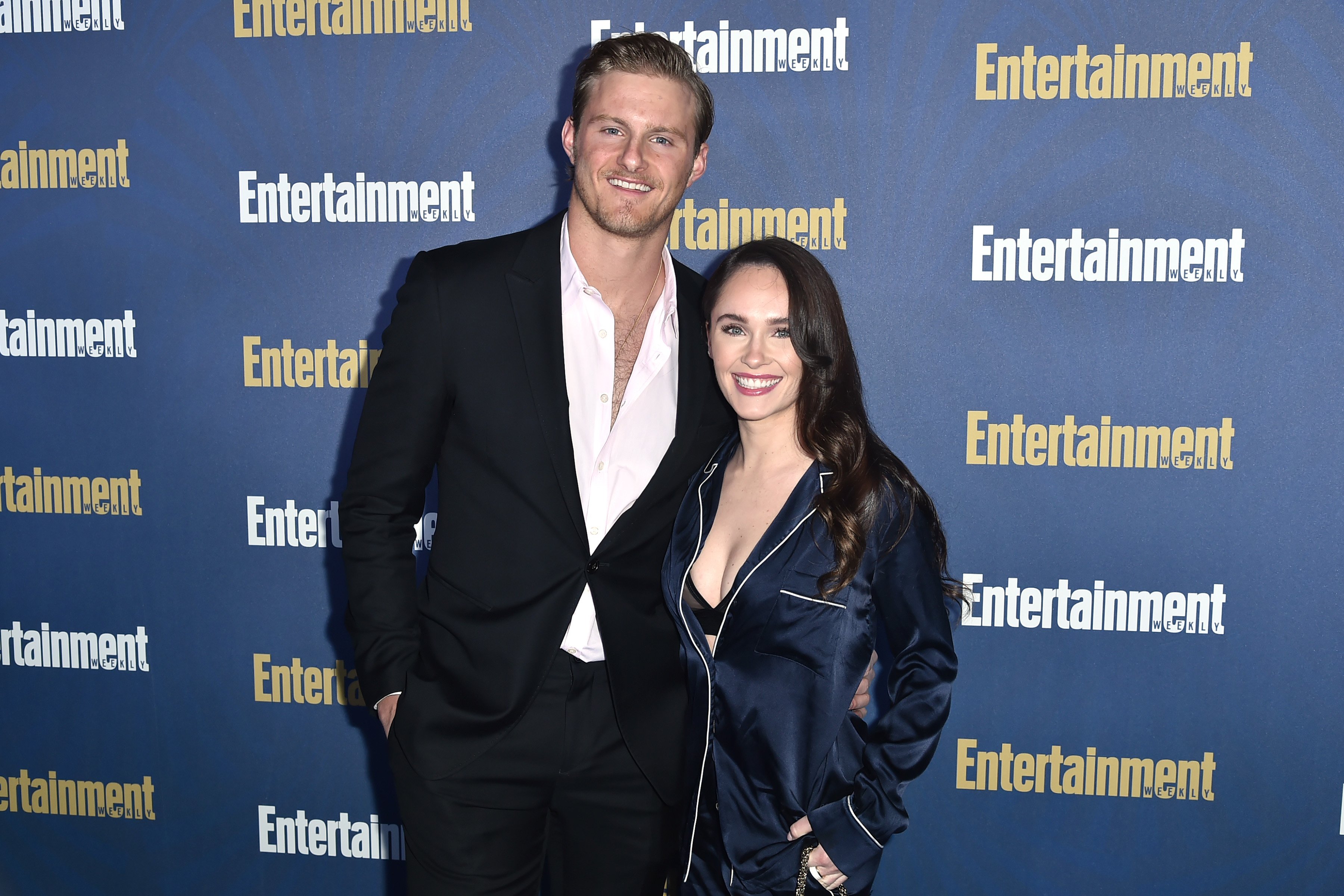 Alexander Ludwig and Kristy Dinsmore attend the Entertainment Weekly Honors Screen Actors Guild Awards Nominees at Chateau Marmont on January 18, 2020 | Photo: GettyImages
But it seems that the actor has finally found the one. He seems to be very happy in a relationship with the actress, model, and dancer Kristy Dawn Dinsmore.
They have been dating since late 2018, and Dinsmore joined Ludwig in "Vikings" season 6, portraying Amma, a shield-maiden who sided with Ludwig's character Bjorn Ironside.
When Dinsmore made her debut on the series, Ludwig showed her proud boyfriend side by sharing pics of her as Anna on Instagram and he added in the caption that it was "one of the greatest gifts" of his life working with "his woman."
Maude Hirst as Helga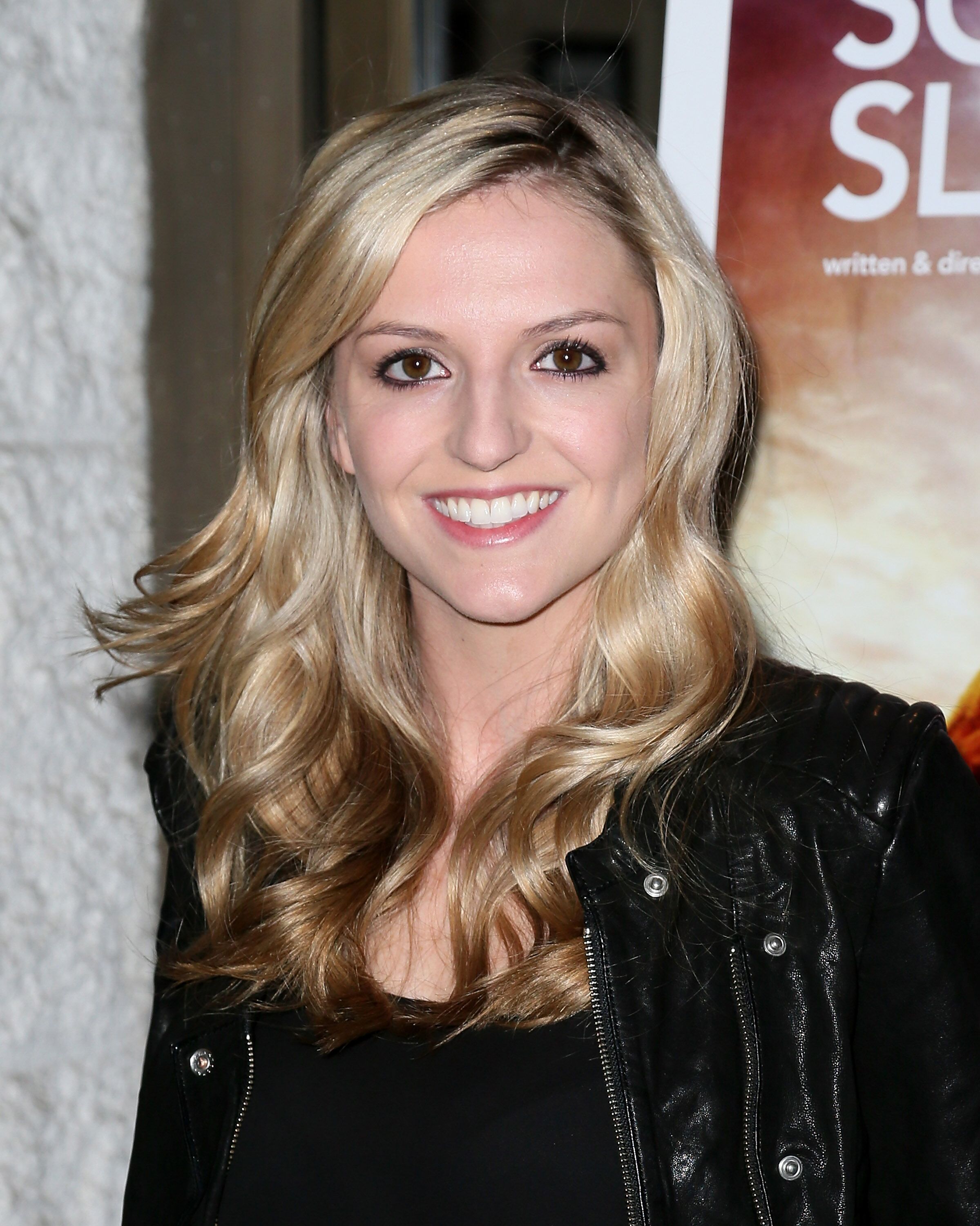 Maude Hirst attends a screening of Logolite Entertainment & Screen Media Films' "Somewhere Slow" at Arena Cinema Hollywood on January 31, 2014 | Photo: GettyImages
Loyal and beautiful Helga captured the hearts of many with her devotion when Floki (Gustaf Skarsgård) was punished for the murder of Athelstan.
Maude and her sister Georgia, who portrays Torvi, are daughters to Michael Hirst - screenwriter and producer of many historical movies, including "The Tudors" and "Vikings."
While her younger sister is still starring in "Vikings," Maude decided to take some time off the screen after her character on the show was killed in 2017.
Her father—the showrunner—said it was painful to kill his daughter's character, but it was necessary because "that was the end of that storyline."
These days, Maude is focused on mental and physical health by being a yoga and meditation teacher. She even has her own YouTube channel to inspire people.
There's little known about her love life. She spends a lot of time with the singer Bryn Christopher, but it's unclear if they're dating or just friends.
Maude Hirst is not planning on any new shows just yet, instead, she is concentrated on holding different Yoga events.
Jessalyn Gilsig as Siggy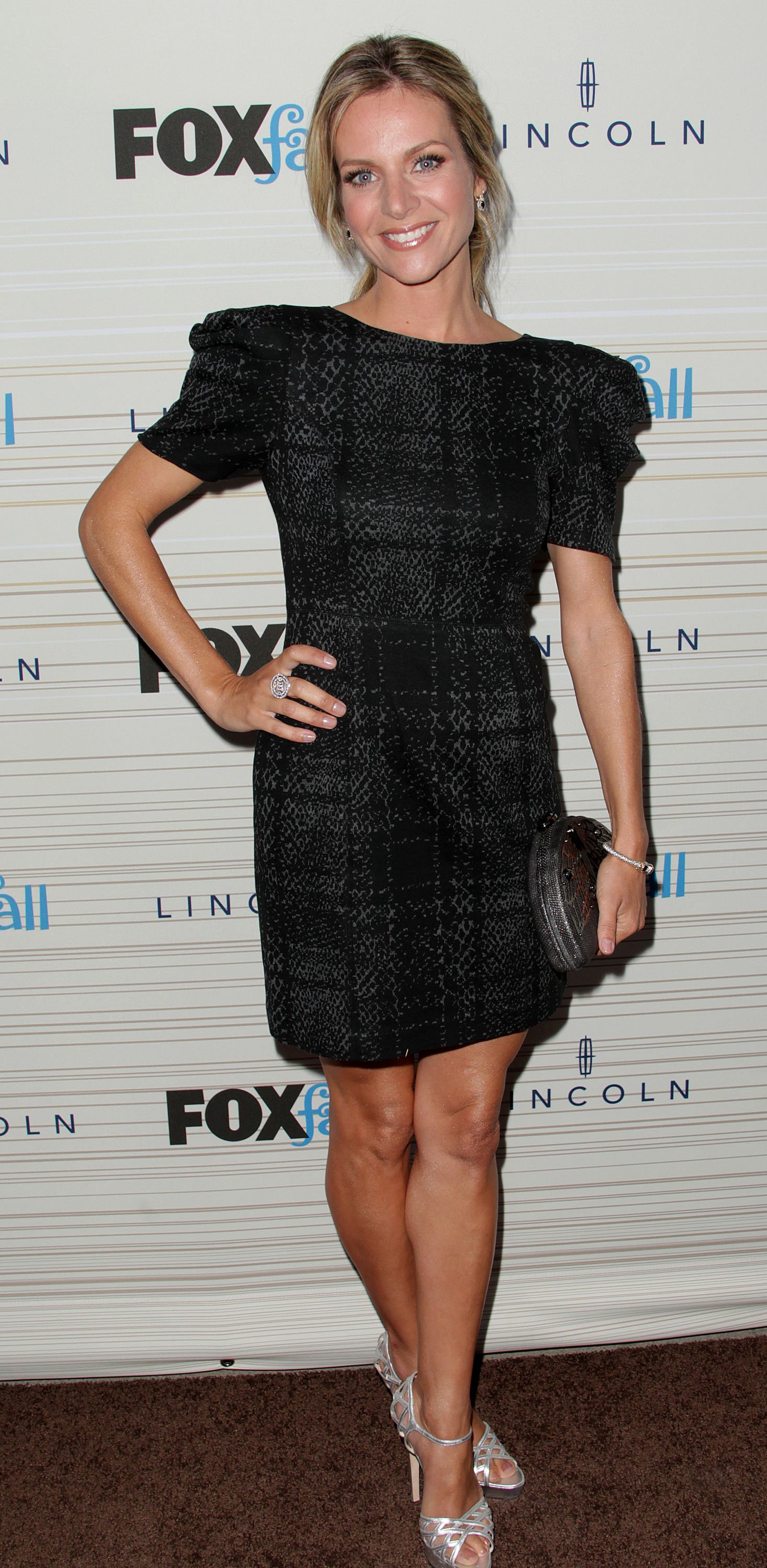 Jessalyn Gilsig attends Fox's Fall Eco-Casino party at Boa on September 13, 2010 in West Hollywood, California. | Photo: GettyImages
"Glee" star Jessalyn Gilsig married her highschool sweetheart Bobby Salomon on January 1, 2005i, and a year later, they welcomed now 13-year old daughter Penelope.
Jessalyn and Bobby divorced in 2010 after a 5-year-long marriage citing irreconcilable differences. They share the custody of their daughter.
For Jessalyn, having a child helped her see life from a different point of view, as she explained to People:
"Motherhood has taught me the meaning of living in the moment and being at peace. Children don't think about yesterday and they don't think about tomorrow. They just exist in the moment."
Jessalyn seems very concentrated on her career and devoted to her child now. She's really private about her love life, so, there's no way to tell if she has found a new man after her divorce.
Gustaf Skarsgård as Floki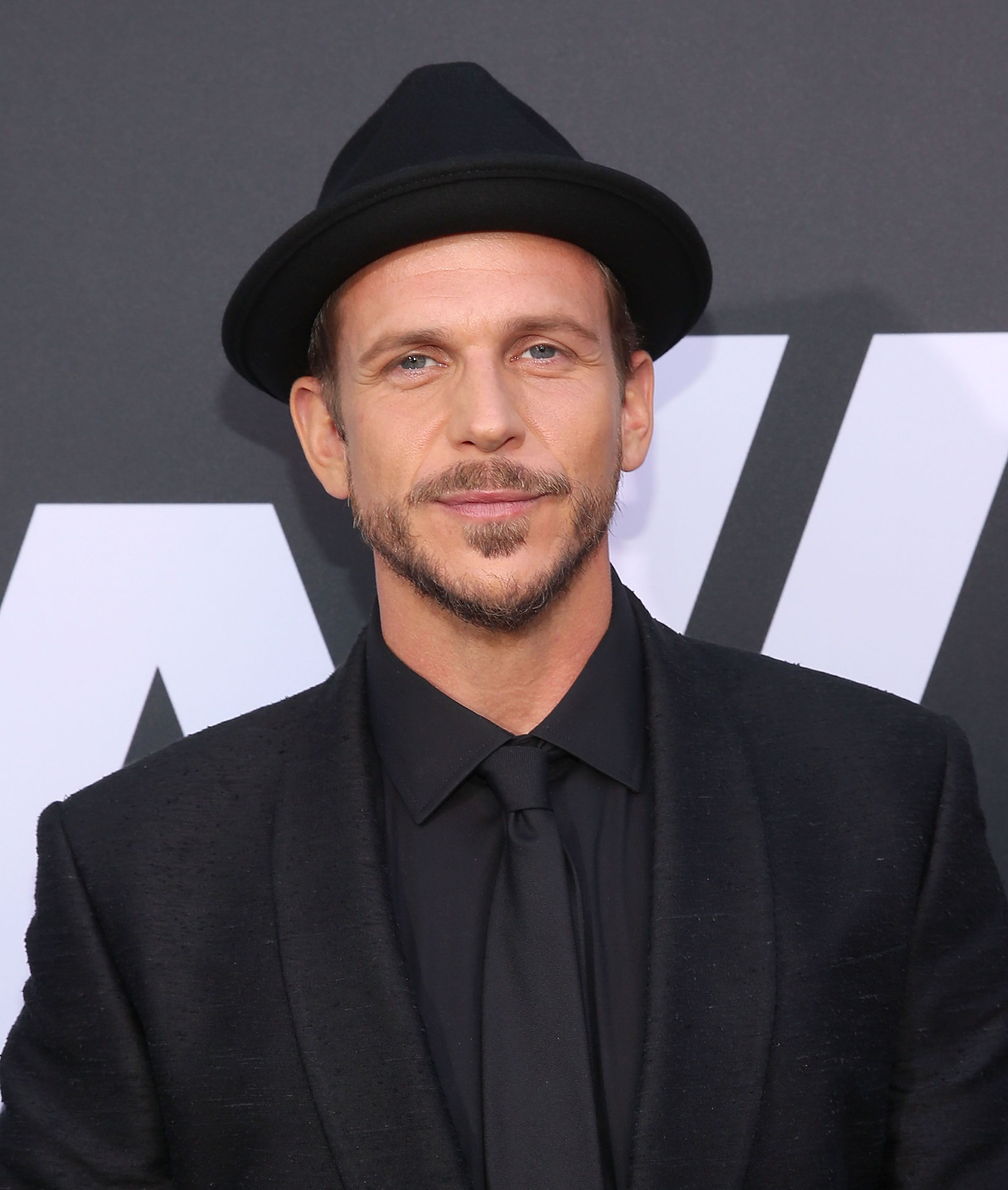 Gustaf Skarsgard attends the Premiere of HBO's "Westworld" Season 2 at The Cinerama Dome on April 16, 2018 in Los Angeles, California | Photo: GettyImages
Gustaf Skarsgard comes from a super famous family. His father is a popular Swedish actor, Stellan Skarsgard. And two of his seven brothers are also famous Hollywood actors.
The handsome Alexander Skarsgard became famous thanks to the HBO series "True Blood," and recently, "Big Little Lies."
And their younger brother Bill is well-known for his role as Pennywise the Dancing Clown in Stephen King's recent production "It."
Gustaf Skarsgard, Bill Skarsgard and Alexander Skarsgard arrive for the Premiere Of Warner Bros. Pictures And New Line Cinema's "It" held at TCL Chinese Theatre on September 5, 2017 | Photo: GettyImages
Gustaf dated Swedish actress Hanna Alstrom, better known for "Kingsman," from 1999 to 2005. Little is known about their relationship or the reason for their split.
Gustaf has been dating model Caroline Sjöström since 2017, but they too are being careful with what they share with the public.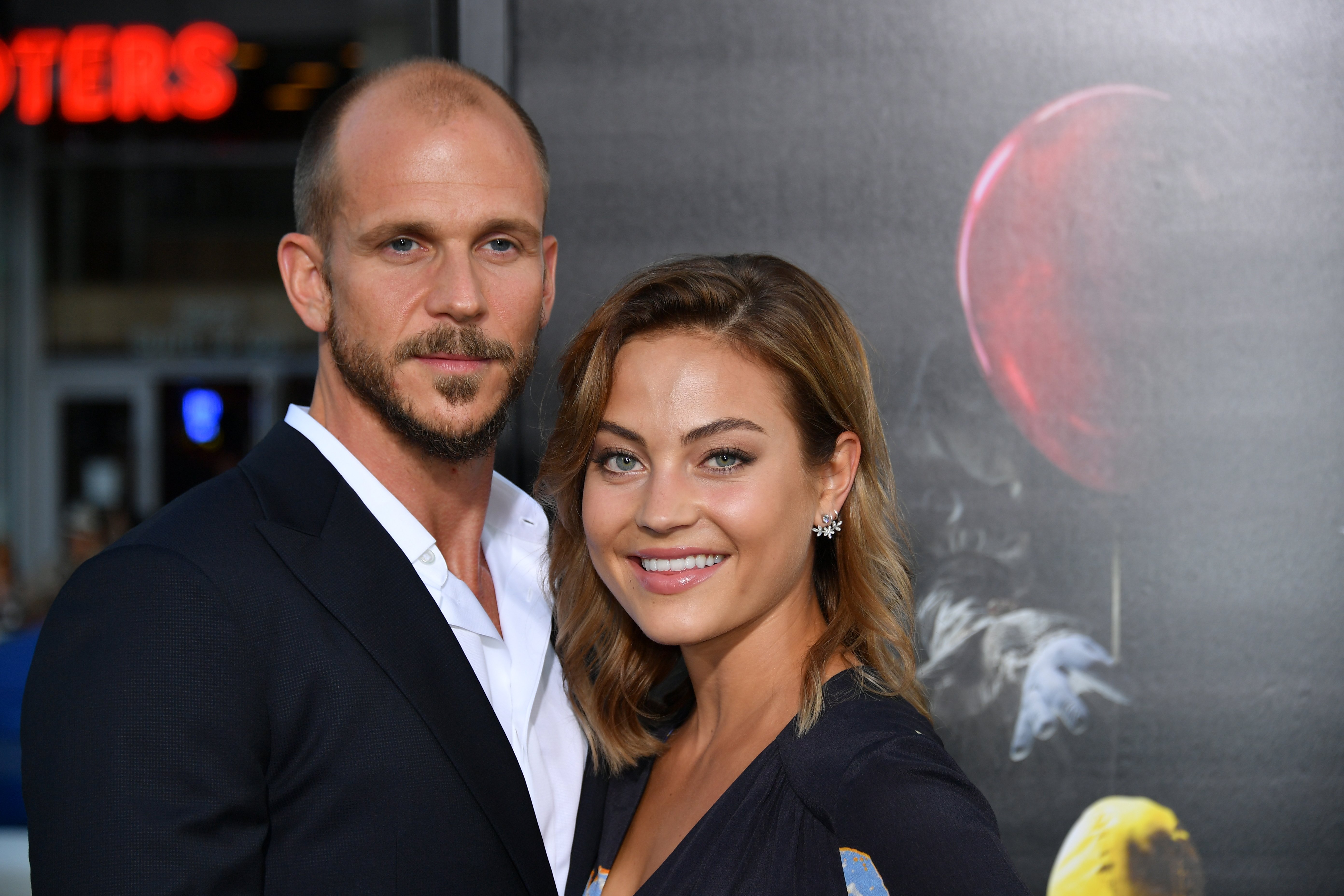 Gustaf Skarsgard and Caroline Sjostrand attend the premiere of Warner Bros. Pictures and New Line Cinema's "It" at the TCL Chinese Theatre on September 5, 2017 in Hollywood, California | Photo: GettyImages
Katheryn Winnick as Lagertha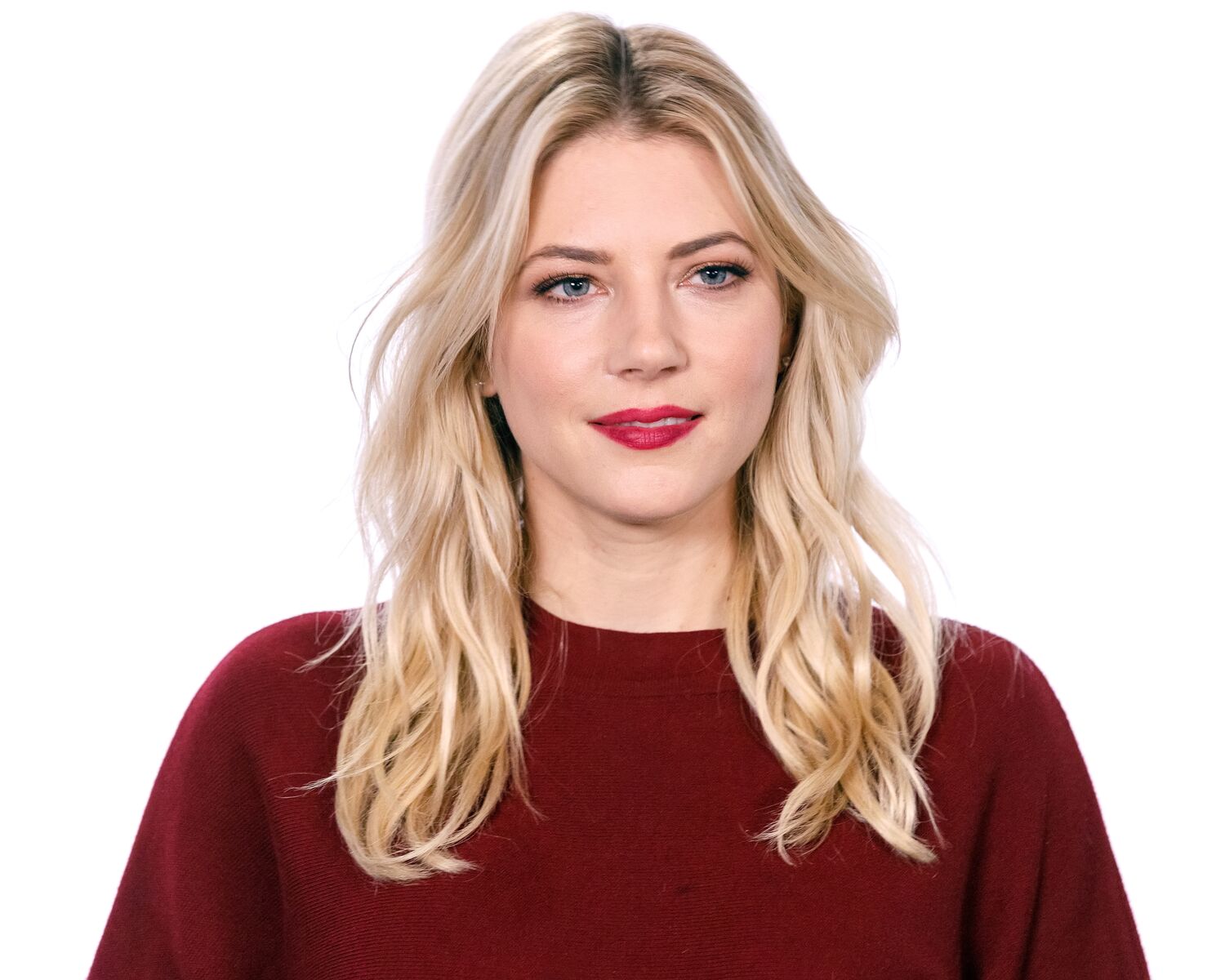 Katheryn Winnick visits 'The IMDb Show' on November 30, 2018 in Studio City, California | Photo: GettyImages
She might be a loving wife to legendary Ragnar Lothbrock in the TV-series, but in her real-life Canadian actress with Ukrainian roots, Katheryn Winnick is very secretive about her private life.
The 42-year old actress was spotted with Sofia Vergara's ex Nick Loeb back in 2015, but her rep was quick to deny that the pair were in a relationship.
Katheryn maintains a good relationship with Alex Høgh who portrays Ivar the Boneless on the show, the son to Ragnar and Aslaug. But they remain just friends.
Katheryn and Travis aka Ragnar definitely have on-screen chemistry, and many are hoping for their romance to continue off-screen.
Alex Høgh Andersen as Ivar the Boneless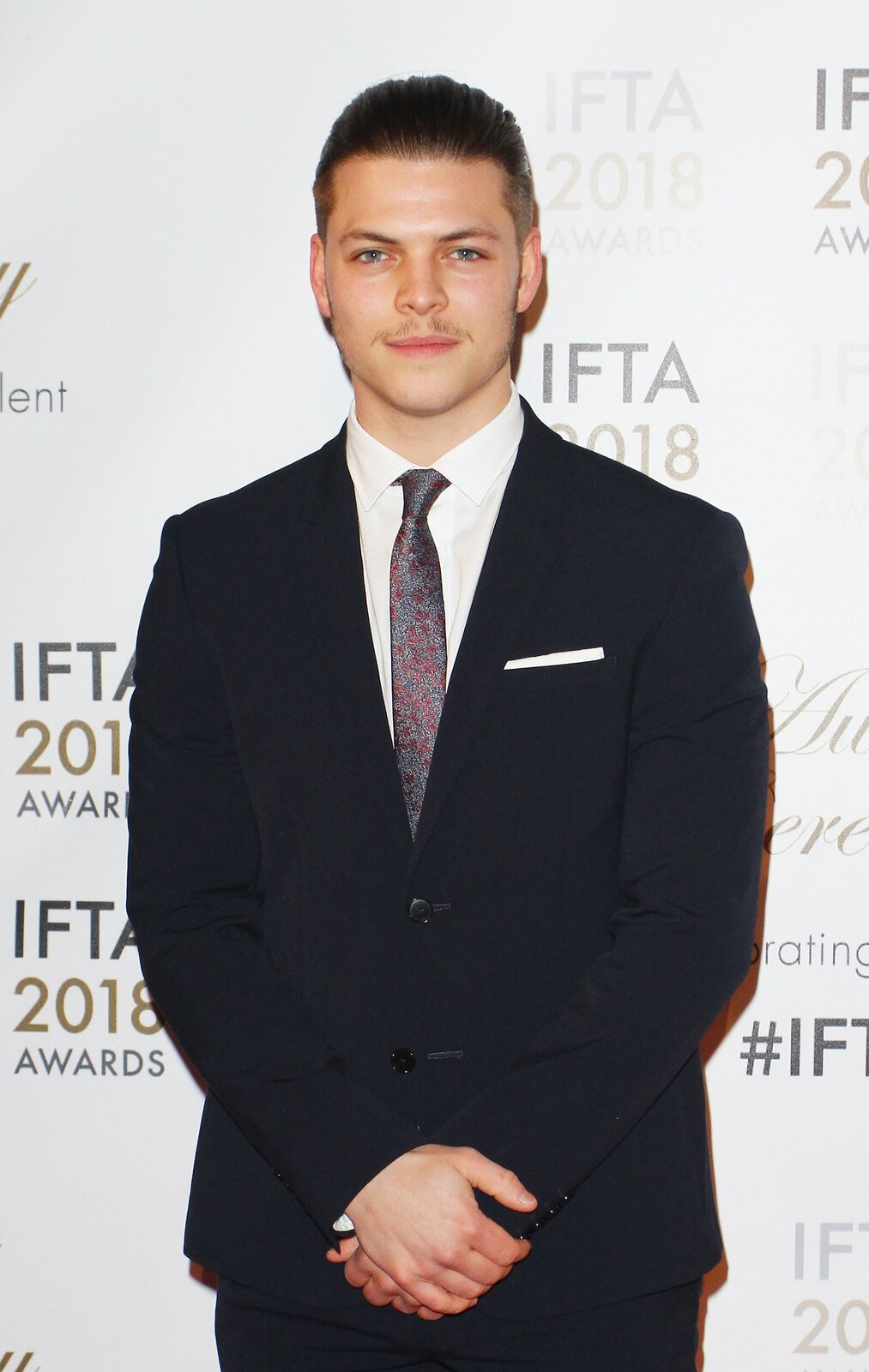 Alex Høgh Andersen attends the 'IFTA Film & Drama Awards' at Mansion House on February 15, 2018 in Dublin, Ireland | Photo: GettyImages
Alex has dreamt of acting since childhood. At the age of 17, he was accepted to the University of Copenhagen to study Film and Media Studies and then his dream came true.
In "Vikings," Alex portrays a legendary Viking who was famous for his cruelty, but he couldn't be more different from his character.
The 25-year old actor hasn't been spotted in any relationship yet. He seems to be concentrated on working in his first big project and doesn't want to get distracted from acting.
In his free time, Alex is devoted to photography, learning about cameras, charity and dancing, and singing.
George Blagden as Athelstan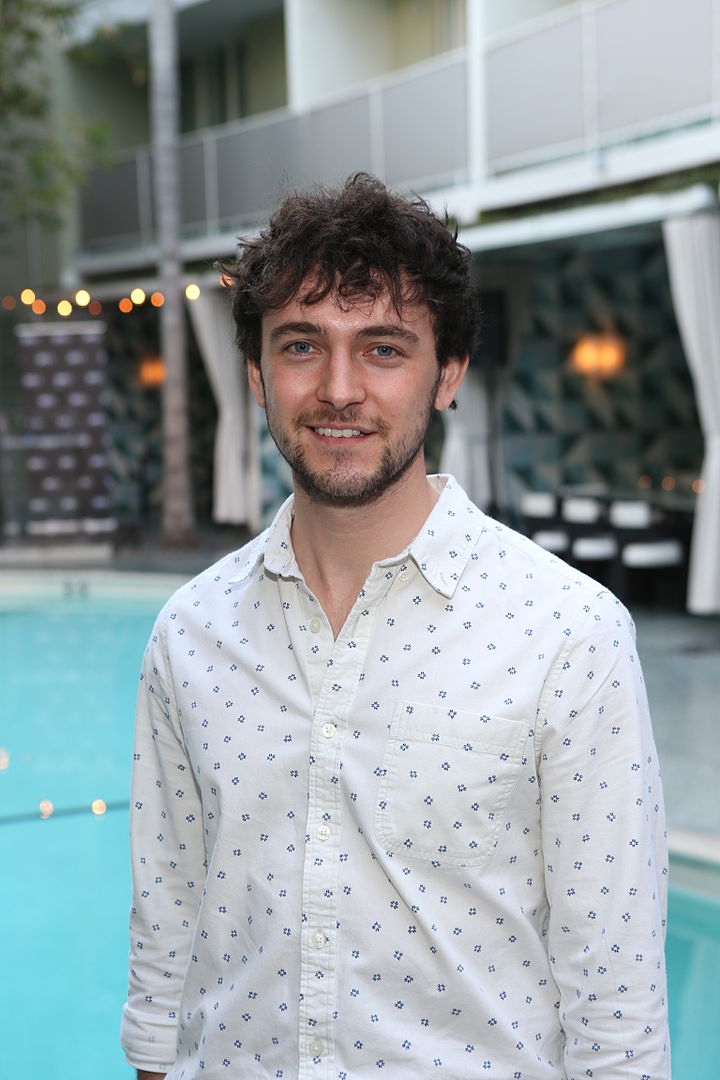 George Blagden at a reception on March 19, 2014 in Beverly Hills, the Canadian Film Centre | Photo: GettyImages
At 30, George Blagden has three iconic roles under his belt. Aside from Athelstan on "Vikings," he's also known for his portrayal as Louis XIV in the drama "Versailles," and as Grantaire in the 2012 film adaptation of "Les Misérables."
As for his love life, George couldn't be in a better place. Although he dated his co-star Elinor Crawley, who played Thyri in "Vikings," he's now a happily married man.
George met actress Laura Pitt-Pulford when they shared the stage on the play "Platinum" in 2016. They started dating in 2018 and got engaged in July 2019.
It took them only three months to plan their wedding, and they tied the knot in a beautiful ceremony in September of the same year.
Alyssa Sutherland as Aslaug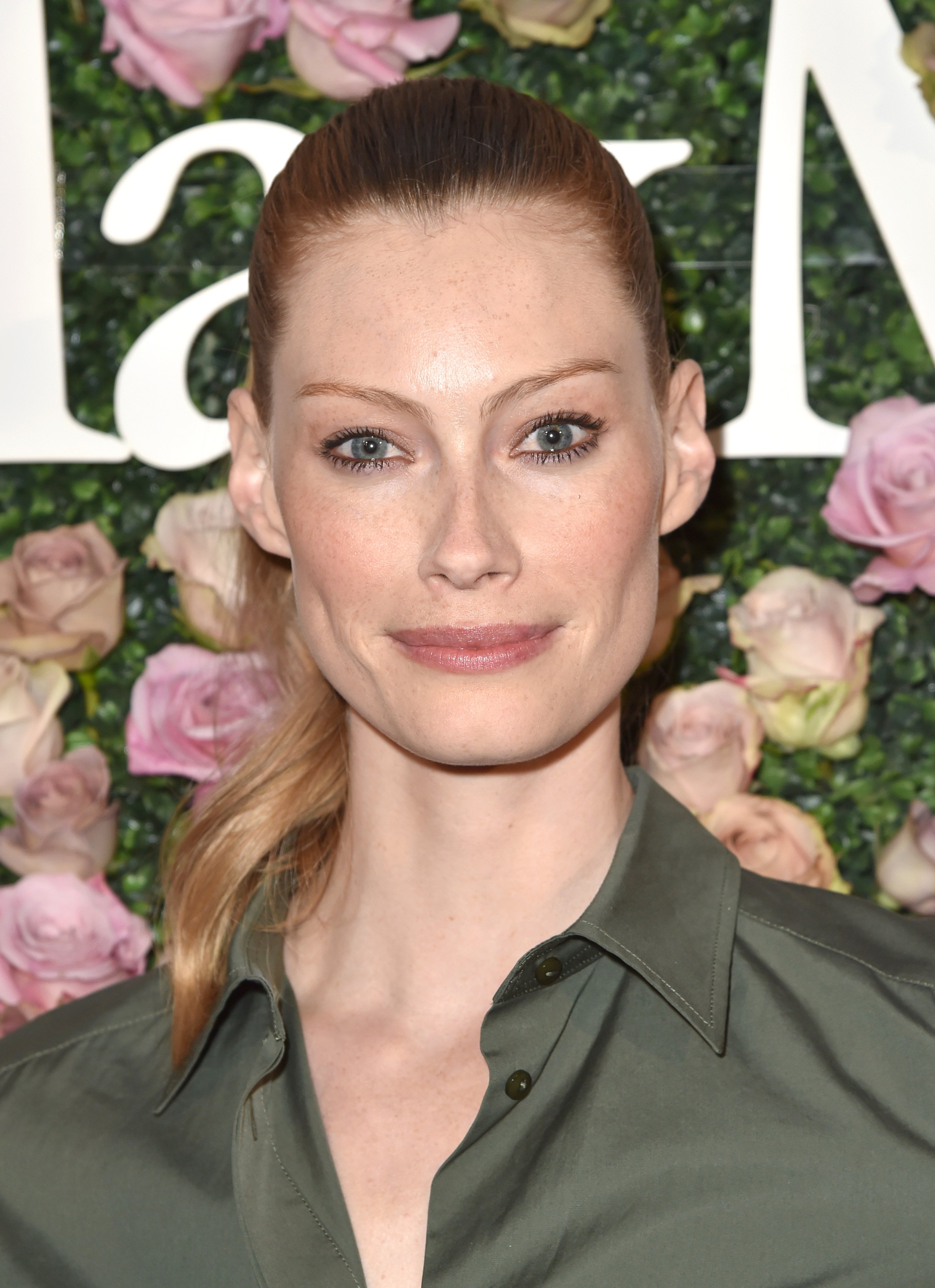 Alyssa Sutherland, wearing Max Mara, at Max Mara Celebrates Zoey Deutch - The 2017 Women In Film Max Mara Face of the Future at Chateau Marmont on June 12, 2017 | Photo: GettyImages
Gorgeous Alyssa Sutherland is an Australian and former model, just like Travis Fimmel. But there's little known about her private life.
She married long-term boyfriend, American film and commercial director, Laurence Shaney, in 2012. However, they divorced quite soon, right when she started acting for "Vikings" actively in 2013.
According to her pictures on Instagram, as of 2019, Alyssa was dating photographer Benjamin Walsh, who shared a lovely slideshow of pictures to celebrate Valentine's Day, as he recalled the day they met at the Visual Effects Society Awards.
Clive Standen as Rollo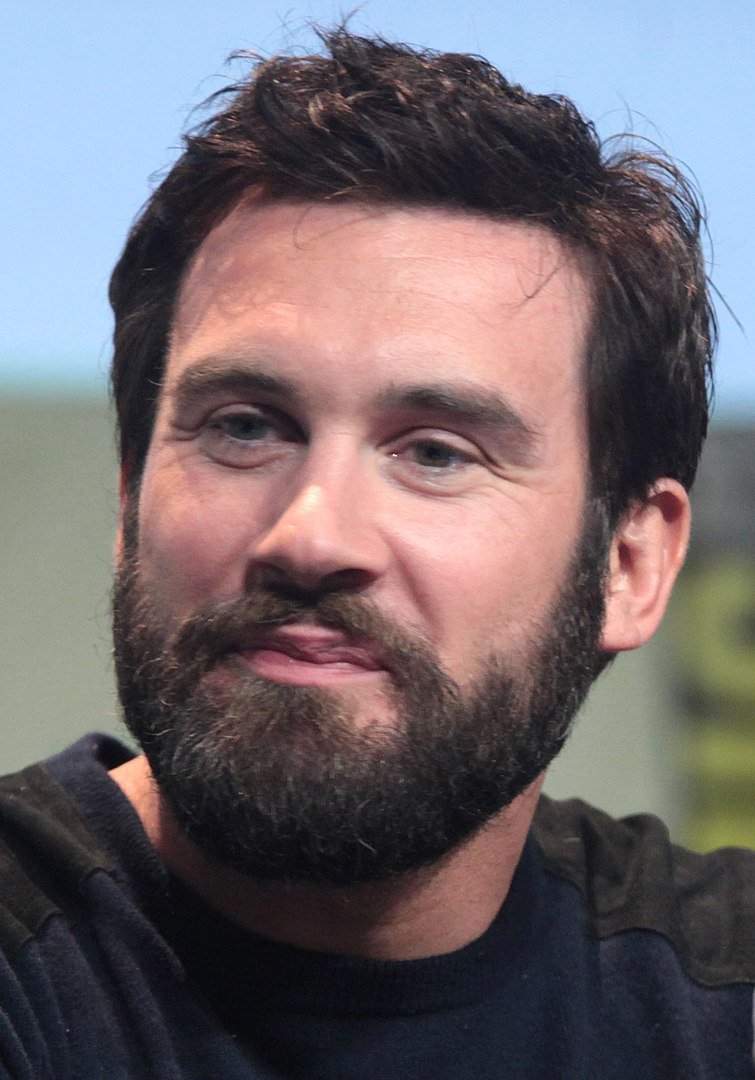 Clive Standen speaking at the 2015 San Diego Comic Con International, for "Patient Zero", at the San Diego Convention Center in San Diego, California | Photo: Wikimedia Commons Images
While being so distant from culture and good manners, Rollo managed to enchant the Princess of Paris and find happiness but what about Clive Standen?
Clive is a lucky guy, he found the love of his life, Francesca de Takats, at a very young age. hey dated for a long time before getting married in 2007 at Babington House.
Clive is very romantic, judging by his proposal to Francesca. In 2007, the actor dressed up as his girlfriend's favorite celebrity, Elvis Presley, sang the song, "Fools Rush In" and popped the question
Despite being married for 12 years, Clive is still madly in love with his wife and their three children; two sons, Hayden and Rafferty, and a daughter, Edie.
On their 10th anniversary, he shared a touching message to his wife captioning it:
"I have met and married the one true love of my life, the only woman I have ever loved, or will ever love for the balance of my days."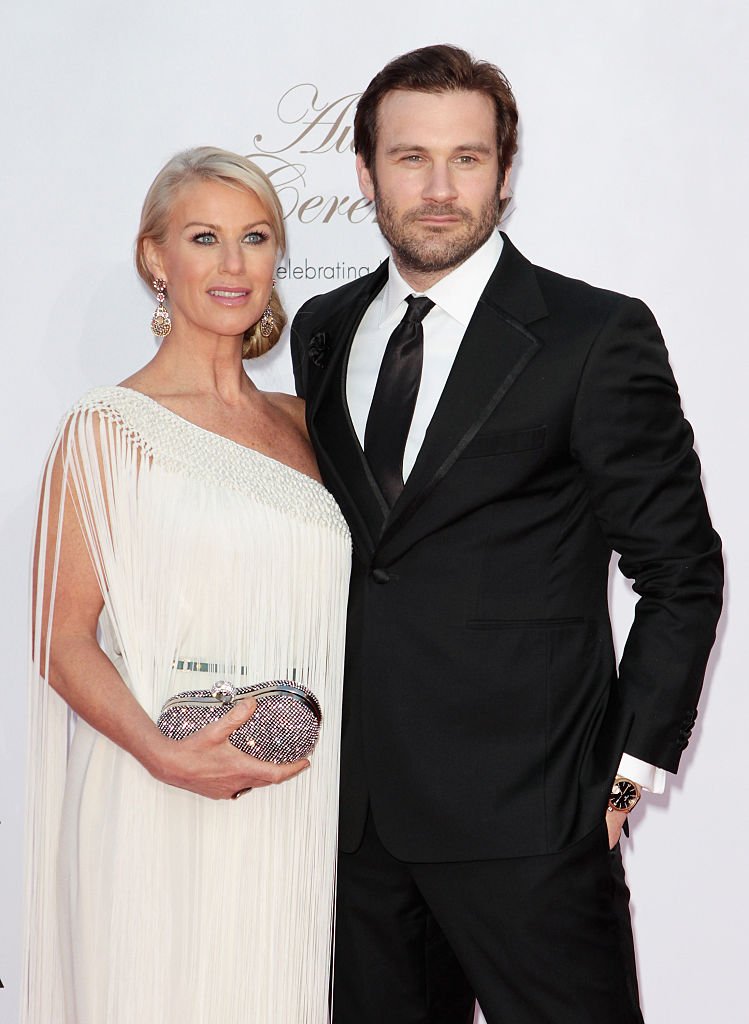 Francesca Standen and Clive Standen attend the 2016 IFTA Film & Drama Awards at Mansion House on April 9, 2016 in Dublin, Ireland | Photo: GettyImages
Clive is currently working on the upcoming NBC drama series "Council of Dads," which follows the family of Scott Perry (played by Tom Everett Scott) a man with terminal cancer.
For the 38-year-old star, whose character's are always more on the action-based genre, it was time to try something new, as he told the NY post:
"It was time to do something that was about a family, that somehow touched and moved some people. If there's anything to take away from 'Council of Dads,' it's about love, joy, and who shows up."
Clive found the show especially moving because his kids are close in age to the kids in the show.
Please fill in your e-mail so we can share with you our top stories!