Angela Bassett, 61, Unveils Secret to Her Flawless Skin & Ageless Beauty on Tamron Hall's Show
Actress Angela Bassett was live on Tamron Hall's show along with her longtime esthetician, Mamie McDonald, and it was there she revealed the secrets behind her glowing and ageless skin. 
Not many people believe that Angela Bassett, known for many of her biographical roles in movies, is 61 years old. This is due to her ageless beauty and flawless skin.
These qualities have endeared Angela to many people, with most of her fans, beauty specialists, and even celebrities, wondering just how she gets to look this beautiful.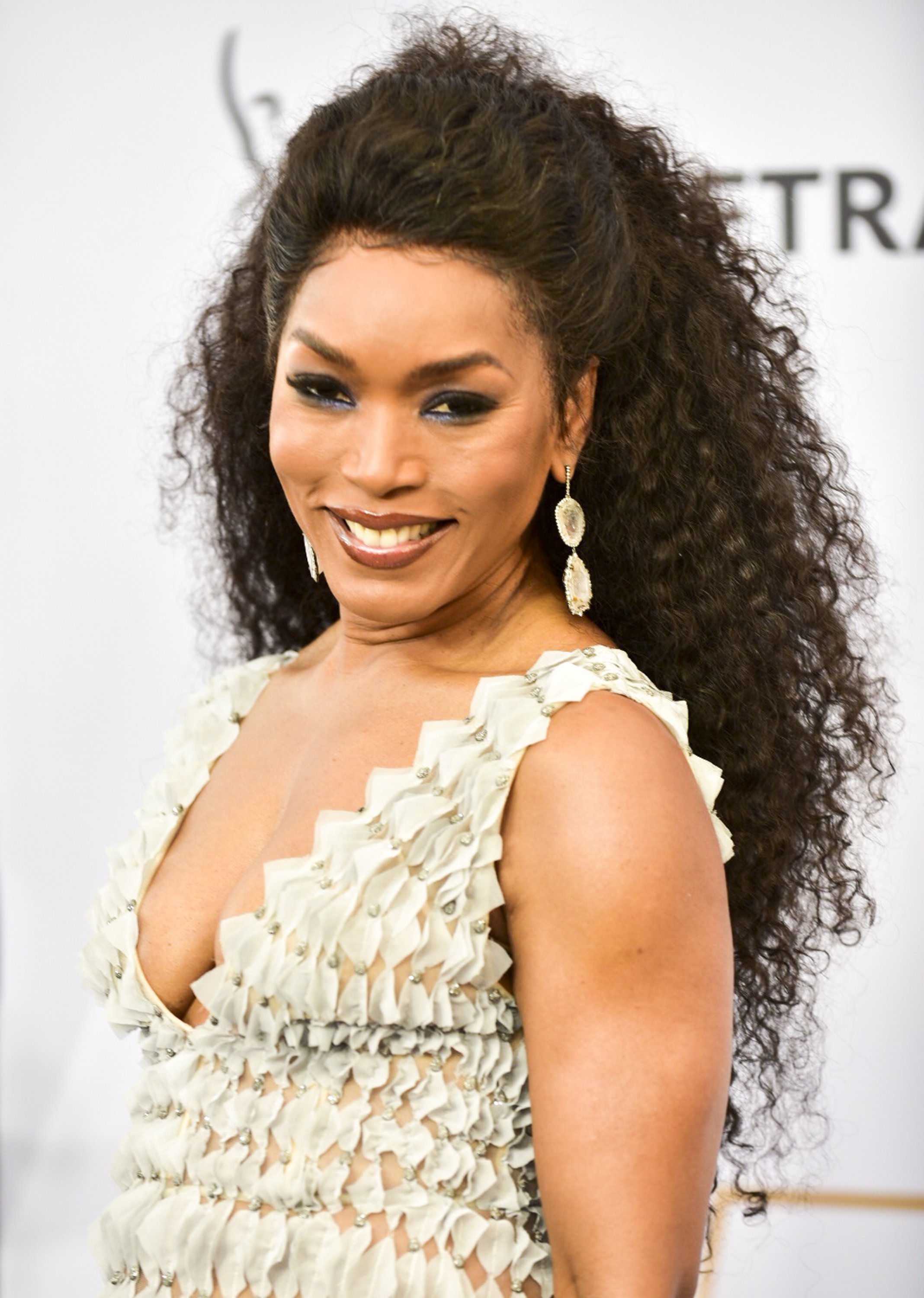 They had the answers to their nagging questions on the last episode of the Tamron Hall Show, as Angela, as well as Mamie, gave an insight into the actress's beauty regimen and the secrets to her lovely skin. 
Mamie described some of the regimens used by Angela and also admitted that the actress's skin was hereditary. The esthetician further revealed how the "Black Panther" actress has kept her skin looking flawless. Mamie said:
"I'm not into toners. But I do like cleansers. If your skin is sensitive, you don't want a cleanser with glycolic acid or salicylic acid because they exfoliate and thin the skin."
Going over a set of facial masks, Mamie said that a person with oily skin should use the masks thrice a week, while a person whose face needs hydration should use it twice a week. 
She further added that masks and serums helped in keeping the skin soft. Furthermore, when Mamie came across some cucumber slices, she revealed that they do not get rid of dark circles in the eye. 
We all have the capacity to be beautiful or ugly as we choose. It starts from the inside.
However, since cucumbers were cold, and had some water in them, they help in depuffing, hydrating, and soothing the skin, although they would not affect one's discoloration. 
Having skin like that of Angela Bassett requires one to wash their face twice daily, eat and drink well, and keep a strict skin regiment. But that isn't all, Angela also had this to say:
"It's your frame of mind. It's your mind, your mental state. We all have the capacity to be beautiful or ugly as we choose. It starts from the inside." 
Marvel and "Black Panther" fans are getting set for the sequel of the action-packed movie, themed after a fictional African Country, Wakanda. 
Angela, who is one of the stars of the movie, was live on "The Tonight Show Starring Jimmy Fallon," where she gave fans of the film an update on the upcoming sequel. 
The "Waiting to Exhale" star, who stars as the character Ramonda in the action flick, said that the movie production was coming along very well, and had been absolutely amazing. 
No matter how much Jimmy Fallon tried his best to get more information about the sequel from Angela, she wasn't ready to divulge anything. Looks like fans will have to wait and see for themselves.