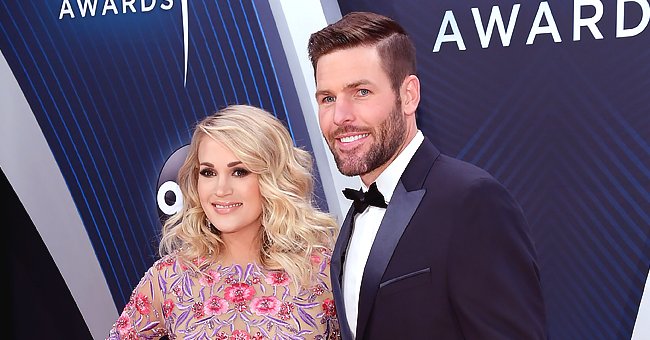 Getty Images
Carrie Underwood & Mike Fisher Share Photos of Their Cute Sons, Isaiah and Jacob Spending Time at Home
Carrie Underwood gave fans a peek into a few bonding moments with her kids over the weekend. Like many people, family time involved a lot of delicious food.
As the coronavirus pandemic continues, Carrie Underwood has a couple of suggestions for families who are spending more time at home with their loved ones.
The country singer took to her Instagram stories to share what she did with her kids over the weekend. The 37-year-old and her kids are making the most out of the internet.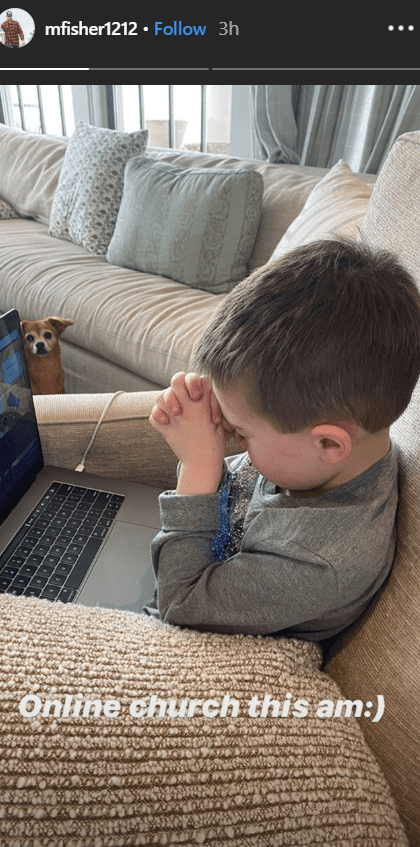 Carrie Underwood's son Isaiah prays in front his laptop | Photo: Instagram/ Carrie Underwood
Attending church online
Underwood first shared a photo of her son, Isaiah, five, with his hands clasped together, and his head bowed. "Online church is am :)," explained the singer over the photo.
In another shot, we see her younger son, Jacob, one, looking into an oven where some muffins are baking. Underwood didn't stop there, however. There were more treats to come.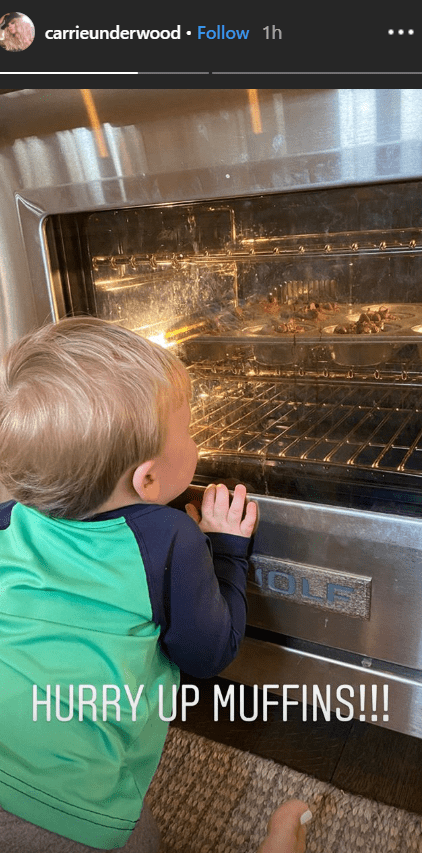 Carrie Underwood's son Jacob looks at muffins baking in oven | Photo: Instagram/ Carrie Underwood
Baking amid "coronageddon"
Another slide showed ingredients lined up in front of a countertop stove. She wrote, "If Grandma Jean's ginger cookies can't save us during Coronoageddon, I don't know what will!"
Underwood and her husband Mike Fisher love to dote on their boys. Earlier this month, Underwood shared quite a few photos of Isaiah enjoying himself on his fifth birthday.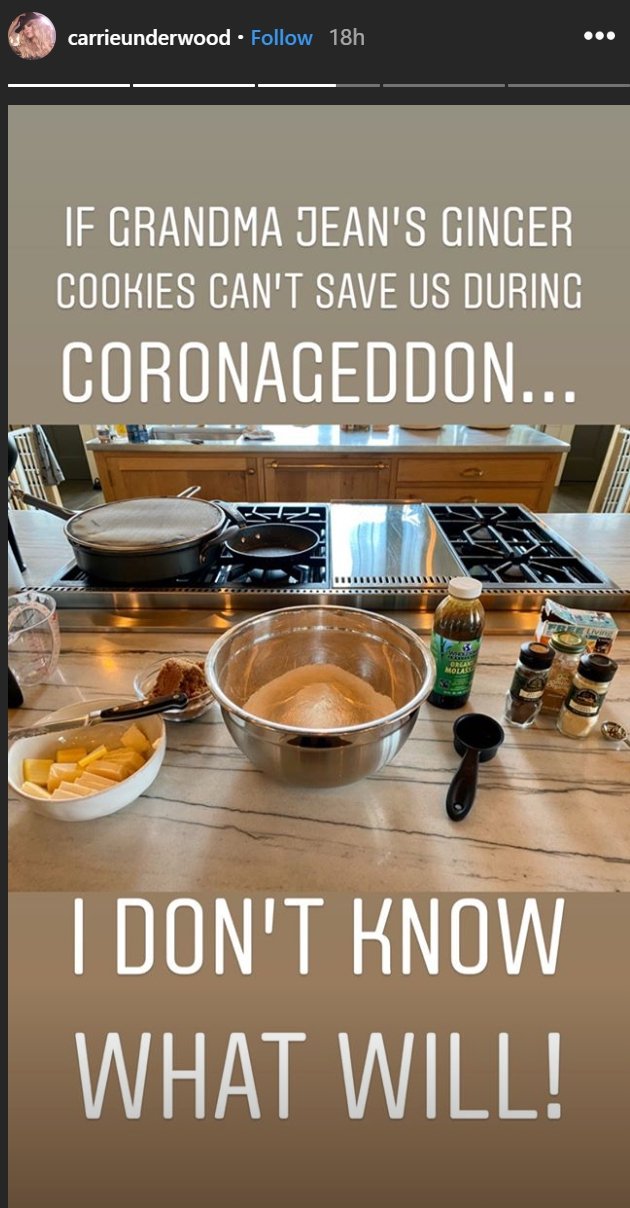 Carrie Underwood shows ingredients for cookies | Photo: Instagram/ Carrie Underwood
Isaiah celebrate his birthday
The boy's parents took him to a trampoline park called DEFY in Nashville, where he appeared to have a total ball of a time. The tot was also treated to a Scooby-Doo-themed cake.
Underwood and her husband have been married since 2010. In addition to their kids, the couple adopted a horse named Bojangles soon after Jacob was born.
Fisher, who is originally from Peterborough, Canada, gained American citizenship just last year. The retired professional hockey player also introduced his wife to the sport.
Couple attends a hockey game
Last month, the two attended a Preds game after an apparent long break. "Didn't realize how much I missed it," Underwood said at the time. She expressed hope that her husband might go back to playing.
However, Fisher typically accompanies his wife while she's on tour. Last September, the "Cry Pretty" singer gushed about having her family with her on the road.
Underwood's family in tornado
Unfortunately, Underwood still sometimes has to be away from her favorite people due to work. When a storm hit the middle of Tennessee recently, she wasn't with her husband or her two boys.
The star later revealed on the "Today Show" that Fisher had taken Jacob and Isaiah into a "safe room" in their house to protect them. Everyone ended up being okay.
Online, fans flocked to show support for their favorite country superstar and to the people of Nashville who were affected. We hope Underwood continues to remain safe.
Please fill in your e-mail so we can share with you our top stories!