Angelina Jolie's Daughter Shiloh Jolie-Pitt Spotted out and about with Her Mom after Surgery
Angelina Jolie and her children have not been seen in public for a while. However, they were recently spotted out and about, with the actress revealing the reason for their absence during an interview with Time Magazine.
Being the child of a celebrity has its ups and downs. The constant pressure from the media and the prying into one's personal life is something many children born of stars cannot handle.
However, while some do well with handling the media, some don't; on the other hand, few are aloof to the press and live their lives the best way they can.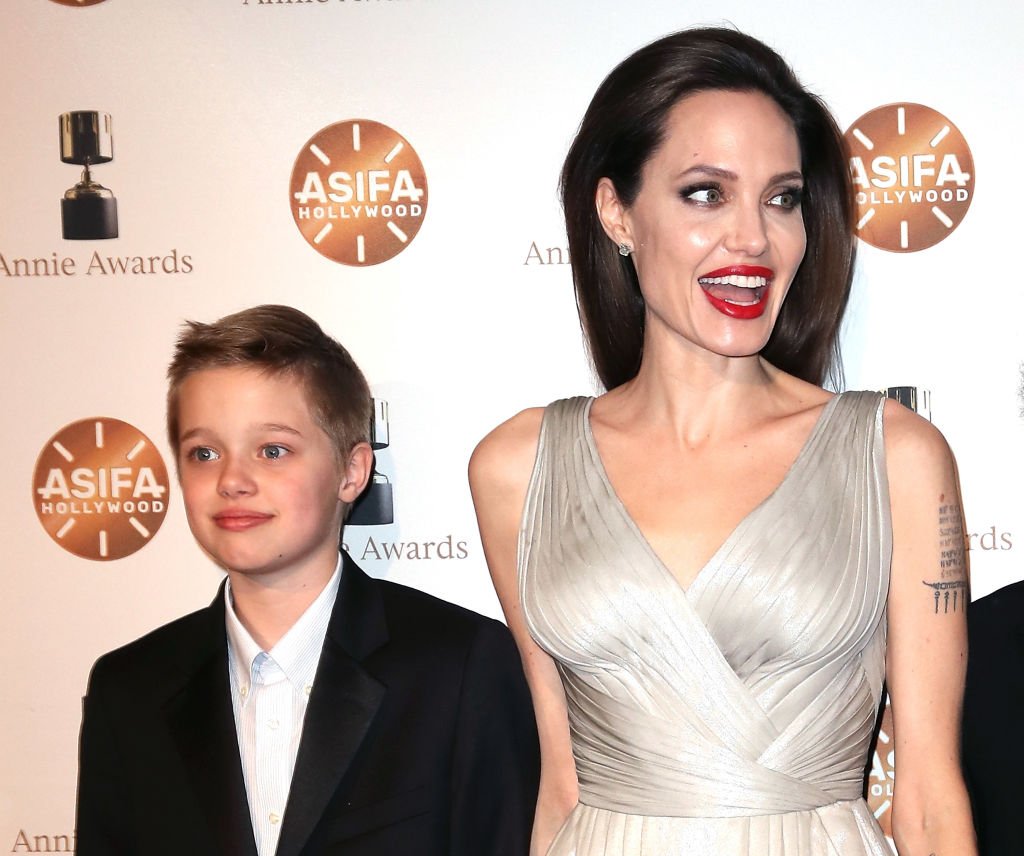 SHILOH'S OUTING POST-SURGERY
Shiloh Jolie-Pitt is the first biological child of Angelina Jolie and her ex-husband Brad Pitt. Born in 2006, she is the fourth child of Angelina and Brad as she has three older siblings who were adopted.
Recently, the 13-year-old was spotted with her mother and sister after she had surgery. Although the reason for the operation is not known, assumptions have been made that it was a hip surgery.
Angelina Jolie takes daughters Shiloh and Zahara to a movie in LA after praising her family for rallying around both girls following their surgeries https://t.co/edzFyRsdUN

— Daily Mail Celebrity (@DailyMailCeleb) March 10, 2020
Growing up, Brad revealed that Shiloh, who was two at the time, preferred to be called John or Peter.
Jolie recently expressed that one of her daughters had hip surgery, although she did not specify which child.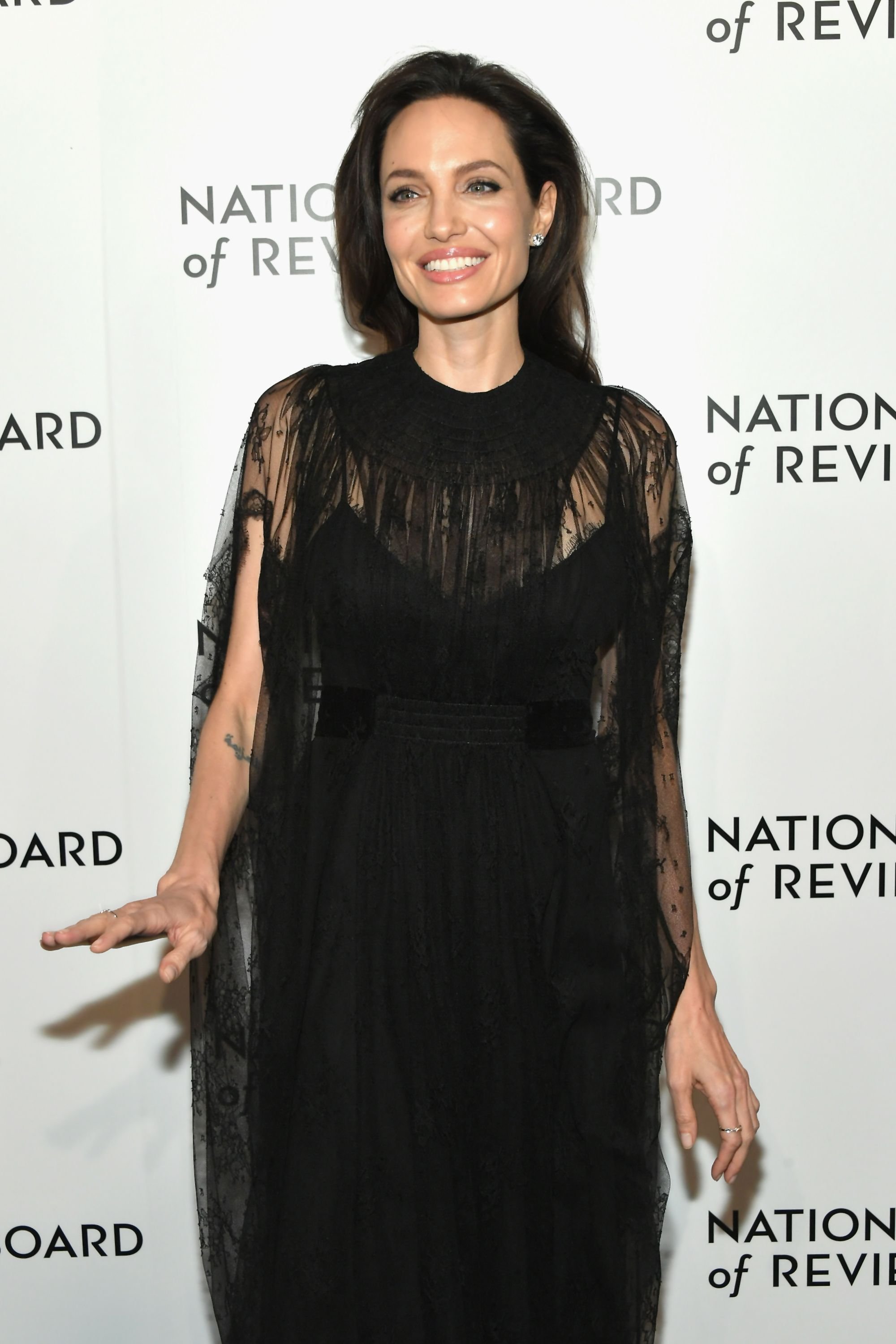 These assumptions were made because Shiloh was seen walking with the aid of crutches while hanging out with her sister Zahara (who also underwent surgery) and their mother. The pictures led to the confirmation that Shiloh was the one that had the hip surgery, although the reason for it is not known.
The three were seen headed to the cinema to see a movie, and Shiloh was spotted wearing her usual black shorts and an oversized sweater. Zahara, on the other hand, had on a striped plaid dress that reached her knee, while Angelina had on a black maxi dress.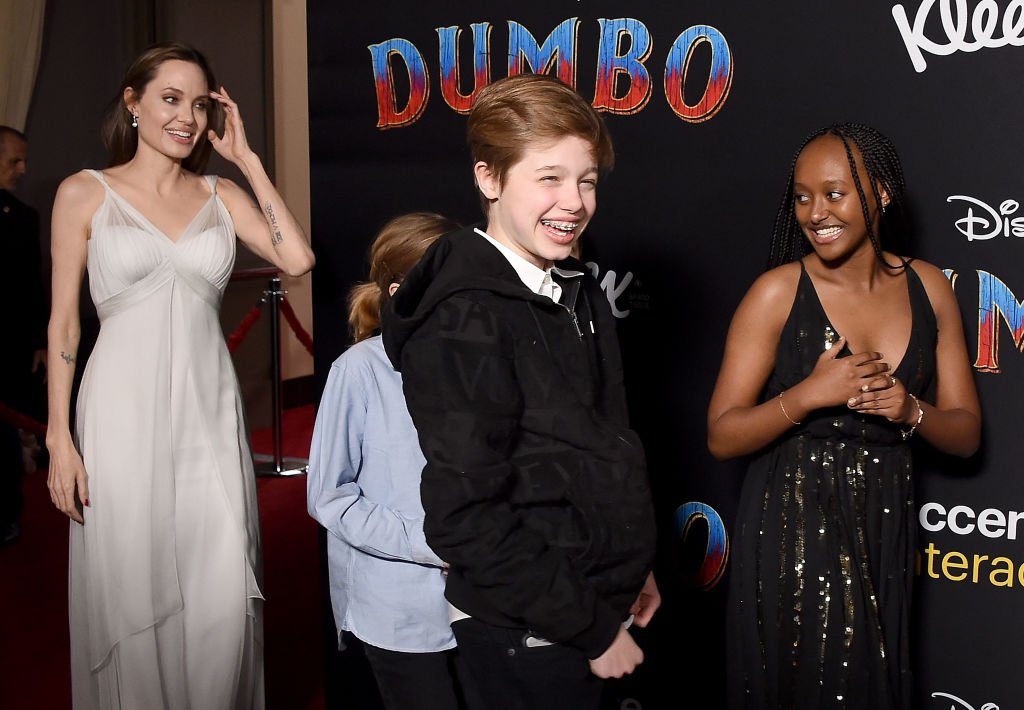 Besides from hanging out with her two older daughters, the mother-of-six was also spotted shopping with her youngest daughter Vivienne Marcheline Jolie-Pitt amidst the coronavirus pandemic.
It seemed mother and daughter were stocking up for the stay-at-home period. On another outing with Vivienne, Shiloh was spotted with them as they held flowers.
ANGELINA ON THE SURGERIES
Speaking on her children's surgery, Angelina revealed in her International Women's Day article for "Time" that in the past two months, she watched her eldest daughter go in and out of surgery, and her younger daughter also had hip surgery.
While Angelina did not say what the surgery was about or which of her daughters had which operation, the 44-year-old expressed that she was glad that the girls stuck up for each other.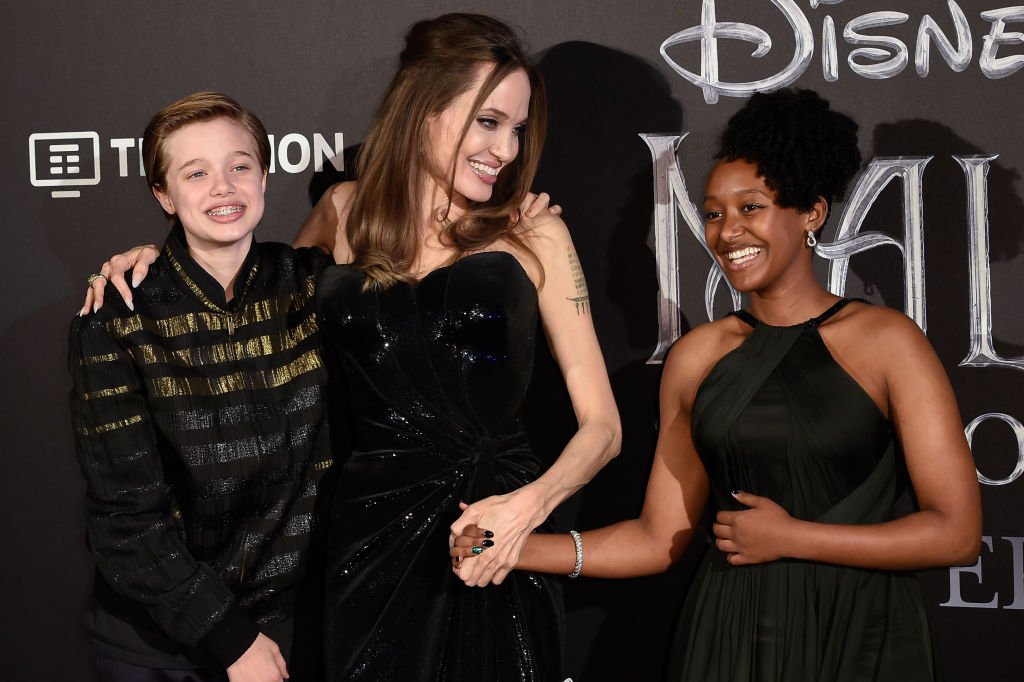 Detailing a particular situation in which her youngest child Vivienne observed the nurses tending to her sisters, Angelina said she was glad that the next time when the nurses came around, Vivienne was able to help them out in caring for her sisters.
She also expressed that she was excited because her daughters understood that health battles and fears were things they needed to be proud of. Watching Shiloh and Zahara face their fears showed the mother of six how brave her girls are.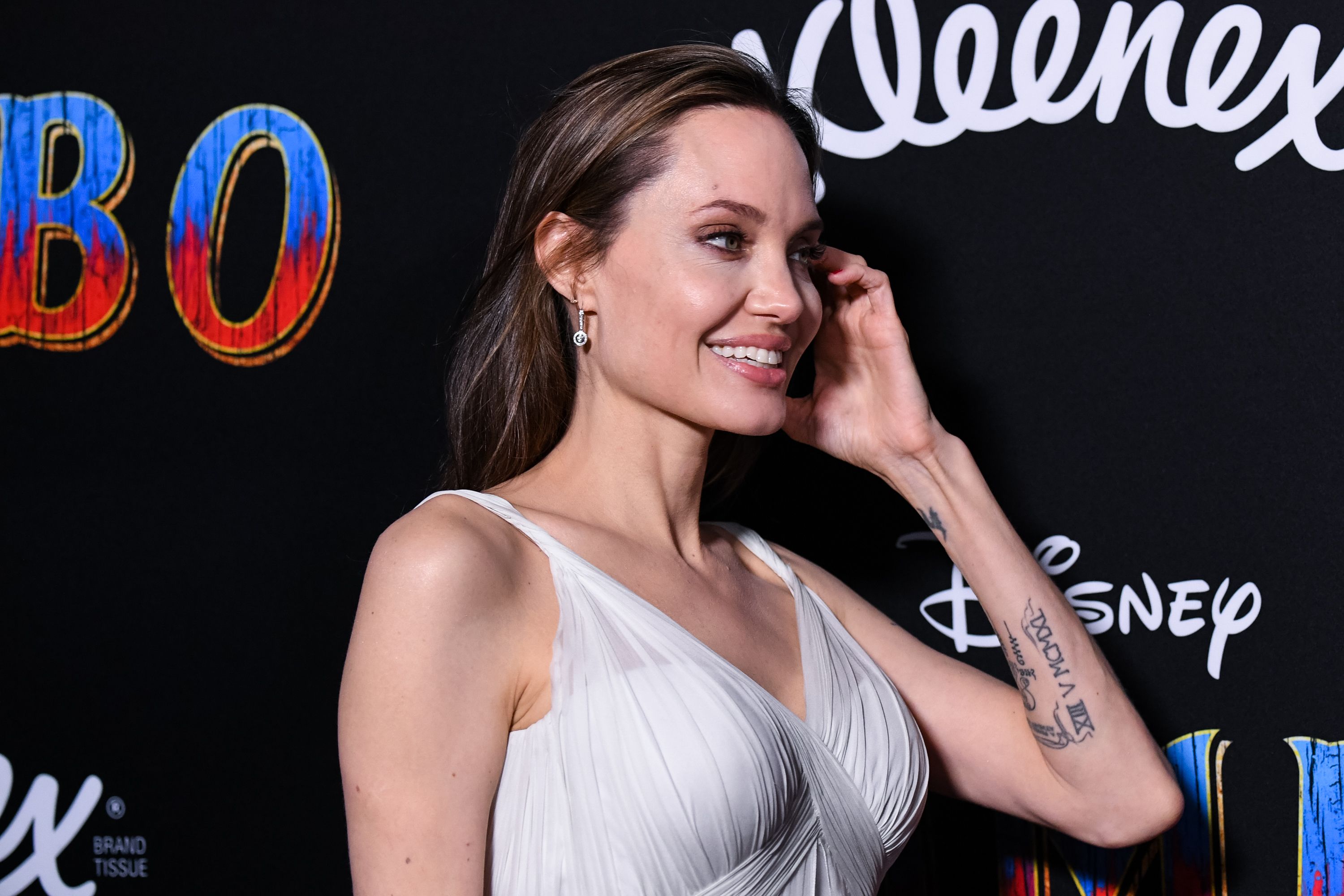 The "Maleficient" actor also stated that her sons were sweet and supportive towards their sisters, offering to help with situations that they could. Concluding her piece, Angelina urged girls to fight on and keep on supporting each other whenever they could.
It is not only Angelina and the siblings that have been supportive of the girls' health challenges, but their father Brad Pitt also showed support for his kids by flying out to be with them during the time of the surgery.
Because of this, Pitt missed the chance to receive his award at BAFTA; he asked his co-star Margot Robbie to receive it on his behalf because he had to fly out to be with his children. He also dedicated the award to them, stating that they are the color in everything he did.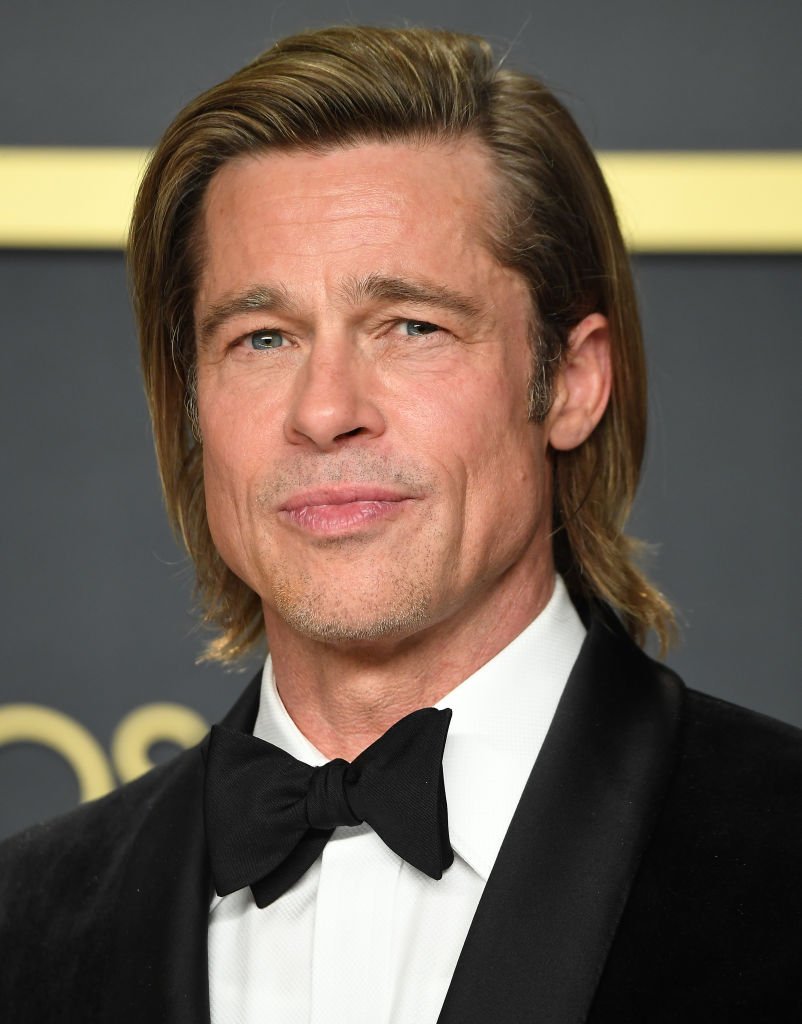 SHILOH'S UPCOMING BIRTHDAY
Shiloh will be celebrating her 14th birthday on May 27, and according to US Weekly, her parents are already preparing two separate celebrations amid the COVID-19 quarantine.
Although Shiloh and her siblings are staying at home with Angelina, as she supervises their respective school projects, Brad is reportedly planning on having all the kids over at his compound for Shiloh's special birthday party.
According to what a source reportedly revealed to US Weekly, Brad "would be delighted to have all his kids over for the party," and is planning to offer the kids some outdoor games and other surprises.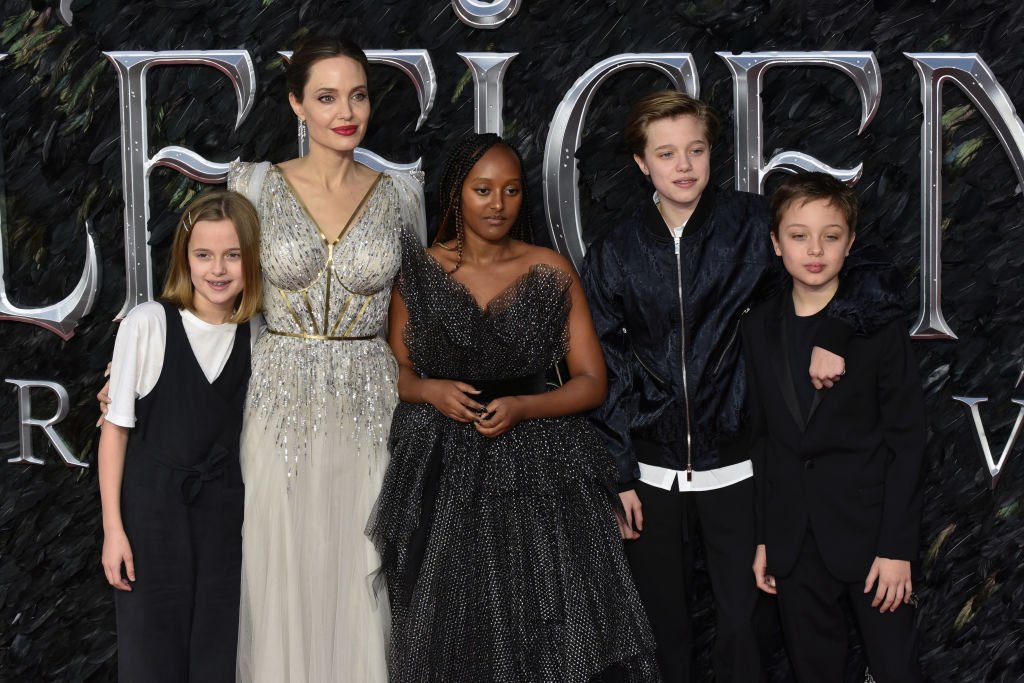 Last year, Shiloh celebrated her 13th birthday with a party at the scape room The Basement, where she was joined by all of her siblings plus a group of friends. 
ANGELINA AND HOMESCHOOLING
Like many other parents stuck permanently at home these days with their kids, Angelina has reportedly been helping her children to maintain a sense of normalcy while keeping a steady routine.
As reported by People, Angelina makes sure to wake up Shiloh, Pax, Zahara, Knox, and Vivienne early and makes them kick off their school task shortly after.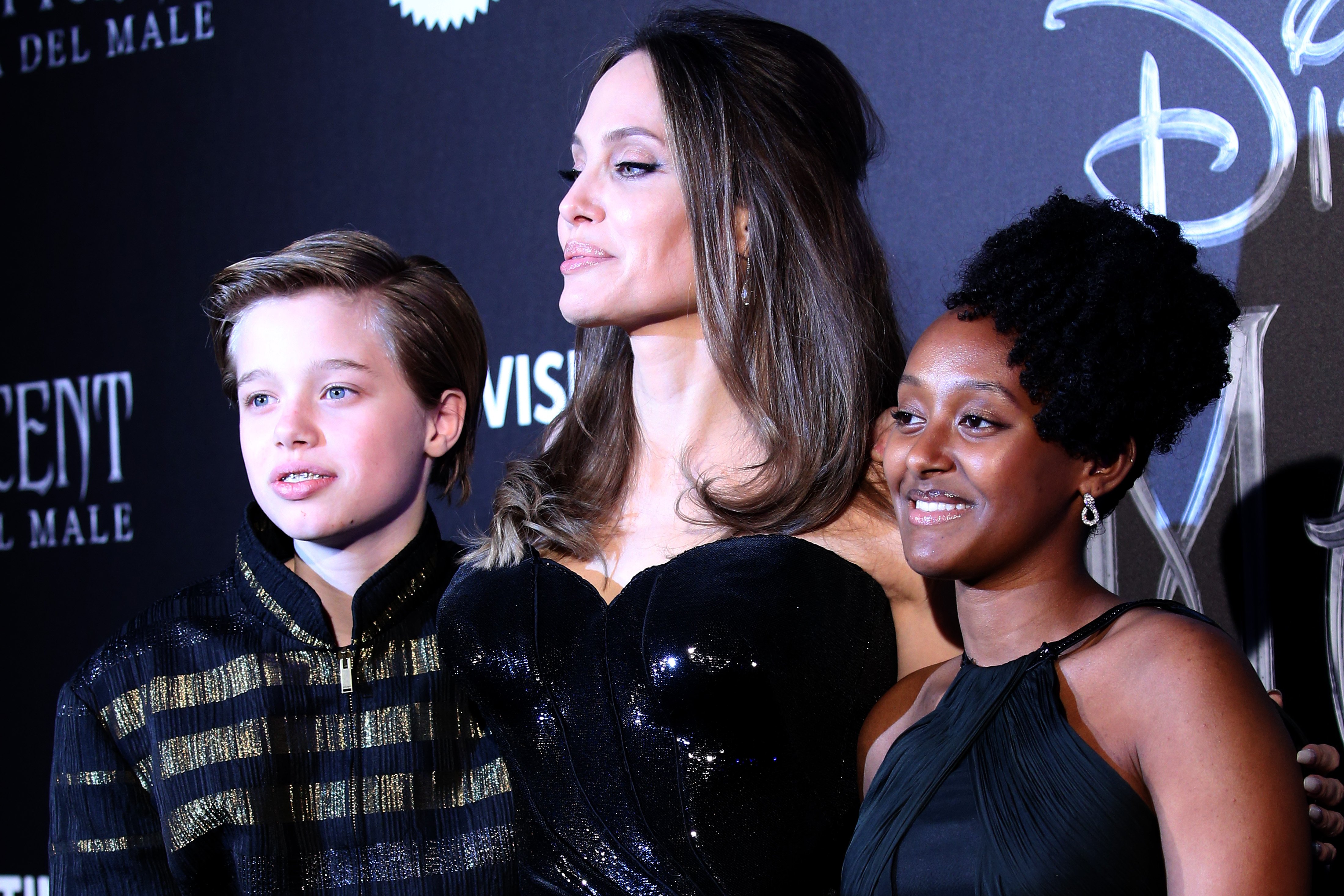 While the kids study, Angelina has continued helping others from the distance, as she recently donated $1 million to No Kid Hungry, an organization that is making sure that kids who relied on school meals are still getting their food.
Shiloh and Zahara, on the other hand, seem to be taking advantage of the quarantine to focus on their respective recoveries without much pressure.
SHILOH JOLIE-PITT TRANSFORMATION
Shiloh, who basically grew up in the limelight, is one controversial teenager. Already taller than her mom, the teenager has established her sense of style rocking outfits that are gender non-conforming.
While the issue of her being transgender has been subject to debate, many have identified her as a model for the LGBTQ+ community.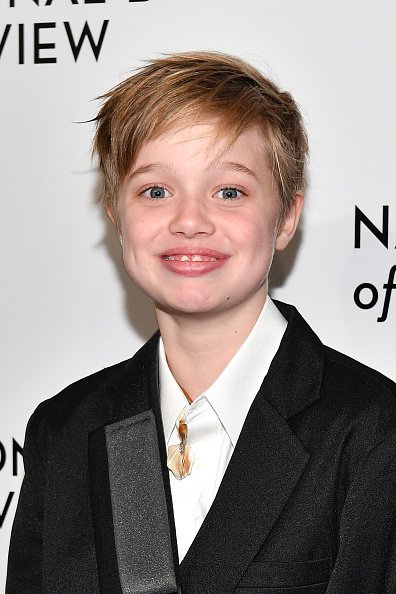 Growing up, Brad revealed that Shiloh, who was two at the time, preferred to be called John or Peter but he chucked it up to being a "Peter Pan" thing.
As the years progressed, Shiloh stuck to her non-conforming dress patterns, something her mother refers to as the Montenegro Style. 
Speaking about this in 2010, Angelina told Vanity that Shiloh thinks she is one of her brothers and prefers to dress that way to feel like them.
Shiloh herself has not openly expressed that she wants to identify as male and Angelina still refers to her with the feminine pronouns, so it is safe to assume that she is gender fluid and living her teenage life as best as she can.