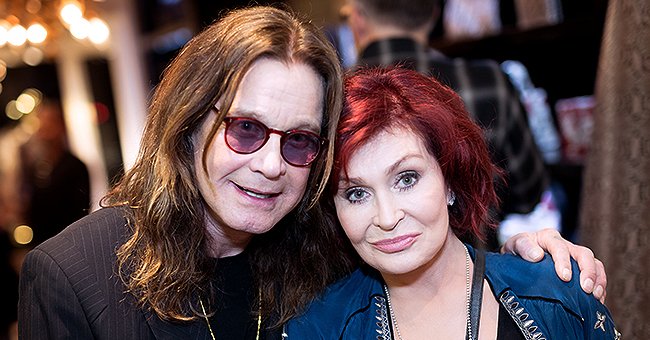 Getty Images.
Ozzy and Sharon Osbourne's Cameo on 'The Conners' Left Fans Excited
Sharon and Ozzy Osbourne had fans "excited" at their cameo appearance on the latest episode of "The Conners" and left viewers wanting more of the star-studded couple.
Last Sunday Sharon Osbourne teased followers with her and Ozzy's appearance in "The Conners" by posting pictures of them at Landford's Lunch Box taken during filming.
While Sharon shared no details at the time, it also served as a mini-reunion between her and Sara Gilbert, who co-hosted on with her on "The Talk" for the better part of a decade before she left last year to focus on her role as Darlene in "The Conners."
Ozzy and Sharon's cameo appearance came in the episode that aired last night, and fans didn't hesitate in sharing their excitement as one fan wrote:
"I'm excited seeing Ozzy and Sharon. I'm enjoying watching tonight's episode!"
Another fan wants to see more of the power couple and expressed her dismay after watching the special episode and added:
"You guys were all awesome tonight! I hate when it ends!"
Fans are happy to see Ozzy slowly but surely return to his old self after his health took a turn for the worst last year, leaving him with no option but to postpone the remaining dates on his solo farewell tour.
After performing at The Forum on New Year's Eve, Ozzy had a bad fall at home which required surgery to fix, but it also messed up his nerves which messed with his Parkinson's diagnosis.
Ozzy first got diagnosed with the disease back in 2003, but he only decided to make the news public after struggling to get his health back on track after the fall and having to postpone his tour.
During an interview with "Good Morning America" in January, Ozzy said that his diagnosis is "terribly challenging" on the whole family, while Sharon explained that it is by no means a "death sentence."
Even though there is no cure for the neurodegenerative disease, it is manageable with medication and Sharon added that Ozzy will have two good days in a row and then have "a really bad day."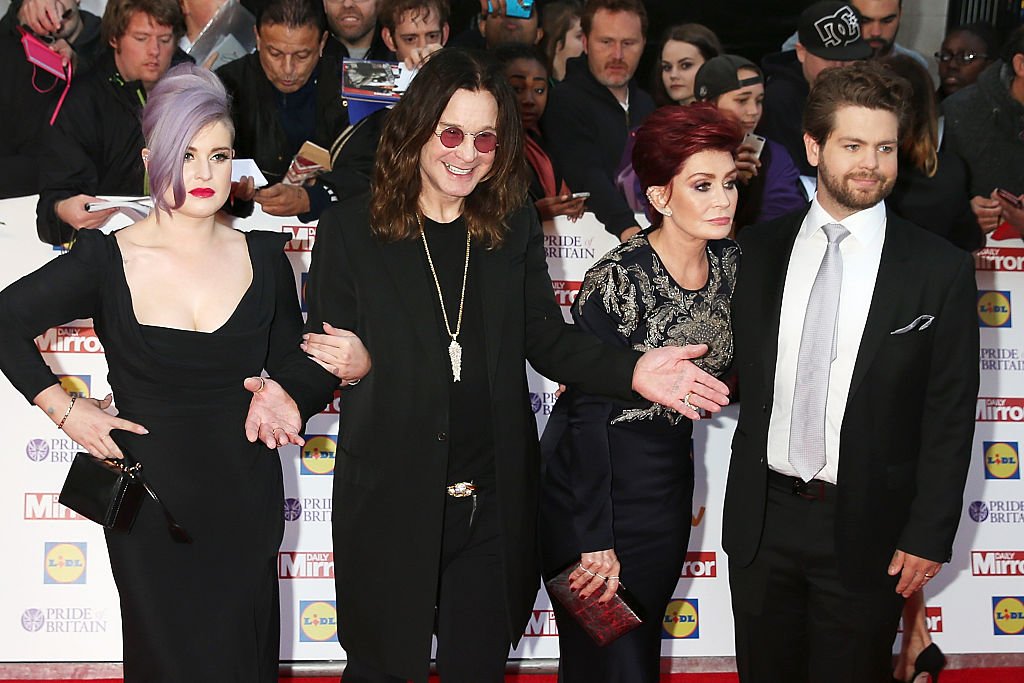 Kelly Osbourne, Ozzy Osbourne, Sharon Osbourne and Jack Osbourne attend the Pride of Britain awards on September 28, 2015, in London, England. | Source: Getty Images.
Apart from the fall, Ozzy also struggled with a bout of pneumonia and ongoing complications from his neck injury which made him promise fans that he won't resume his tour until he feels 100% ready. With that in mind, Ozzy already released new tour dates that kick off in October.
The Osbournes recently had another series to celebrate. Accustomed to life in front of the camera, the power couple first came to television screens on March 5, 2002, when their reality series "The Osbournes" debuted on MTV.
The show featured the everyday domestic life of Sharon, Ozzy, and their three children, and after airing for eighteen years, the reality show is as cemented in entertainment history as they are.
Please fill in your e-mail so we can share with you our top stories!