Ice-T from 'Law & Order: SVU' Celebrates Wife Coco Austin's 41st Birthday with Heartfelt Tribute
Ice T praised his wife Coco Austin for being a wonderful wife and giving him a beautiful in a birthday tribute he posted in honor of her turning 41-years-old.
Ice T shared a special message for his wife, Coco Austin, in honor of her 41st birthday. After almost 18 years of love, he is still as smitten as the day he first met her, in his message he wrote:
"Today is @coco's Birthday! You've changed my life for the better and given me a beautiful baby daughter. I love you to death."
The day Coco changed Ice T's life is a moment she was lucky enough to capture on camera. She shared it in a throwback post on New Year's Eve in 2016.
In the post, which showed Ice T sitting a bar while shaking Coco's hand, she revealed that they met while shooting a video for a movie he was starring in.
According to Daily Mail, Coco's infamous curves weren't the first thing he noticed about her. He said that he noticed her teeth when she smiled at him.
In true Ice T fashion, he threw in a few compliments about his wife and joked that after being captivated by her teeth, his eyes naturally turned to the rest of her body.
This year, Coco had to celebrate a more low-key birthday amid fears of the coronavirus pandemic. She didn't share pictures of her and Ice T out on the town hitting the hottest clubs. Instead, she shared:
"Trying to make the best out of this #quarantine and celebrate my Birthday with a little silliness."
Coco enjoyed a St Patrick's Day themed birthday at home with her daughter Chanel Nicole. The mother-daughter duo went all out dressed in themed jewelry.
They also got their two bulldogs in on the action and also dressed them in St Patrick's Day inspired accessories.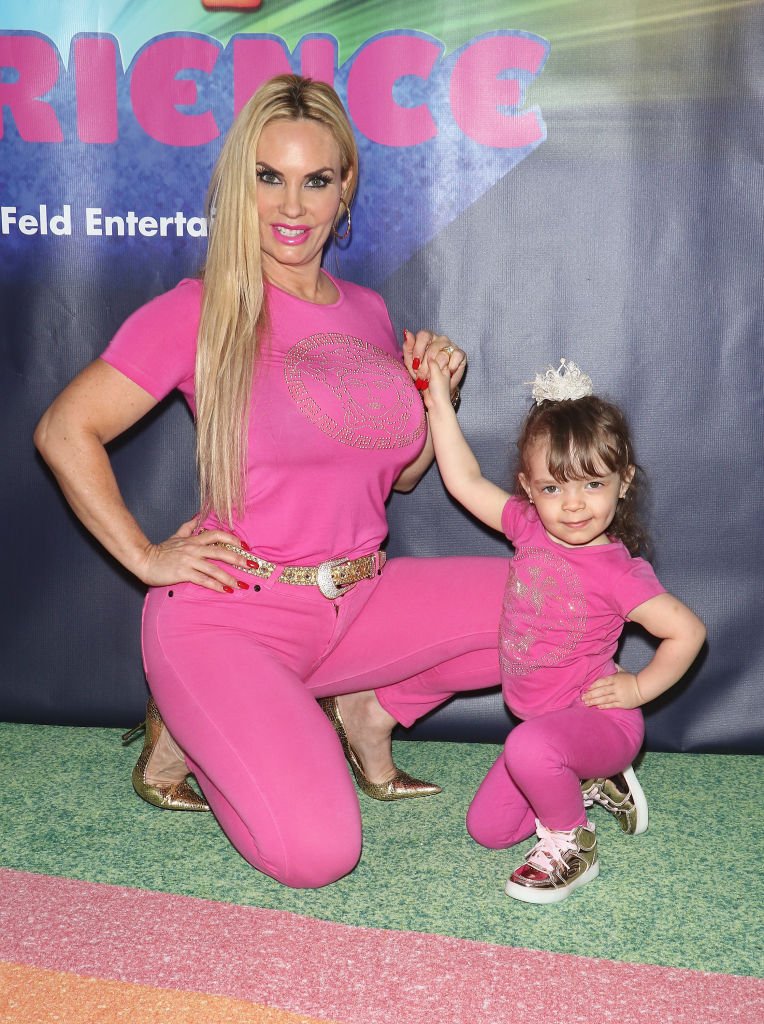 Coco's
 post with 
Chanel
 comes only days after she faced another round of criticisms from mom-shamers for sharing a picture of her breastfeeding her four-year-old daughter.
In her caption, she said that she had been receiving a lot of positive messages for bringing to light the fact that she was still breastfeeding and said that she does it more for her daughter's comfort.