Tiffany Trump's Complicated Relationship with Her Father and Siblings
Tiffany Trump's relationship with the presidential family hasn't always been the best. She grew up apart from her father and siblings, and their closeness has been publicly put to the test for the past four years.
At the beginning of Donald Trump's presidential campaign back in 2016, Tiffany Trump was often labeled as "the other Trump" because, unlike her sister Ivanka and brothers Donald Jr. and Eric, she wasn't as involved in the family business.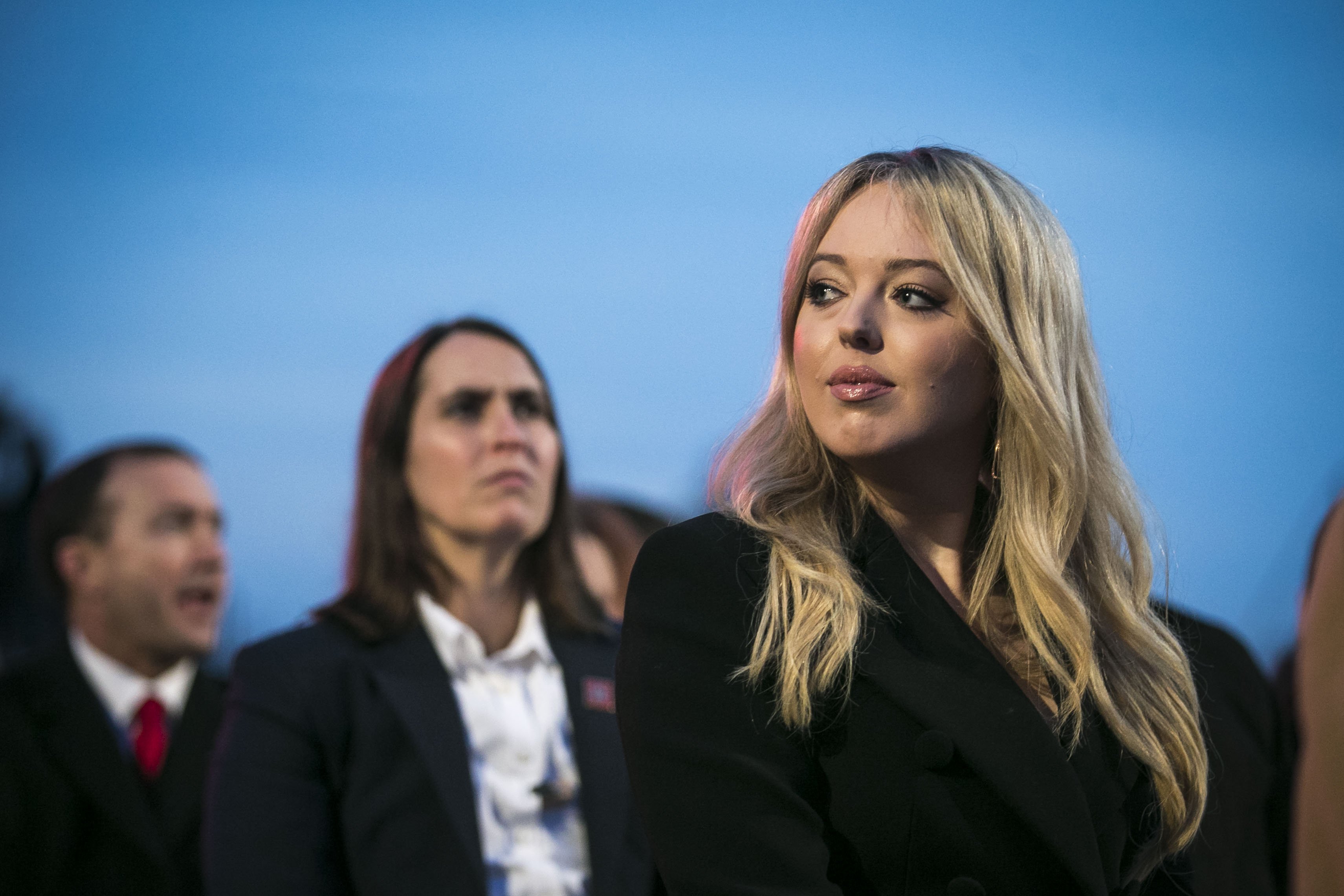 These days, she has taken a more active role within the family, but some supporters believe there are still rough patches between her and the rest of her family.
TIFFANY'S BACKGROUND
Tiffany Trump is the only daughter of the president and actress Marla Maples, with whom he started an extramarital relationship while still being married to his first wife, Ivana.
For example, on election day, while he talked to Fox & Friends, Trump said he was proud of Tiffany "to a lesser extent."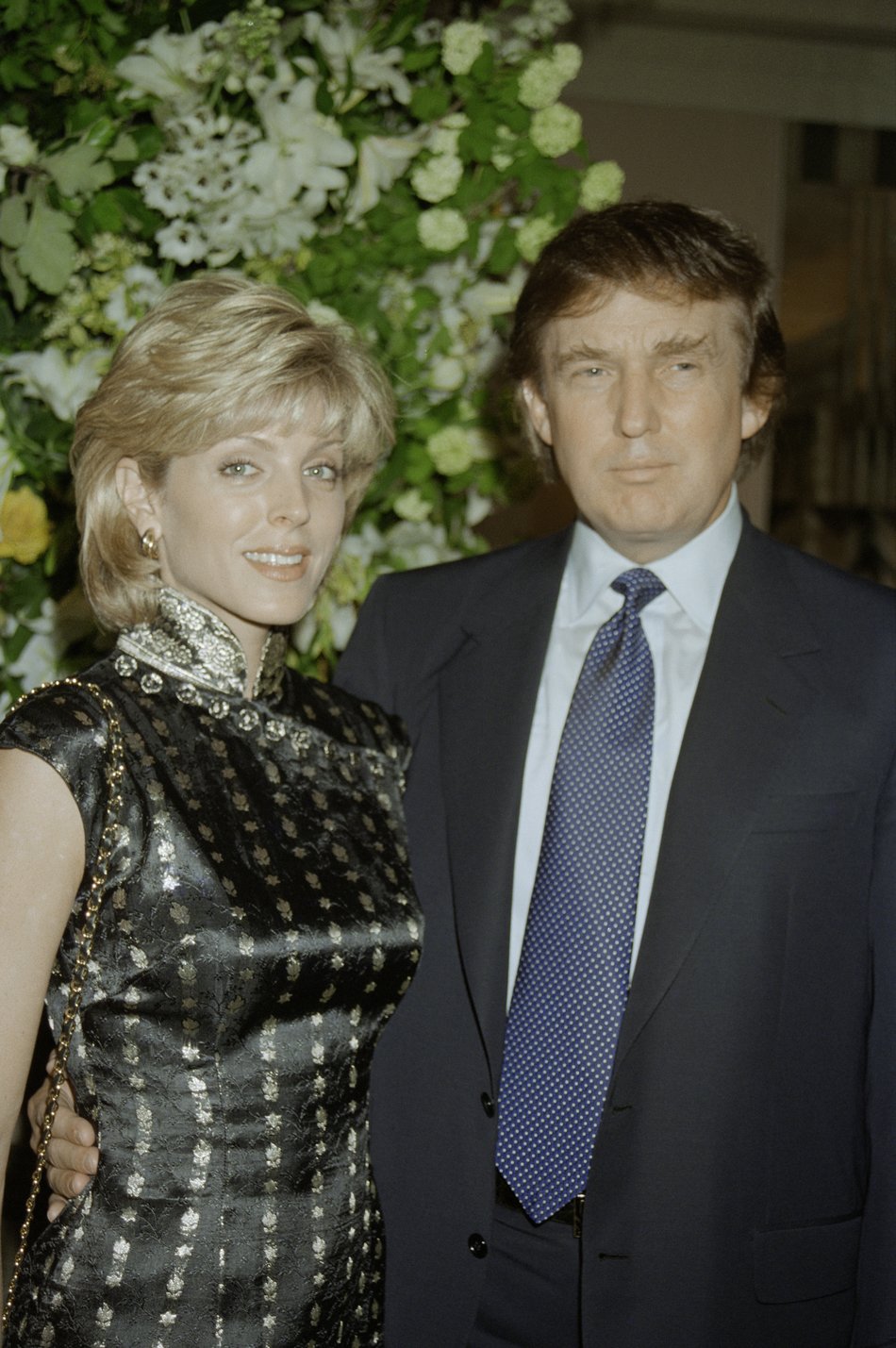 After divorcing Ivana in 1991, Trump and Maples became an official couple. They welcomed Tiffany in October 1993 and tied the knot two months later.
In an interview with Howard Stern in 2004, Donald Trump seemed to imply that Tiffany was an accident, as he recalled his unenthusiastic reaction to the news of Maples' pregnancy.
"I'm glad it happened. I have a great little daughter, Tiffany," Trump said during the interview with the eccentric radio show host. "But, you know, at the time it was like, 'Excuse me, what happened?'"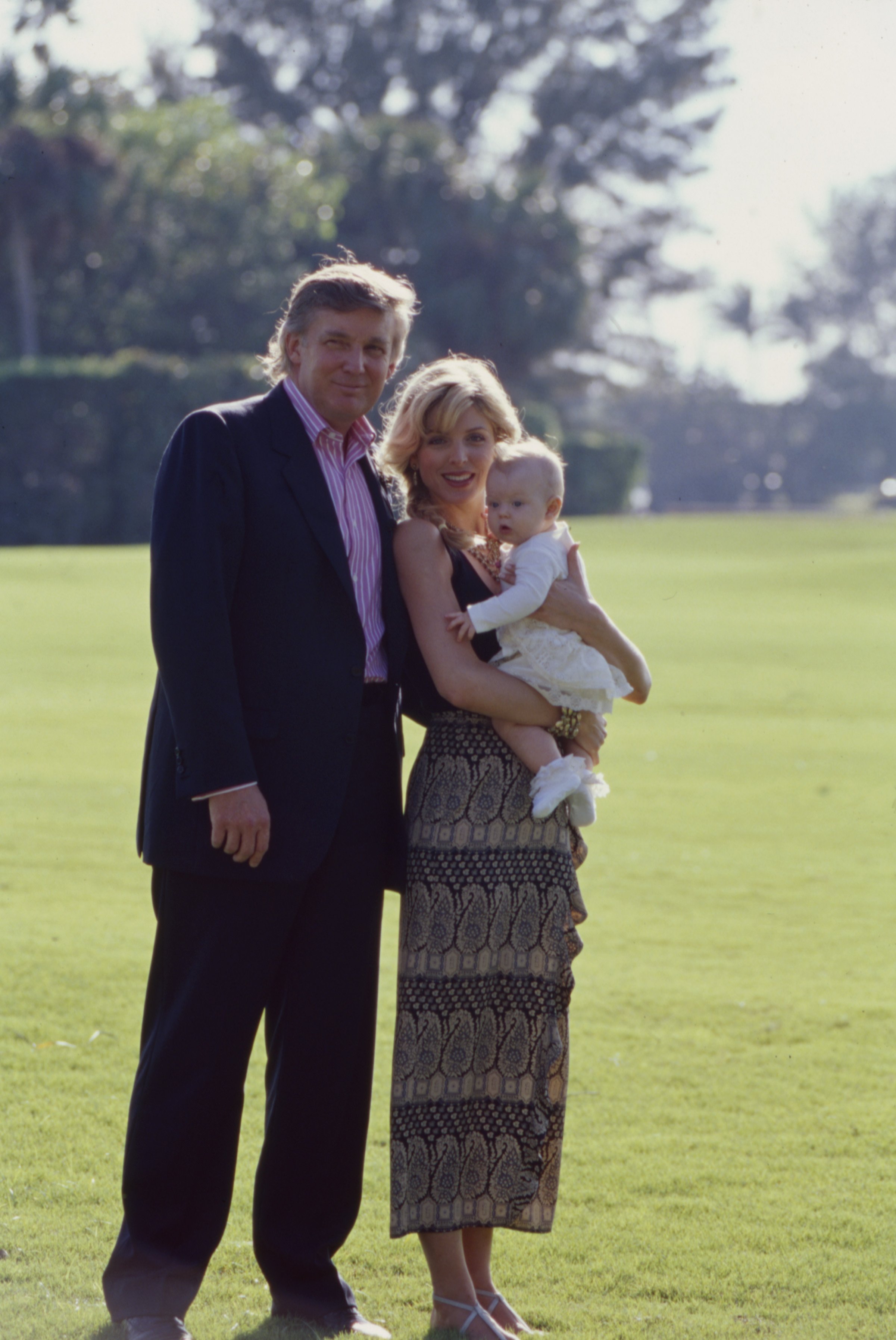 He continued saying that he asked Maples what they were going do "about it," and when she said it was the most beautiful days in their lives, Trump simply replied, "Oh, great.'" 
Trump and Maples split in 1997 after reports surfaced of Maples' alleged infidelity, although both parts denied those rumors. 
They eventually divorced in 1999, and Maples is bound to a confidentiality agreement and can't speak about the marriage to the magnate.
A FRAGILE BOND
Tiffany was 6 years old when her parents separated, and Maples raised her in California while her billionaire father moved on with his busy life in New York City.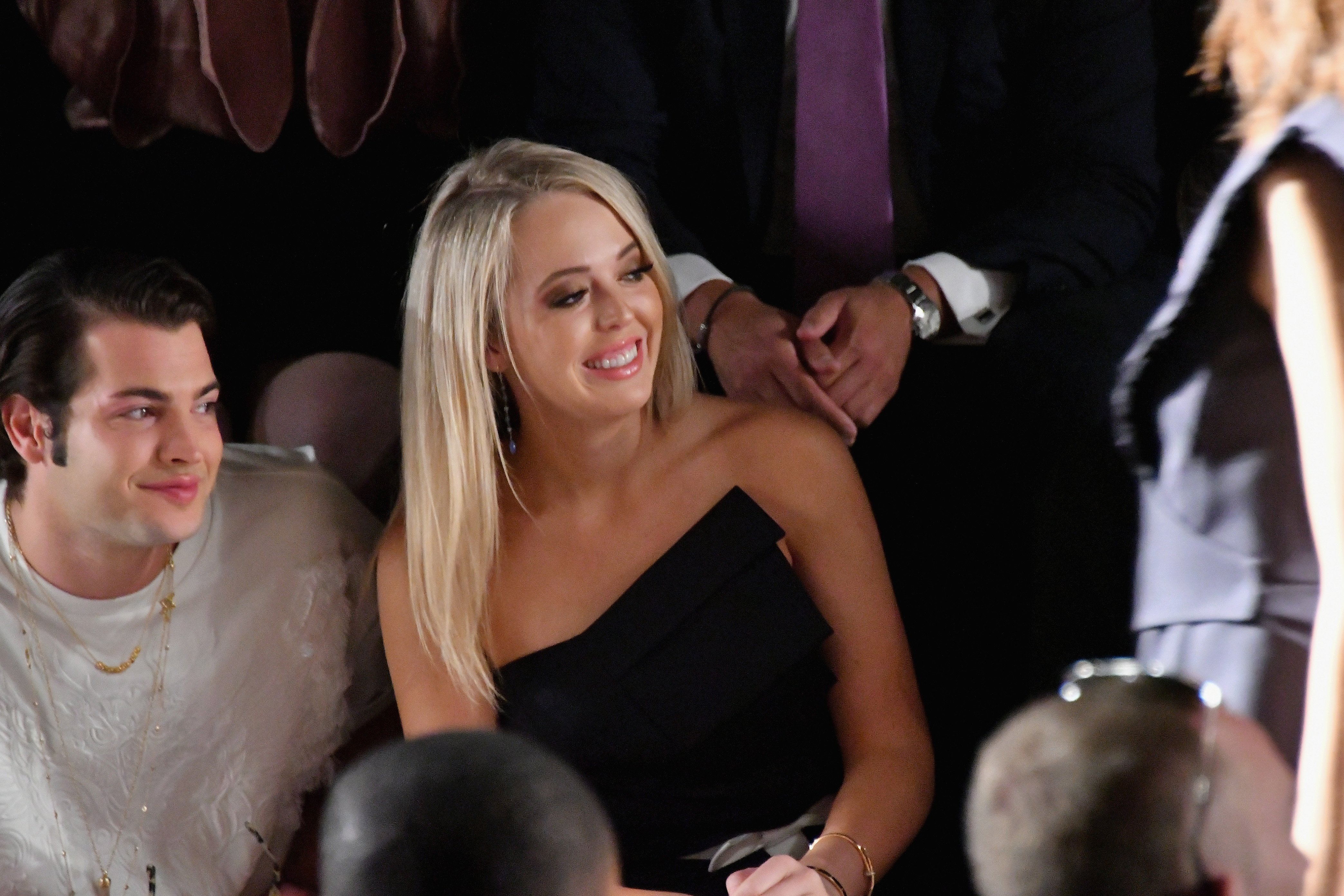 "Her daddy is a good provider with education and such, but as far as time, it was just me," Maples recalled of raising her daughter while talking to People, and continued:
"Her father wasn't able to be there with day-to-day skills as a parent. He loves his kids. There's no doubt. But everything was a bit of a negotiation."
According to Maples, Tiffany would see her father over the summer at Mar-a-Lago, and on rare occasions when he visited to see her getting some school award.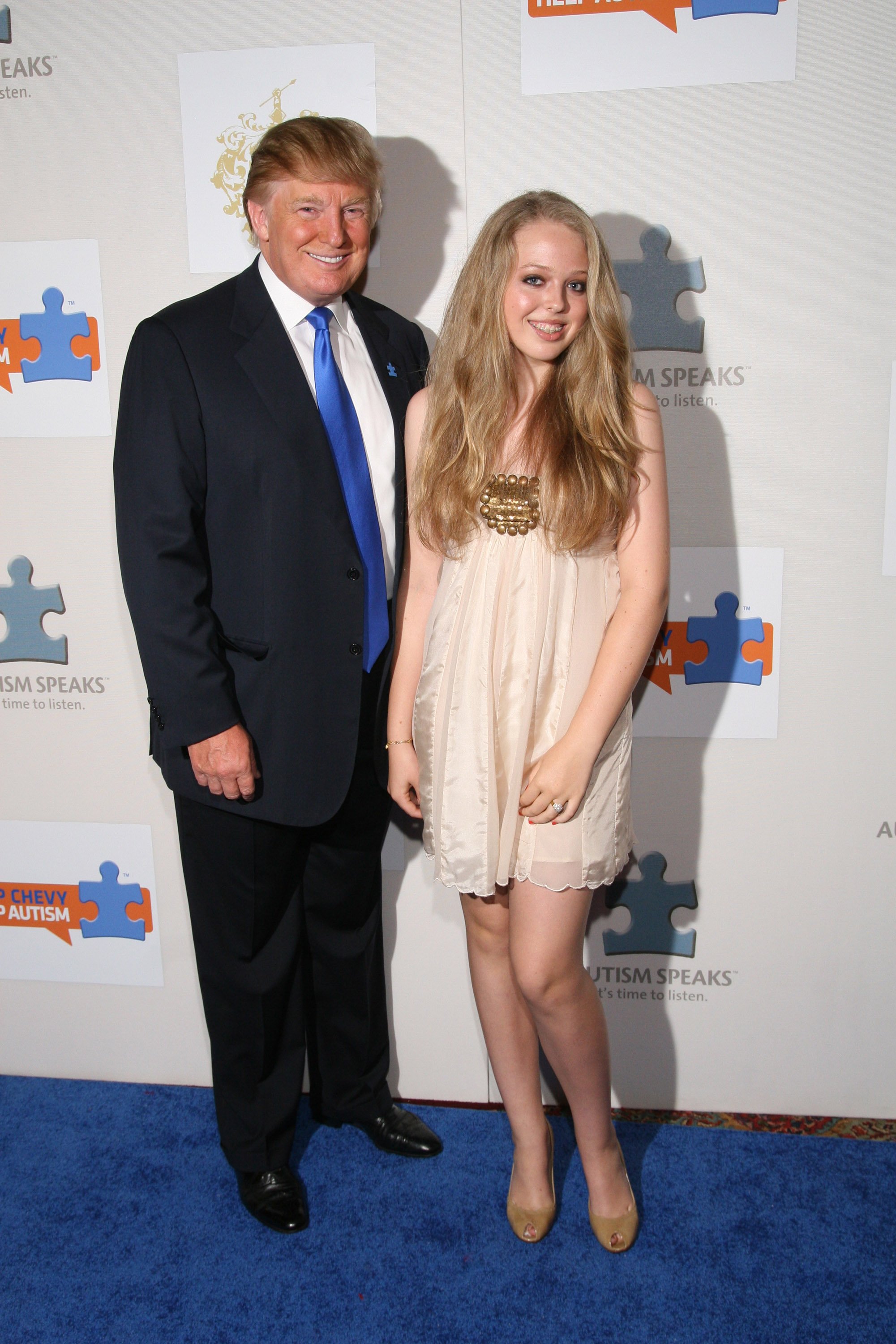 Ivanka, Donald Jr, and Eric, on the other hand, had more access to their father because they lived in the same city as him.
Still, according to Tiffany, the fact that her relationship with Trump developed mostly over the phone doesn't mean that their bond is less real.
"I think, regardless of distance, I don't think that dictates any relationship strains," the now 26-year-old said to People in 2016.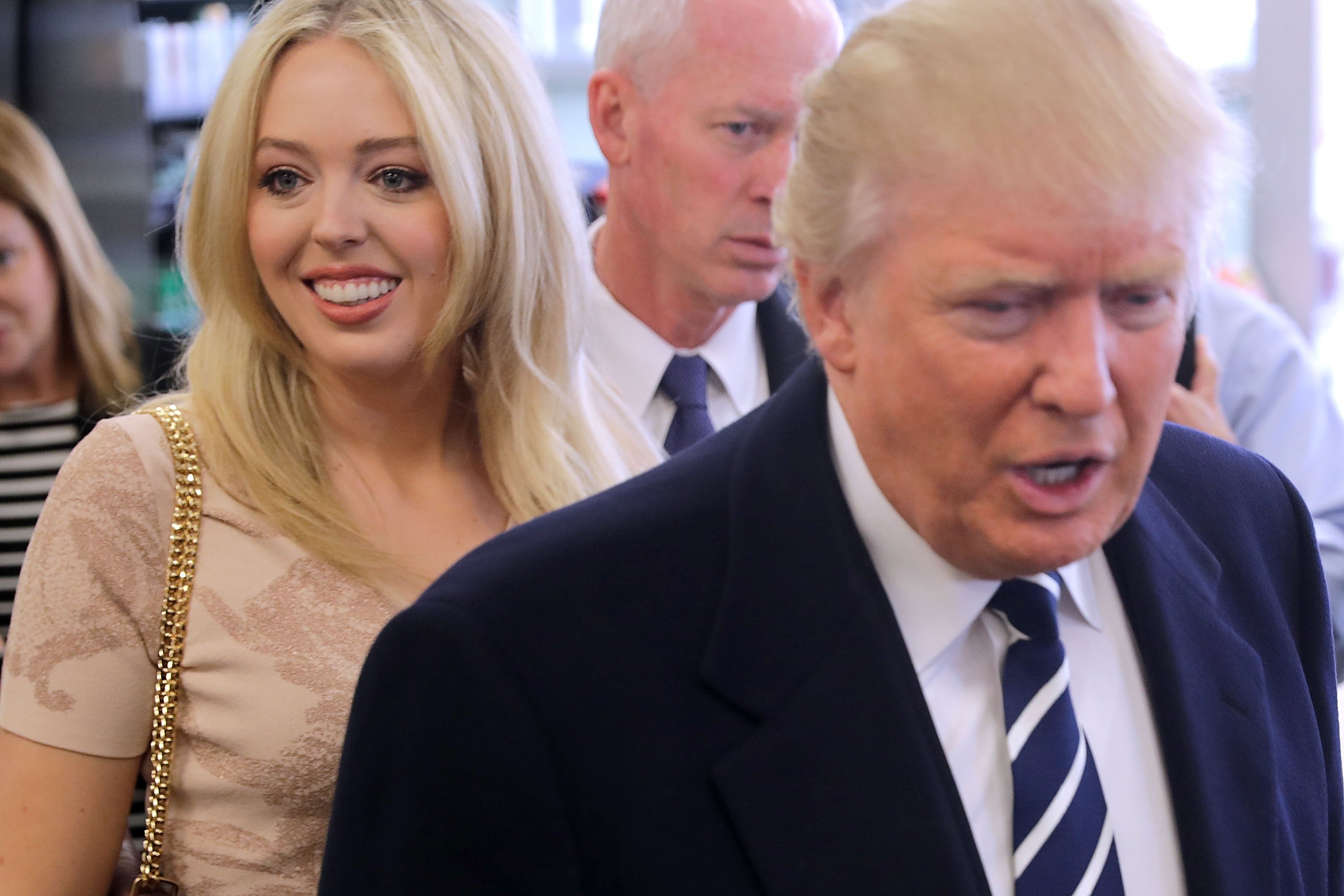 IVANKA VS. TIFFANY
While Ivanka took on a more hands-on role on her father's campaign back in 2016, Tiffany was rarely seen on interviews, always photographed at the side if she was present, and rather silent about her father's candidature.
Back then, many people assumed Tiffany's lack of participation was an indication of her status as an outsider to her own family, a stark contrast to her older sister's role in the family.
The narrative of a rivalry between Tiffany and Ivanka has been widely discussed in the media. Ivanka is often referred to as "the favorite one," while Tiffany was once known as "the forgotten Trump."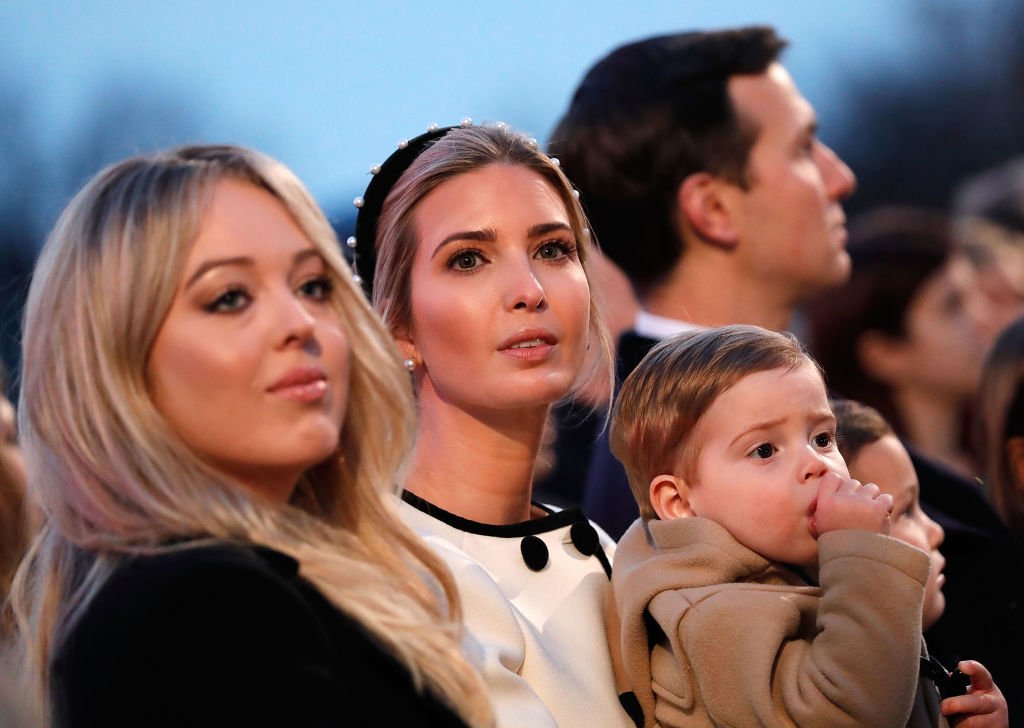 But according to Ivanka, that couldn't be farther from the truth, as she told People that she loves her little sister and has always been close to her.
BIG SIS TO THE RESCUE
The 38-year-old has been a mentor to Tiffany, who looks up to her for advice on everything from boys, to fashion, to how to manage her social media pages aesthetic.
In her first book, "The Trump Card: Playing to Win in Work and Life," Ivanka recalled a situation that speaks volumes about her relationship with Tiffany and Tiffany's relationship with their dad.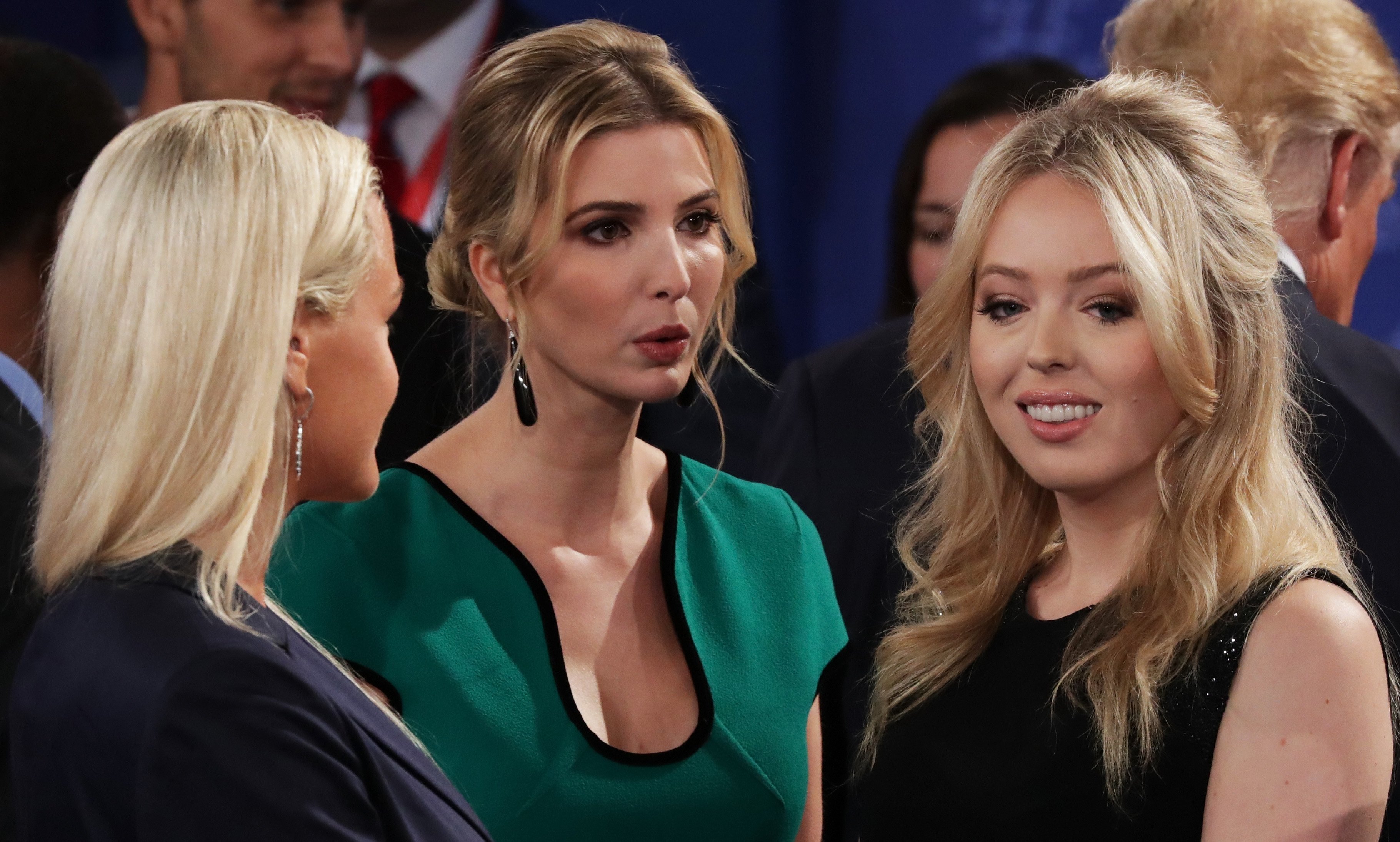 According to Ivanka, she once acted as the intermediary between her father and Tiffany when the later needed a bit of financial help while in her teenage years.
"I imagine Tiffany didn't get to enjoy the same surprises, just by virtue of lack of proximity," Ivanka wrote, according to Vanity Fair. She said Tiffany only wanted to enjoy the same privileges her friends did, adding:
"She would have enjoyed them if she'd lived under our father's roof."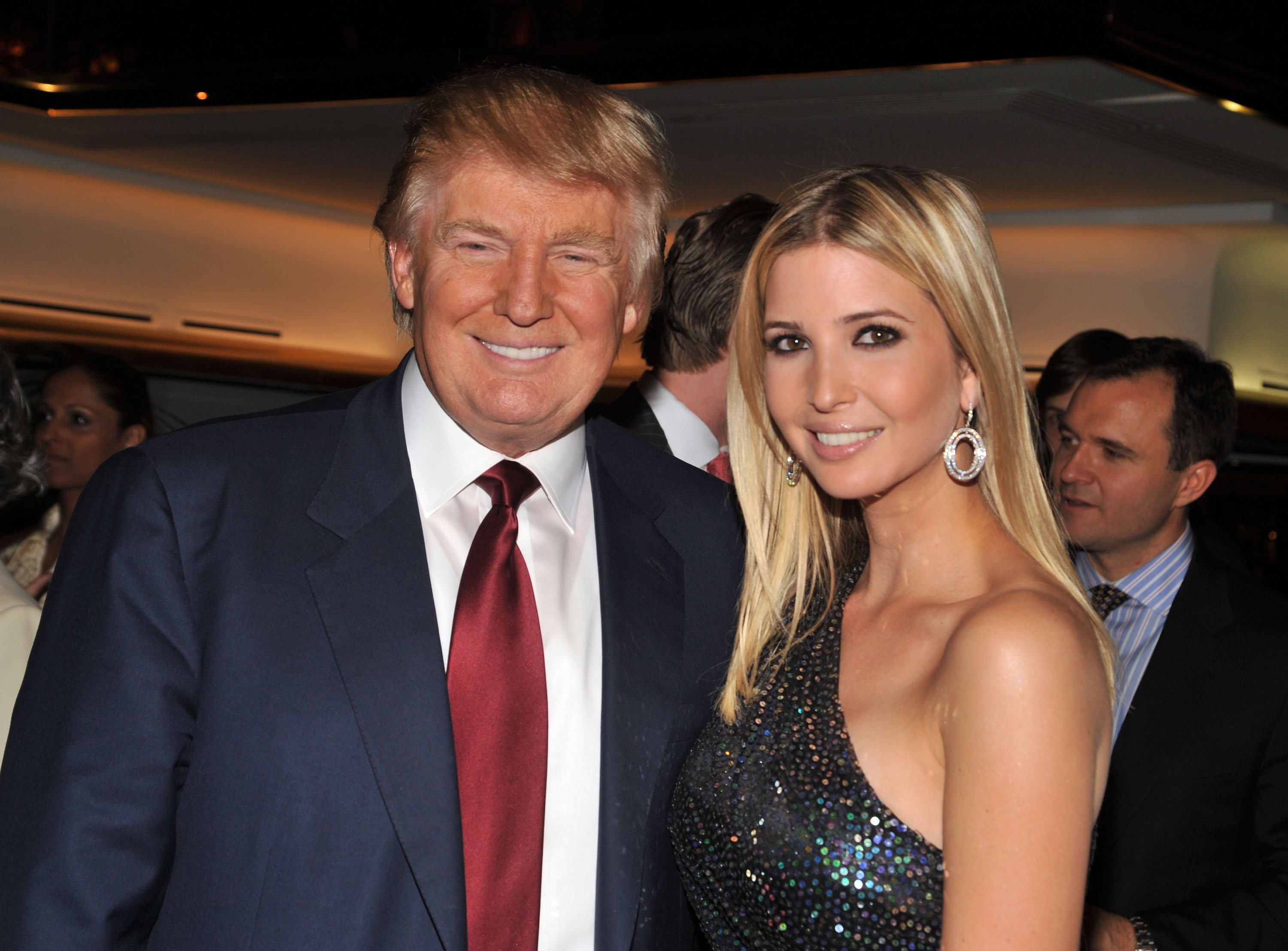 Ivanka managed to be on both her father and her sister's good side when she advised Trump to surprise Tiffany with a credit card for Christmas.
He thought it was a great idea, and Tiffany was more than thrilled about the development. However, Ivanka said in her book that Tiffany didn't know back then that the card was not her father's initiative.
TRUMP'S MISSTEPS
While Ivanka and the rest of the family have worked hard to paint the picture of the perfect family, the president has made some mistakes along the way that shed light on the cracks in the painting.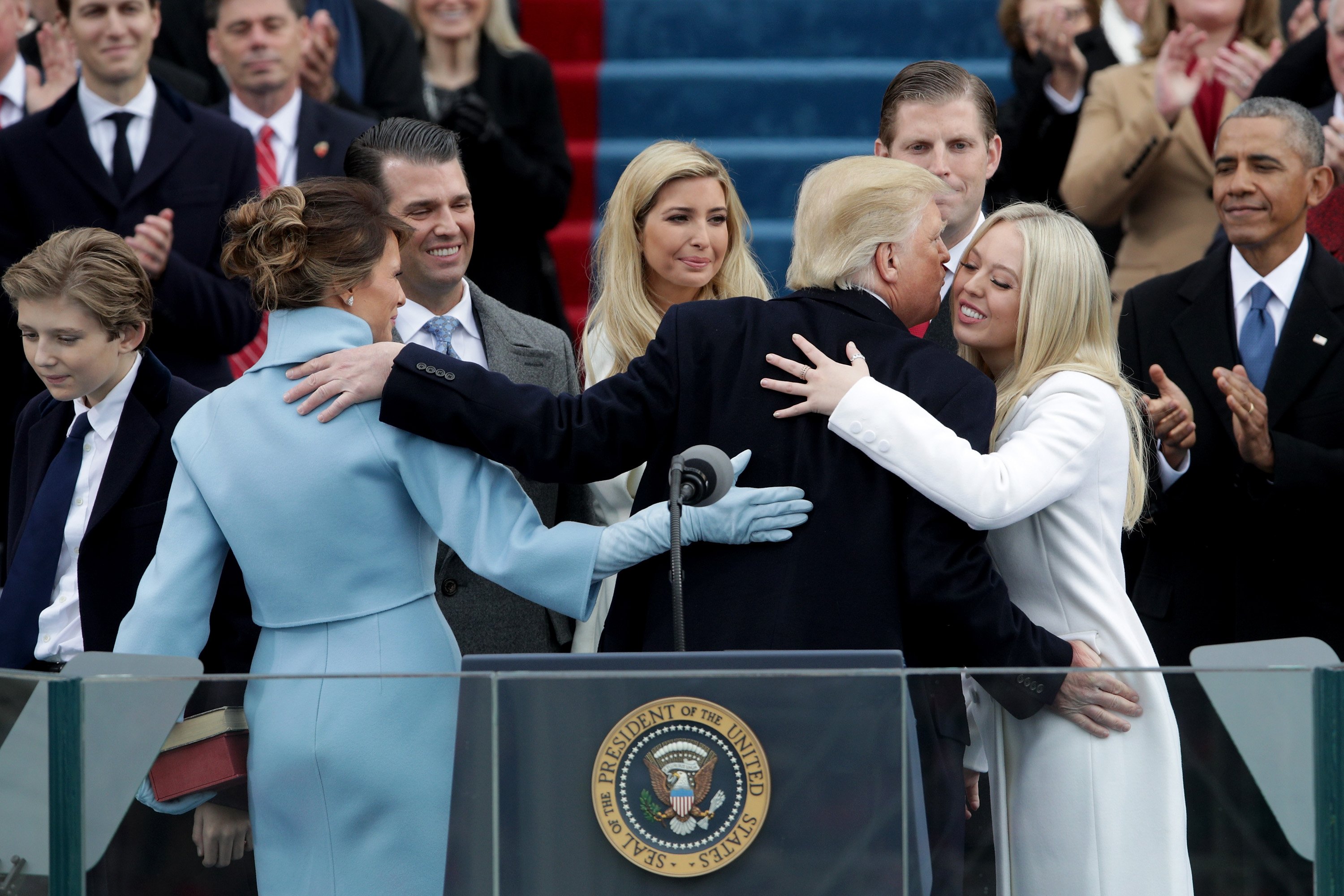 For example, on election day, while he talked to "Fox & Friends," Trump said he was proud of Tiffany "to a lesser extent" than his other children.
"I'm very proud of my children. I mean, I'm just looking at them right now, as an example for your show. I'm very proud because of Don and Eric and Ivanka," he said. And continued:
"And —you know, to a lesser extent because she just got out of school, out of college— but, uh, Tiffany, who has also been so terrific."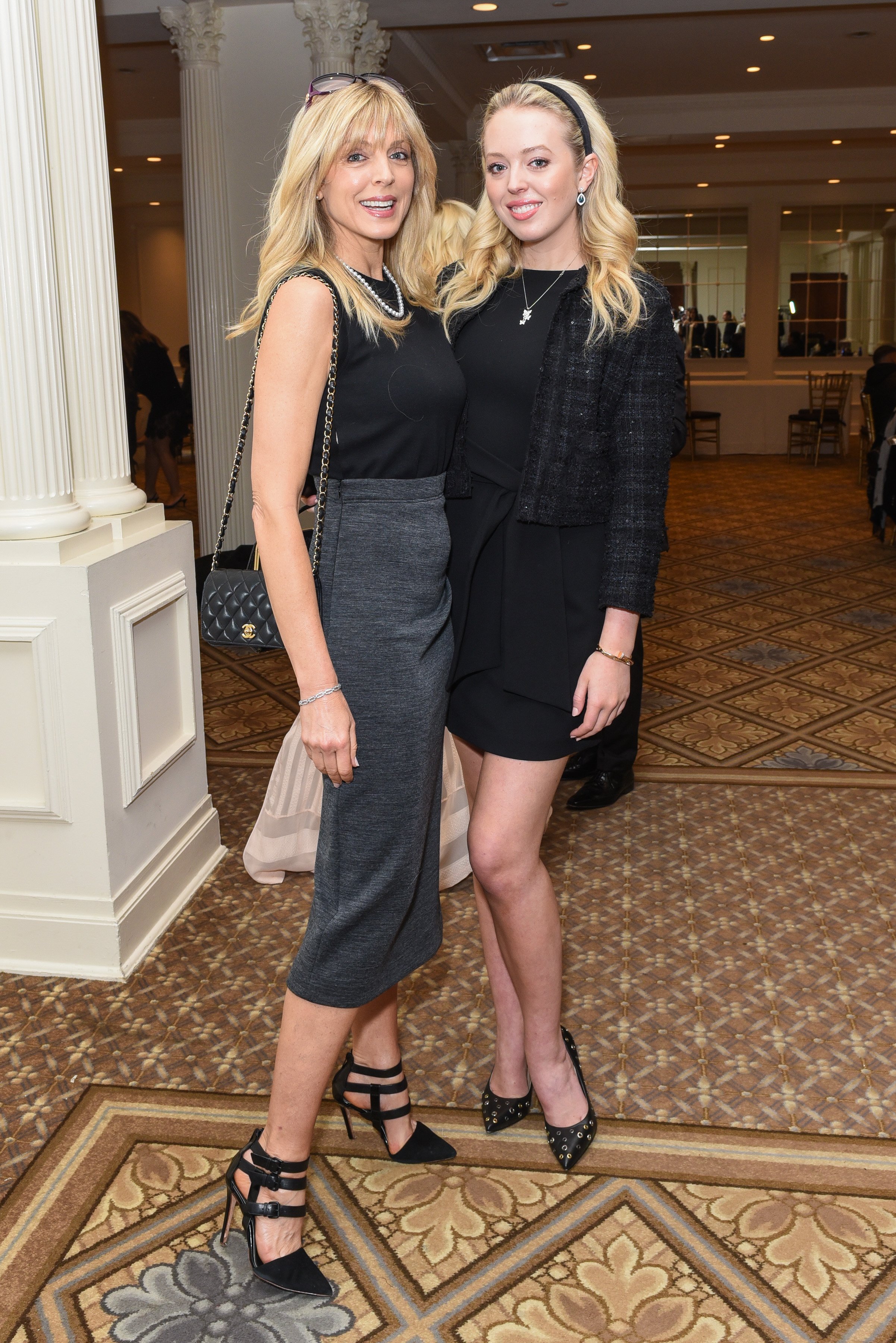 Last October, the president was also criticized when he didn't wish Tiffany a happy birthday. even though he was super active on Twitter, and he did congratulate the U.S Navy on its 244th birthday.
Adding to that, Tiffany's half-brother Eric put her in the spot in May last year when, while talking about the family's lawsuit to keep their financial records private, he joked about her day-drinking.
He mocked how Congress wanted to get a hold not only of his father's records but of the entire family, saying:
"It's: 'Eric, I want to see all your bank records. I want to know how many beers Tiffany had on Friday afternoon in Georgetown.'
THE ASSISTANT SCANDAL
In August, Tiffany and Trump made headlines after the president's personal assistant, Madeleine Westerhout was fired after she overstepped her boundaries by talking to the press about the first family.
According to reports, among several comments she made off the record, Westerhout mentioned how Trump believed that Tiffany was overweight, and he didn't like taking pictures with her because of that.
Westerhout also claimed she had a better relationship with the president than his daughters. Trump denied everything, of course.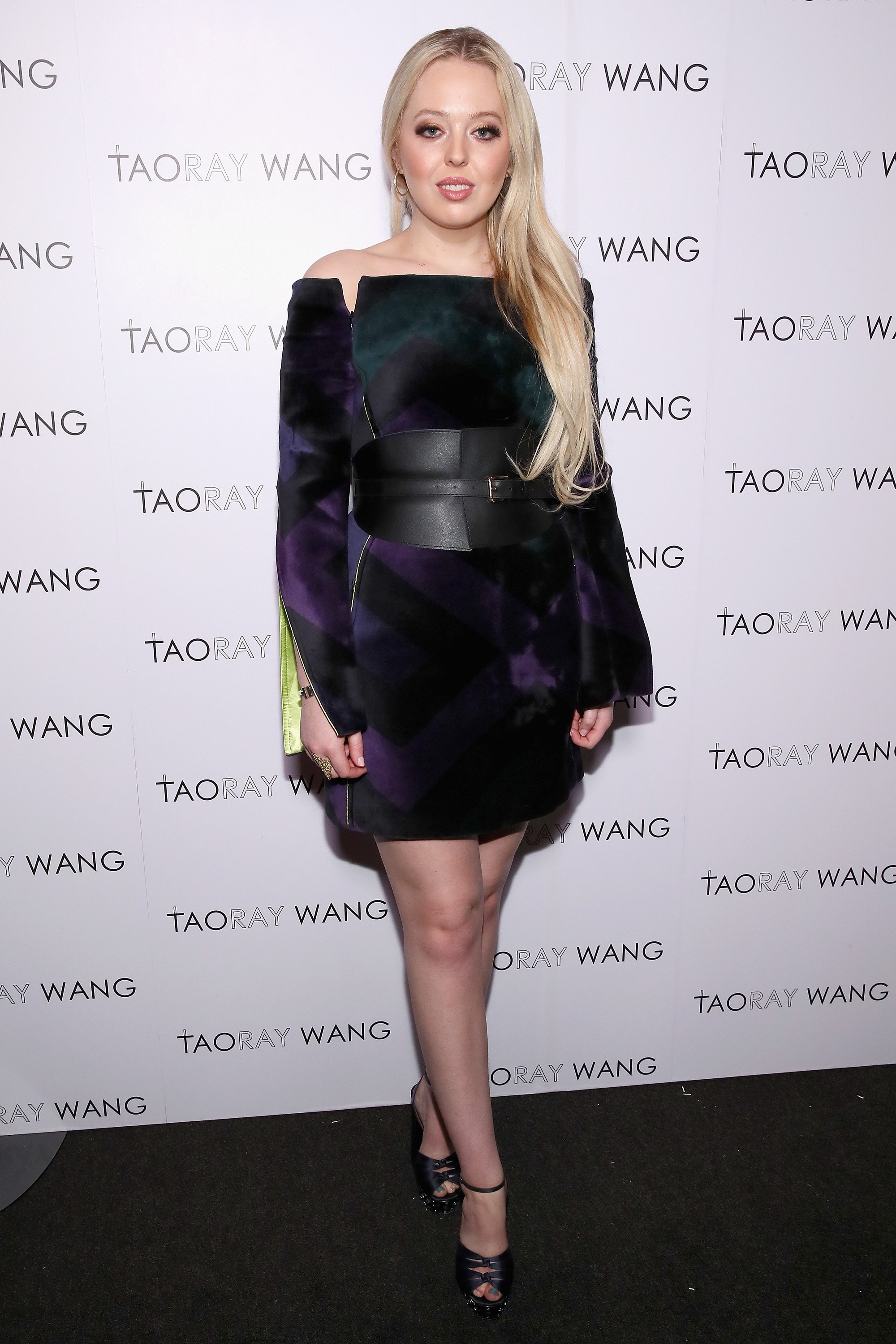 But while other parents would've been mad about such disrespectful things being said about their children, the president said he understood Westerhout after she called to apologize and he forgave her.
Although Tiffany didn't address the situation directly, she took to her Instagram stories two days after Westerhout left her position to share the following message: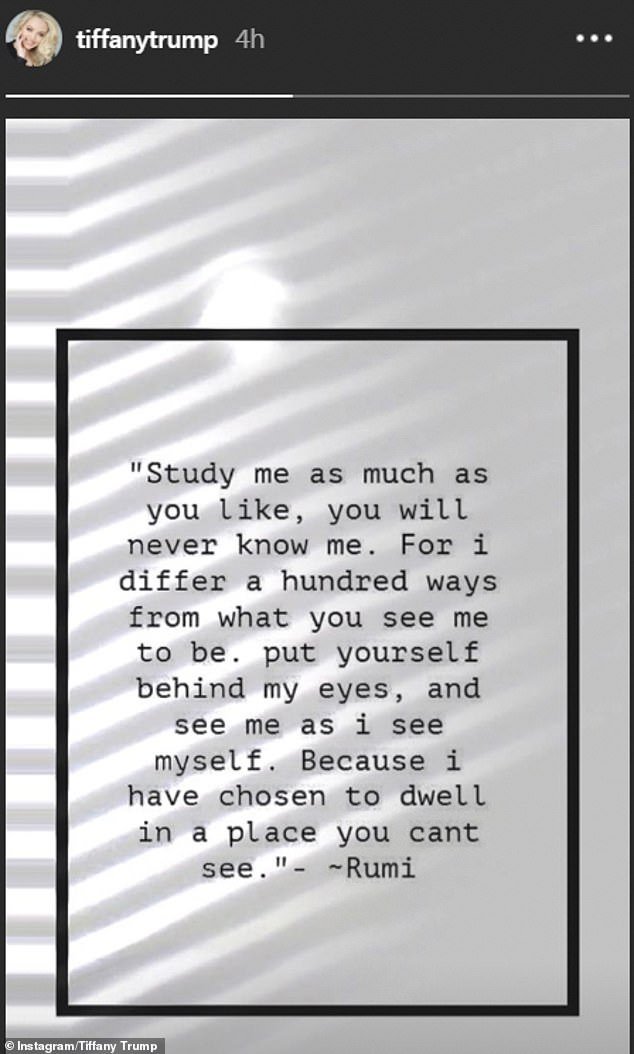 Tiffany's supporters took the motivational words as a not-so-cryptic message the first daughter sent to share her feelings on the matter.
BACK AND FORTH
Although Tiffany seems to have made a lot of progress in her interpersonal relationships with her father and siblings, there were reportedly some stepbacks since Trump became president.
According to People, Tiffany—who is now on her last year at Georgetown Law School—lost touch with her father after the inauguration, going for months without speaking. 
"They always had a strained relationship her whole life, and it got exacerbated by the presidency," said People's source in 2018. "It's gotten much worse now."
However, last year Tiffany seemed more involved with the family, constantly posting with every member of the family on pics shared to Instagram, and even introducing her new boyfriend Michael Boulos to her dad.
She's also been more active in attending official events at the White House but seems to be focusing on successfully finishing her last year at law school.