Debi Mazar's Fans Show Support Amid Her Positive Coronavirus Status Announcement
Fans and followers of "That's Life" star Debi Mazar, also known as Maggie Amato on "Younger," showed their support on social media after she revealed that she tested positive for coronavirus.
On March 21, Debi caught her online followers by surprise after sharing a seemingly ordinary photo on Instagram. In her lengthy caption, however, the actress announced that she had COVID-19.
"I'm going to heal here, in my own home!"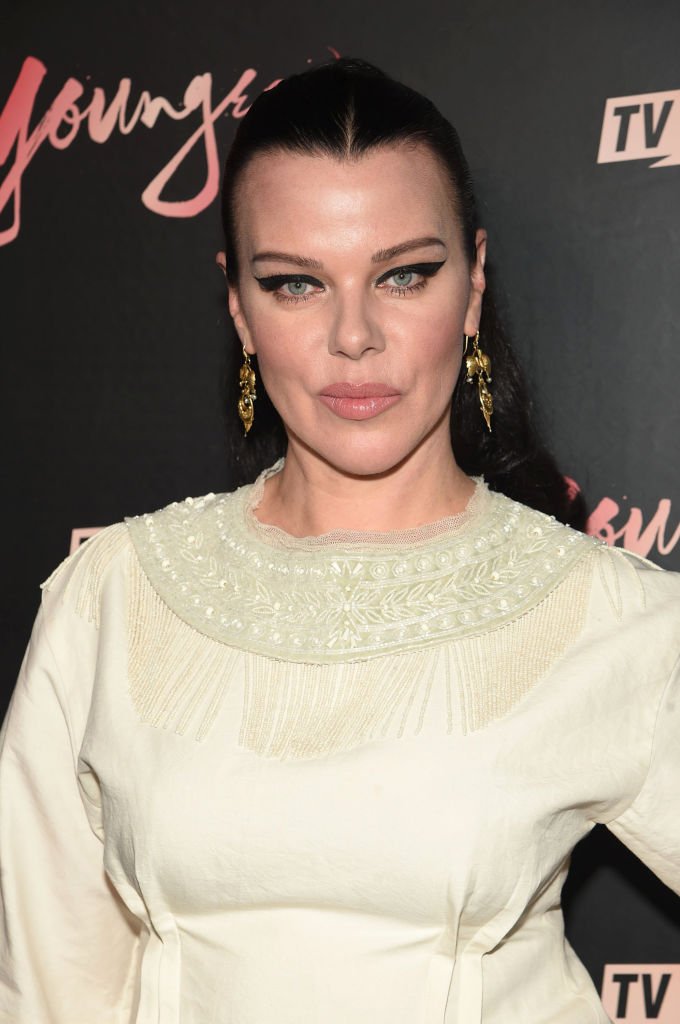 DEBI MAZAR IS OKAY
The first thing she pointed out, though, was that she was doing okay. Debi then explained that her husband and two teen daughters got an "odd bug" back in February that made them sick.
According to the actress, they all had "low-grade fever, headaches, sore throat, body aches, ears ringing, and a dry cough." Fortunately, they got better rather quickly, so she figured out that it was seasonal.
We love you and wish you a speedy recovery!💕

— Younger (@YoungerTV) March 22, 2020
On March 15, Debi started feeling the same symptoms but more intense. At that point, she believed that she got either the flu or coronavirus. The "Younger" star believed that her immune system got weakened after having some drinks and smoking some cigarettes the previous night.
Debi then contacted her doctor to see if she could get tested for coronavirus, but he said that she didn't meet the criteria.
I already said this on Instagram, but you are one of my favorite people. I know your family loves you and they will take care of you and you will get through this! but I am telling everybody to stop being selfish and stay home. Please take care of yourself! ❤️🥀

— Sarah French D'Imperio (@SarahHeartsNYC) March 22, 2020
SHE EVENTUALLY GOT TESTED
The actress considered that the "criteria" was "crazy" because, as a New Yorker, she had taken the subway, gone to the theater, grocery stores, and many other crowded places.
Fortunately, there was a CityMD/Urgent Care in her neighborhood with test kits. After testing negative for the flu, she took the COVID-19 test and had to wait five days for the results.
Debi Mazar's kids and husband decided to self-isolate for 14 days. Even though they have no symptoms, the actress believes that they all have it already. About her condition, Debi wrote:
"One day I feel crappy and the next I'm normal. Today, my lungs are heavy, but I'm tough. I can breath, and I'm going to heal here, in my own home!" [sic].
PEOPLE SHOWING SUPPORT ON SOCIAL MEDIA
Finally, she asked her followers to stay home, protect themselves and their beloved ones, and build up their immune systems.
Shortly after Debi opened up about her diagnosis, people took to social media to share their support and best wishes.
Feel better! You can fight this! Don't give up the battle, Debi! Fight! 👊👊👊

— Kurt Glenn (@glenn_biz) March 21, 2020
One of them urged Debi to fight the disease and never give up on it. Another Twitter follower asked her to stay "safe and brave" for herself and her family, and also wished her all the best. A third user wrote:
"Be safe - be strong!!!!! Sending prayers and good energy your way!!!!"
Stay safe and brave, for you and your family. Wish you all the best 💕🙏🏻🌹

— 𝙽𝚒𝚎𝚕𝚜𝚔𝚎𝟶𝟸𝟶 . (@Nielske020) March 21, 2020
DEBI MAZAR'S FOLLOW-UP VIDEO
On March 24, the actress uploaded a follow-up video to tell her followers that she was doing okay and that she was worried the most about her lungs because she had been a heavy smoker for a long time.
Even though they live in a small house, Debi Mazar's husband and daughters were nowhere to be seen. The actress confessed that she has been trying to clean as much as possible to prevent them from getting the virus, as well.
Be safe - be strong!!!!! Sending prayers and good energy your way!!!!

— David A. Morgan (@DavidMorgan_NYL) March 21, 2020
After digging into some of her symptoms and saying that the coronavirus should not be taken lightly, Debi added that she would start posting things that were not specifically related to the disease.
Unfortunately, the "Younger" star is not the only celebrity to be tested positive for coronavirus.
Apart from Idris Elba, Tom Hanks, and their respective wives, actors Kristofer Hivju, Olga Kurylenko, and Rachel Matthews; athletes Rudy Golbert, Kevin Durant, and Callum Hudson-Odoi; and singers Placido Domingo, Chuck Billy, and Charlotte Lawrence have also tested positive.
Nowadays, Debi Mazar and many other celebrities have urged people to stay home and follow the experts' recommendations to avoid spreading the coronavirus even more.
ⓘ We at AmoMama do our best to give you the most updated news regarding the COVID-19 pandemic, but the situation is constantly changing. We encourage readers to refer to the online updates from CDС, WHO, or Local Health Departments to stay updated. Take care!