Tamar Braxton Appears to Reach out to 'Real' Co-Host Adrienne Bailon by Tagging Her in Post Years after Feud
Tamar Braxton acknowledges "The Real" co-host Adrienne Bailon by tagging her on an Instagram post years after leaving the talk show because of a feud with their other co-hosts.
Tamar Braxton used to be a part of "The Real," but in 2016, she had quite a huge feud with her co-hosts, especially with Loni Love. This led to her leaving the show and moving on to other projects instead. Now, it seems she's trying to patch things up with a co-host, particularly Adrienne Bailon.
Loni Love gave a shoutout to Tamar Braxton during the 100th episode of "The Real."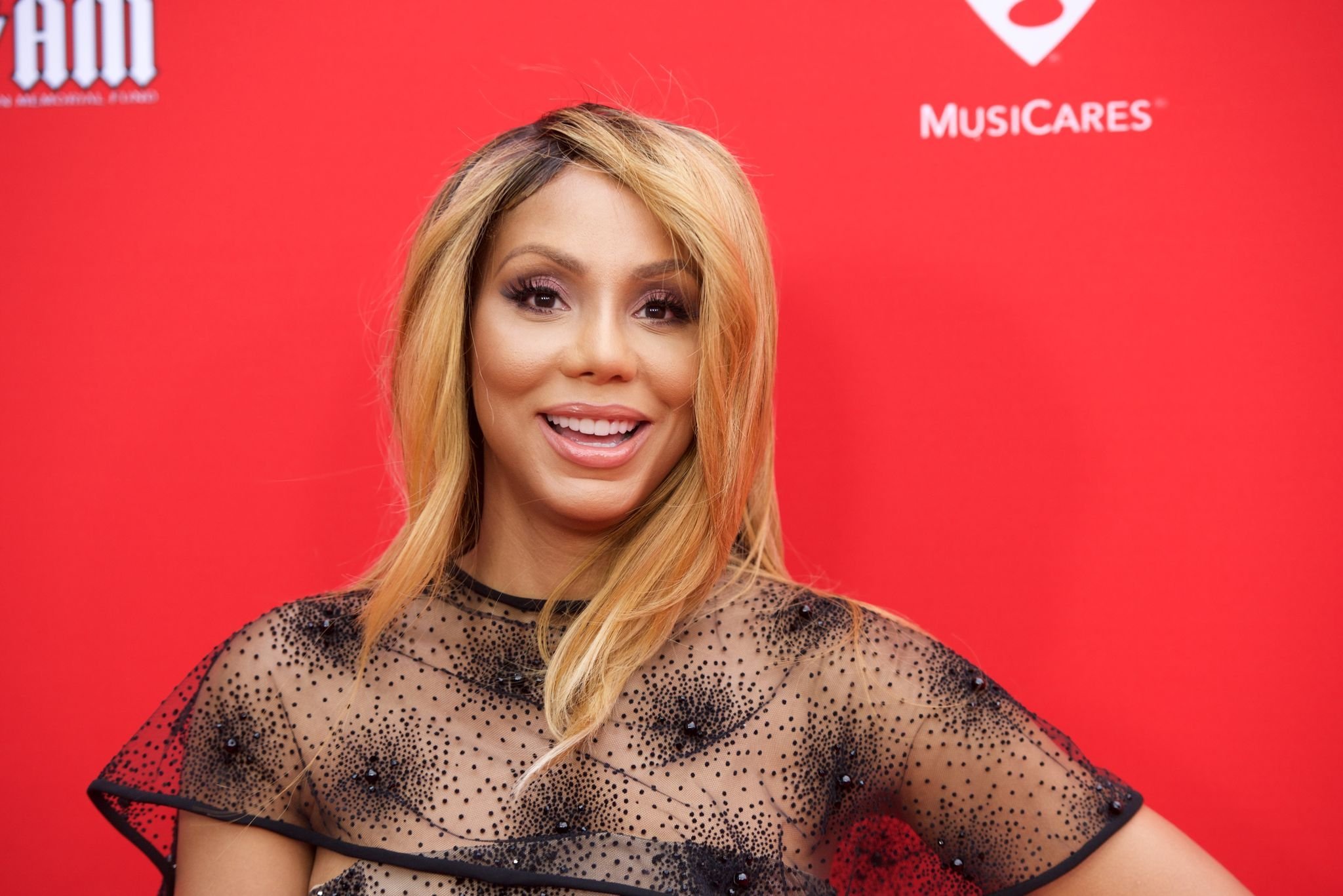 KEEPING CONNECTIONS OPEN
Since 2017, Braxton has tried to rekindle her friendship with Adrienne Bailon. While they haven't been seen together since, Tamar makes it clear that she is still trying to make amends. 
Tyler Perry created the "#HesGottheWholeWorldChallenge," where different celebrities sing "He's Got The Whole World In His Hands" as a sign of solidarity during these uncertain times. 
HER TIME ON "THE REAL"
Hoping to do her part, Tamar took part in the challenge, and tagged people whom she wanted to join in. One of the people she mentioned is her former co-host, Adrienne Bailon-Houghton, whom she "tagged with love."
Loni Love gave a shoutout to Tamar Braxton during the 100th episode of "The Real," acknowleding that she's a huge part of the success they were celebrating. Despite this, Tamar has moved on to other projects such as her family series "Braxton Family Values."
TAMAR BRAXTON'S NEW TV SHOW
Now, with rumors of that coming to an end, Braxton reveals an exciting new series that focuses on her own life called "Get Ya Life." The 43-year-old reveals that the show will focus on her life after her divorce from Vincent Herbert. 
She added that the show will be showing her balancing being a single mother to her son, while running her businesses without an agent or a manager to help her do everything. 
The show is set to be released on WeTV, and while it's slated to premiere in April, the exact date has yet to be announced, especially with the current COVID-19 or Coronavirus pandemic threat that might move it backward.