Keshia Knight Pulliam of 'Csoby Show' Fame & Friend Dance along to Cardi B's 'Coronavirus' Rant Remix Amid COVID-19
Keshia Knight and her friend Arian Simone shared a funny video of themselves dancing to Cardi B's rant song amidst the lockdown.
With many people being cooped up in their homes, people are reacting differently and looking for ways to keep themselves occupied and entertained. Some have resorted to online challenges, while others are kicking it out with their friends.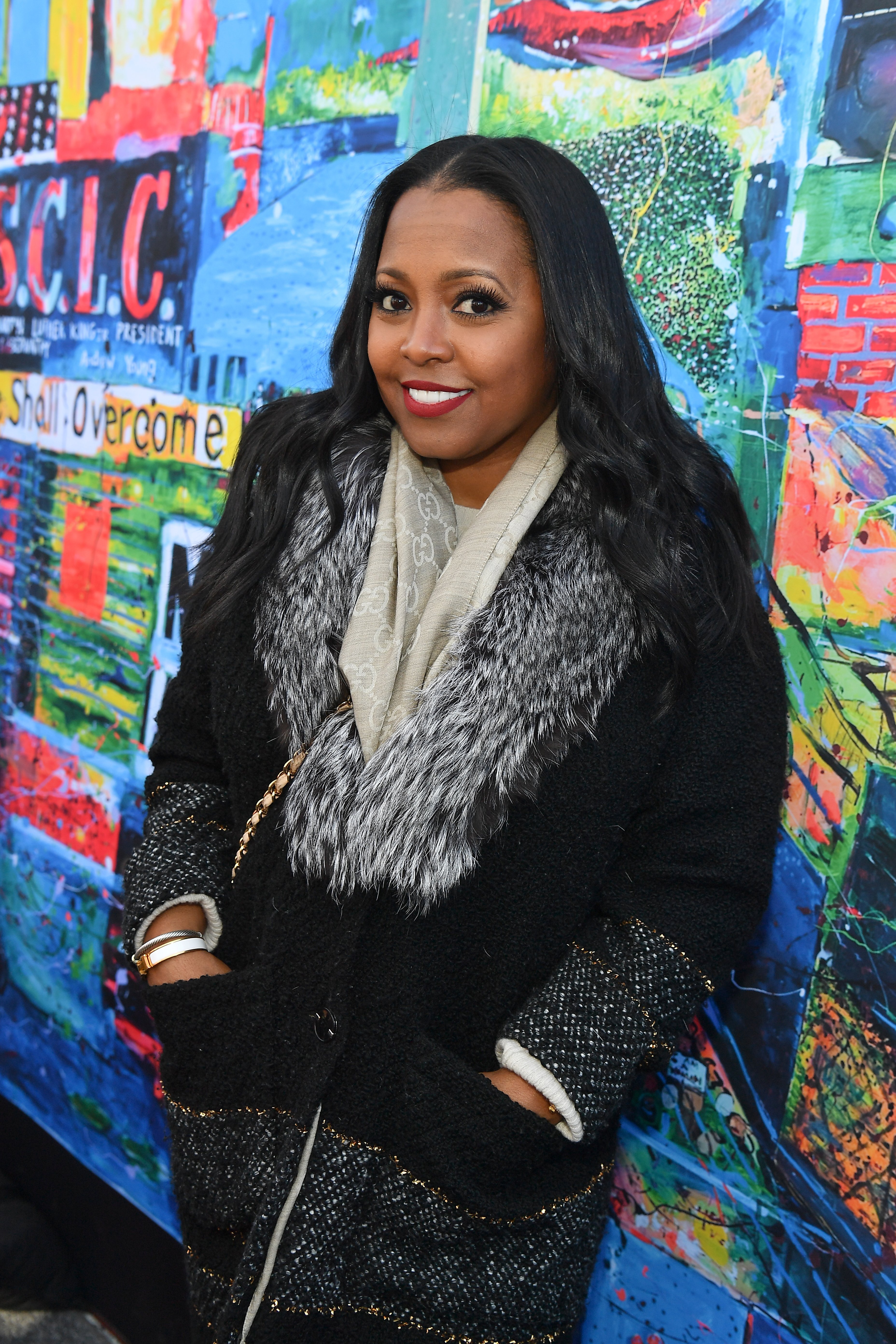 Actress Keshia Knight Pulliam and her best friend for days, Arian Simone, decided to spend some of their self-isolation time dancing it out with each other.
Taking to Instagram, Keshia shared a video of herself and Arian dancing to Cardi B's song amid the lockdown. Captioning the video, the mother of one said:
"Grateful to have friends like @ariansimone who want to dance with me. Shout out to my friend in my head @iamcardib."
The video showed the two busting some cool dance moves that were highly synchronized as they danced to the beats of Cardi B's rant that was remixed into the song.
Keshia had on a gray-colored tight fitted jogger and long-sleeved black top, which she paired off with an army green colored baseball cap. Arian, on the other hand, had on black colored joggers with a black longsleeved top.
Keshia has found love again.
The two who had started the video with new dance moves soon turned goofy and started freestyling while spraying each other with a can of Lysol.
The comments section soon came alive, with many commending the two women for the friendship they shared. Others asked why they wasted the Lysol, and some were just happy to watch the women dance. Someone said:
"Y'all are sillllllly!!!"
Asides from the fact that Keshia and Arian can dance together, the two women are business partners and founders of "The Fearless Fund," which is an initiative to help raise money for black women startups.
The initiative which will see Arian and Keshia deploy almost five million dollars as pre-seed, seed and Series A funding is something the duo wanted to start as a means of elevating and helping black women who do not have options for financing.
Last year, the "Bill Cosby Show" alum launched her line of culinary spices via her Kitchen Collection Seasonings, a passion she developed when she discovered how great cooking as a family could be.
Divorced from her former NFL football player husband Ed Hartwell, Keshia has found love again in the arms of fellow actor Brad James.