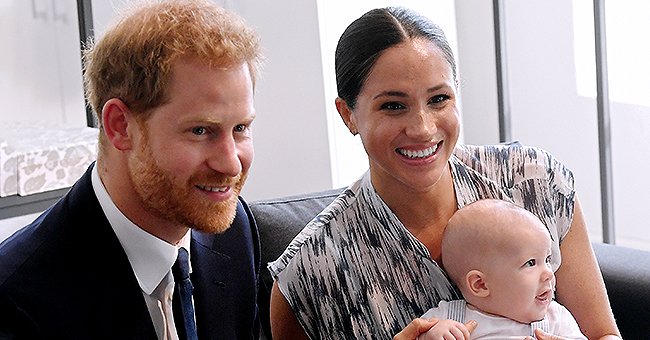 GettyImages
Us Weekly: Meghan Markle Feels like a New Person after Leaving UK for Canada with Prince Harry & Son Archie

The last few months have been a period of many and intense changes for this family of three, and now they are trying to reinvent themselves in a new setting.
Even before the Duke and Duchess of Sussex announced their decision to step back as senior UK royals, 35-year-old Prince Harry and 38-year-old Meghan Markle had already established in Vancouver, Canada since November 2019.
While it was easy to read the couple's overseas move with their baby son Archie as an escape from the pressures of the British media and public opinion, nobody was prepared for them to severe their ties with the Crown as they did on January 8.
Now, after a couple of months living in the North American country, it seems like, at least for Markle, who had been the most frequent target of harassment and criticism back in the UK, things are going much better.
As a source close to the couple told US Weekly recently, Markle was feeling like a completely new person since she left London behind. Now, without all the negative attention burdening her, the former actress has a chance to be herself again.
"Meghan has a real spring in her step again. It's wonderful to see her in top form," the insider reportedly added.
CORONAVIRUS UPDATE
On March 9, Harry and Markle briefly returned to the UK to meet Queen Elizabeth II in a final official engagement, and upon their return to Canada, they have submitted to self-isolation in the wake of the covid-19 outbreak.
The husband and wife took to their official Instagram account, @sussexroyal, to break silence on the coronavirus crisis by releasing a joint statement to send a message of unity. They also praised health workers, writing:
"Our willingness, as a people, to step up in the face of what we are all experiencing with COVID-10 is awe-inspiring."
They ended the message by reminding about the importance of compassion and empathy in this moment, which they called "a true testament to the human spirit."
MOVING TO THE US
The coronavirus crisis also meant an important change of location for Harry and Markle, as the world learned on March 26 that the former senior royal officers had rushed to travel to the US before the US-Canada borders were close.
While the plans of choosing California as their definite place of residence have been known for some time, the current health crisis precipitated the move.
In California, not only they have a bigger support network, but they also will be close to Markle's mother Doria Ragland, who has strongly supported her daughter in her decision to leave royal life behind to pursue an authentic and happy life.
"Doria hasn't spent time with Archie since Christmas but will be seeing him very soon. Doria's a very independent woman and has her own life in L.A., but she's super excited about seeing her grandchild again!" an insider told Closer Weekly.
RETURN TO SHOW BUSINESS
Now that Harry and Markle are looking for a way to be financially independent of the British crown while maintaining their expensive lifestyle, Markle's return to show business to support the family of three was only a matter of time.
And as the couple's stepping back from royal life becomes officially effective next week, Markle was finally free to announce that she had taken part in a soon-to-be-released Disney documentary titled "Elephant" a few months ago.
Markle won't be seen in the film, but she provides the voice-over narration of this story that follows a family of elephants in the Kalahari desert."Elephant" will premiere on the livestream platform Disney+ on April 3, and proceeds fro the film will go to the Elephant Without Borders charity.
Please fill in your e-mail so we can share with you our top stories!