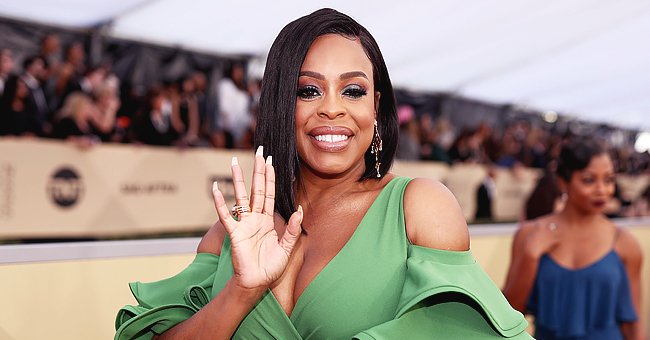 Getty Images
Niecy Nash of Emmy-Nominated 'Claws' Fame Shows off Her Online Church Attire Amid the Quarantine
The quarantine brought about by the coronavirus outbreak didn't put a stop to actress and comedian, Niecy Nash's glow, with the actress sharing pictures of her church outfit on her Instagram page.
Niecy Nash shared six lovely pictures taken from her online quarantine Sunday service amid the coronavirus pandemic rocking the world, showing that nothing can stop her shine.
The first picture of the lot showed the "Claws" actress and her friend, Simone Smith. Niecy wore a white dress with a deep neckline and matched her look with an animal print hat and shawl.
Simone also looked gorgeous, wearing a red dress with flower patterns and a hat that had red flowers on it. The second picture showed Niecy with Tai Young, and Kita Williams, while the third showed Kym Whitley in a lovely pink dress.
In the subsequent photos, Niecy glowed with her other friends like Samaria Leah, Italia Smith, and Laila Ali. In the caption to her post, Niecy wrote:
"Y'all dressing for online quarantine church or nah?"
The 50-year-old actress opened up about the separation with Jay Tucker while making an emotional speech during the "Black Women in Hollywood" event hosted by Essence last month.
Niecy said that she wasn't just living her best life, but also living her blessed life.
She first talked about a myth she inherited from the women in her family, which said that a woman was nothing without a man and that women should do everything to get and keep a man because doing so would validate the female folk.
Going into her and Tucker's split, she said that her family felt she and Tucker looked good together, and that she didn't have any obvious reason to want to leave, but that she was much more concerned about her happiness. Niecy also said:
"The untethering from my family's beliefs, the internet's expectations and my marriage ending caused me so much pain."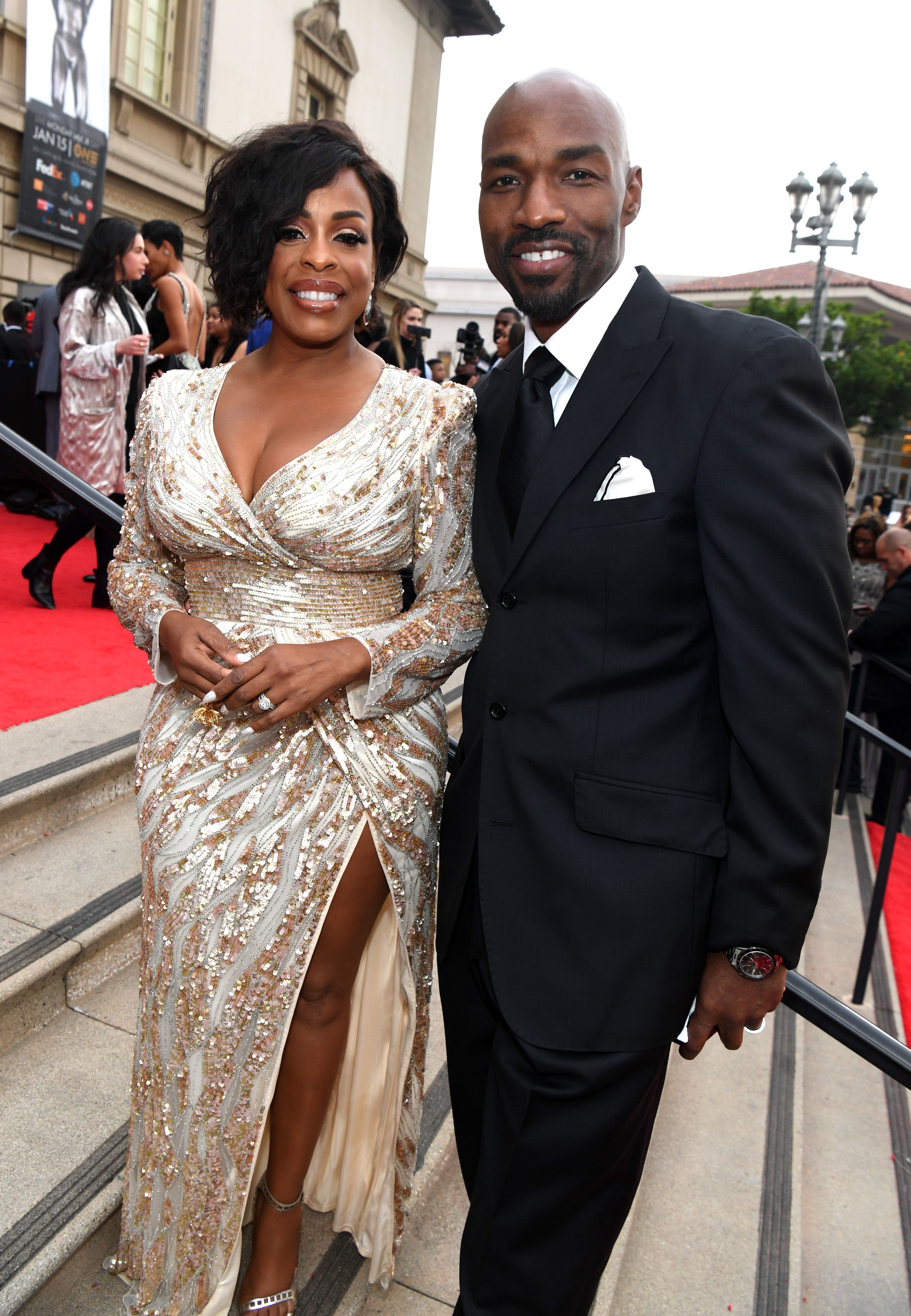 Jay Tucker and actress Niecy Nash and her guest attend the 21st Annual NAACP Theatre Awards at the Directors Guild of America on August 29, 2011 in Hollywood, California | Photo: Getty Images
She added that pain meant one was putting things in order and acknowledging how they felt while trusting that it was so much easier to walk in their shoes than to run towards a lie.
The former "Clean House" host also told women that they had to own the part they played, live their trauma, and live their best lives, adding that as a single woman, she was very grateful because she now knew herself much better than before.
In an interview with PEOPLE, Niecy also said that she wasn't just living her best life, but also living her blessed life. The chat with the online publication coincided with her marking her 50th birthday celebration with a semi-nude photoshoot.
The actress said the photoshoot was her way of celebrating the special occasion, and also a way of expressing her present state of mind.
Please fill in your e-mail so we can share with you our top stories!