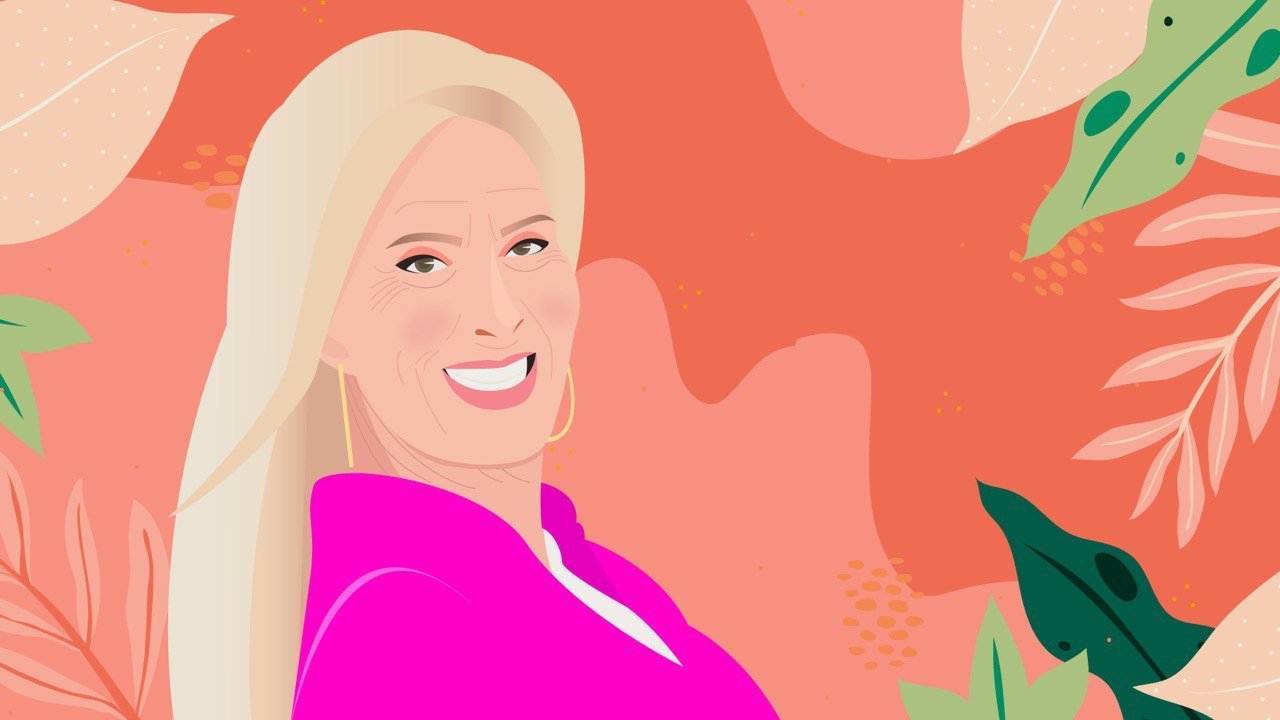 Women With Will: 3-Time Breast Cancer Survivor Donna Deegan on Accepting She Couldn't Beat It

People diagnosed with breast cancer (and any other type of cancer) wish to hear the word "remission" from their doctors as soon as possible.
As Healthline explained, going into complete remission means that the signs and symptoms of cancer were significantly reduced or are undetectable. However, it does not indicate that a person is completely cured.
Even after going into remission, some cancer cells could remain in the patient's body. Depending on many factors, they can start growing again. When this happens, it is called a relapse or recurrence.
Journalist Donna Deegan, who was the anchor of "First Coast News" at WTLV/WJXX in Jacksonville, Florida, knows this far too well as she is a three-time survivor of breast cancer.
Her first diagnosis came in 1999. She relapsed in 2002 and again in 2007. Fortunately, she has been cancer-free since that third diagnosis and has been helping breast cancer patients through the DONNA Foundation.
In our efforts to raise breast cancer awareness as part of AmoMama's #WomenWithWill project, we exclusively interviewed Donna to learn more about her experience.
"My first thought after being diagnosed with breast cancer for the first time was, 'I'll make it an appointment on my calendar and get past it.' When it came back two years later, it got my attention. I was scared.
The third time, when it came back in my left lung, I made the conscious decision to let go of fear and train my mind to focus on the moment, on gratitude. I've been cancer-free since that third diagnosis. It's been more than 12 years."
Donna Deegan, creator of the DONNA Foundation | Photo: Courtesy of Donna Deegan
"After my second diagnosis, I came up with the idea of creating the DONNA Foundation. I was still on the air, and it had only been two years since the viewers had been through the first diagnosis with me. I asked my boss if I could start a blog as opposed to speaking about it all the time on television. He agreed.
I heard from so many women who were making impossible choices between food and medicine. My heart went out to them. I decided to use the megaphone that was attached to my mouth to raise funds to help them. That was the genesis of the foundation."
"As mentioned before, it wasn't until after the third diagnosis that I finally got the message that I don't have control. I can't beat it. I can only make peace with it, with my body and start putting peaceful, positive things in my head.
To that point, I had mostly lived in fear of the cancer returning. That said, they don't call me the chief eternal optimist for nothing. I just have a very positive life outlook, and that helps tremendously."
"Apart from that, I had incredible support from my family, friends, husband, kids, and viewers. People sent me cards, teddy bears, crosses, handmade gifts. People were amazing to me.
Also, I consider that our mantra 'Love over fear,' if truly embraced by women facing a breast cancer diagnosis, can be transformational. I've heard it from many who have come to run the marathon host every year to raise funds. It's joyful. It's a celebration of life."
"We know our cause is serious, but we have a lot of fun living, and that's the key. For the women we serve through the Donna Care Line, those with whom I personally speak, know that I can relate.
None of us wished to be in this club, but my hope is what they see modeled from me is someone who is taking this negative and doing as much positive as I can with it. Hopefully, it gives them confidence that they can do the same."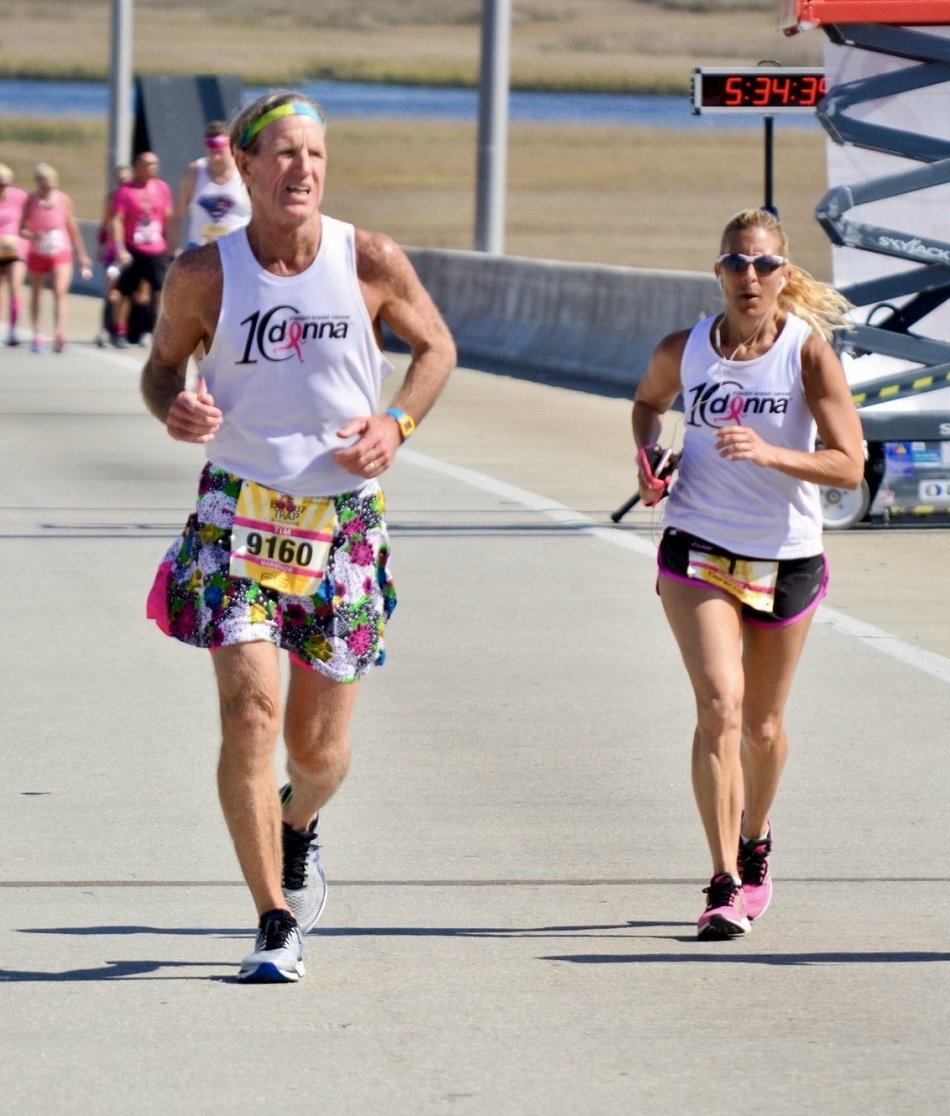 Donna Deegan, creator of the DONNA Foundation | Photo: Courtesy of Donna Deegan
"Nowadays, we have a staff of four, and they move mountains! Tiny team, big heart. Our mission is to provide assistance to families facing breast cancer and to raise funds for translational genomics research at Mayo Clinic to help find a cure.
Our main goal is to model survivorship in a way that reflects love and gratitude and to ensure no one feels alone financially or otherwise during this process. We also love being part of the process of finding a cure."
"Our major annual event is the 26.2 with Donna: The National Marathon to Finish Breast Cancer (a.k.a. The DONNA).
We host runners from every state and several countries who come here to run through our beautiful beaches communities and help us raise funds for our mission. It's a 26.2-mile block party full of love and encouragement and our primary funding event."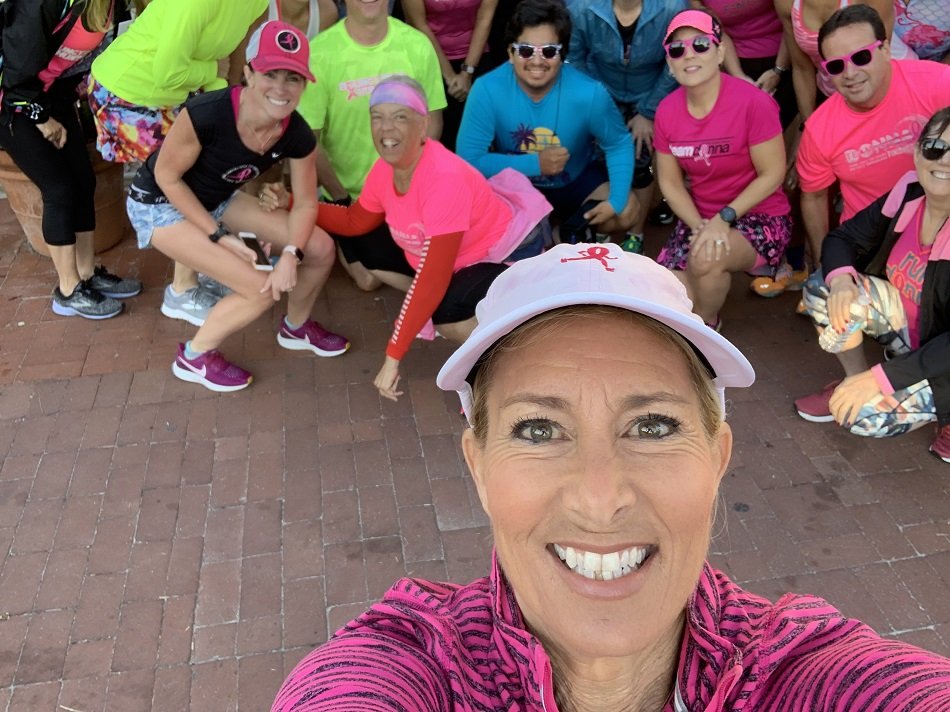 Donna Deegan, creator of the DONNA Foundation | Photo: Courtesy of Donna Deegan
"Apart from that, we've served almost 14,000 families helping them navigate the landscape during their treatment and providing a financial lifeline. We've also raised more than three million dollars for breast cancer research.
As per the way people can contribute, we, like every foundation, need donations. Especially given all that is going on right now, our requests for help are up. We also love to host anyone who likes to walk or run when we have our annual marathon. Beyond that, just spread the word that we are here."
"Finally, my advice for women who were recently diagnosed with breast cancer is to give themselves time to grieve. Your life is changing, and you need time to adjust. But in short order, start doing the work to put your mind on a positive path.
I read a wonderful book years ago called Love is Letting Go of Fear, and it really changed my life. Find things to read to put your mind on the path the peace and positivity, and you'll be surprised how much it changes your experience."
This interview is part of AmoMama's #WomenWithWill. It was created to raise breast cancer awareness and give women a platform to share their experiences. If you are a breast cancer survivor or are currently being treated and want to tell us your story, please contact us through our email or other social networks.
Please fill in your e-mail so we can share with you our top stories!
The information in this article is not intended or implied to be a substitute for professional medical advice, diagnosis or treatment. All content, including text, and images contained on news.AmoMama.com, or available through news.AmoMama.com is for general information purposes only. news.AmoMama.com does not take responsibility for any action taken as a result of reading this article. Before undertaking any course of treatment please consult with your healthcare provider.