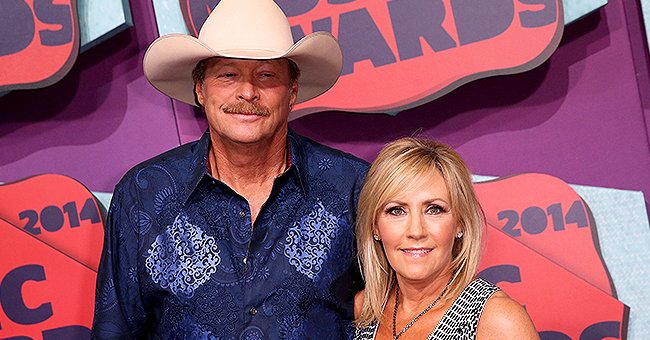 Getty Images
Alan and Denise Jackson's Love Story That Has Already Lasted 40 Years

Alan and Denise Jackson have one of the most inspiring love stories that endured the test of time, after surrendering to God's love.
The country singer and his wife enjoy simple beauties in life, such as watching the sunset amid peace and quiet in their ranch in Tennessee.
Alan and Denise Jackson surpassed the four-decade mark of being together, and while everyone looks up to their relationship, the couple has seen the worst of it. Here's a look at their love story and the dark side of their marriage.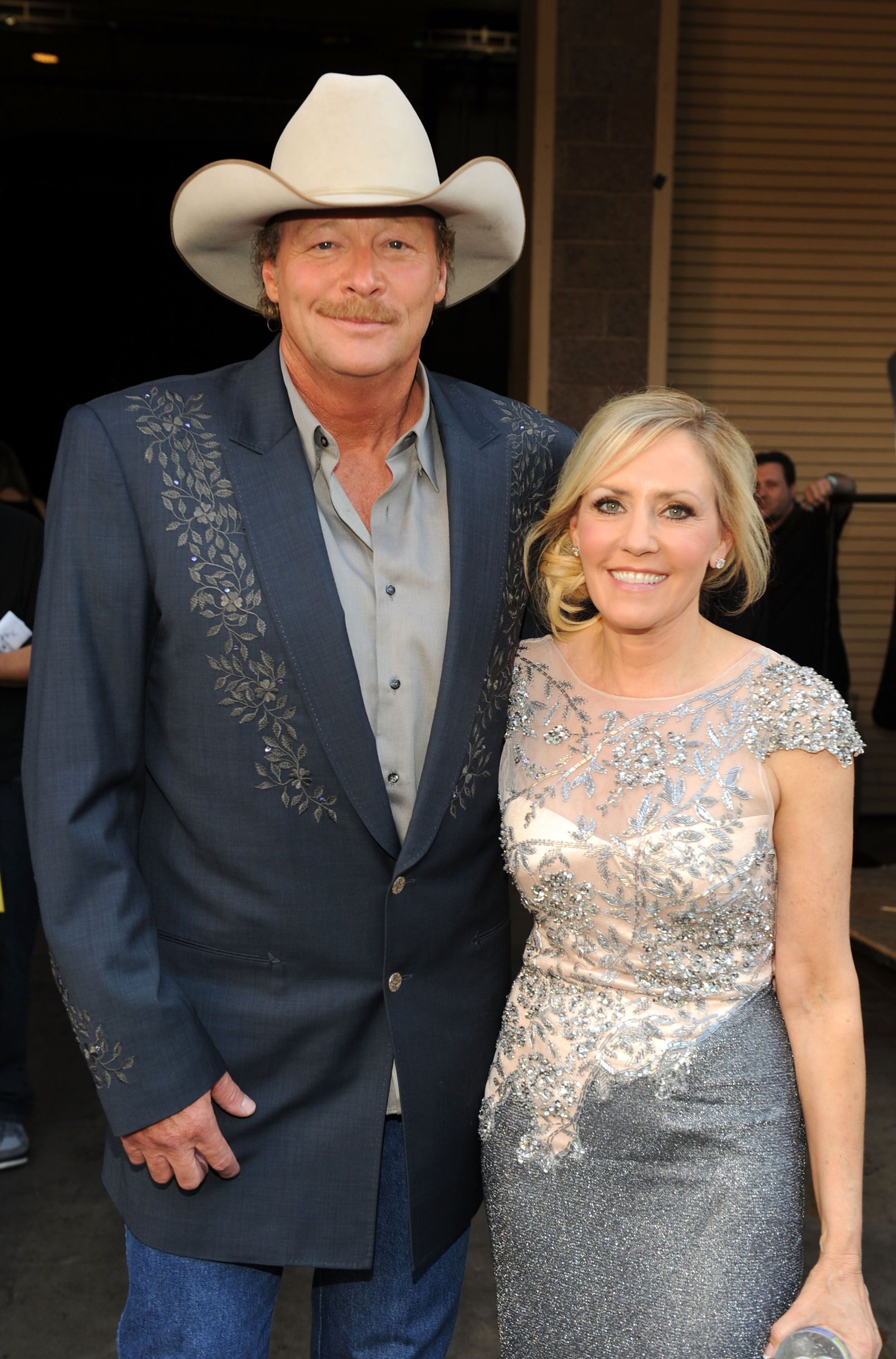 Alan Jackson and Denise Jackson at the 46th Annual Academy Of Country Music Awards held at the MGM Grand Garden Arena on April 3, 2011 in Las Vegas, Nevada. | Source: Getty Images
EARLY MARRIED LIFE
The Jackson's love story dates back to before Alan became a country star. The two were college sweethearts who have been inseparable since.
In 1979, they tied the knot at the Newnan Baptist Church in their hometown, Newnan, Georgia. Alan was musically talented since but wasn't known nor noticed.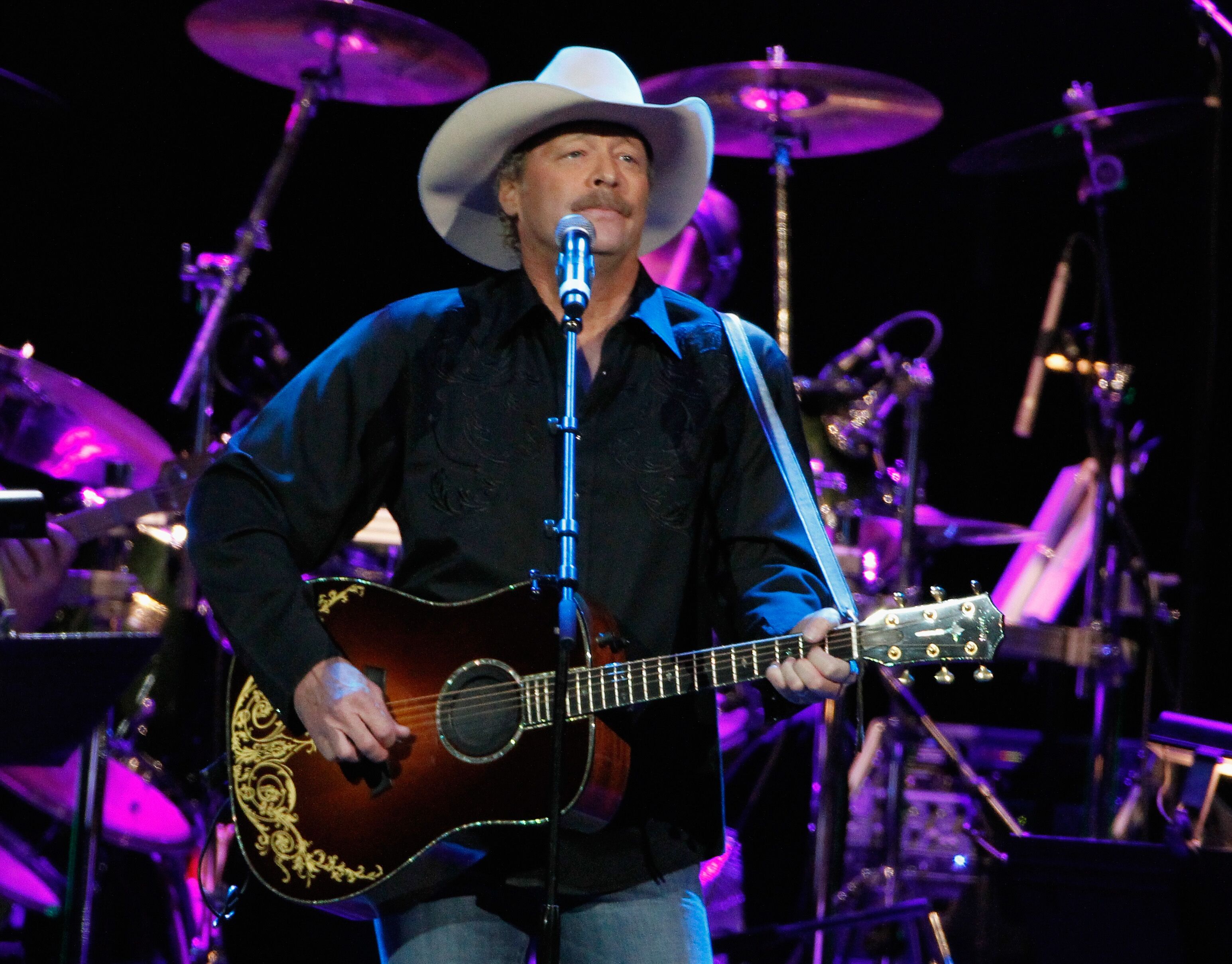 Alan Jackson performs during Playin' Possum! The Final No Show Tribute To George Jones - Show at Bridgestone Arena on November 22, 2013 in Nashville, Tennessee. | Source: Getty Images
His fame can be credited to his wife, who made a way to jumpstart his career with a brave move while working as a flight attendant.
Denise, while at work, spotted Glen Campbell and gathered the courage to approach him and sell her husband's talent, explaining that he was an aspiring country singer.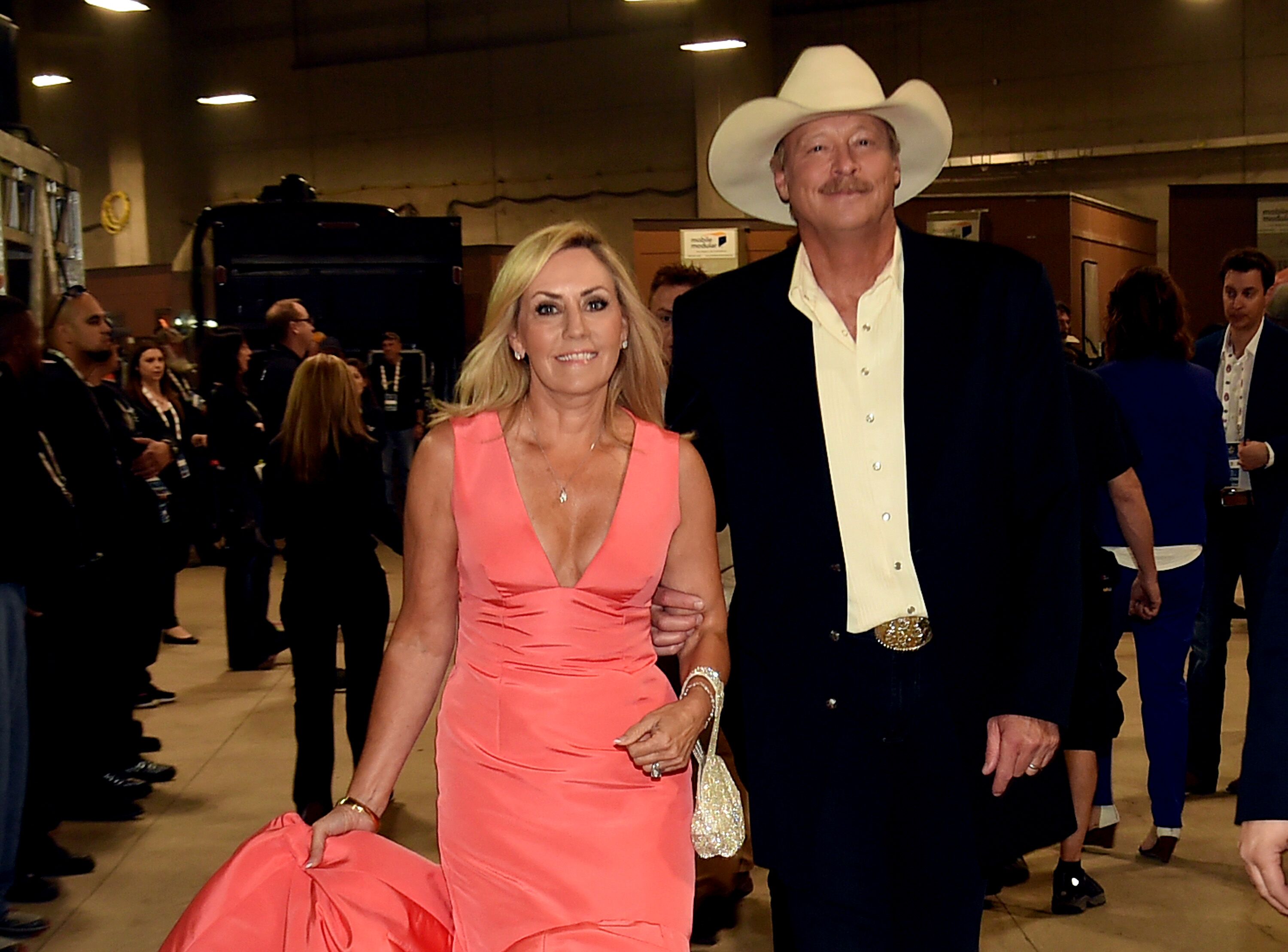 Alan Jackson and wife Denise Jackson attend the 50th Academy of Country Music Awards at AT&T Stadium on April 19, 2015 in Arlington, Texas. | Source: Getty Images
Surprisingly, Campbell handed Denise his Nashville publishing company business card, which signed Alan to his first deal as a songwriter.
DARK SIDE OF THEIR MARRIAGE
When Alan's career was slowly gaining success, the couple welcomed their first daughter Mattie. Three years later, in 1993, they welcomed another daughter Ali, and another girl, Dani, in 1997.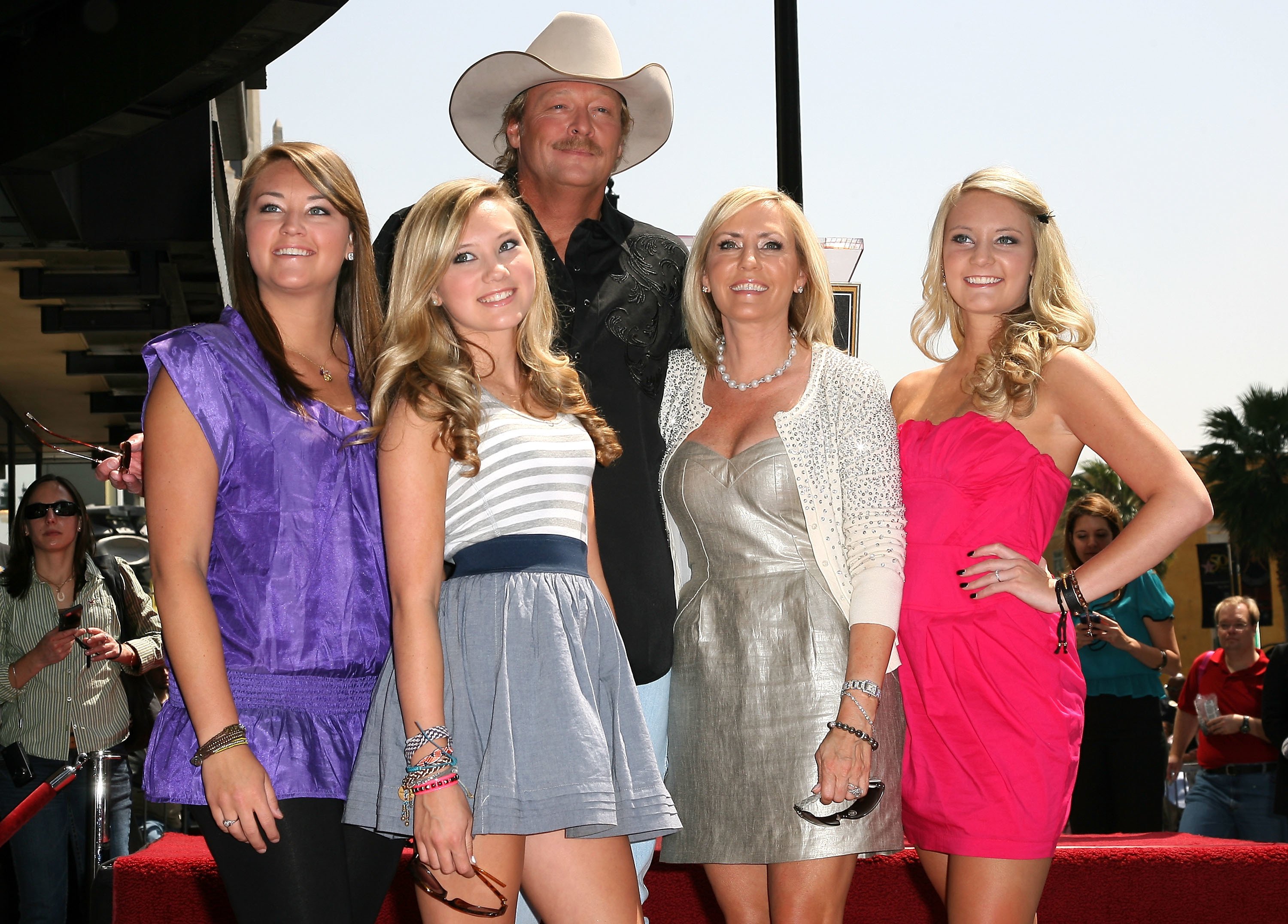 Alan Jackson attends his Hollywood Walk Of Fame Induction Ceremony with (L-R) daughter Mattie, daughter Dani, wife Denise and daughter Ali on April 16, 2010 in Hollywood, California. | Source: Getty Images
By then, the Grammy Award-winning artist had already created some of his greatest hits, including "Livin' on Love," "Gone Country," and "Little Bitty."
However, their marriage ended in separation after Alan had an affair that took a toll on their relationship. In a statement, the country singer said:
"We were just kids when we started out. We didn't ever have the chance to fall in love as adults and to learn who you are before making a commitment. I think we lost some of that original feeling."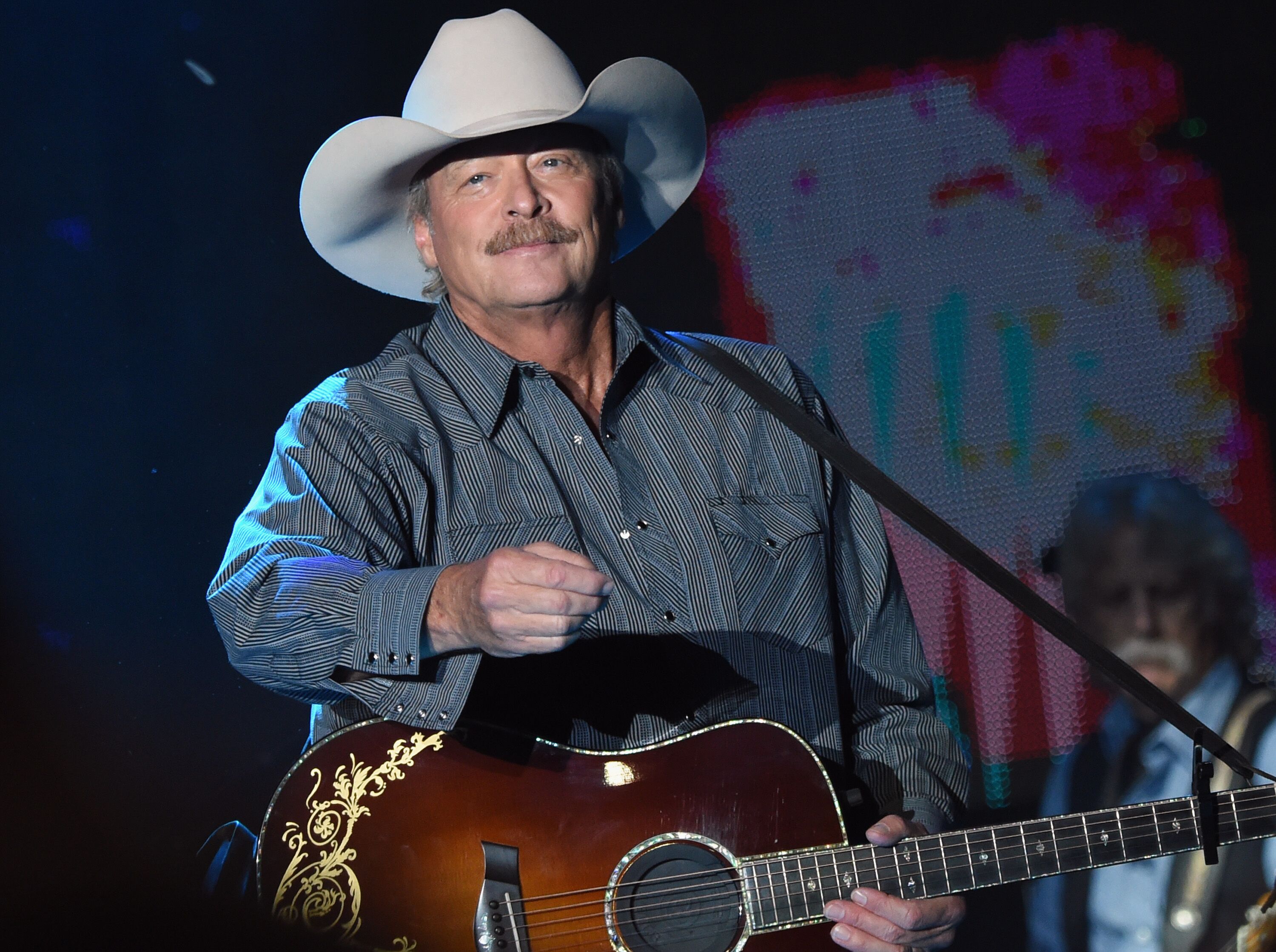 Alan Jackson performs at Tree Town Music Festival - Day 3 on May 27, 2017 in Heritage Park, Forest City, Iowa. | Source: Getty Images
FINDING GOD
For months, Denise and Alan lived separately. On several attempts, she tried to win back her husband, until realizing that she was so absorbed in him. It was then she decided to let go of it all.
The mom-of-three was devastated until reaching the brink of a breakdown and surrendering to God. She recalled saying:
"I can't believe you want my family to be apart. But if you do, I just give it all to you. I know you'll take care of me."
Denise found peace in seeking solace in God and felt free after doing so. She got her strength and courage from God. Their separation inspired one of Alan's classic songs, "Remember When."
After time apart and seeking help from the couple's therapy, the two reconciled and renewed their vows in December of 1998.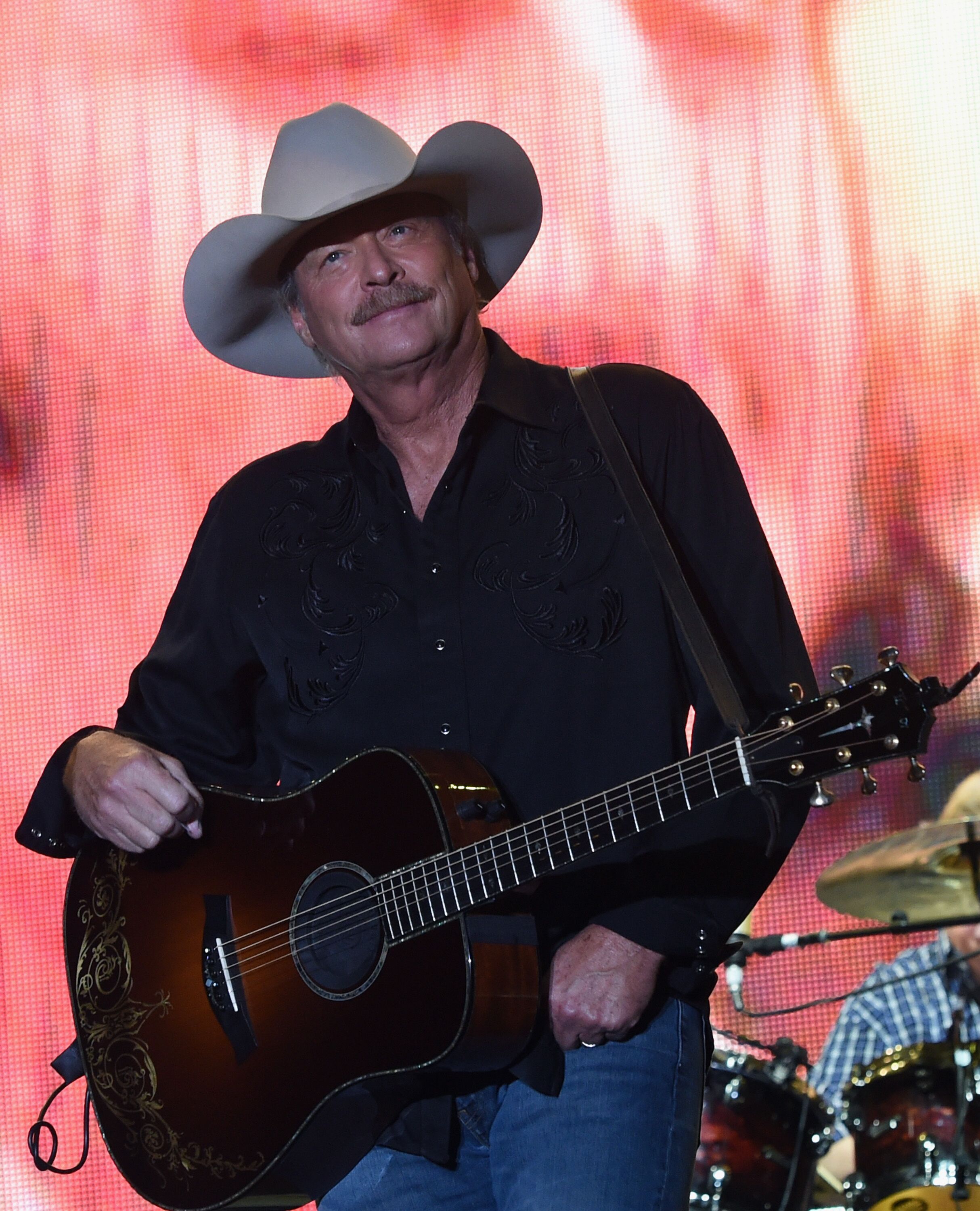 Alan Jackson performs during Kicker Country Stampede - Day 3 at Tuttle Creek State Park on June 24, 2017 in Manhattan, Kansas. | Source: Getty Images
ANOTHER CHALLENGE
Things went well for the next couple of years, but in 2010, another bump in the road faced the couple as Denise was diagnosed with colorectal cancer.
Although she beat the disease in 2012, after chemotherapy sessions and strong prayers, the two never saw life the same way.
They realized how valuable life is and that the essential things are priceless. Eventually, they decided to live a simpler life and sold several of their properties. Alan shared what their lives are like today:
"We spend a lot of time together. We get up in the morning and drink coffee together and talk, and I can't go to bed at night if she's downstairs watching television."
For the couple, it's the little things in life that they find joy in, especially being able to spend time together while they can.
Please fill in your e-mail so we can share with you our top stories!